14 Best Restaurants to Bring a Date in Vancouver 2019
Whether you've been seeing someone for three weeks or been together for longer than you can remember, there's always time for date night. But if you're tired of going to the same old date spots in Vancouver, don't worry. I've got your next date planned with my handpicked list of hidden gem restaurants to take a date in Vancouver.
Coffee Date
Meeting a Tinder match for the first time? Going for a morning coffee with your sweetie? Check out these hidden gem cafes for your next coffee date in Vancouver.
Platform 7
Platform 7 is a charming Kits coffee shop reminiscent of an old Parisian train station. Their collection of coffee-making gadgets will impress any coffee connoisseur, and their menu spoils you for choice with selections from their espresso bar, cold bar, and brew bar. If you can't decide on what to sip on, try the Bies Penantan Indonesian coffee. Full-bodied and strong, this coffee has notes of sage, pineapple, and sweet cranberries. Try it iced for a cool treat on a hot coffee date in Vancouver.
Neighbourhood: Kitsilano
Can't Miss Dish: Iced Bies Penantan Coffee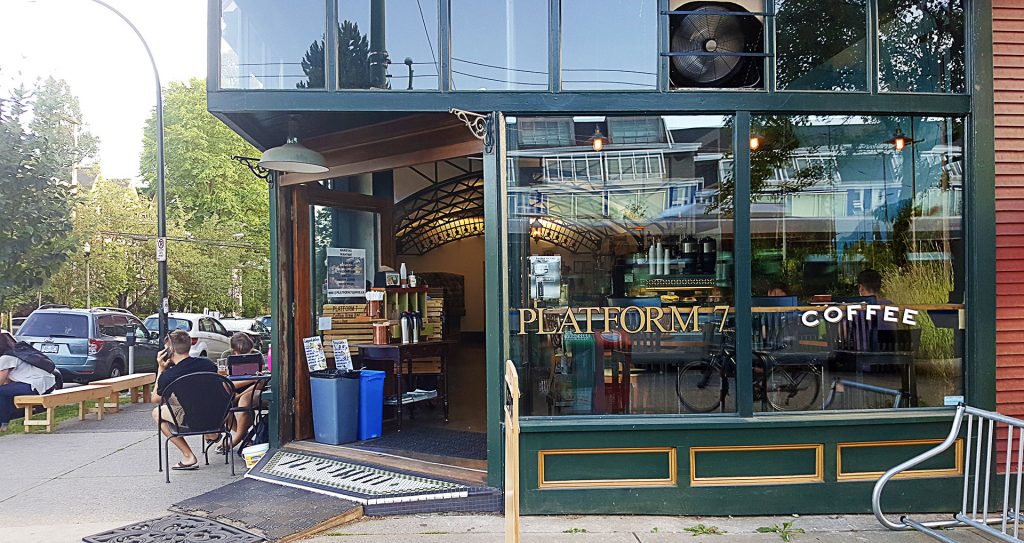 Off the Tracks
Granville Island is an idyllic place for a walk with a date, and there's no shortage of places to eat and drink there either. For a coffee date on Granville Island, try Off The Tracks Espresso Bar And Bistro. Located in a hidden side street, this coffee shop has a small patio that's perfect for people watching. If you're a coffee drinker, try their cappuccino with a shot of vanilla. This smooth drink is stellar for sipping on a coffee date.
Neighbourhood: Granville Island
Can't Miss Dish: Vanilla Cappuccino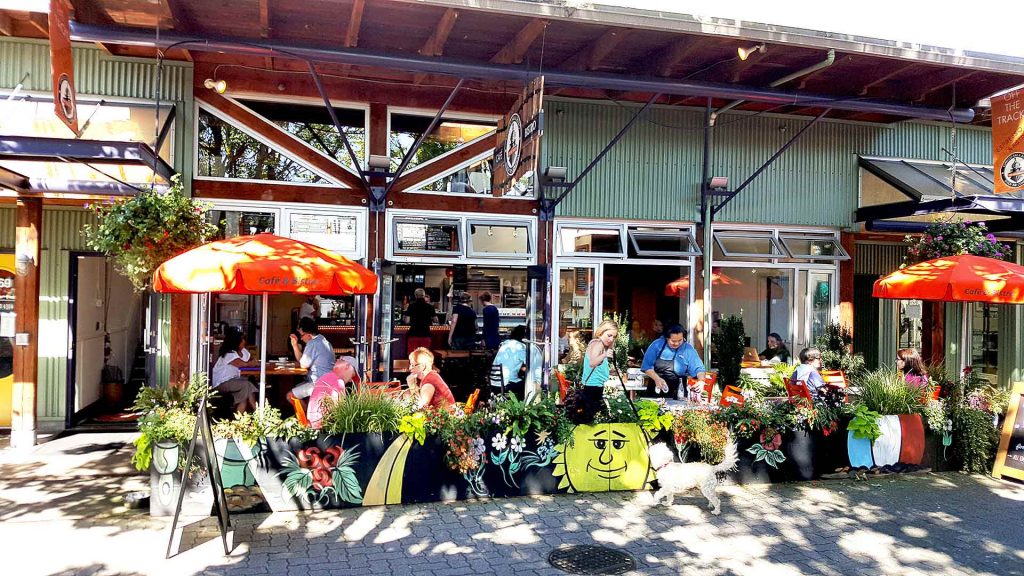 Caffe Citadella
For an intimate coffee shop that makes you feel at home, head to Caffè Cittadella. This spacious café is located in a heritage home, and offers plenty of indoor and outdoor space to sit down and chat with a date. From their menu, the Spanish cortado is especially alluring. This coffee drink is made with 49th Parallel beans and the perfect ratio of steamed milk. On a sunny day, take this cortado onto Caffè Cittadella's garden-like patio to savour the sunshine and your coffee date.
Neighbourhood: Fairview
Can't Miss Dish: Cortado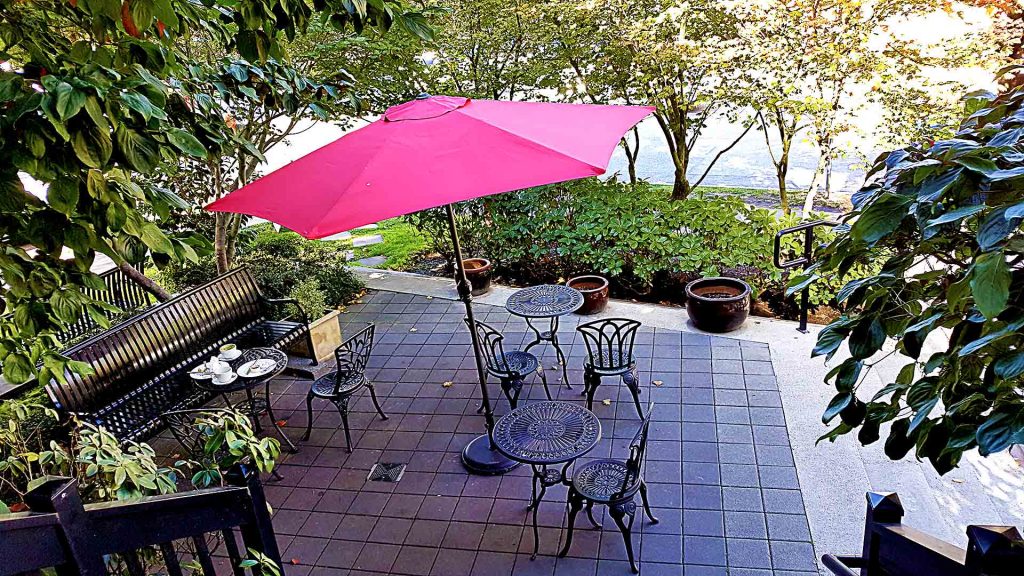 Casual Date Night
For a second date with someone you just met or a Friday night out with your spouse, we've got you covered with these casual date spots in Vancouver.
Bestie
For a cool, low-key place for a date in Vancouver, try Bestie in Chinatown. This German eatery serves casual German fare like sausages, currywurst, pretzels, and sauerkraut. And let's not forget the beer – there's plenty of it at Bestie. For a tried-and-tested dish at Bestie, go for the Sausage & Sauerkraut with the Classic Pork Thüringer sausage. The sausage is lightly grilled on the outside and juicy on the inside. A side of sauerkraut adds a sweet tang, while creamy potato salad completes this classic German dish.
Neighbourhood: Chinatown
Can't Miss Dish: Sausage & Sauerkraut
View this post on Instagram
Anh And Chi
Vancouver is packed with Vietnamese restaurants, but not many are as hip and aesthetically pleasing as Main Street's Anh And Chi. With its modern décor and authentic Vietnamese cuisine, Anh And Chi makes a chic restaurant for a date in Vancouver. Their diverse menu covers everything from pho and noodle bowls to fresh rolls and grilled skewers. For something different, you have to try the Bánh Xèo – a Vietnamese crepe. Great for sharing on a date, this crisp crepe is filled with pork, prawns, bean sprouts and mung bean.
Neighbourhood: Riley Park
Can't Miss Dish: Bánh Xèo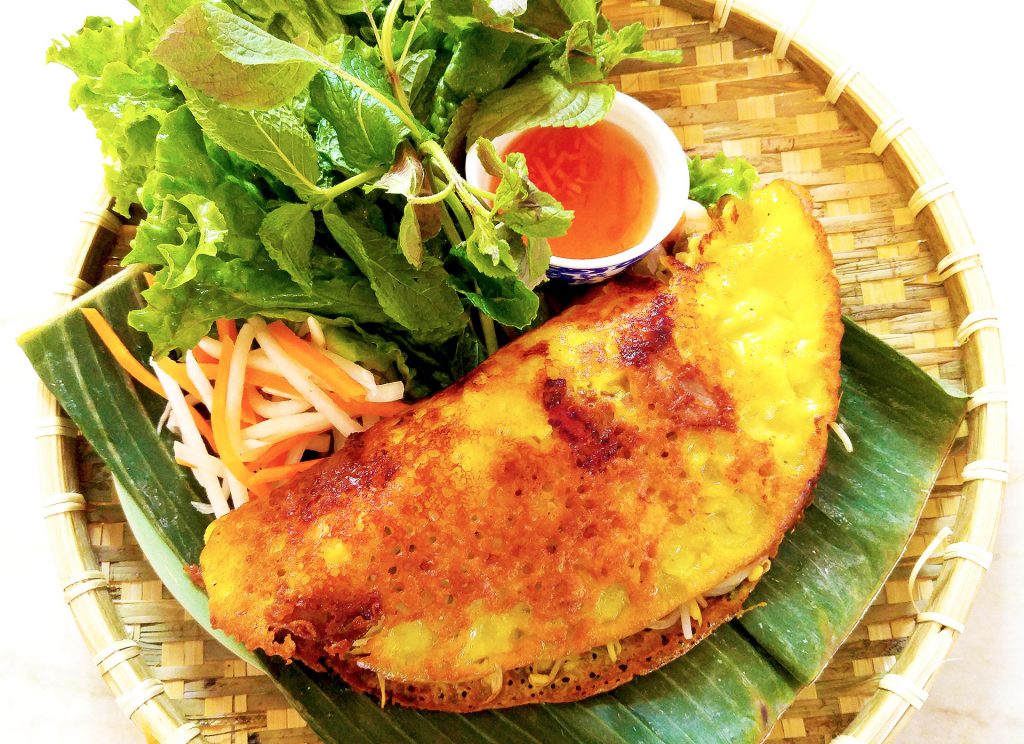 Bells and Whistles
If you and your sweetie love beer, then head to Bells and Whistles for a few. This casual hidden gem in Fraserhood has 19 rotating taps from local and import breweries. Besides beer, cocktails, and wine, this date spot in Vancouver also serves classic American food. Think juicy burgers, fried chicken, and chili fries. Can't decide on a burger? Go for The All Day Breakfast burger. Perfect any time of day, this drool-worthy burger features a maple sausage patty, hashbrowns, cheese, secret sauce, and a fried egg.
Neighbourhood: Mount Pleasant
Can't Miss Dish: The All Day Breakfast Burger
View this post on Instagram
Romantic Dinner Date
Whether it's a special occasion or any other day, you can surprise your special someone with a dreamy night out at these romantic restaurants in Vancouver.
Lupo
Located in a turn of the century heritage house in Yaletown, Lupo is a cozy yet romantic restaurant for a date. Their menu is filled with classic Italian favourites made with locally sourced ingredients, and one dish you have try is the Taglierini. Made with a generous portion of wild mushrooms, this ribbon pasta soaks up the flavour of the mushrooms, chili, and olive oil. Because it's close to Vancouver's theatre and concert venues, Lupo is an ideal restaurant to start off your date night.
Neighbourhood: Yaletown
Can't Miss Dish: Taglierini
View this post on Instagram
Nightingale Restaurant
From Chef David Hawksworth comes Nightingale – the elegant yet less formal sister restaurant of Vancouver's legendary Hawksworth. Focused on modern Canadian cuisine, Nightingale's menu features an array of plates designed for sharing – ideal for any date. The grilled pork belly with apple, pistachio, and bourbon glaze is a must-try dish. Succulent pieces of pork belly are complemented by the sweet glaze and tart apple.
Neighbourhood: Downtown Vancouver
Can't Miss Dish: Grilled Pork Belly
View this post on Instagram
Le Crocodile
A classic and long-standing French restaurant, Le Crocodile is a romantic place for a date in Vancouver. Their menu is rich with French classics like foie gras, escargot, and duck confit. One French dish you can't miss here is the steak tartare, or Filet de Boeuf Tartare Préparé à la Minute. Made to order, this beef tenderloin steak tartare is topped with a freshly cracked egg yolk. And don't forget about the crocodile-shaped chocolates you get with your bill.
Neighbourhood: Downtown Vancouver
Can't Miss Dish: Filet de Boeuf Tartare Préparé à la Minute
View this post on Instagram
St. Lawrence
St. Lawrence is a romantic French restaurant with a Quebecois flair. Located in Vancouver's Downtown Eastside, St. Lawrence might not be in the most desirable of neighbourhoods, but it's worth the trek for its charming ambience and stellar French fare. For a date-night starter to share, try the house-made terrine of the day. Baked in a flaky pastry, the creamy pate will whet your appetite for more.
Neighbourhood: Downtown Eastside
Can't Miss Dish: La Terrine du jour
View this post on Instagram
AnnaLena
Tucked away on 1st Avenue in Kits is AnnaLena. Dim and atmospheric, this romantic restaurant in Vancouver is a delightful date spot that serves up innovative Canadian cuisine. Their dinner menu is designed for sharing, so you and your date can taste a little bit of everything. Not sure what to order? Well, everything on AnnaLena's menu is a hit, but my favourite is the buttermilk fried chicken. Crispy on the outside and juicy on the inside, these bites of fried chicken are complemented by tangy zucchini pickles and a hot mustard sauce.
Neighbourhood: Kitsilano
Can't Miss Dish: Chicken
View this post on Instagram
Dessert Date
A date doesn't have to end – or start – at dinner. When you're craving something sweet, check out these hidden gem dessert spots.
Glenburn Soda Fountain and Confectionary
There's something romantic about an old-fashioned ice cream shop, and that's why Glenburn Soda Fountain and Confectionary makes a great date spot. Imagine sharing a milkshake at the counter while old-school tunes play in the background. It'd be cute AF and Instagram-worthy too. But, if you haven't reached the milkshake-sharing phase in your relationship, then try the Pineapple Sundae instead. This treat features local vanilla ice cream, tangy pineapple, sweet whipped cream, crunchy walnuts, and – of course – a cherry on top.
Neighbourhood: Burnaby Heights
Can't Miss Dish: Pineapple Sundae
Laurence & Chico Café
Want to impress your date with something out of this world? Well, you have to take them to Laurence & Chico Café. This outrageous-looking café in Downtown Vancouver will make you feel like you've fallen down the rabbit hole. The décor is outlandish – but their desserts will have you coming back for more. Don't miss the Tropical Tart, a passion fruit, pineapple, and coconut concoction with a buttery, shortbread-like base. Like the café itself, this dessert is filled with a melange of flavours and textures that'll have you guessing what's next.
Neighbourhood: Downtown Vancouver
Can't Miss Dish: Tropical Tart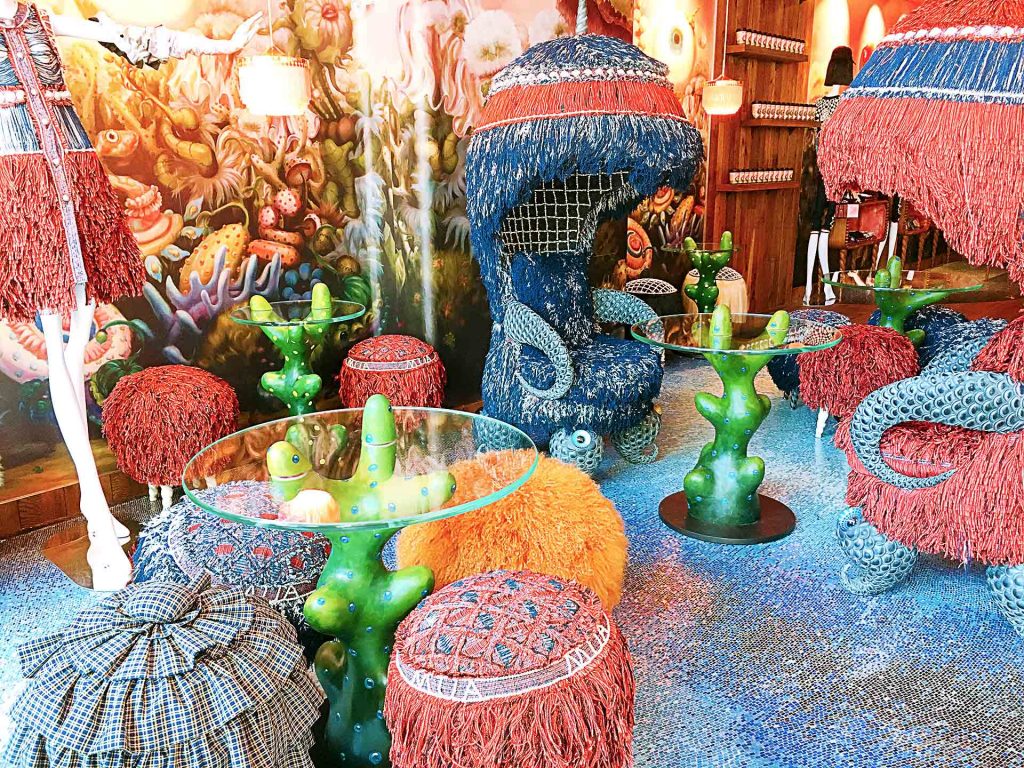 Mink Chocolate Café
Chocolate never goes out of style. So, instead of giving your date a box of chocolates, why not take them to a chocolate café instead? Mink Chocolate Café in Downtown Vancouver is a sweet spot to take your sweetheart for a cup of hot chocolate, chocolate fondue, or even a waffle. We love Mink's Tutti Frutti Seasonal waffle. This Belgian waffle is topped with fresh seasonal fruit, whipped cream, and – of course – chocolate. It makes a sweet treat for an afternoon dessert date.
Neighbourhood: Downtown Vancouver
Can't Miss Dish: Tutti Frutti Seasonal Waffle