The Crispy Vietnamese Crepe Offered with a Hip Experience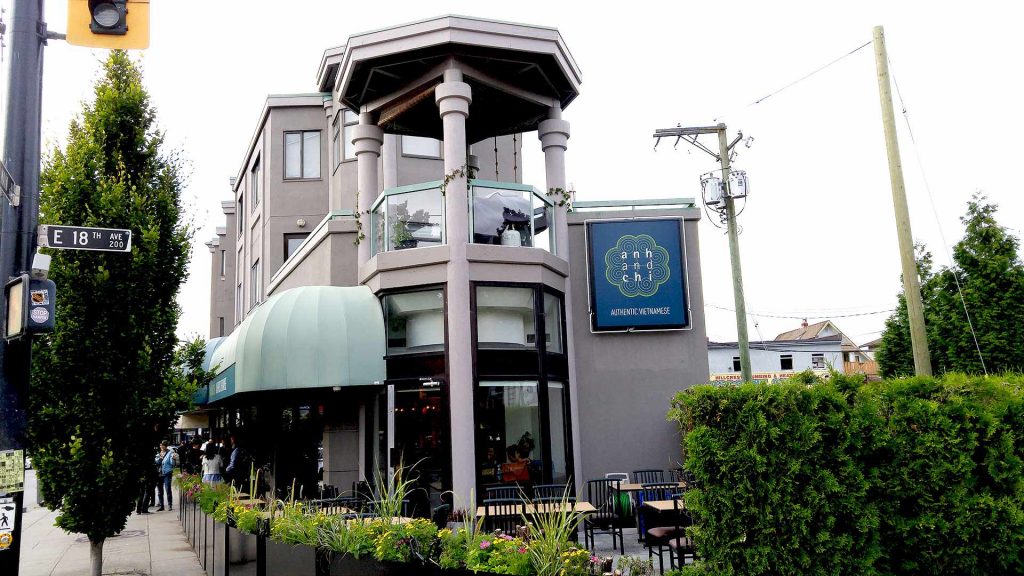 Opened in 1983, the first and longest-running pho restaurant in Vancouver has been given a modern facelift. The owners of the former Pho Hoang Vietnamese restaurant on Main Street have passed on the torch to their kids, who have evolved it into a cultured place to enjoy an authentic Vietnamese meal and refreshing drinks. Anh and Chi (which means elder brother and sister of the same family) is the name of this restaurant. And it's definitely a hip place to eat and hang out with your friends.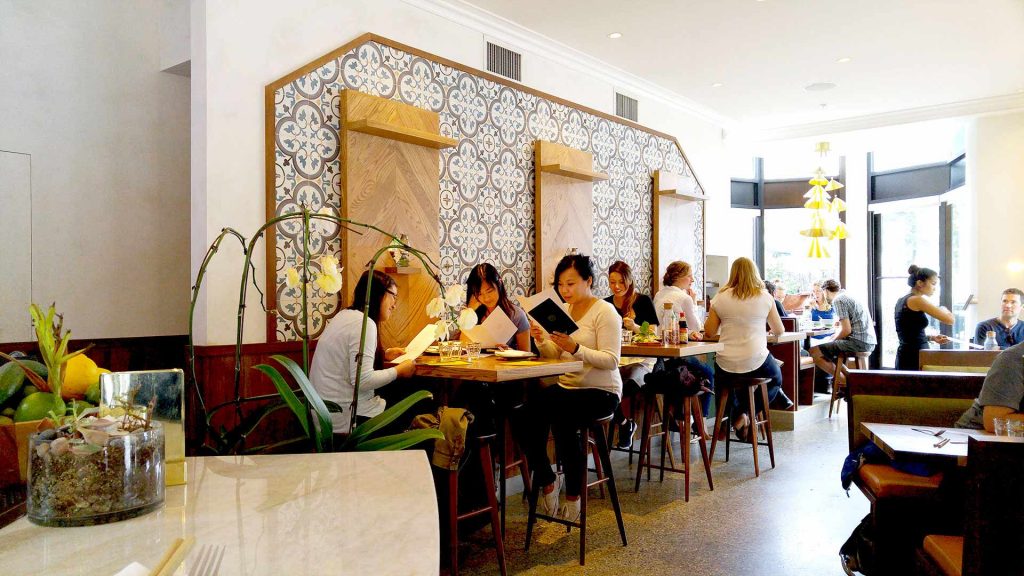 A popular dish I noticed people ordering at Anh and Chi was the Bánh Xèo, or Vietnamese crepe. I've never tried a Vietnamese crepe, so this intrigued me and prompted me to order one to share. This crepe was made with pork, prawn, bean sprouts, and mung bean in a crisp rice flour, coconut milk, and turmeric crepe. The dish was also served with lettuce, mixed herbs, and chili fish sauce.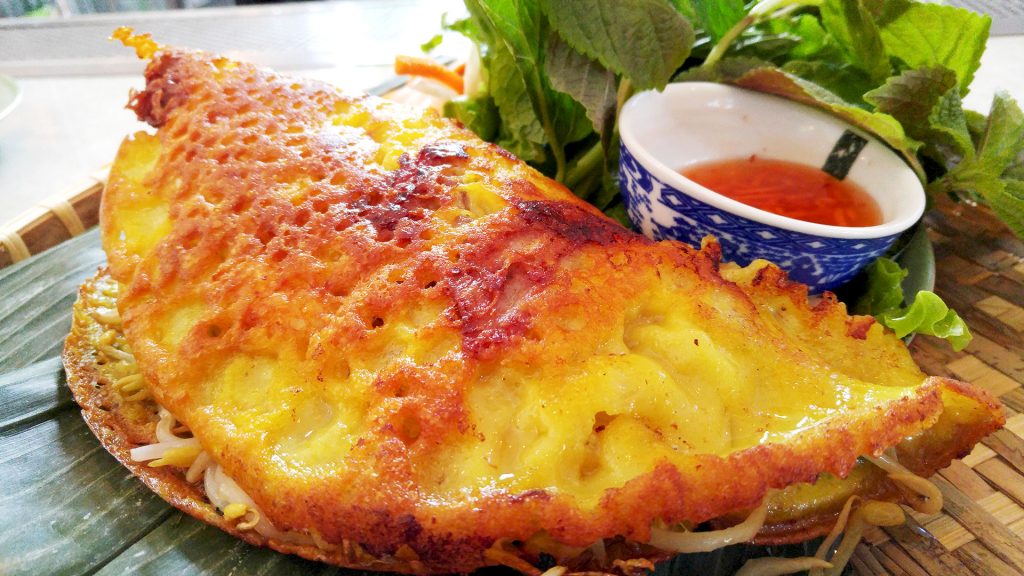 Portion-wise, the Vietnamese crepe was quite large and enough to share between two people. One of the owners came by and taught us how to eat this Vietnamese crepe. You can pick at it and eat it like a salad. Or cut up a piece with all the fillings inside and place it onto a piece of lettuce. From there, you can just eat it like a wrap. Let me tell you, once I bit into the crepe, everything was so fresh and tasty.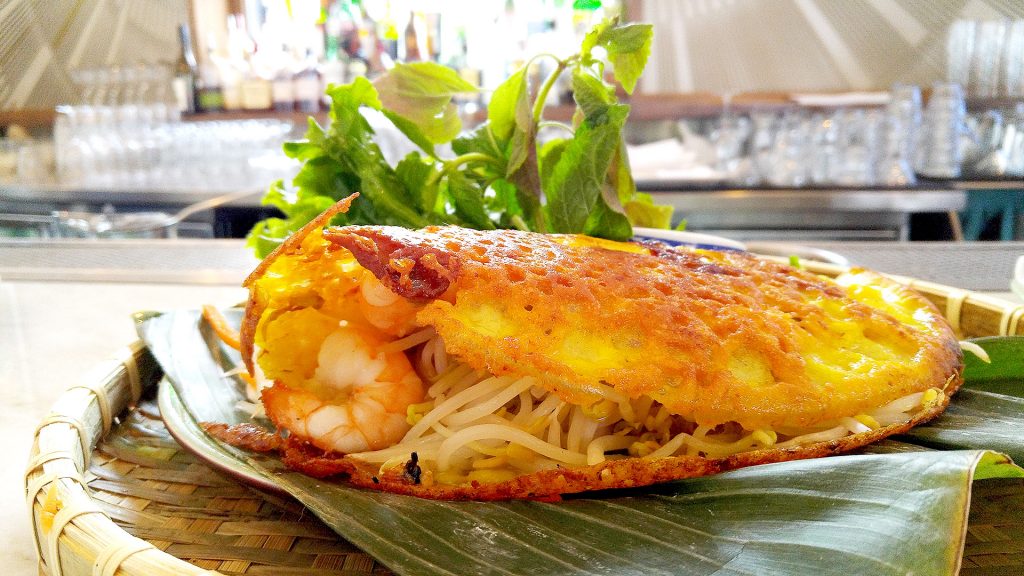 The outside of the crepe was quite crispy and definitely provided a good crunch.
The inside of the crepe resembled scrambled eggs. The bean sprouts were lightly cooked, while the pickled carrots and radish balanced the crepe with freshness. The crepe and bean sprouts were subtle in taste, however the flavours went well together when dunking the wrap into the fish sauce. This added a sweet, savoury, and spicy component that enhanced the taste of the crepe. Pieces of succulent prawn and flavourful pork added texture, but I wish there was a little more (I love my protein!).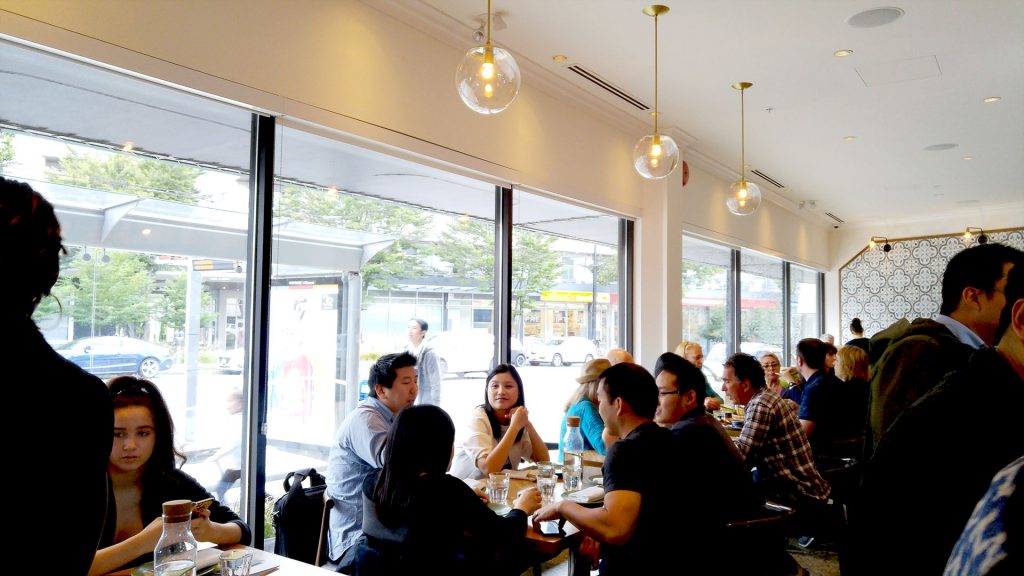 The Vietnamese crepe at Anh and Chi is great for sharing and definitely a dish you may not find at other Vietnamese restaurants in Vancouver. There's a great menu for drinks and the other dishes are all very tasty. A trendy place to hang with friends along with an eclectic menu? This will surely have me coming back to this hidden gem.
Restaurant: Anh and Chi
Featured Dish Name: Vietnamese Crepe
Dish Type: Pancake/Waffle/Crepe
Available For: All Day
Dish Price: $15.00
Flavour Profile: Savoury
Served: Hot
Portion Size: Large