The Magical Vanilla Cappuccino Found off the Beaten Tourist Path
Welcome to the tourist trap. Though it's swarming with tourists, there are good reasons why Granville Island is a magnet for Vancouver's visitors. It's enchanting. Around each corner lays a new surprise, whether it's a cool shop, an art studio, or a busker pouring their heart out. It's a cultural melting pot, colourful and distinct. It's one of Vancouver's greatest attributes. Locals wanting to avoid the frantic influx of visitors can still take in the island's delights by venturing off the beaten tourist path.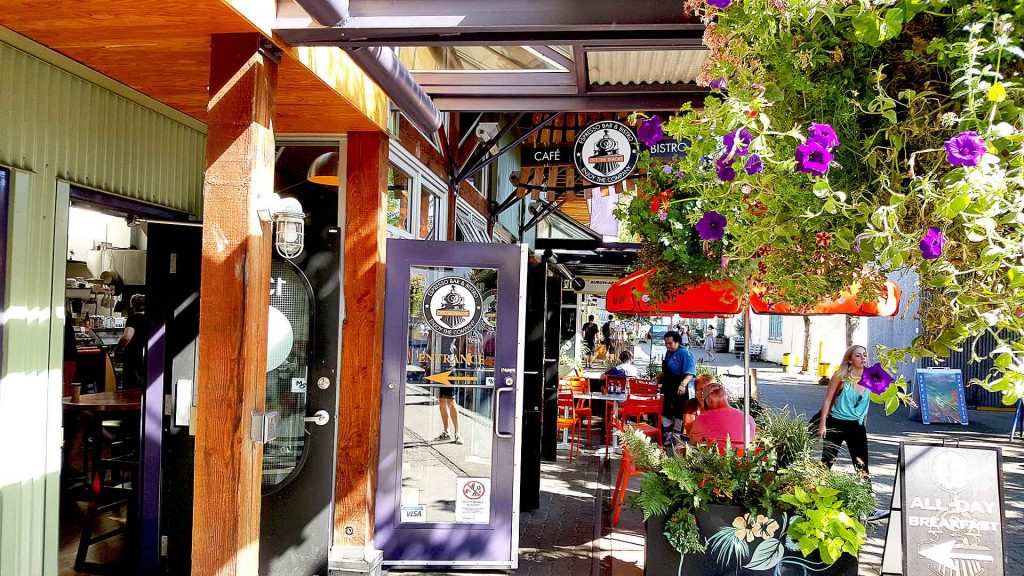 Hidden down Railspur Alley, the less travelled road within the labyrinth of Granville Island, is this perfect café and bistro.Off The Tracks, once Agro Café, is a great place to grab a brew and a casual joint for lunch or a refreshing beer on their patio.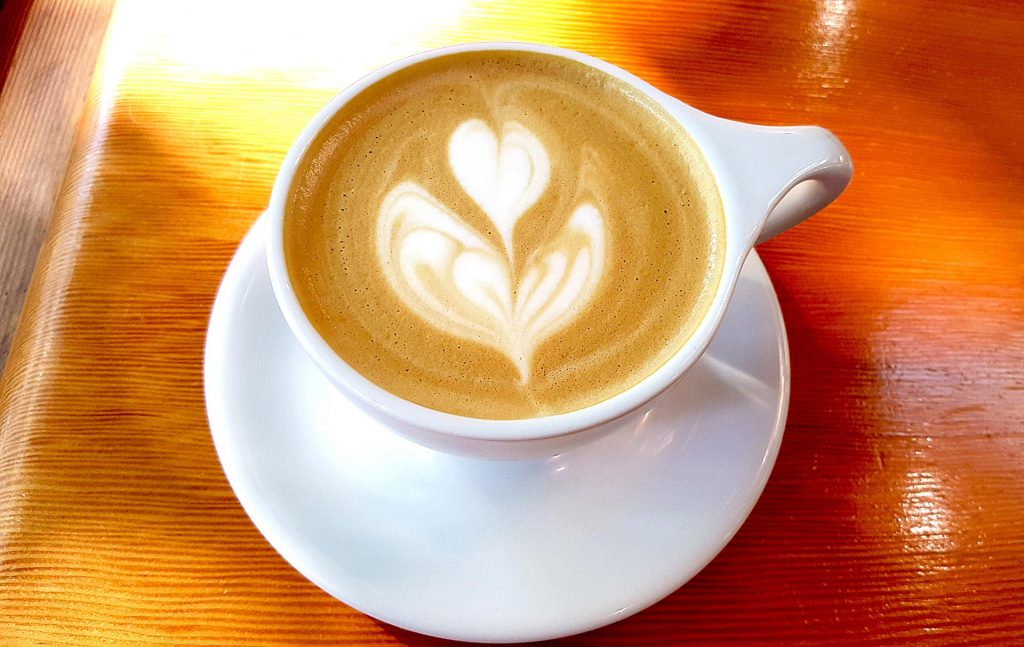 The cappuccino at Off The Tracks are my favourite, especially with a shot of vanilla. The vanilla takes an already stellar cap to the next level and makes it kind of magical.
The bitter beans, which the café sources locally, are balanced nicely with the sharp saccharine flavour of the vanilla. It almost tastes like the vanilla cappuccino contains a shot of Baileys.
As great cappuccinos usually are, Off The Tracks' vanilla cappuccino is incredibly smooth; it goes down real easy. You could even say that it's accessible to your palate. The coffee art is strong as the friendly baristas take their time. They also compose great lattes and espressos made by their vintage Synesso machine.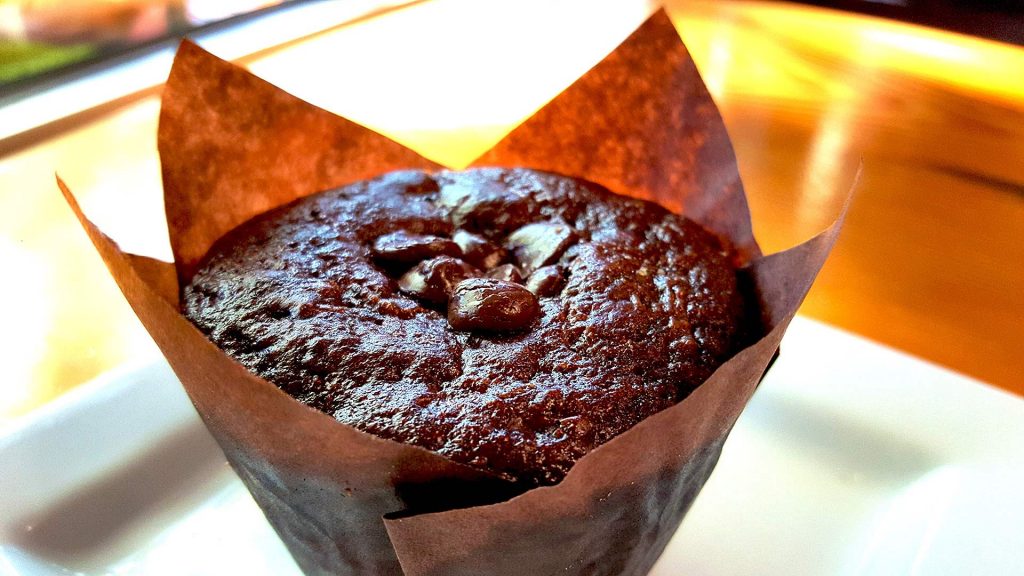 As a slightly healthy partner in crime to my vanilla cappuccino, I chose their chocolate zucchini muffin. Yeah, okay, the emphasis should be on the "slightly". Baking with this vegetable results in an extra-moist confection. The zucchini created a less sweet taste than what I'm accustomed to in a chocolate muffin. But it paired nicely with the bitter dark chocolate. The hot day helped melt the chocolate chips inside, making the muffin extra gooey. But there's no need to feel too bad about gobbling this up. After all, it does contain vegetables.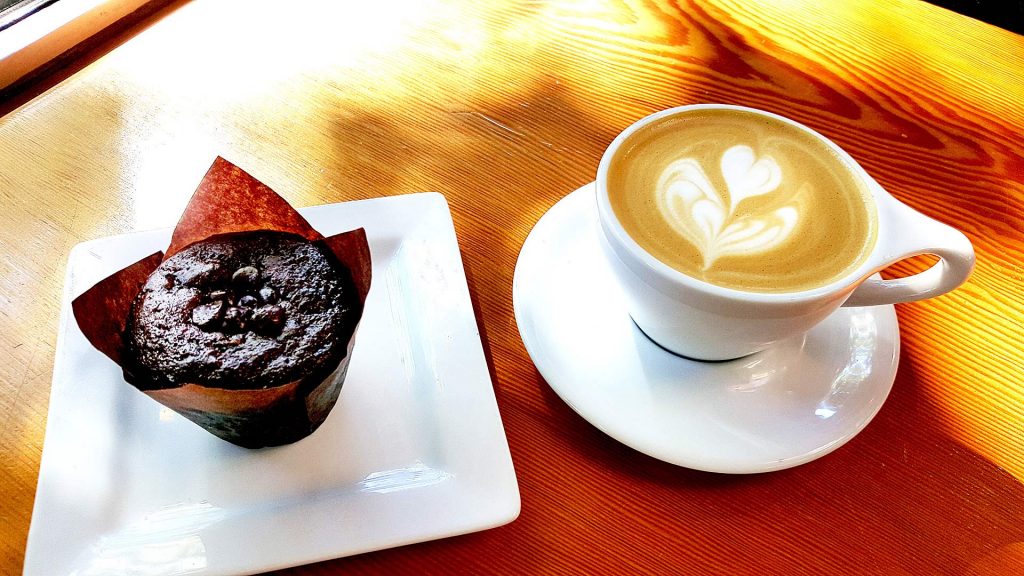 Off The Tracks, who promote organic living, have a diverse lunch menu with all sorts of soups, poutines, wraps, and sandwiches, all made with local ingredients. They also serve alcohol, including local beer, and are known for having one of the best Caesars around.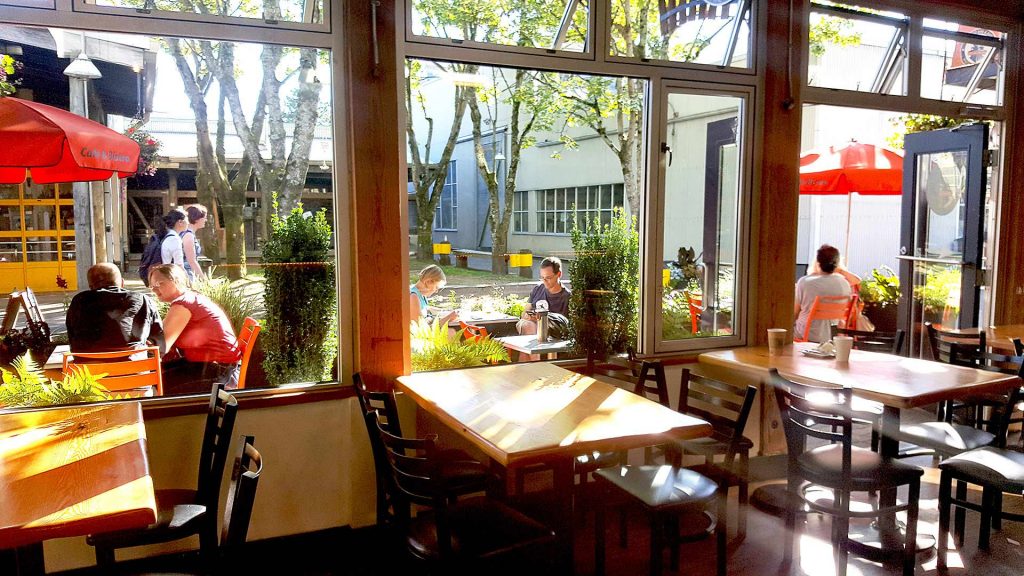 The main section of the gorgeous café is lit by massive windows that lead to their patio. This outdoor oasis is hidden amongst flower beds and trees that dapple light across each table. The old railroad literally runs through it, as it does with most of Granville Island. Their small loft overlooks all of this, with a large brick wall embedded with the café's train logo. The interior is simple. Warm wooden floors and clever bar lighting are standout features. The ceilings are high with exposed beaming. The paint and varnish on the walls peel back, creating a colourful texture. The café is exceptionally welcoming to both workers and chit-chatters alike.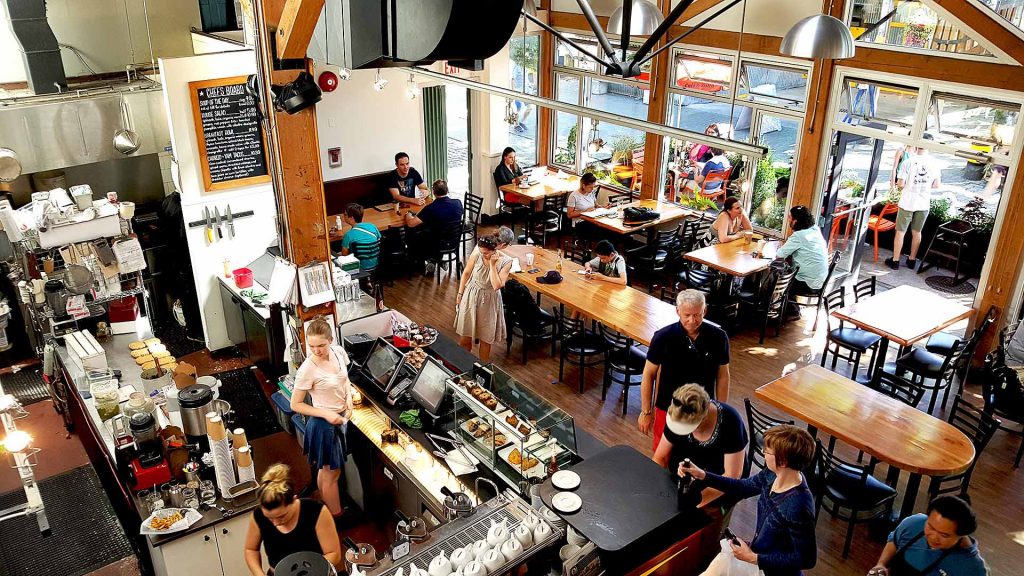 Luckily this little gem isn't well-known amongst tourists. Only the most eager will find it. But still, you never know who you might run into. Just the other week, I bumped into one of my biggest celebrity crushes, tasting Off The Tracks' famous Kennebec hand-cut fries. If this place is good enough for my future ex-wife, it's certainly good enough for all of us. You'll probably spot me here every day, waiting to bump into her again while I slowly go through the rest of their menu.
Restaurant: Off the Tracks Espresso Bar and Bistro
Featured Dish Name: Vanilla Cappucino
Dish Type: Coffee
Available For: All Day
Dish Price: $4.80
Flavour Profile: Sweet
Served: Hot
Portion Size: Small