The Juicy Bratwurst that Takes You on a Journey to Germany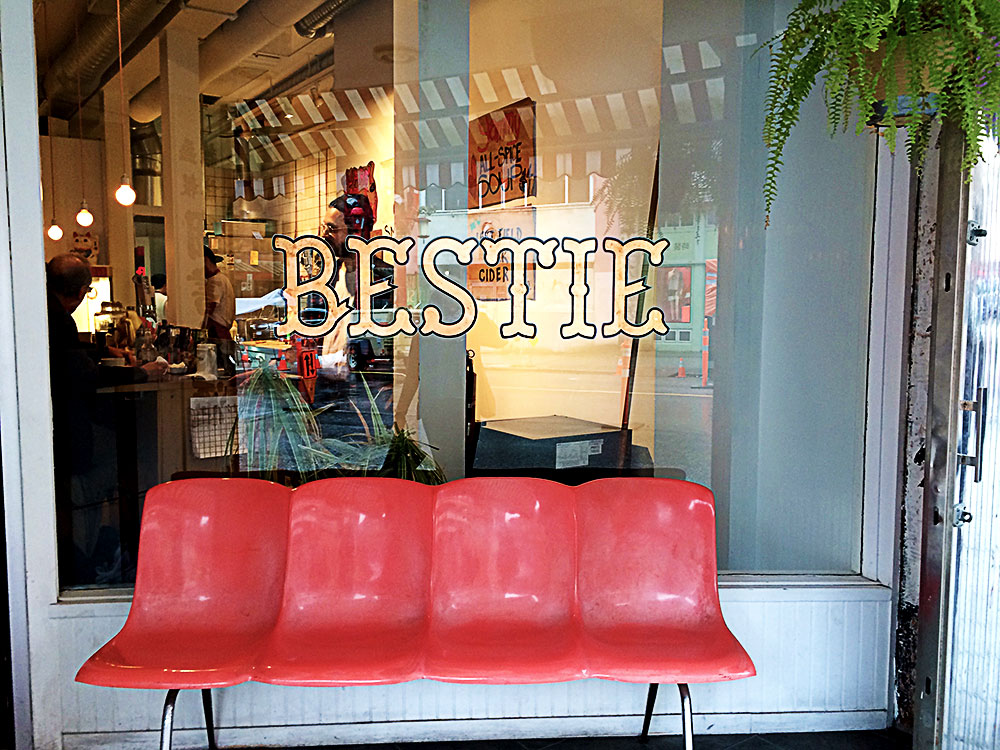 Moving to Vancouver was probably one of the best decisions I've ever made. The city is a truly stunning place with an incredible amount of amazing food. As much as I enjoy indulging in foreign cuisine and trying out new food, there are moments when all I want is some traditional food – such as bratwurst – that reminds me of home.
Bratwursts, or traditional German sausages, are one of the things from back home that I crave on a regular basis. The good news is, after an extensive search, I've finally found my go-to place to satisfy these cravings: Bestie, a tiny restaurant tucked away on a side street in Vancouver's charming Chinatown.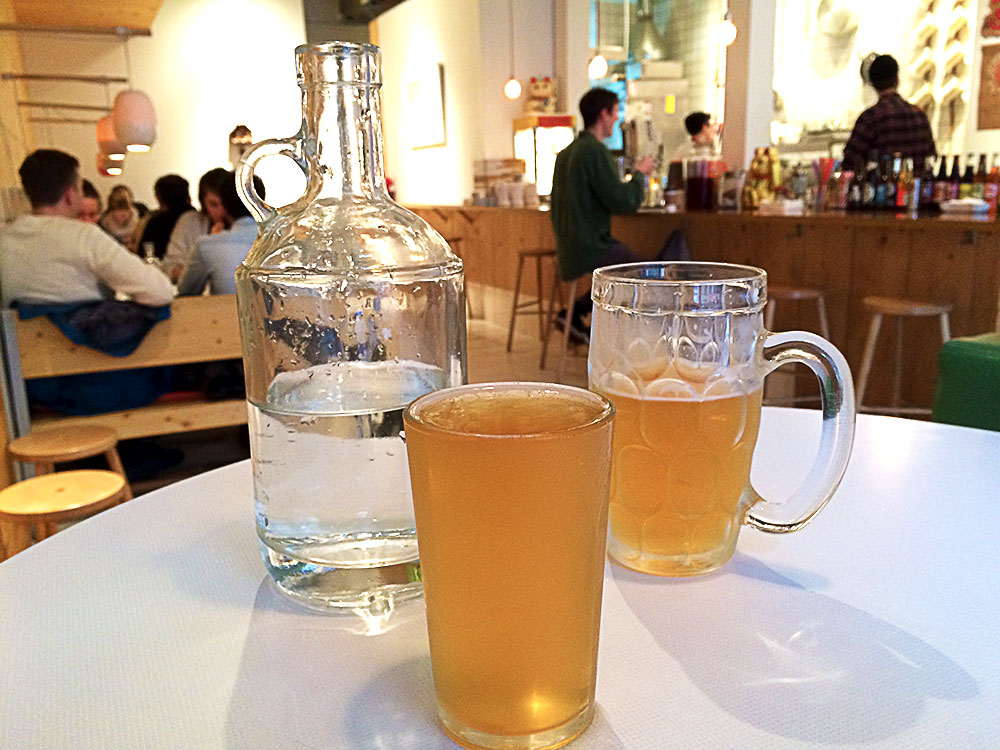 Bestie is the project of Dane Brown and Clinton McDougall. Inspired by German street food, the duo decided to put all their energy, passion, talent, and sweat into this little gem. And with success, the two of them created a truly authentic German eatery, specializing in all things sausage. But don't you worry my vegetarian friends, Bestie even serves up a veggie sausage! Apart from "wurst," as we call sausages in Germany, the menu also includes authentic Bavarian pretzels and a variety of side dishes, including potato salad, sauerkraut, and cheesy fries. The drinks menu includes various German beers and non-alcoholic sodas like Club Mate and Kombucha, which are popular in Germany's hippest city, Berlin.
My tried and trusted homesickness cure and absolute favourite dish at Bestie is the Sausage & Sauerkraut. It comes with a choice of sausage, sauerkraut, and potato salad. For me, the go-to choice of sausage is the classic Thüringer bratwurst, made of pork at Bestie. In a traditional bratwurst, the only other ingredients are a pinch of salt and pepper, some caraway, marjoram, and garlic. With so few ingredients, it's vital that the meat is excellent in quality, and Bestie makes sure of that. All sausages are made locally by fifth generation master butchers who source free-range, top-quality meats.
The chefs at Bestie keep it simple and just grill the sausage for a few minutes, which is exactly the way I like it.
Catching the smell and sizzling sound of the sausage on the grill takes me right back to the many summer barbecues I've had along Munich's River.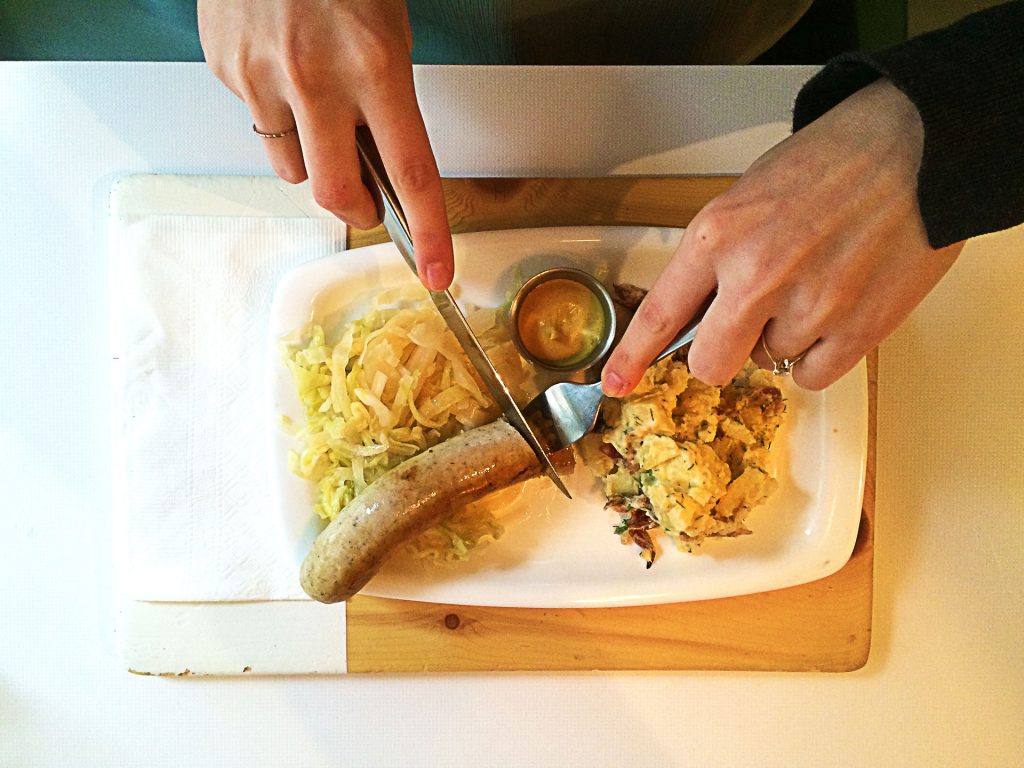 Every single time I'm at Bestie, I'm like a little kid at Christmas. I wait impatiently until the sausage has been carefully plated on top of the sauerkraut and is served to me, so I can finally cut into it.
A light smell of smoke crawls into my nose. I can see the juices with all of the flavour trickling out of the sausage. And I catch a first glance at the juicy, tender meat inside the sausage. This is the perfect moment, if there is one.
The generous portion of sauerkraut adds to the dish with its tangy but slightly sweet taste – a great companion for the bratwurst. The potato salad on the side, coated in a creamy dressing and topped off with some crispy bacon, is another great complement. This is true comfort food.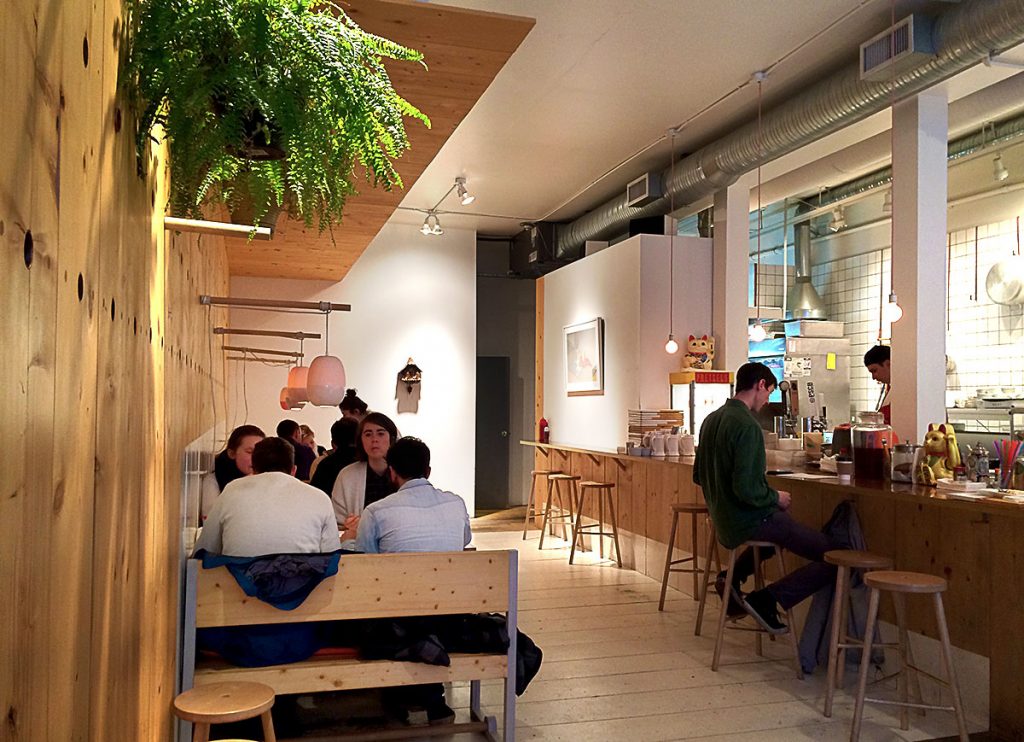 Of course I mainly come to Bestie because of the great food, but I also like the relaxed atmosphere, which can be described as hip and modern. White walls are complemented by splashes of bright colour on their handmade signs. The bar, seating, and one of the walls are made of wood to add some coziness to the place.
If you step into Bestie, you may think it's mainly a takeout place. But it's not. Bestie has waiters that come around and take care of you and provide an overall friendly and very helpful service. I can truly recommend this hidden gem to everyone who appreciates a good sausage in a relaxed but cool environment. It's definitely my happy place!
Restaurant: Bestie
Featured Dish Name: Sausage & Sauerkraut
Dish Type: Meat
Available For: All Day
Dish Price: $11.00
Flavour Profile: Savoury
Served: Hot
Portion Size: Large