The Cool Indonesian Iced Coffee for a Warm Sunny Day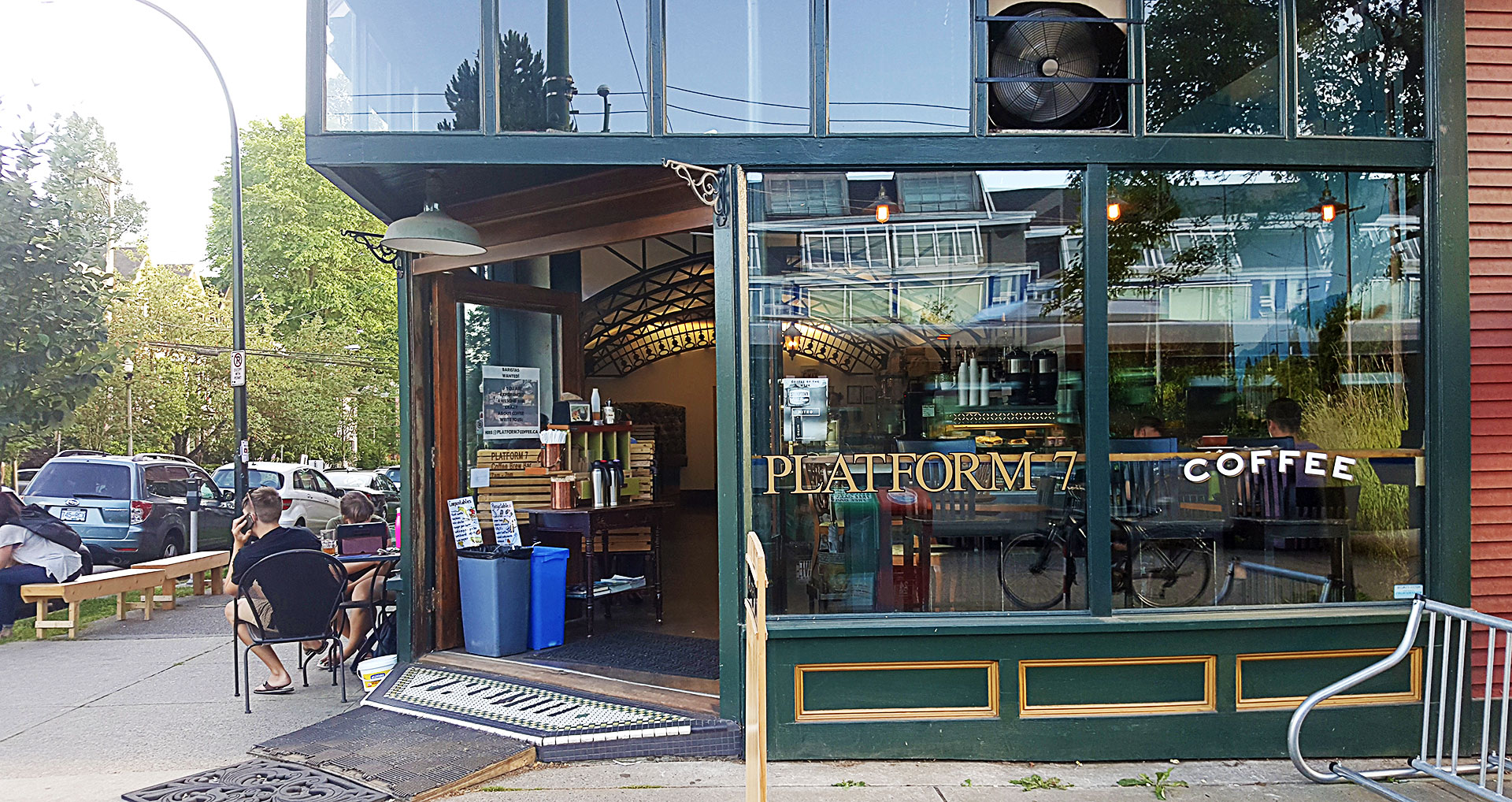 This is alchemy. At Platform 7, you won't find a standard coffee experience; what you'll discover is the subtle art of brewing. This beautifully designed café uses beans from all over the world that are supplied by Portland's Stumptown Coffee Roasters. Through the art of infusion, every bean has a potent and unique flavour derived from the bean's geographic origin. And you don't have to be a proficient coffee connoisseur to distinguish them either.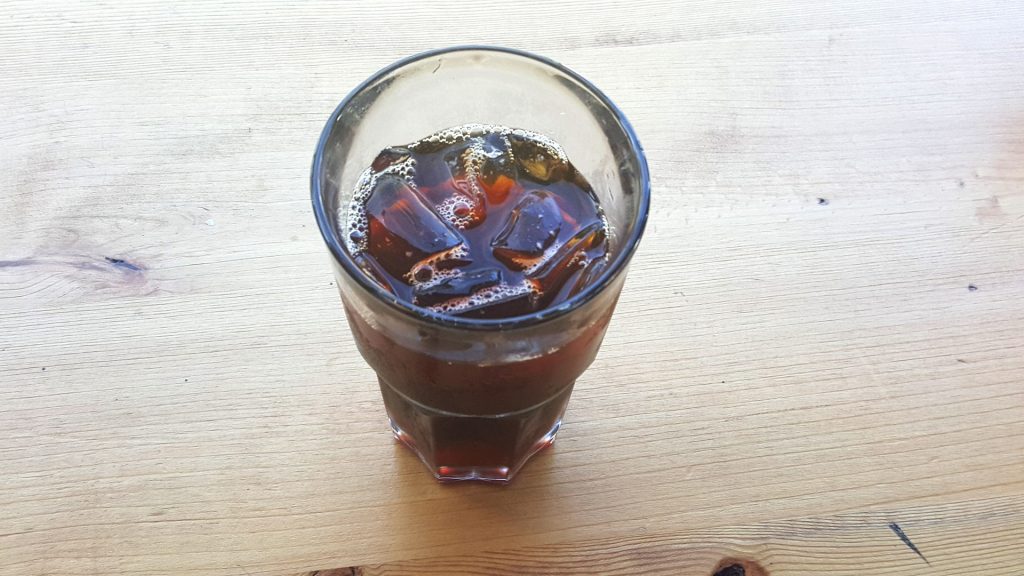 My coffee of choice for the day was the Bies Penantan from Indonesia. The day was simmering and stupidly hot, so you won't blame me for getting my java on ice.
The brew was full-bodied and strong, easily overwhelming the faintly infused sage, pineapple, and sweet cranberries.
The sage was hardly noticeable in taste, but peeked through in aroma. The dried fruit added a wonderfully complex saccharine flavour; if you take sugar in your coffee, you may not need any.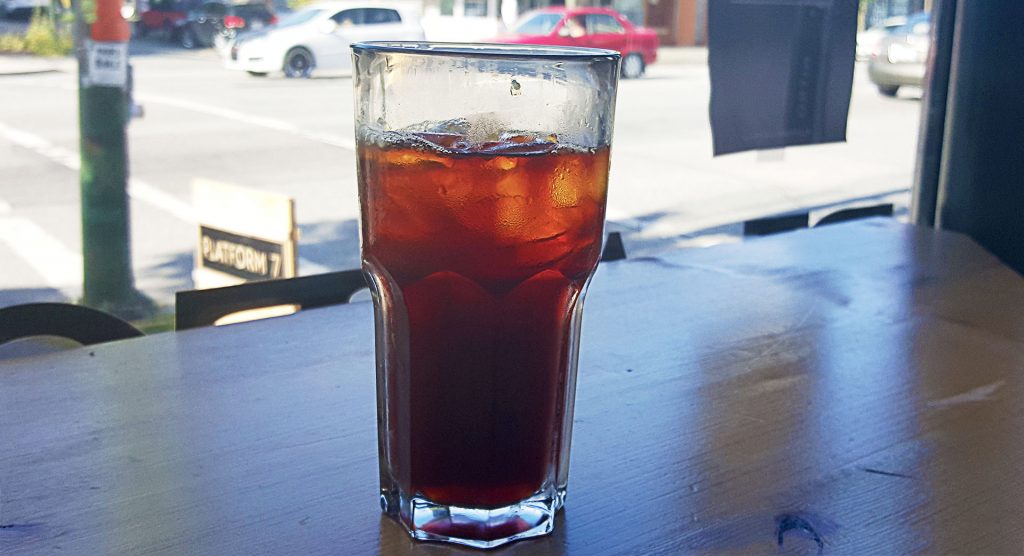 Everything about this drink is alluringly subtle within its delicate intricacy. You can either try and decipher each flavour, or just lean back and enjoy. It's perfect served hot or cold, and if you choose the former, you're in luck because all the mugs at Platform 7 are preheated to ensure the warming experience you deserve.
Due to the uniqueness of the bean and how it's concocted, this coffee is a little more expensive than what you'd get at Starbucks. But the taste is far and beyond. The brewing process is a great show for the customers – much like what you'd see at Revolver in Gastown, but void of pretention.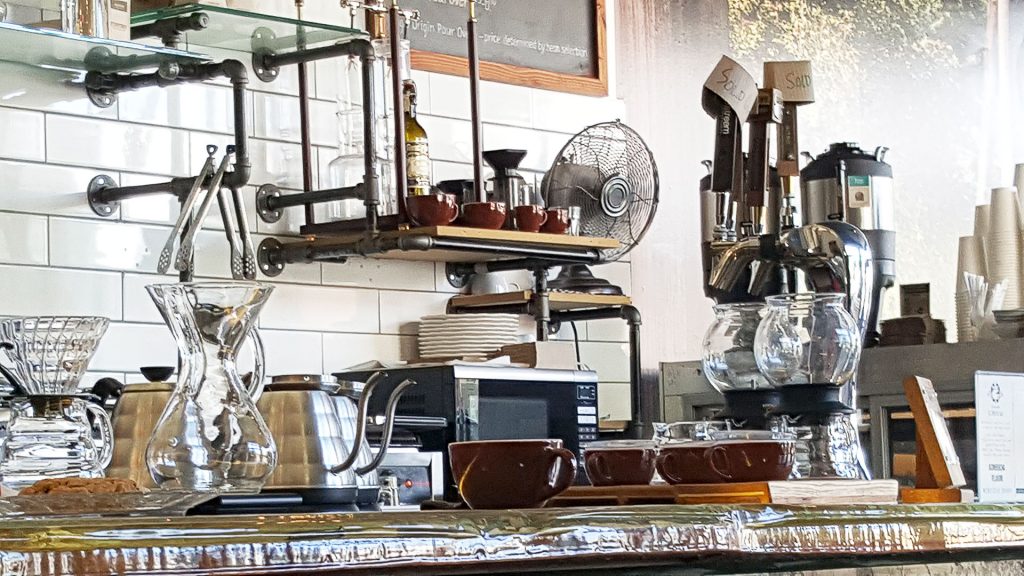 The dedicated baristas have tons of toys at their fingertips. The espresso bar has a La Marzocco Strada, with Mahlkonig and Mazzer grinders. The brew bar features Japanese siphons and Harios, Chemex, Aeropress, and French Press. For all you heathens who have no clue what that all means (like me five minutes before writing this), these are the array of contraptions that make happiness. I glanced over at the woman sitting nearby and noticed she was drinking a latte from a martini glass. This is a perfect symbol for Platform 7. They treat their coffee like it's the finest Van Gogh.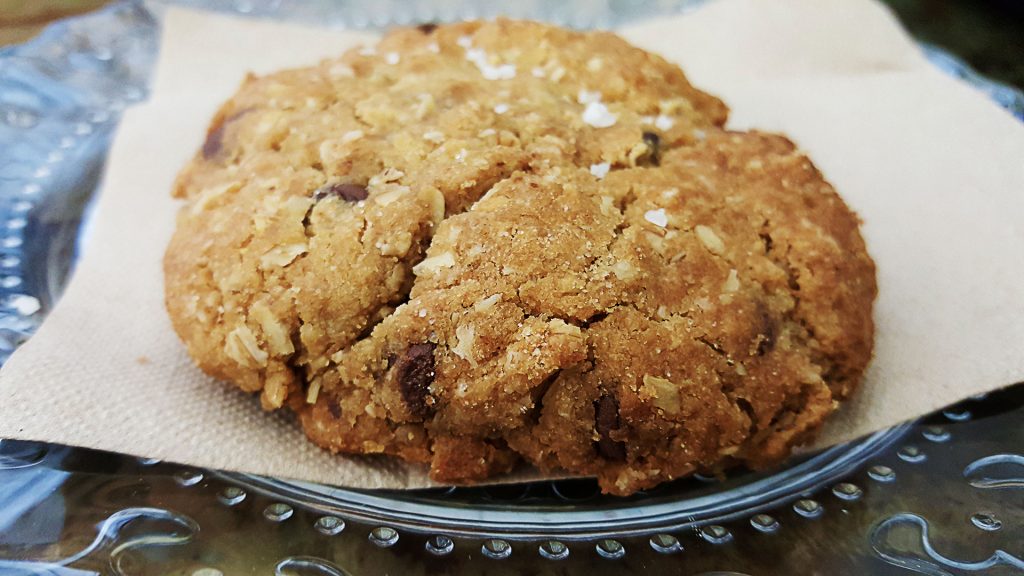 As a partner to my iced coffee, I had a salted milk chocolate chip cookie – something I'm still dreaming about. Fat like a bread bun, this cookie was soft and gooey in the middle. Much like the cranberries in the coffee, the salt taste on the cookie was slight, but added a wonderful contrast to the chocolate. The sweltering day just added to the experience, as the chocolate oozed out. Is there anything more arousing than chocolate melting down an oat cookie? (Sorry Gigi Hadid, this has you beat!)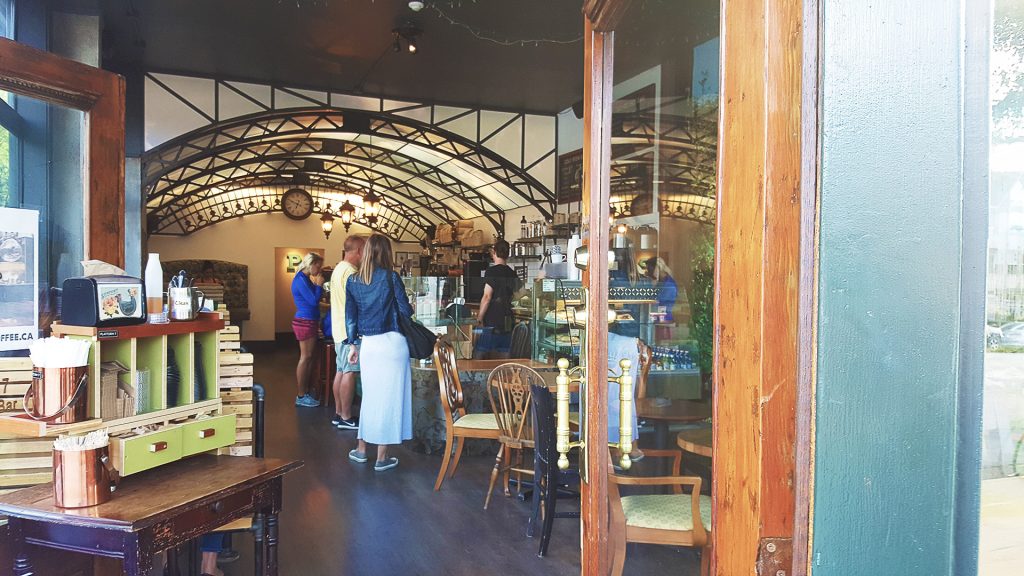 I absolutely adore the style of the café. It's said to be inspired by a Belle Époque Paris train station. A gigantic photograph of tracks is embedded on the main wall. It leads into the back where train station scaffolding arches above the bar, highlighting a stunningly lit ceiling that resembles a cloudy sky. In every tabletop reflection, you can see the clouds floating over as if you were lucky enough to snatch a table in their popular outdoor area.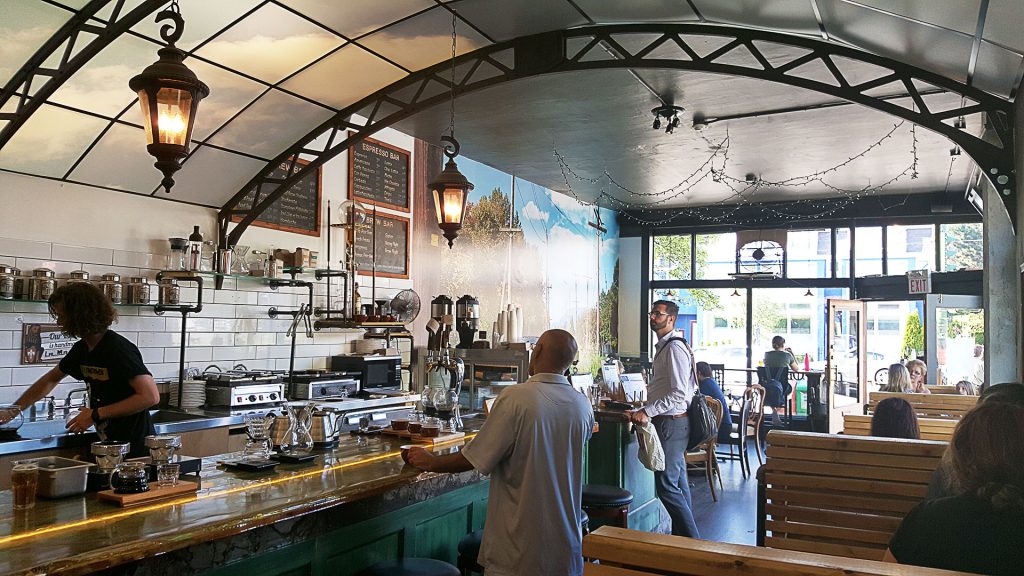 Platform 7's baristas are phenomenally pleasant. Most of them are Australians with a stellar taste in music. While they work their magic on your coffee, they sing at the top of their lungs to MGMT, The Pixies, and Florence and the Machine. The baristas are allowed to bring in their own playlists, giving the space a human touch that I imagine carries over to the original location on Hastings and Nanaimo.
Nestled along West Broadway, Platform 7 is located near schools, senior facilities, and a community centre. Whether you need a break, want to get some work done, have a date, or are picking up the kids, this café is for you.
Restaurant: Platform 7
Featured Dish Name: Indonesian Cranberry Infused Coffee
Dish Type: Coffee
Available For: All Day
Dish Price: $5.00
Flavour Profile: Sweet
Served: Cold
Portion Size: Small