Funghi Pizza that Comes with a Fun Way of Eating
Nicli Antica Pizzeria gained popularity with their Gastown restaurant, and in late 2018, they opened up their second location in Edgemont Village. I was eager to check out this new location to see how it compared to Gastown and was immediately struck by how beautiful this restaurant is. The tables are white marble, contrasting sharply with the wood features around the bar and open concept kitchen. The ceiling is high with exposed beams, and long white lamps dangle throughout the restaurant. Accents of red from lamps, candles, and wine bottles add colour. Luxurious white orchids grace the counter tops.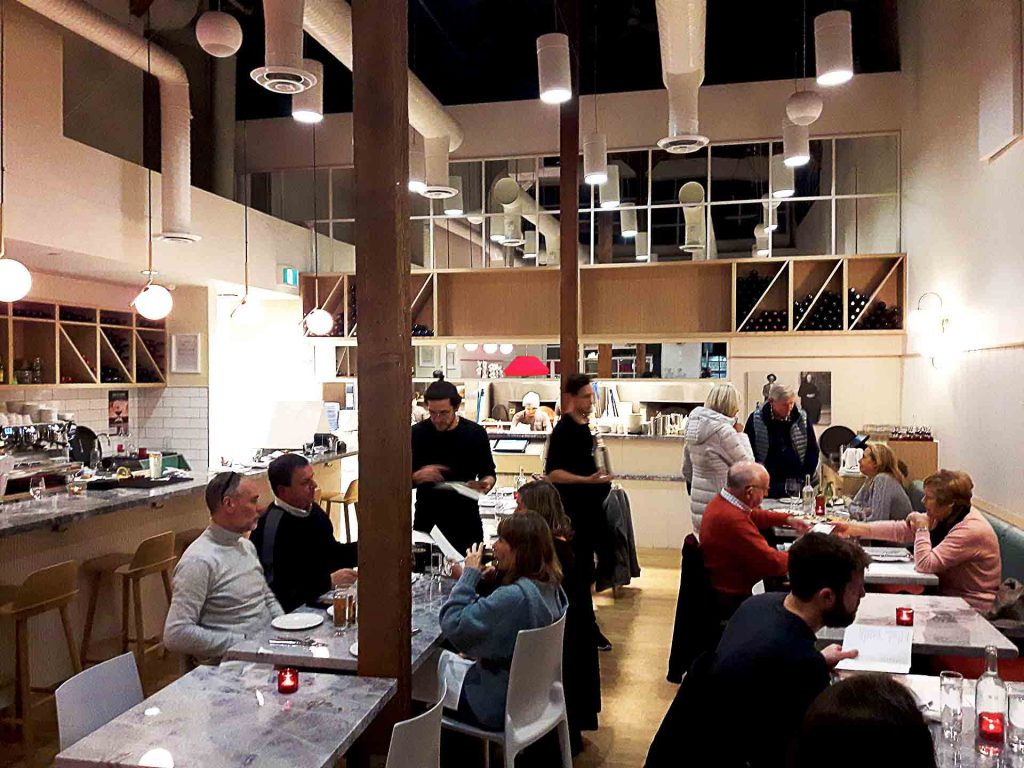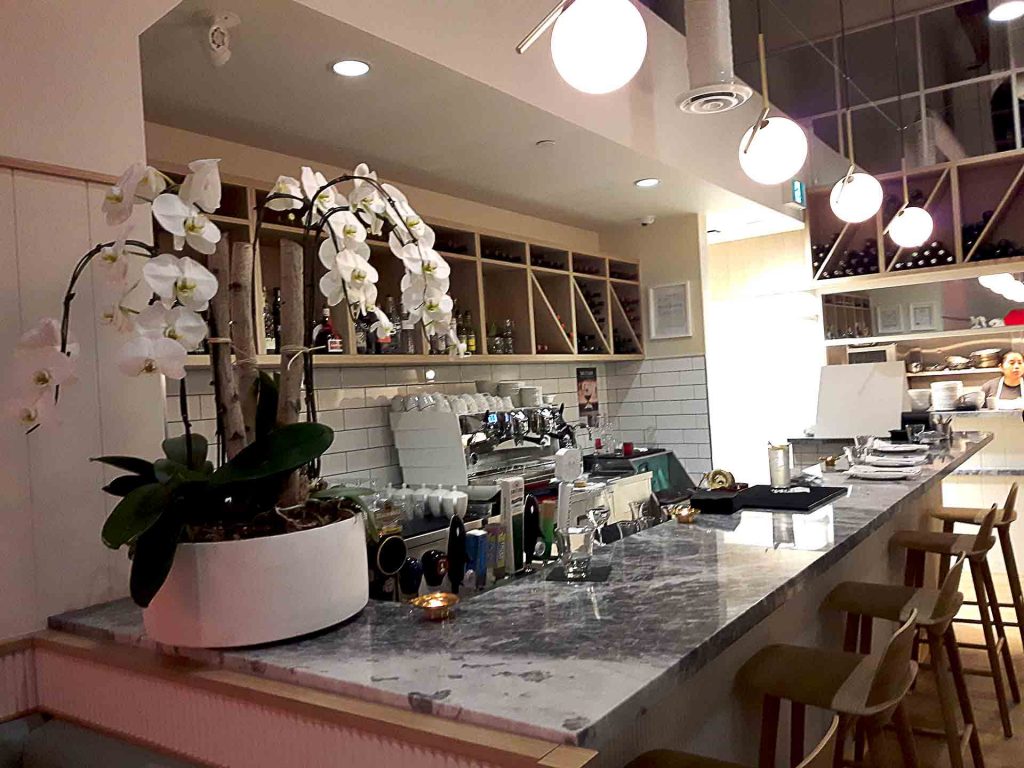 Nicli has created a modern pizza heaven that you won't want to leave. After my initial awe, I ordered and soon had the Cavolo Nero e Funghi pizza sitting temptingly in front of me.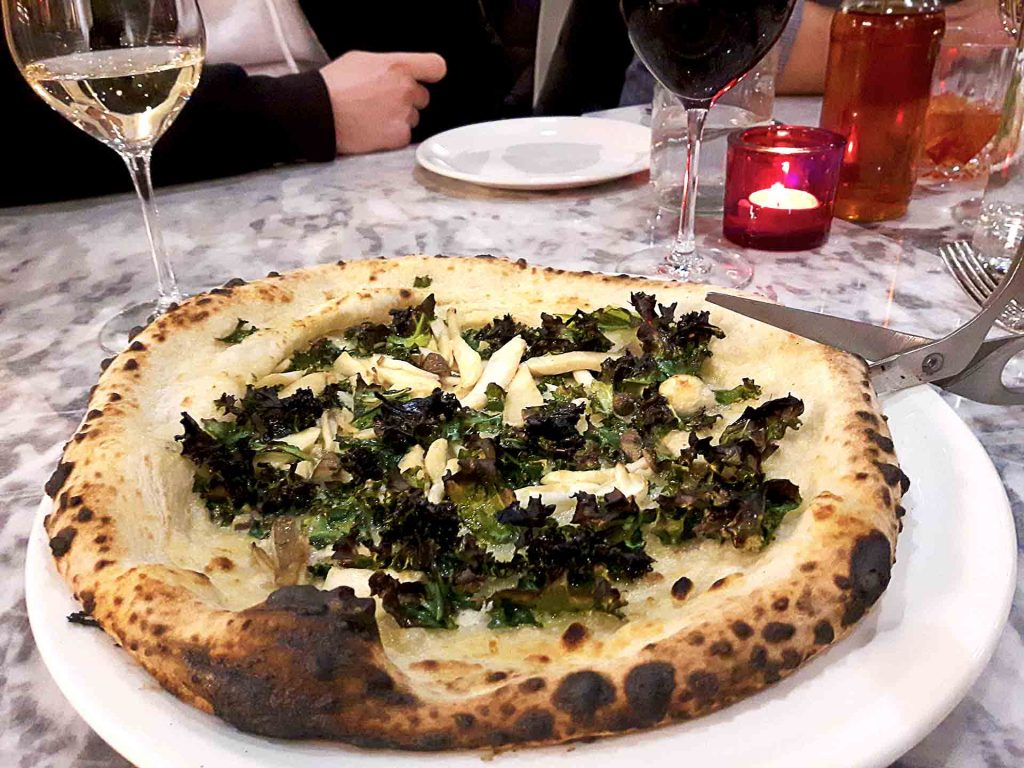 Translated, Cavolo Nero e Funghi means "black kale and mushroom." Besides the black kale and mixed mushrooms, a light layer of cream sauce dressed the pizza. Grana padano and marinated fior di latte were the final toppings.
With each bite, I savoured the crispy kale along with the rich cheese and the natural oils emanating from the mushrooms.
The featured roasted mushrooms were tender and juicy, providing a full-bodied, earthy flavour. The kale, a superfood with wholesome and bitter nutrition, blended well with the oily mushrooms. The cream sauce was smooth and savoury. Finally, the handcrafted thin crust showed all the lumps and bubbles from the hot fire. Bits of charred crust added a smoky element to the overall pizza.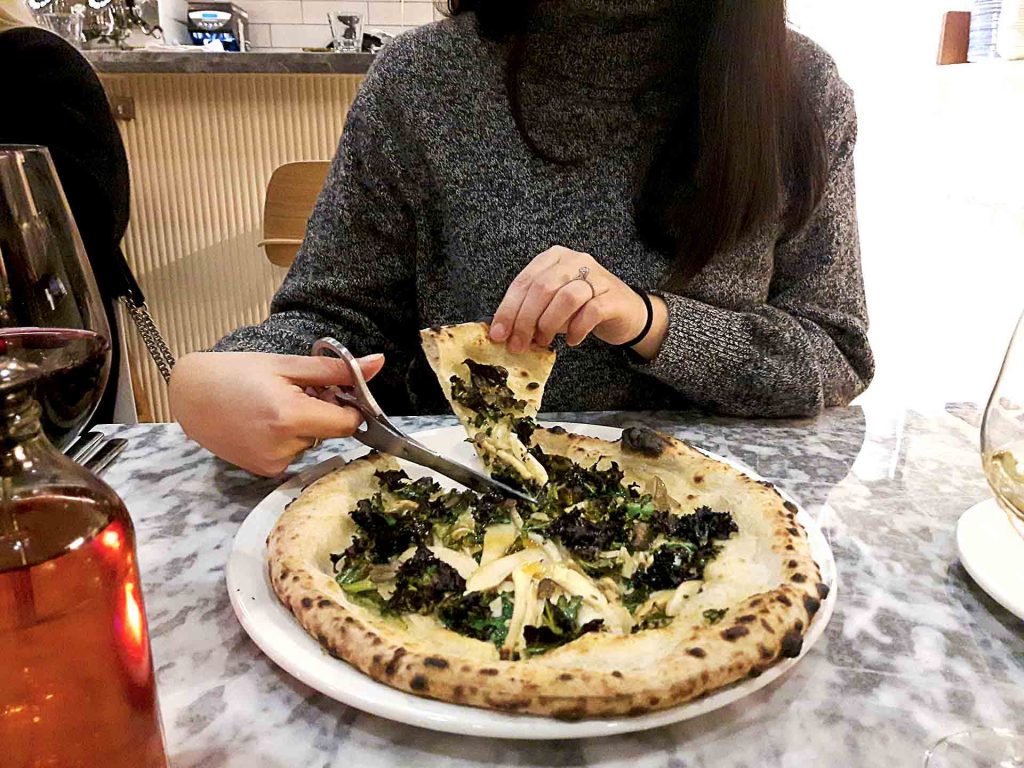 Perhaps what's most memorable about Nicli Antica Pizzeria is that they serve all their pizzas whole. You get a pair of scissors so you can cut your own pieces. As you slowly snip your way to the centre, you can feel just how tender the crust is. I wanted to make sure I experienced all the rich toppings from my funghi pizza with each bite. So, I folded over my thin slices and carefully trapped all the mushrooms, kale, and cheese in the crust. I ate my whole pizza this way, and when it was gone, I wished for more.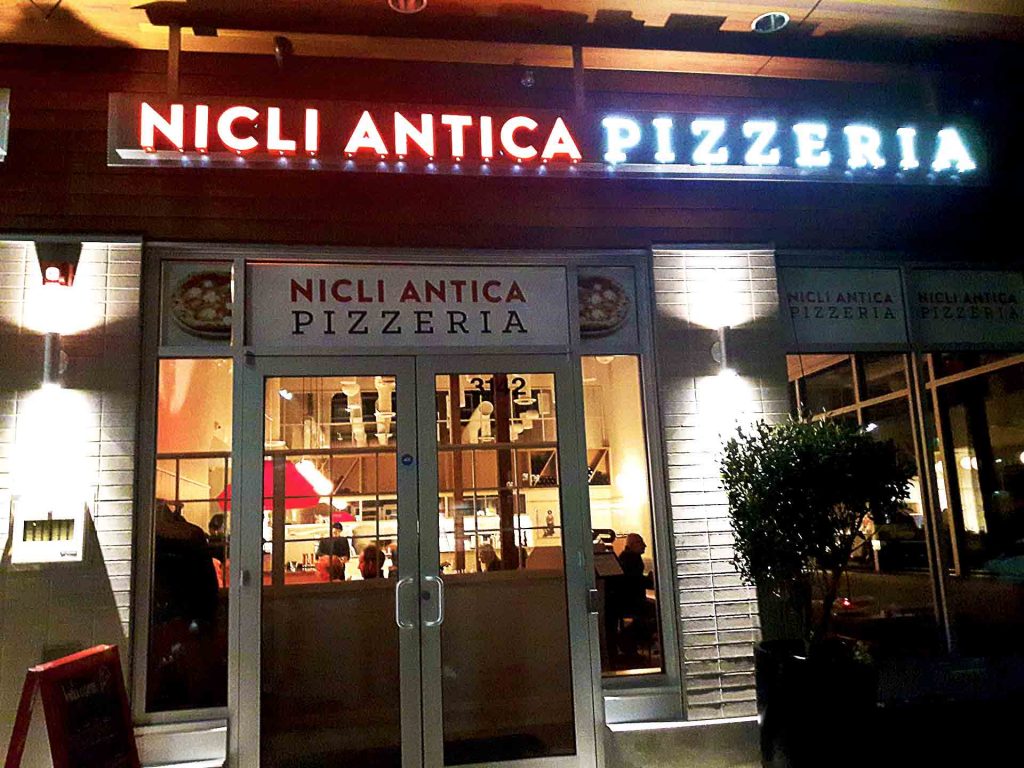 Restaurant: Nicli Antica Pizzeria Edgemont
Featured Dish Name: Cavolo Nero e Funghi
Dish Type: Pizza
Available For: All Day
Dish Price: $19.00
Flavour Profile: Savoury
Served: Hot
Portion Size: Large