The Fancy Chocolate Mandarin Waffle to Make You Feel Like Royalty
I've always been a chocolate lover. As such, I've wanted to visit Mink Chocolate Café for a long time to try their house-made chocolate. I've heard many great things about Mink's chocolate fondue, but was ecstatic to find out that they also serve breakfast.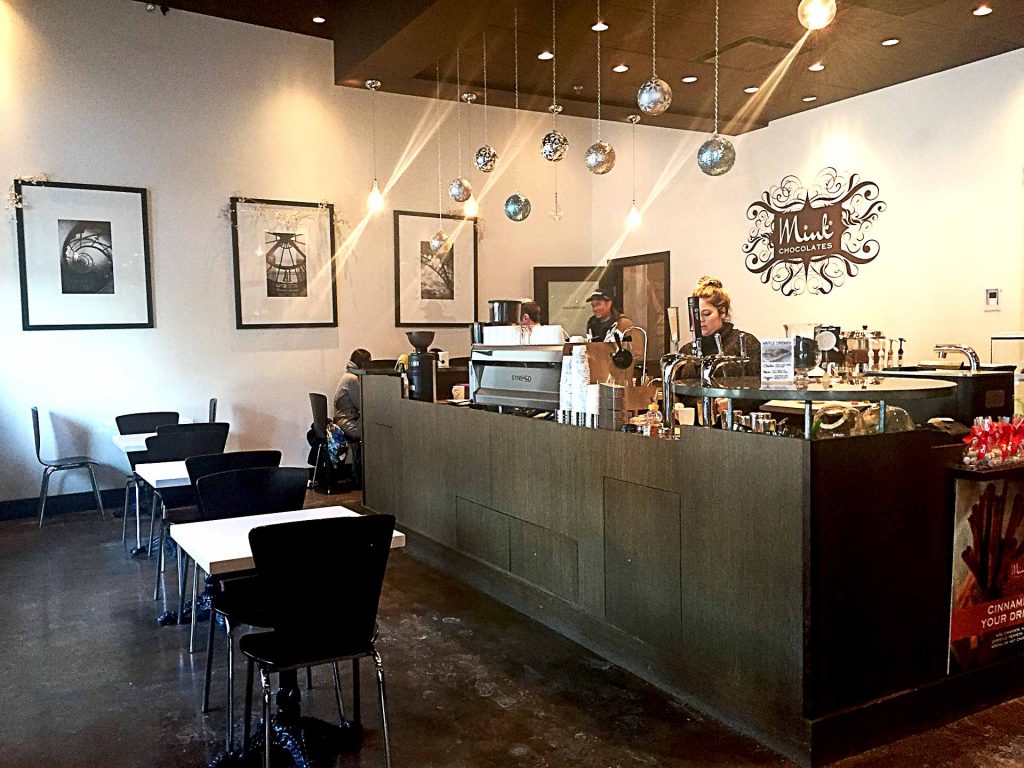 I ventured out to Mink Chocolate Café's South Surrey location on a brisk day with my mom and grandma. The café was spacious yet cozy, with a beautifully decorated interior. I went up to the counter and ordered the Tutti Frutti Seasonal waffle, which is an original waffle with seasonal fruit – mandarin oranges at the time. And with the chocolate mandarin waffle, I got a choice of milk chocolate or dark chocolate; I chose dark. I also ordered a dark hot chocolate with 70% cocoa content.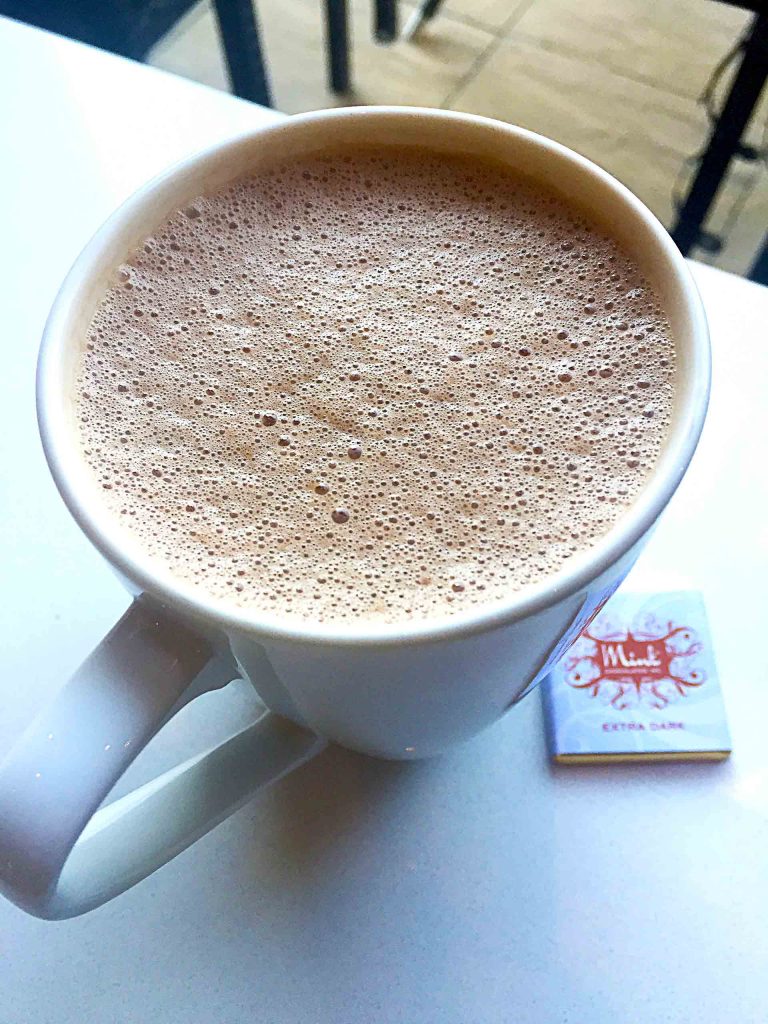 Once my hot chocolate was ready, I sat down at one of the cute black and white tables, and waited for my food. My insides warmed up as I sipped my velvety beverage. Our window seat gave us a lovely view of the outdoor mall waking up for a day of shoppers. The chocolate mandarin waffle was ready surprisingly quickly and arrived on a silver platter. The presentation was beautiful and felt luxurious for the price. I didn't want to eat it because it looked so pretty! But, I was starving, and it looked delicious, so I dug in.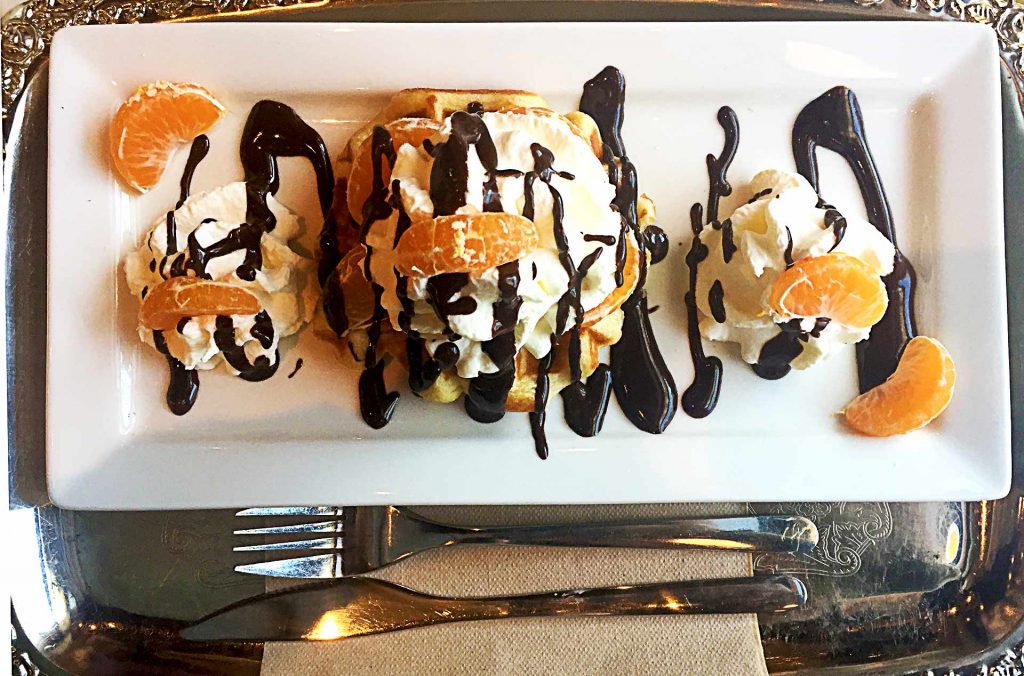 The waffle itself was crisp on the outside, but sweet and chewy on the inside. It would have been a treat even on its own.
Topped with fluffy whipped cream, decadent dark chocolate, and juicy mandarin slices, the chocolate mandarin waffle reminded me of one of my favourite treats – a Terry's Chocolate Orange.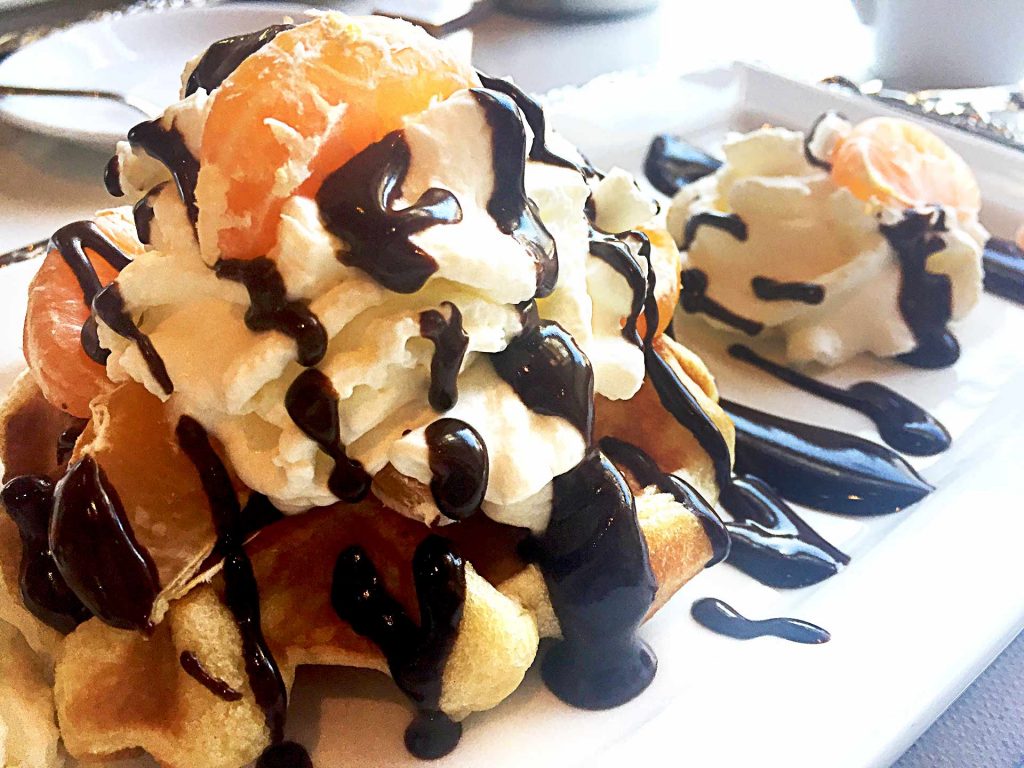 The chocolate was rich and flavourful, perfectly balanced, not too bitter and not too sweet. The mandarin slices were beautifully ripe, bursting with saccharine flavour as I bit into them. The whipped cream was an idyllic ending to this dreamy dish, adding an airy softness to this party of textures.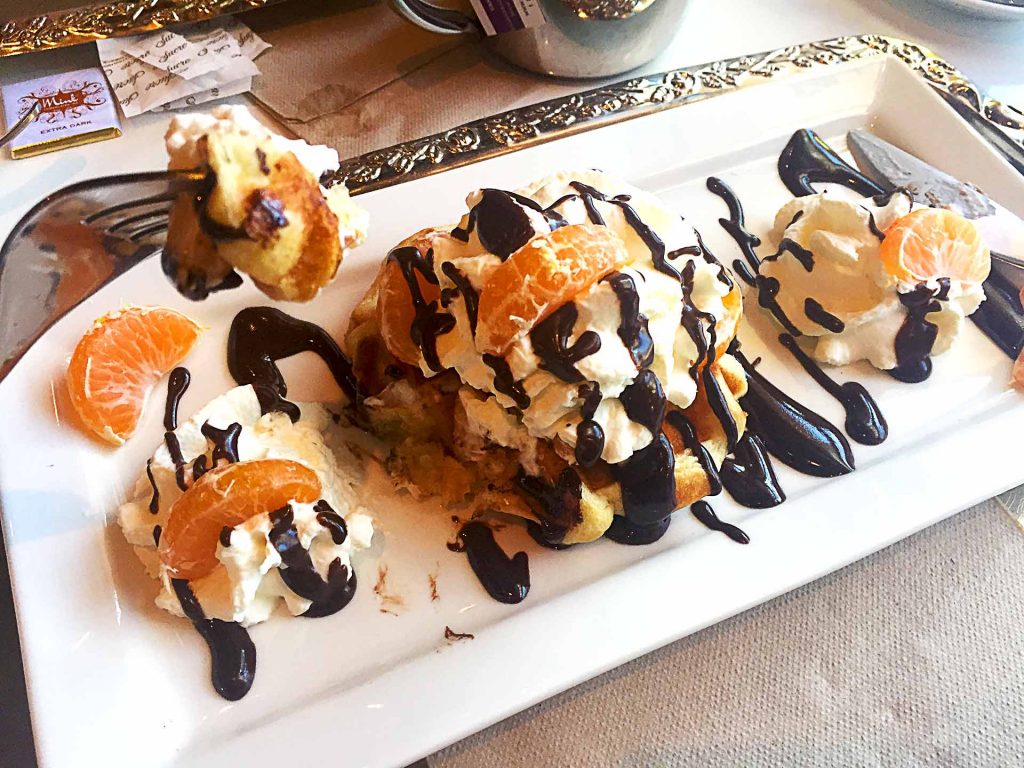 The one downfall of this near-perfect dish was its size. It was quite a small serving, with only one small waffle. Though I felt satisfied after eating it, I would've easily been able to eat another waffle. Luckily, Mink Chocolate Café does provide the option of ordering waffles individually, so you could add a plain one to your meal if you were still hungry.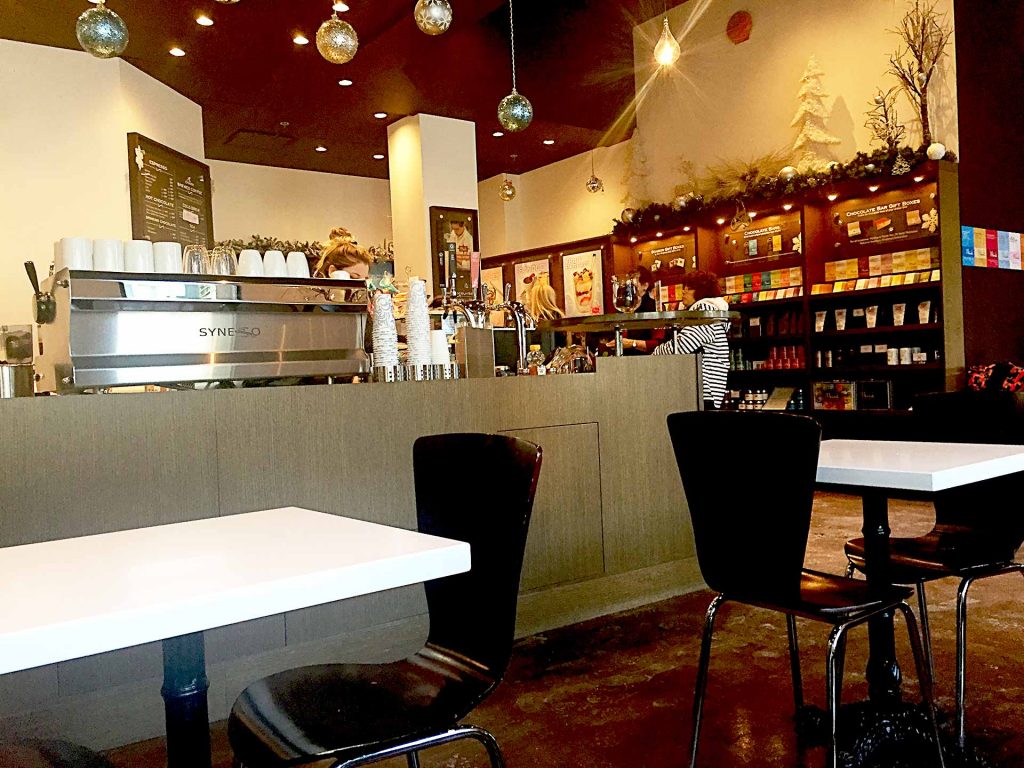 Overall, my experience at Mink Chocolate Café was incredible. The price was very reasonable, the food quality was top notch, the décor was beautiful, and the service was prompt. I highly recommend the Tutti Frutti Seasonal waffle for anyone looking to satisfy their sweet tooth with a unique breakfast dish.
Restaurant: Mink Chocolate Café
Featured Dish Name: Tutti Frutti Seasonal Waffle
Dish Type: Sweet Pancake/Waffle/Crepe
Available For: All Day
Dish Price: $6.50
Flavour Profile: Sweet
Served: Hot
Portion Size: Small