A Pineapple Sundae For a '50s Throwback
I walked into Glenburn Soda Fountain & Confectionery with my hips a swingin', my bell-bottoms gliding across what looked like an old-fashioned Hollywood diner.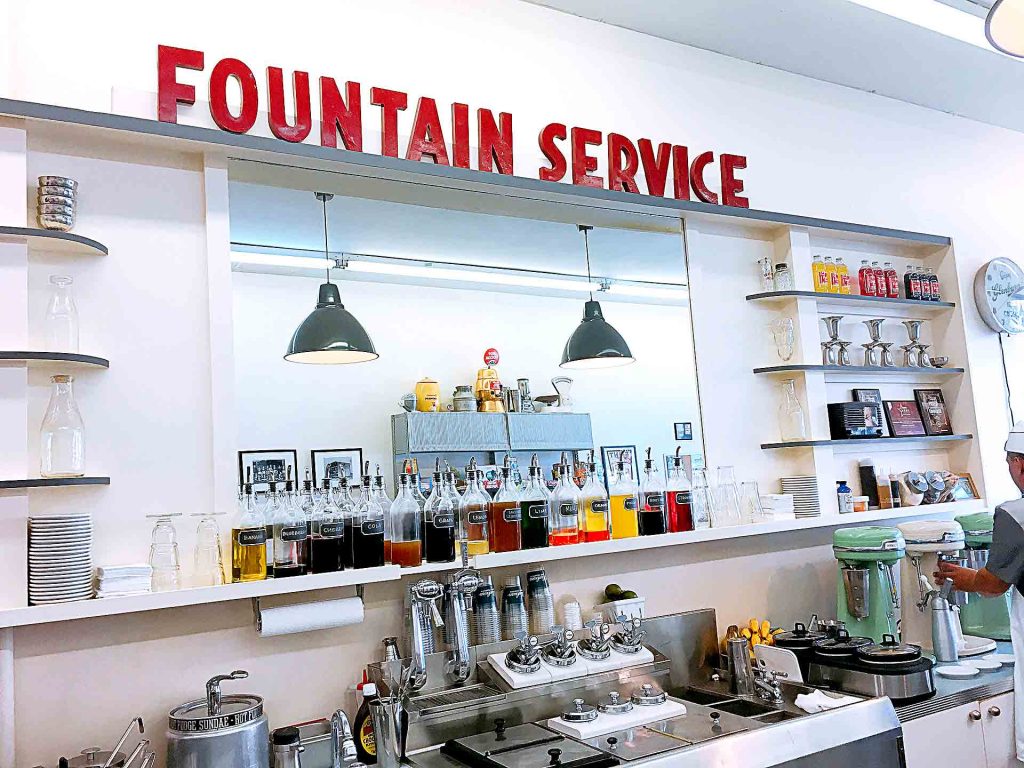 I snapped along to the Beach Boys playing overhead, then dropped my sunglasses, raised my eyebrow, and coolly said, "One Pineapple Sundae, baby."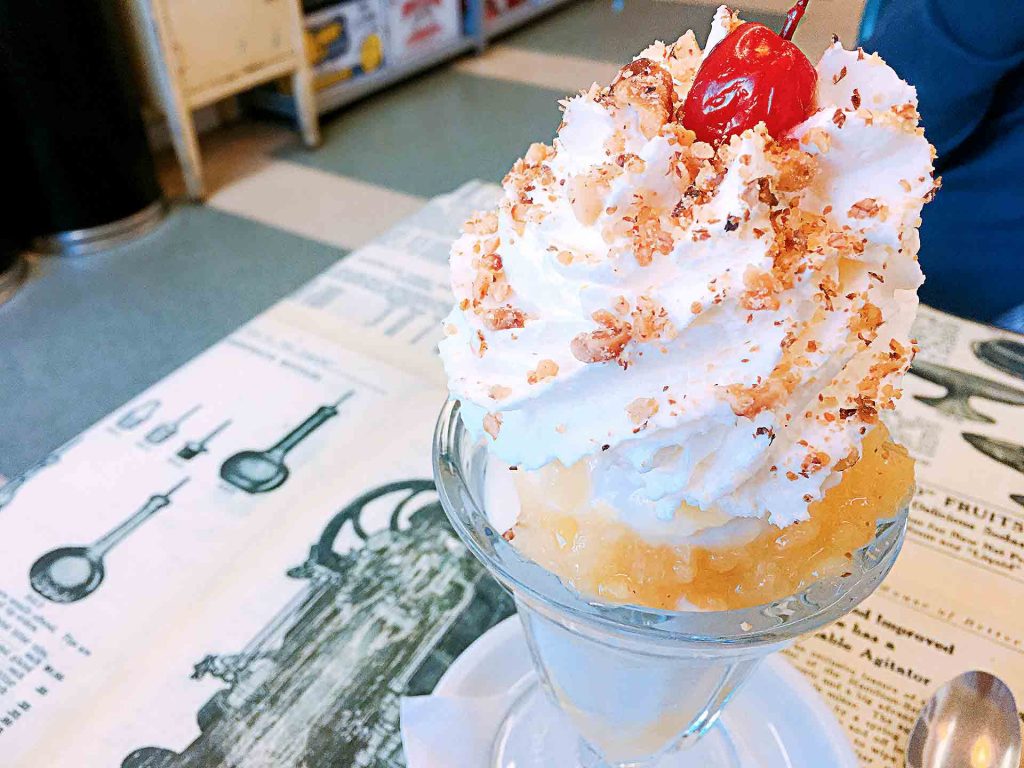 The Pineapple Sundae was beautiful and ginormous. Ice cream, topped with pineapple chunks, finished off with a perfect swirl of whipped cream. Sprinkled with chopped walnuts and a cherry on top, it was the dictionary description of a classic sundae. The ice cream, sourced locally from Abbotsford's Birchwood Dairy, was refreshingly cold, sweet from vanilla, and incredibly creamy. Its subtle taste let the pineapple complement rather than overpower the sundae.
Tart, tangy, and acidic, the pineapple really gave a spark to the otherwise subdued iced treat. Moreover, the whipped cream gave the sundae an added sweetness to balance the flavours out. Finally, the walnuts were like the sprinkles on a cake. Their nice crunchy texture added complexity and bitterness to the sugary, smooth-textured sundae.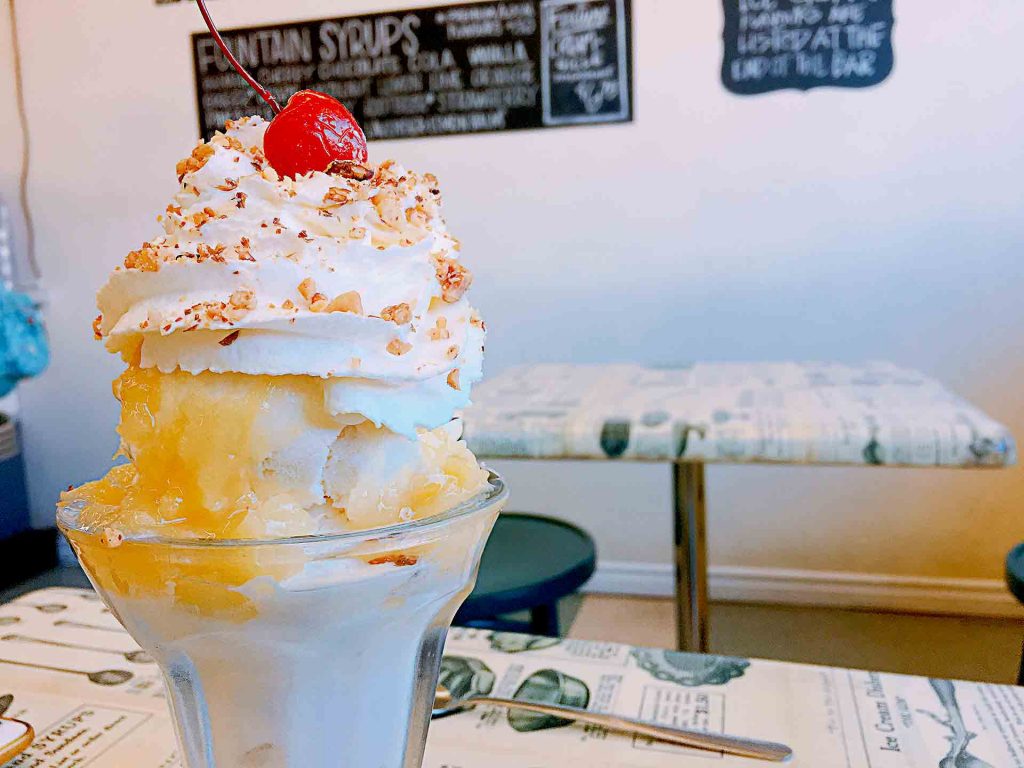 Glenburn Soda Fountain was packed with shelves of sundae syrups, striped paper straws, and candy you'd see at baseball game concession stands. The classic retro colours and theme made me feel like I was transported back in time — just as the owners intended. Come here and you'll experience a simpler time when handcrafted desserts like sundaes and sodas were a real treat.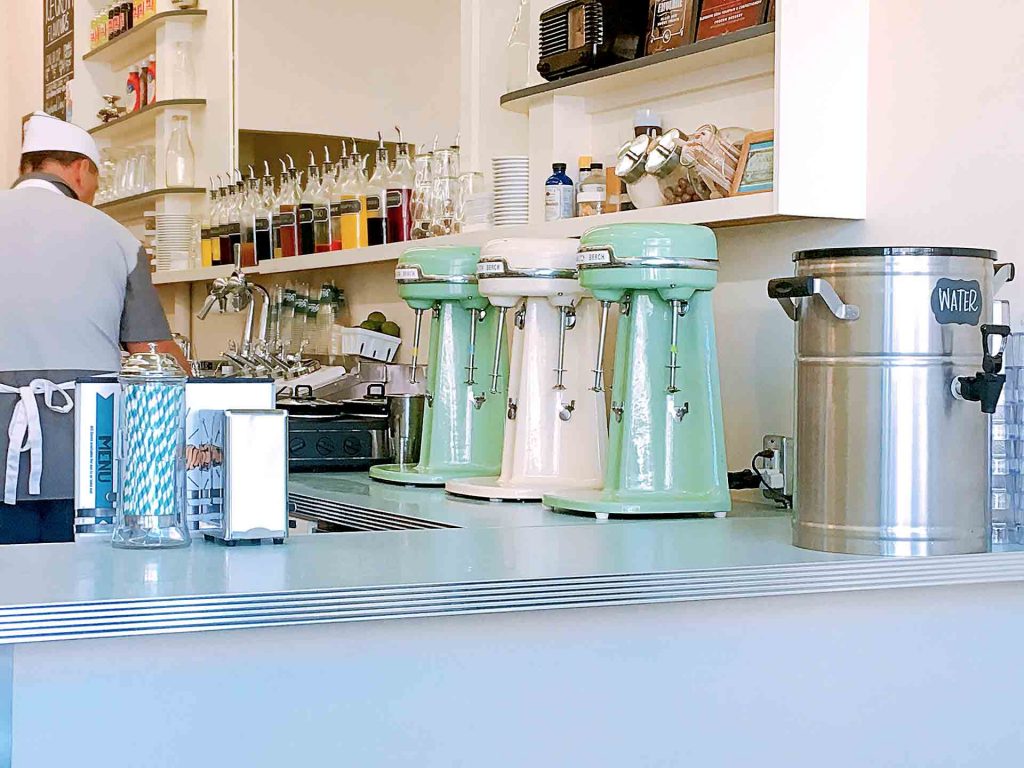 Besides the decor, what I loved about Glenburn was the options they had. From classics like milkshakes and egg creams to creative options like specialty sundaes and add-ons, Glenburn has something for everyone.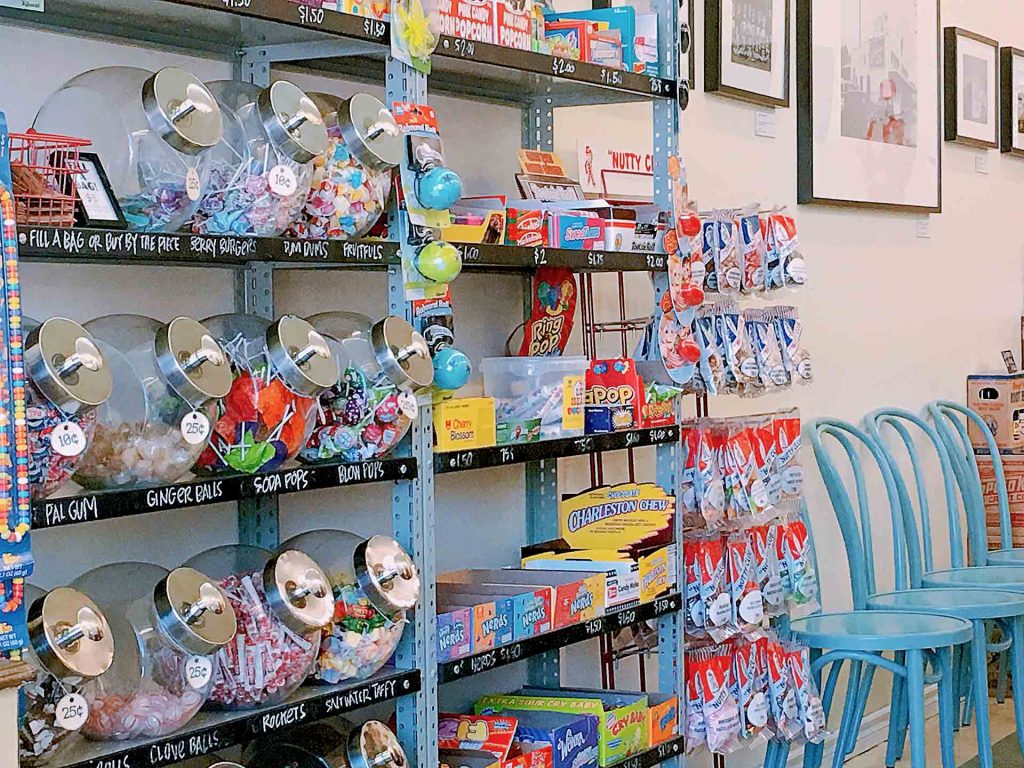 The atmosphere felt sophisticated, drawing a diverse crowd ranging from teenagers to old-timers. Never too crowded, but never empty. I swear, every time a group left, a new one came in seconds later.
Simple, chilly, and delightful, Glenburn's Pineapple Sundae is a great option when you're craving something satisfying but light! This sundae may look small, but my friend and I were more than full. Move aside Rocky Road, Glenburn's Pineapple Sundae is racing in.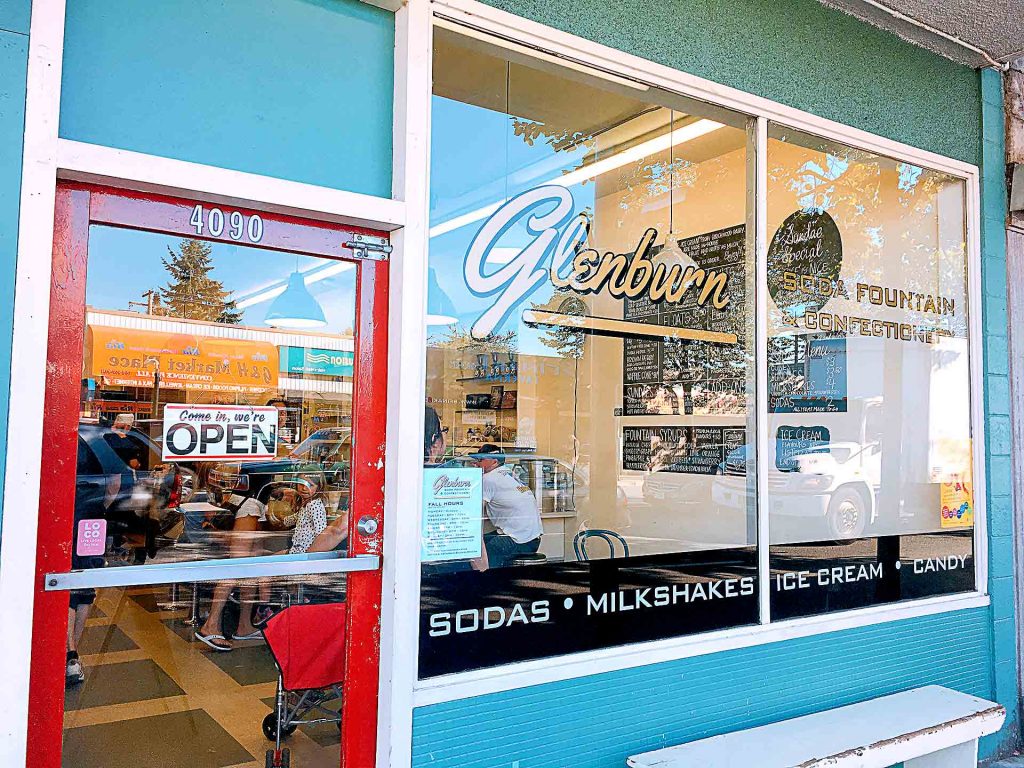 Restaurant: Glenburn Soda Fountain & Confectionery
Featured Dish Name: Pineapple Sundae
Dish Type: Ice Cream/Frozen Treat
Available For: All Day
Dish Price: $7.00
Flavour Profile: Sweet
Served: Cold
Portion Size: Large