Top 7 Tips For Staying Healthy When Eating Out
Healthy Eats In Vancouver
Eating out doesn't mean your diet has to go downhill. With mindful choices, you can devour delicious restaurant eats while maintaining a healthy lifestyle. Here are my top 7 tips on how to stay healthy when eating out.
Skip the (Sinful) Sauces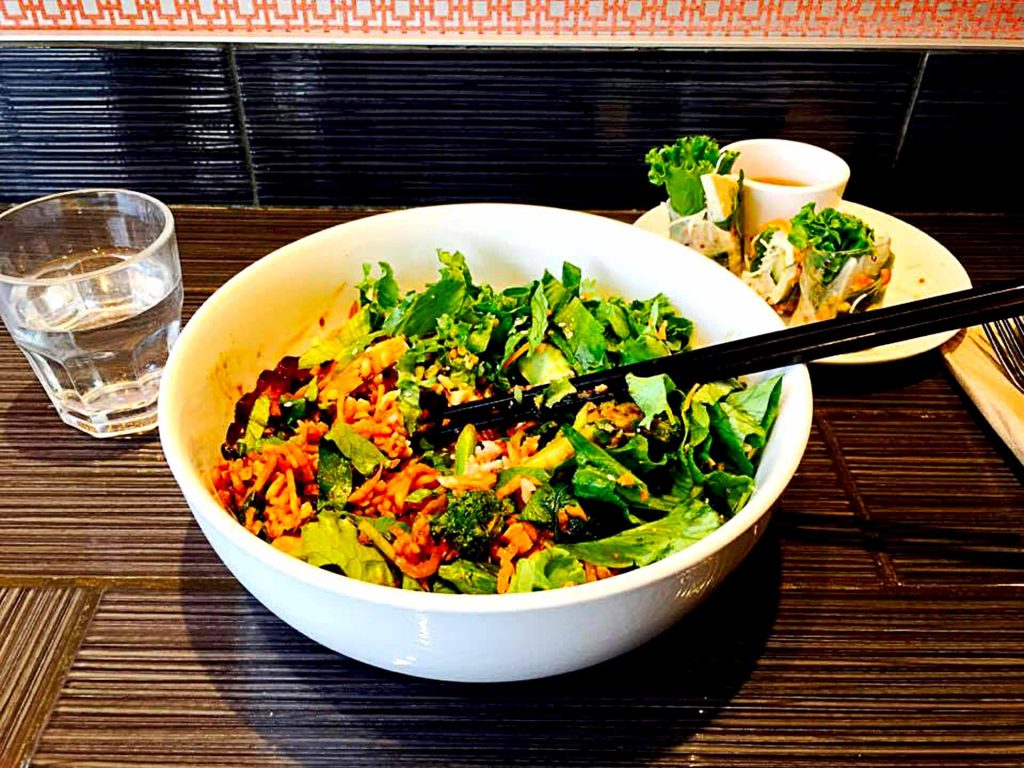 Sure, a salad may be healthy. But when it's dripping in dressing, its calorie count skyrockets. If you can't bear the idea of a dry, dressing-less salad, opt for healthier alternatives. For instance, the Midnight Swim Bowl from Chau Veggie Express is a hearty rice bowl topped with kale, lettuce, and other greens for a salad-like feel. Instead of a fat-filled dressing, this bowl features a spicy peanut garlic soy mushroom sauce that adds a punch without the high calories. When choosing salad dressings, go for lighter, vinegar-based options over creamy ones.
Go Bun-less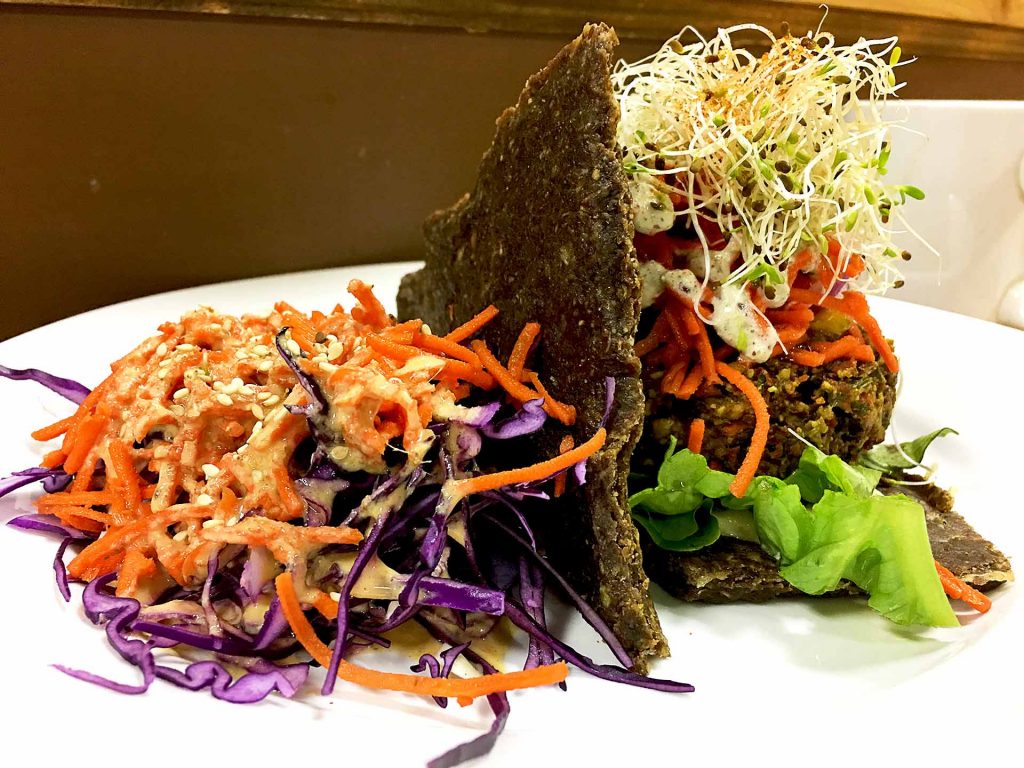 If you're craving a burger, skip the bun to save on some calories. Or, better yet, skip the meat altogether and try a vegan burger. Eternal Abundance All Organic Grocer and Vegan Cafe on the Drive serves a raw Curry Burger that's not only jam-packed with nutrients, but surprisingly flavourful too. An almond-sunflower curry burger patty and to-die-for raisin chutney sit between your choice of collard leaves or onion "bread." Both are healthy, low-carb options, but the onion bread is denser and more filling thanks to its sunflower seeds, flax seeds, and onion.
Stick To Smart Smoothie Choices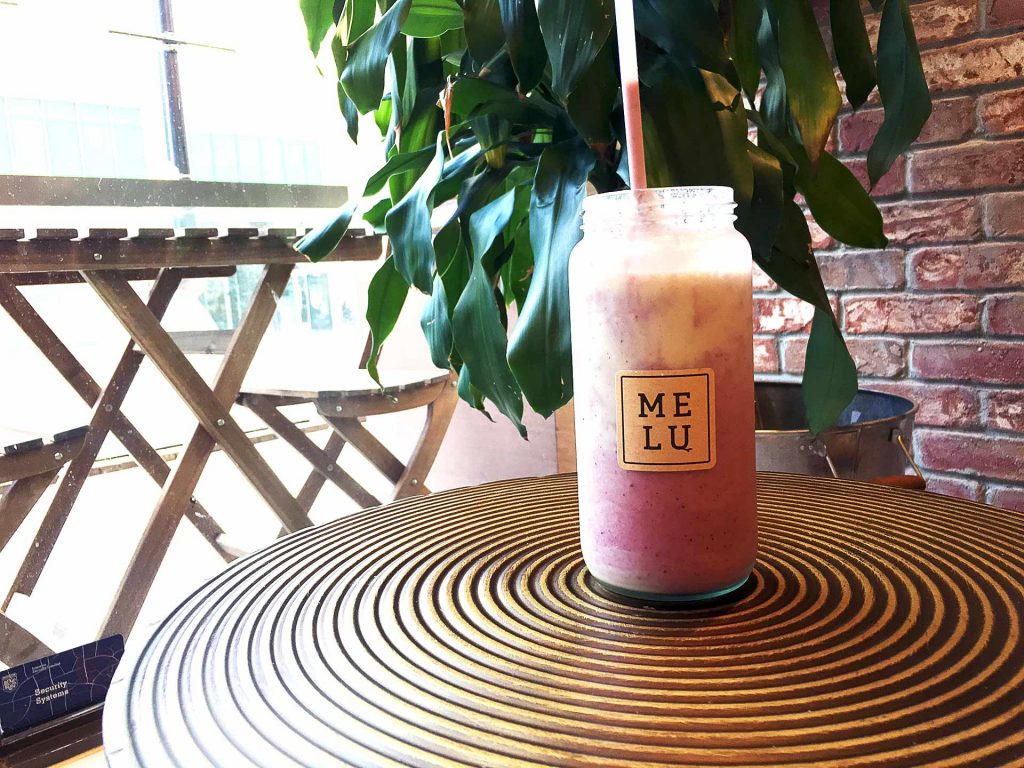 Not all smoothies are created equal. In fact, many smoothie chains dilute their drinks with sugary juices. But hidden gems like MELU Juice & Health Bar know how to make a truly nutritious smoothie. Their Berry Colada smoothie is a double-layer concoction bursting with goodness – pineapple, banana, house-made cashew mylk, dates, raspberry, blueberry, and blackberry. Bananas and dates are energy-boosting ingredients that naturally sweeten the smoothie, while the berries are a source of antioxidants. MELU also offers add-on options like protein, activated charcoal, and TruMarine collagen for extra nourishment.
Break Your Brunch Habits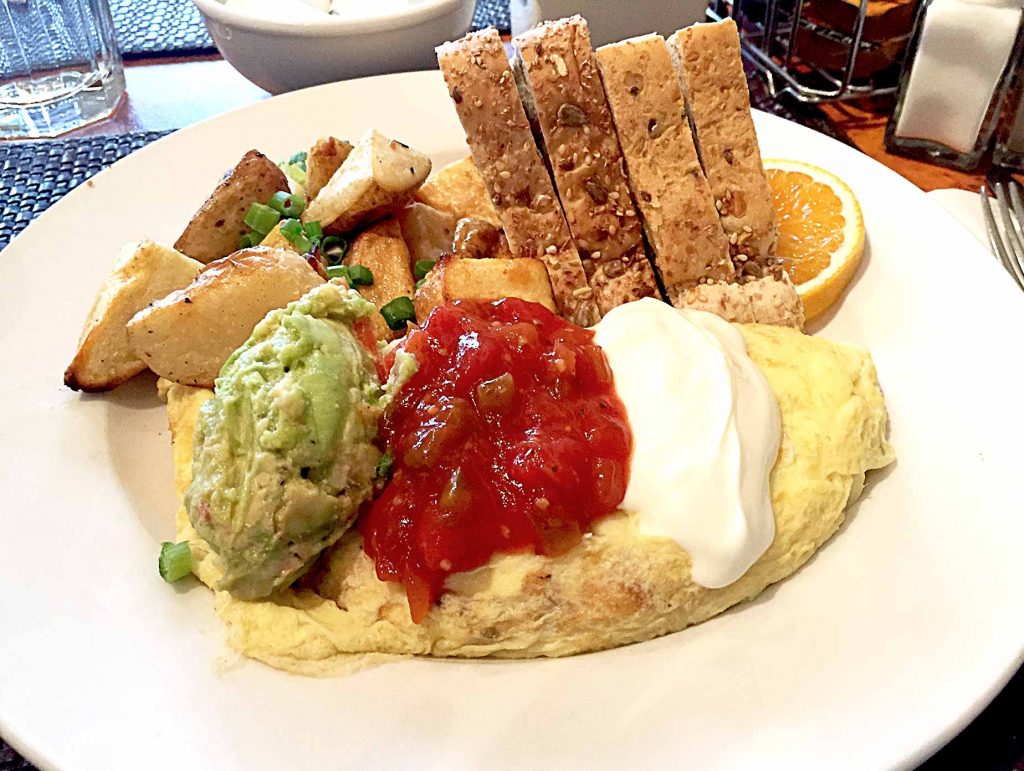 If you're like me, you often crave something sweet in the morning as a pick-me-up. But, sugary breakfasts like waffles and pancakes can make your blood sugars spike and then crash before lunch rolls around. Next time, opt for a healthier breakfast that includes eggs – an excellent source of protein and vitamin D. The Mexican Omelet from Cindy's in West Vancouver features peppers, tomatoes, green onions, and cheddar. Salsa, guacamole, and sour cream top off this hearty breakfast omelet, but you can ditch the sour cream if you're being extra healthy.
Eat Like Our Ancestors Did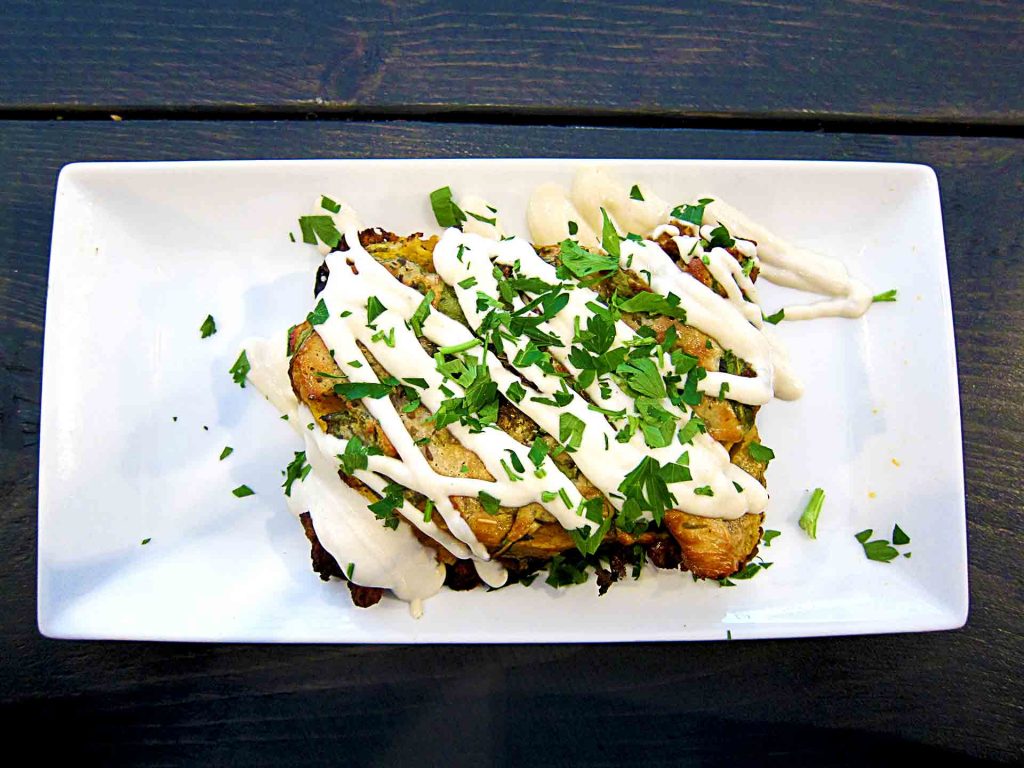 Way back in the Stone Age, our cavemen ancestors didn't eat things like bread, pasta, and sugary desserts – because they didn't exist. And we can learn a few things from them. Paleo, or the concept of eating like cavemen, focuses on clean eating without processed foods. And there's one place in Downtown Vancouver dedicated to this way of eating: Festal Paleo Café. Try their Butternut Lasagna for a paleo take on the classic Italian dish. Instead of carb-filled lasagna noodles, this healthy dish uses a base of butternut squash, which is packed with vitamins and antioxidants.
Say Hello to Sushi 2.0
Sushi can be a healthy option for a meal out if you make the right choices. One place that does sushi healthy and right is Carp. Owned by a young Japanese couple, this tiny hidden gem in Mount Pleasant serves authentic sushi and Japanese fare – one of my favourites being their Mount Pleasant Combo. Perfect for one, this hearty but healthy combo comes with three pieces of fresh nigiri, four pieces of California roll, a mini Japanese curry, and miso soup. Unlike other places, Carp uses Ocean Wise seafood and doesn't overload their rolls with rice. They've even introduced sushi quinoa – a healthier alternative to rice.
Make Moderation A Mission
Eating healthy doesn't mean you have to say goodbye to all your favourite foods. If you're craving some tiramisu after dinner or a basket of calamari mid-day, don't deny yourself of this enjoyment. Rather, enjoy these luxuries in moderation. Share your food with a friend, and remember to eat slowly and mindfully so you can savour every single bite.
The next time you're eating out, take some time to weigh your menu options and consider healthy alternatives. With these tips in mind, you should have little trouble staying healthy while eating out.