The Butternut Lasagna That Will Make You Want To Go Paleo
The Paleo Diet comes from the idea that we should eat what our Stone Age ancestors ate. It focuses on meat, eggs, veggies, and healthy fats, while limiting sugar and processed carbohydrates. This way of eating has always appealed to me, so I was happy when I spotted Festal Paleo Cafe. Festal began as a meal prep service catering to the CrossFit community, and have since opened their first cafe to serve health-conscious downtown diners. Here, I tried their Butternut Lasagna and it didn't disappoint.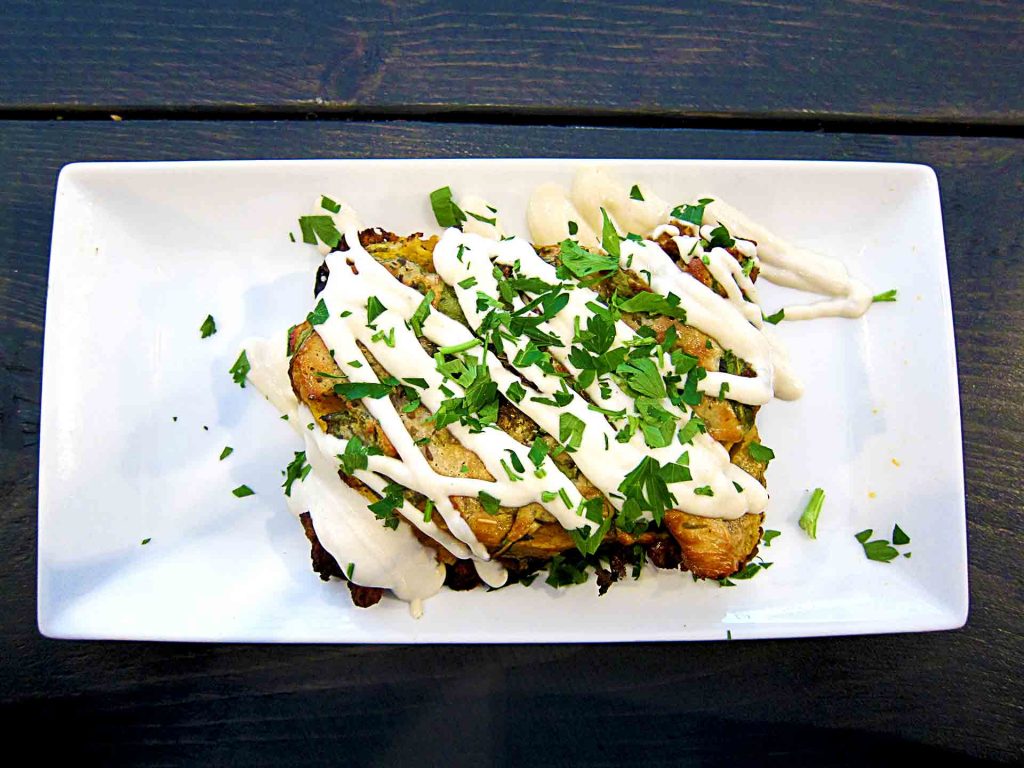 A generous slab of lasagna sat on a white rectangular plate. Instead of lasagna noodles, baked squash slices formed the foundation amongst coconut tomato sauce, ground beef, spinach, and crumbly chunks of cashew cheese. A drizzle of chipotle mayo and sprinkles of fresh diced parsley finished off this eye-catching dish.
The aroma of Italian herbs, savoury meat, and sweet, acidic tomato sauce made my mouth water.
The nutty squash pieces held the meat, spinach, and sauce together as I dug in with my fork. The grass-fed beef was rich, meaty, and well-seasoned with thyme. The savoury meat blended perfectly with the spicy, tangy coconut milk tomato sauce.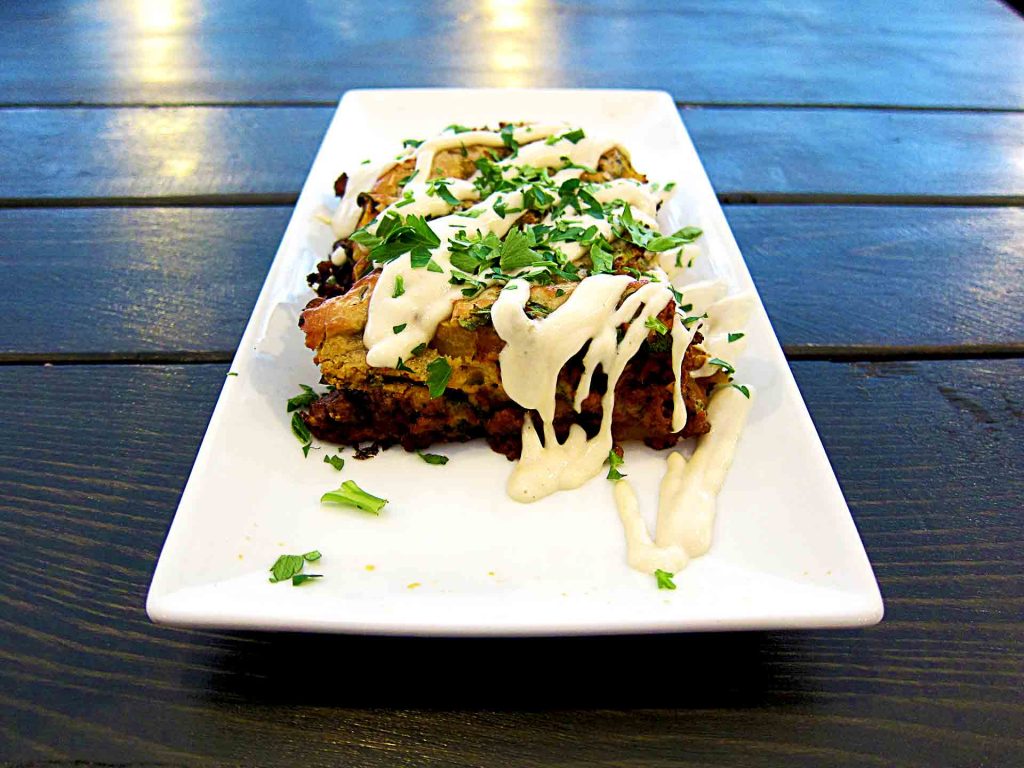 While I couldn't taste much of the coconut as I ate, the flavour emerged later, lingering on my tongue with a spicy tingle from the sauce. Spinach leaves brought an earthy vegetal note that nicely countered the acidity of the tomatoes. The toppings were well-chosen. The creamy, smoky chipotle mayo and fresh, green parsley gave a bold finish to the baked dish. Packed with fresh ingredients, this Butternut Lasagna was filling and satisfying.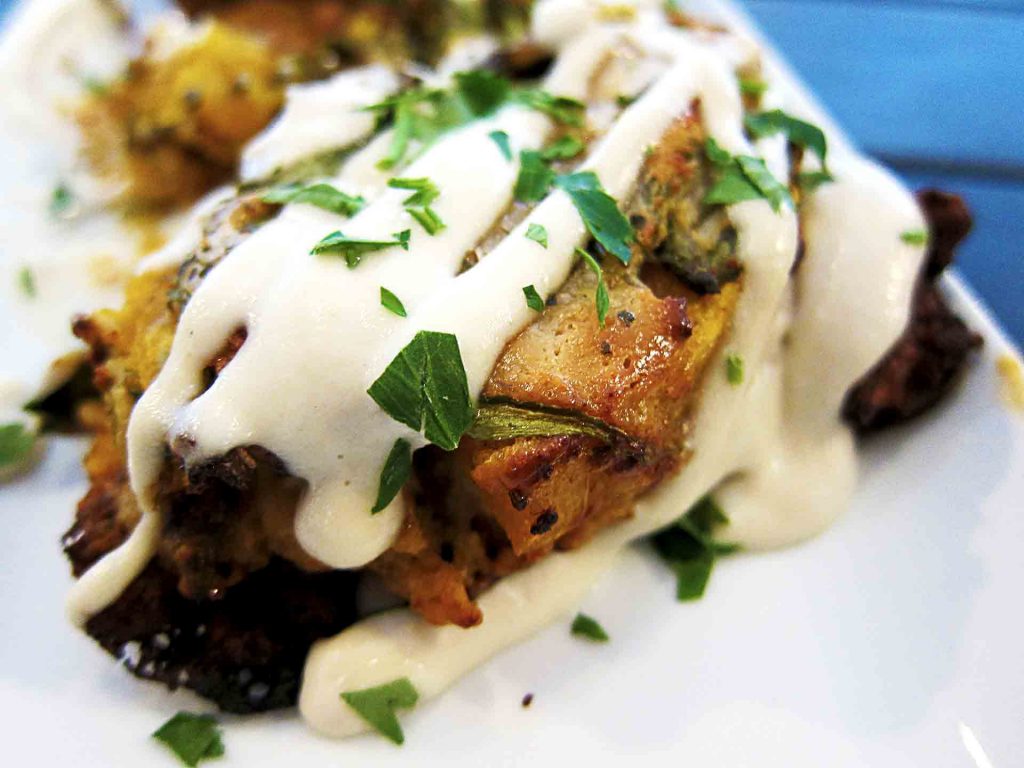 Festal is hidden behind the Canada Line station on Granville Street. The cafe was quiet when I visited on a rainy Saturday morning. By noon, it was bustling with the lunch rush.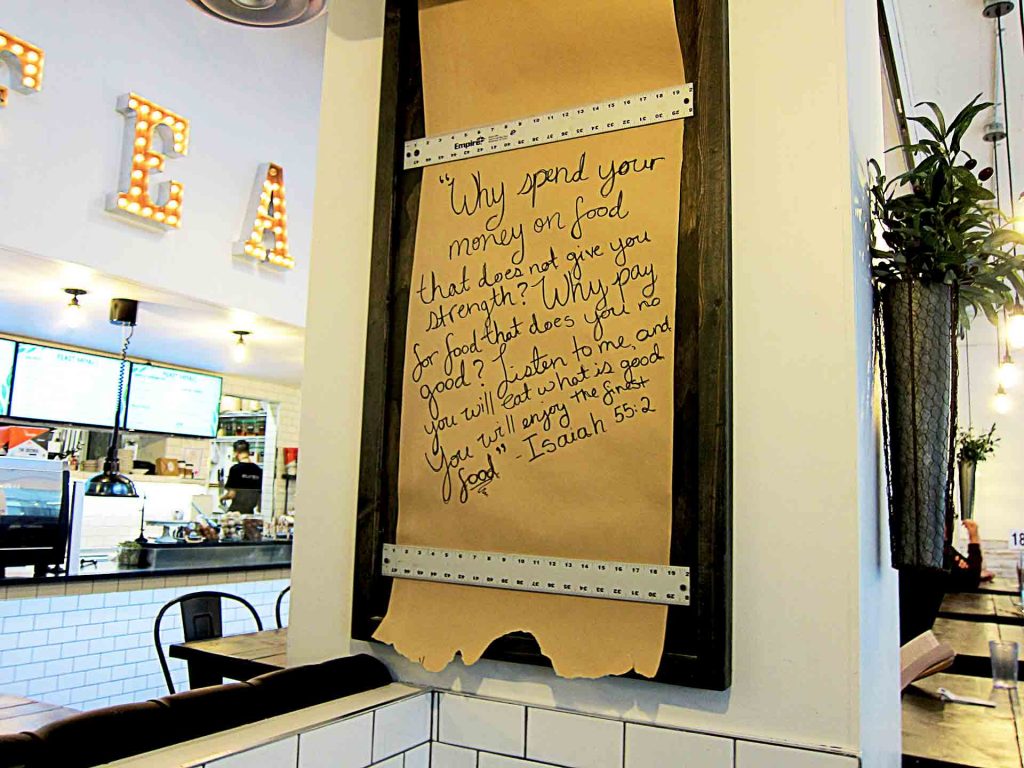 The modern rustic style, warm lighting, comfy booths, and friendly staff made me feel right at home. Even if you don't follow the Paleo Diet, bring a group of friends to try this unique take on lasagna.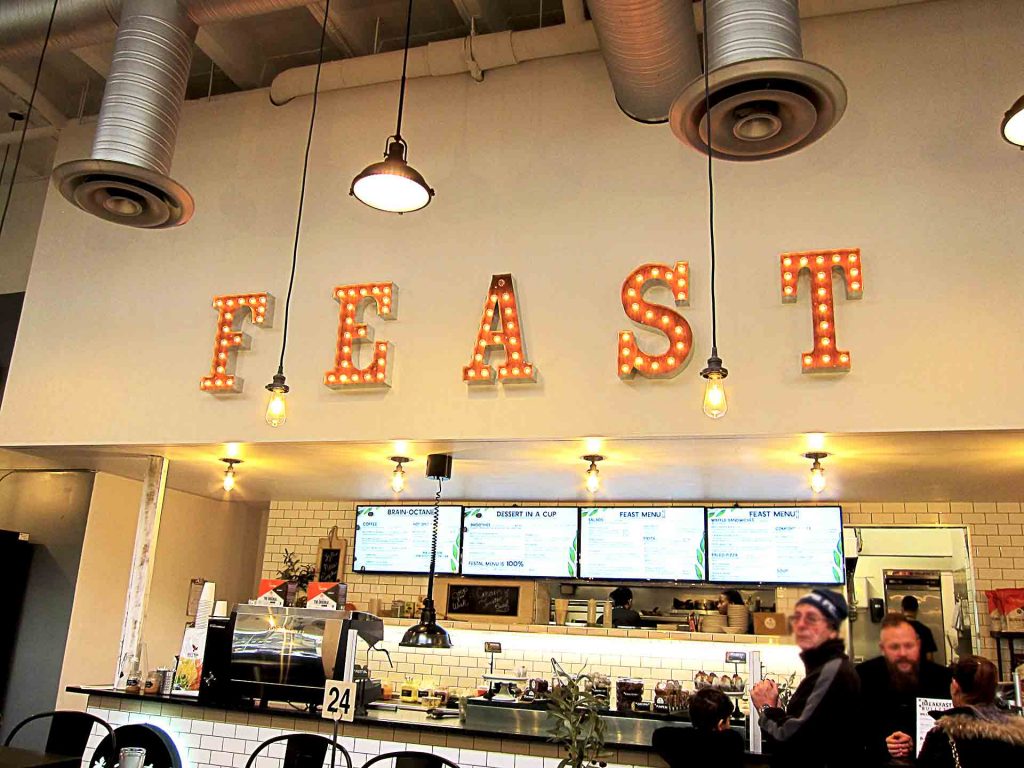 Restaurant: Festal Paleo Cafe
Featured Dish Name: Butternut Lasagna
Dish Type: Pasta/Risotto
Available For: Lunch
Dish Price: $14.95
Flavour Profile: Savoury
Served: Hot
Portion Size: Large