The Tiramisu That Whisks You To Italy
Tiramisu. The name of the popular Italian dessert translates to "a pick me up." Indeed, the cake often contains espresso and cocoa, which would make any caffeine lover's heart sing. So it was fitting that I found the rich dessert at Coffee Monster.
As a commuter, I often find cafes outside downtown Vancouver underwhelming. However, Coffee Monster in Surrey was a pleasant surprise. The interior was trendy and the ambience was hip – exposed brick, lights, and a bustling crowd. And the minimalism accentuated the expansive space, great since the cafe filled up quickly when it got dark.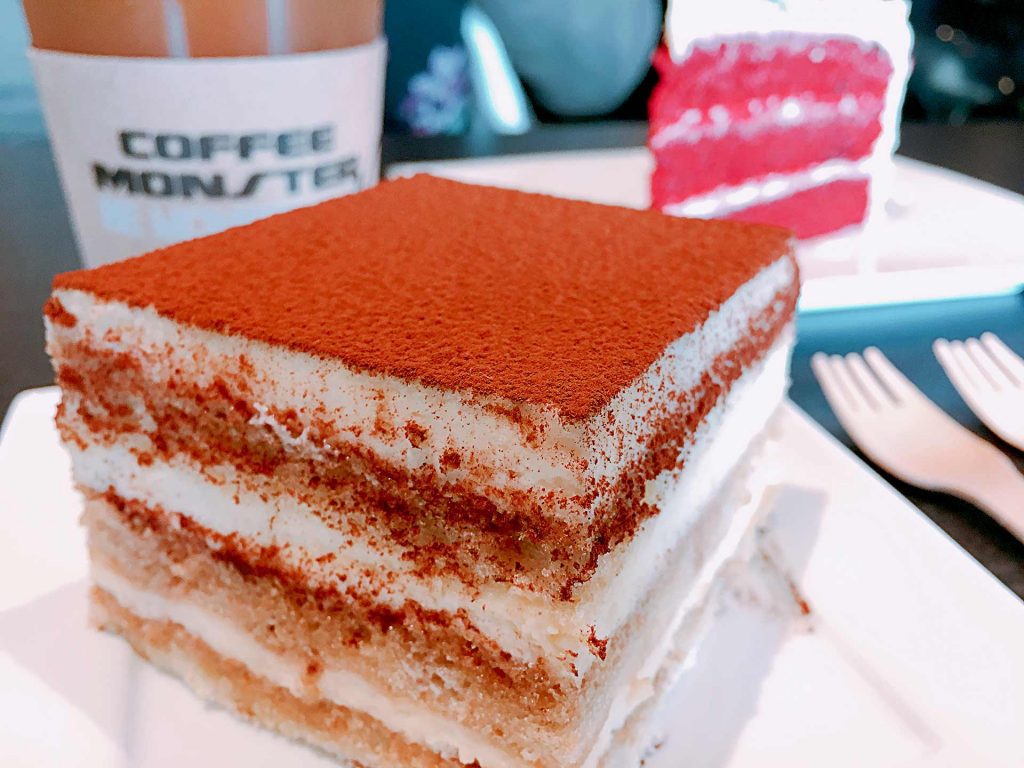 The eager baristas behind the counter recommended their tiramisu, a bestseller. But I was hesitant. I'd just finished a month-long trip in Europe, Italy included. My tiramisu taste buds were in fantastic shape, so would Coffee Monster exceed my expectations?
The tiramisu was airy, modest, and perfectly dusted with the right amount of cocoa powder. Well-structured and sturdy, Coffee Monster's tiramisu differed starkly from the shapeless tiramisus in Italy.
As I sunk my fork in, the cake gave way without losing its form. And the first bite melted in my mouth. To my satisfaction, Coffee Monster's tiramisu featured an authentic espresso taste. And the dark rich flavour of espresso contrasted well with the sweetness of the cocoa.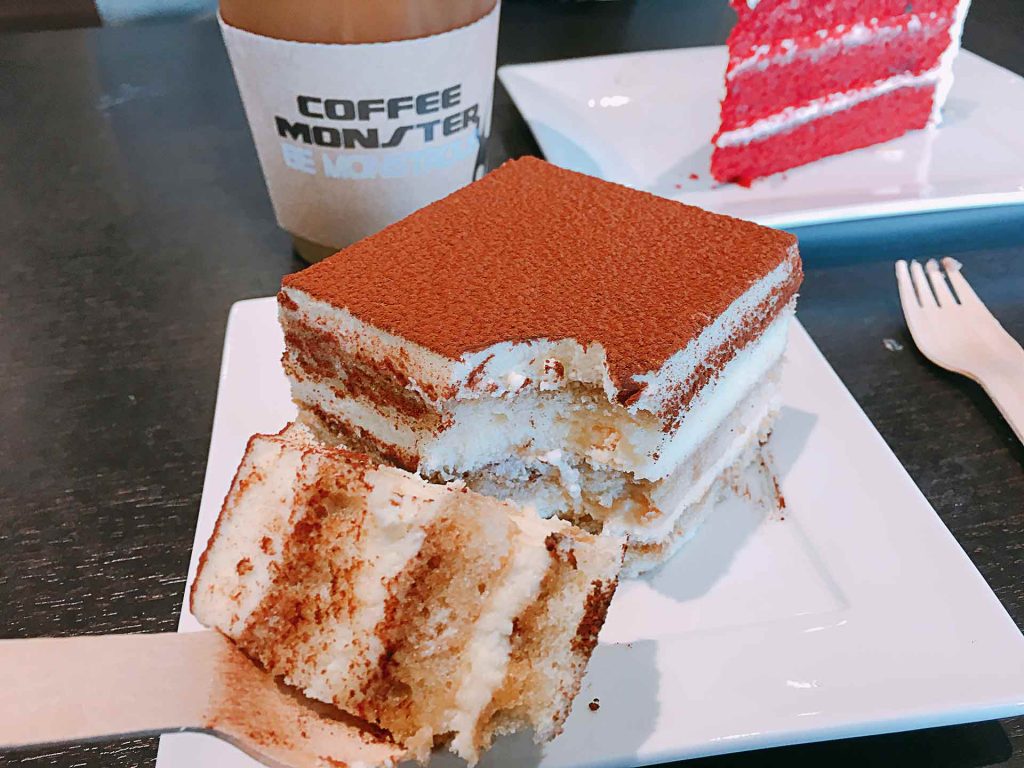 The cake was incredibly moist and on par with the ones in Italy. While moist might be one of the most hated words in the English language, a moist cake is effective in blending multiple flavours. The velvety sweet cream in the tiramisu transitioned well into the honeyed sponge and back again. A strong taste of coffee liqueur took me by surprise. But, the amused barista informed me it was, in fact, alcohol-free. No matter. In minutes, the tiramisu was gone without a crumb and I felt comfortably full from this small-sized cake.
If you can't make it to Italy, let Coffee Monster take you on a decadent heavenly dream that's just as close.
Restaurant: Coffee Monster
Featured Dish Name: Tiramisu
Dish Type: Cake
Available For: All Day
Dish Price: $7.00
Flavour Profile: Sweet
Served: Cold
Portion Size: Small