Try This Exotic Alternative to Fish and Chips in Steveston
Tucked away along the Fraser River is one of Steveston's newer restaurants, Ember Indian Kitchen. Serving up South Asian flavours, Ember Indian Kitchen focuses on Indian and African fusion cuisine. The owners are originally from Uganda and have brought a taste of home to their restaurant, working with flames to ensure flavourful dishes. One such dish is the delectable cod Fish Pakora.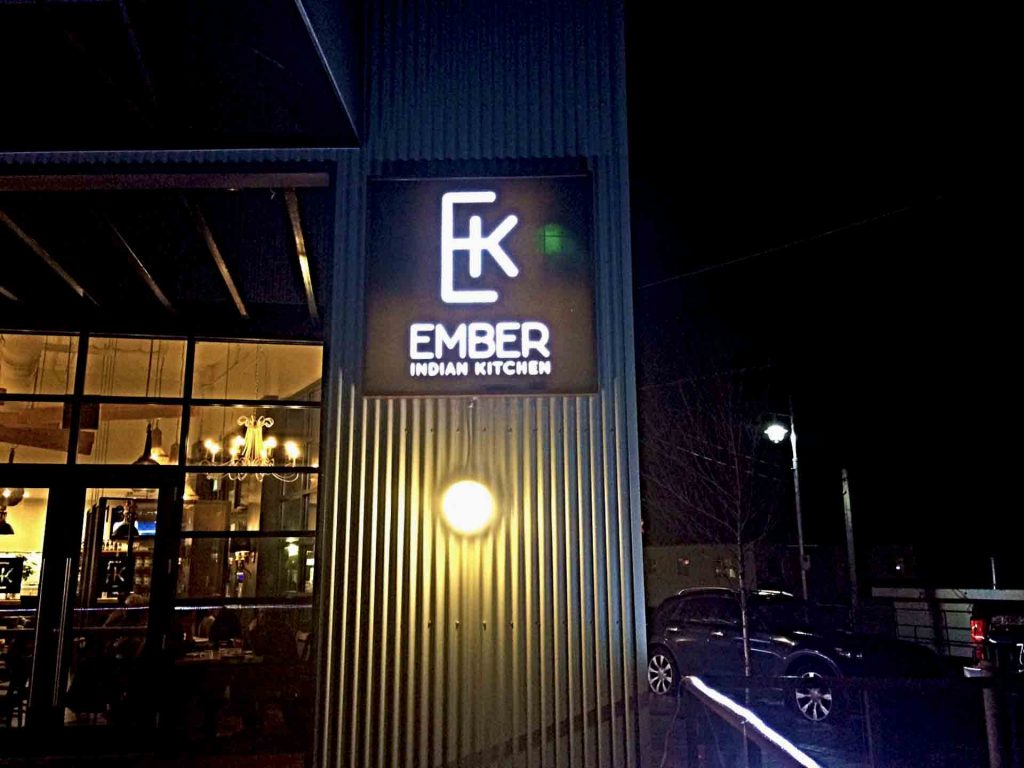 The owners of Ember Indian Kitchen formerly worked in the furniture industry, and they've made their mark in the restaurant's ambience. The space is warm yet modern, and hosts large garage-style doors that open onto their expansive patio. We came for dinner on a weeknight, and by the end of our meal, the restaurant was buzzing with energy.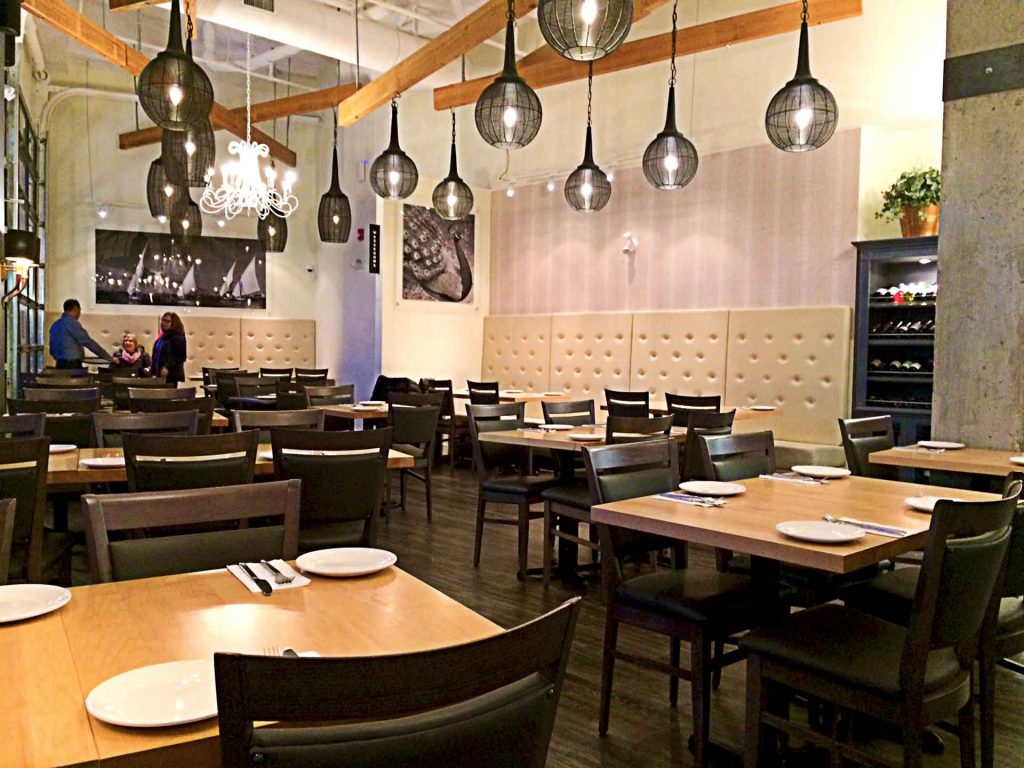 The first dish to jump out at me on Ember's menu was the Fish Pakora. Served on a long, narrow plate, the pakora dish was generous in size and large enough to share with someone else. The pakoras were accompanied by a fresh and tangy mango salad and a dipping sauce.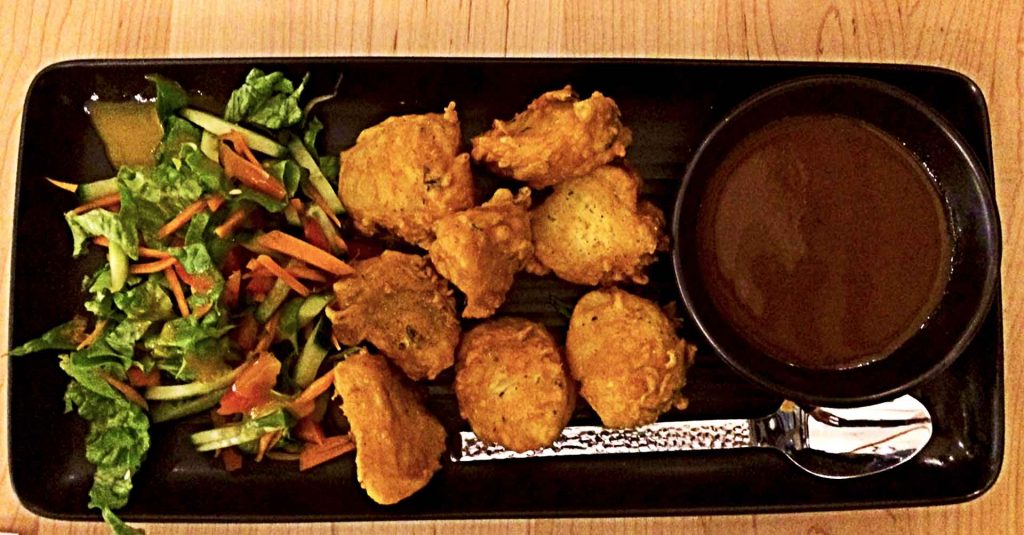 When the Fish Pakora arrived, the aromas of garlic and ginger wafted towards me. As I took my first bite, I was surprised that the chickpea-flour batter was so light yet still yielded a satisfying crunch.
Most notably, the cod was tender and melted in my mouth.
Each bite was cooked to perfection and flaked off with ease. The medley of herbs and spices made this appetizer well-rounded and fulfilling. In contrast, the mango salad stood as a complement and palate cleanser. Refreshing and light, this salad paired well with the fish pakoras. Finally, the dipping sauce – reminiscent of tamarind and dates – added somewhat of a sweet profile to the fish.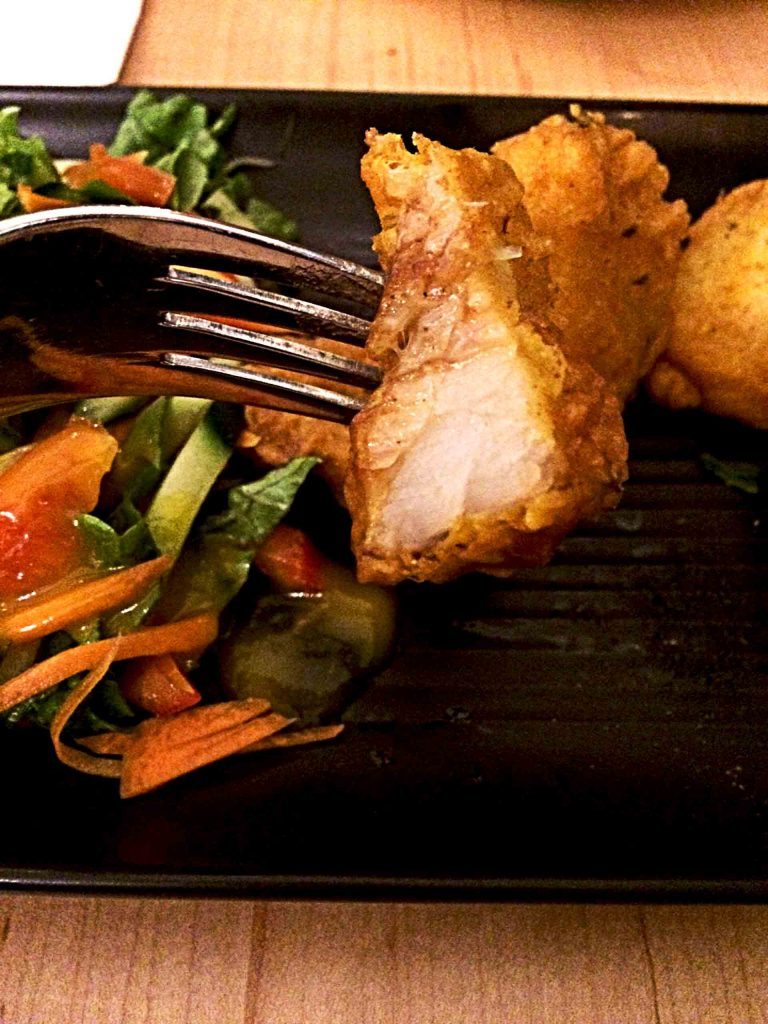 It's rare to see fish pakoras on a menu, and even more rare to find ones as addictive as these. My only complaint? I had to split this dish with my mom, and therefore couldn't have it all for myself! I'll hands-down be coming back to Ember Indian Kitchen regularly to eat my way through their menu.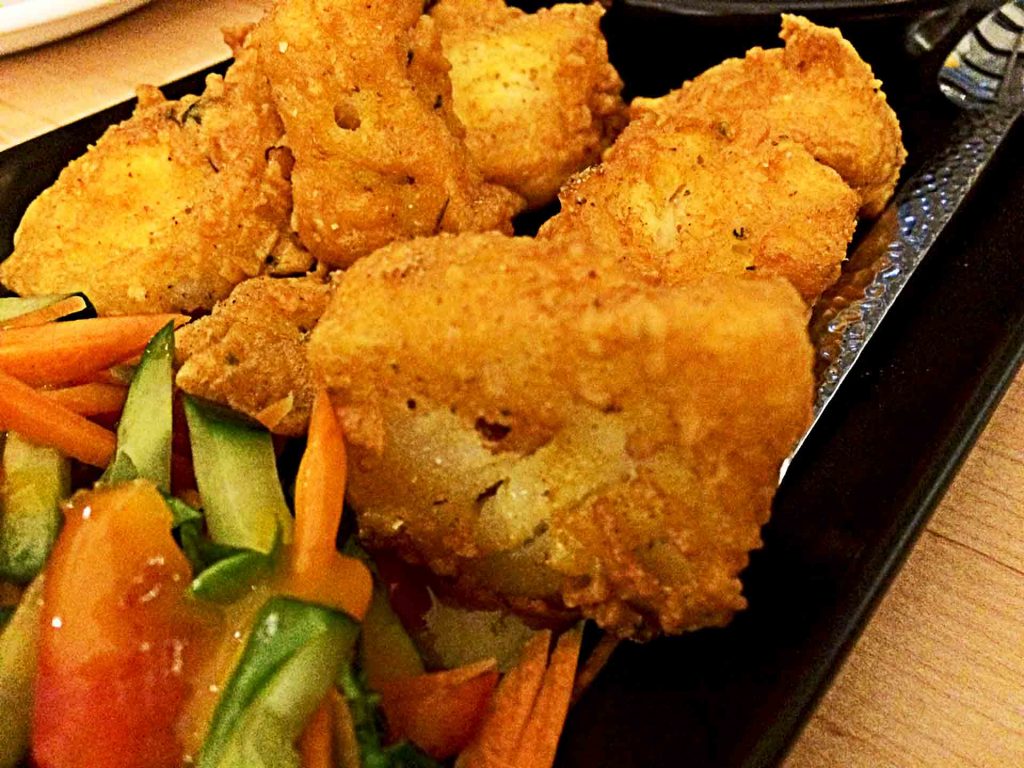 Restaurant: Ember Indian Kitchen
Featured Dish Name: Cod Fish Pakora
Dish Type: Fish
Available For: All Day
Dish Price: $12.00
Flavour Profile: Exotic Spices
Served: Hot
Portion Size: Small