The Espresso Macchiato That Will Make Your Study Session Worthwhile
On the threshold of the turbulent Cambie Street Bridge lies a cozy café called Porto – a study-friendly space with a small selection of well-brewed coffees, including their espresso macchiato.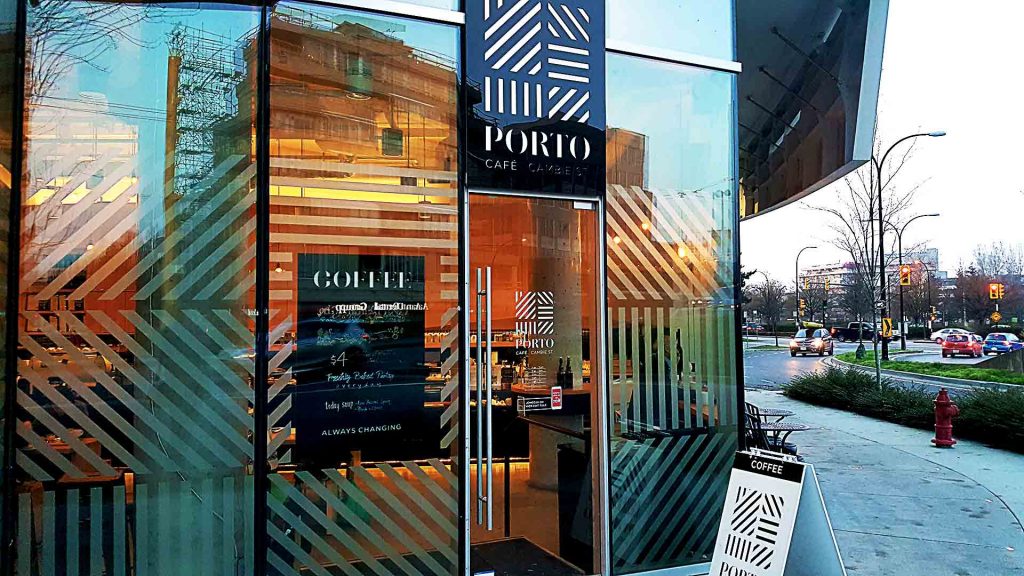 Porto Café serves their espresso macchiato at just the right temperature – piping hot. Simple in presentation, this drink comes in a thick glass cup that shows off the delicate texture of its body. Most noteworthy is its flavour profile though. A rich, complex bouquet of tangy undertones gives off a wonderful floral finish, with this richness consistent throughout the drink. The acidity also shines throughout. Yes, I know the word "acidity" gets a bad rap, but that's because most people don't realize that coffee is acidic by nature. It's within this acidity that you'll find an abundance of flavour.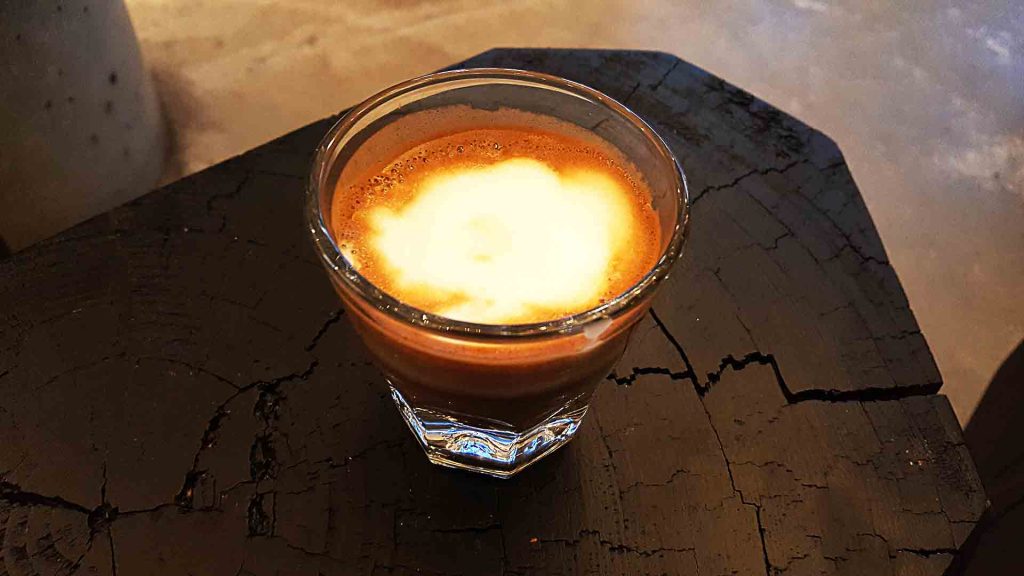 Due to its richness, Porto's macchiato is full of caffeine. The only relief comes from the dollop of foamed milk that makes an espresso macchiato the drink that it is. This spot of milk is engulfed by a caramel-coloured cream that's equally as tasty.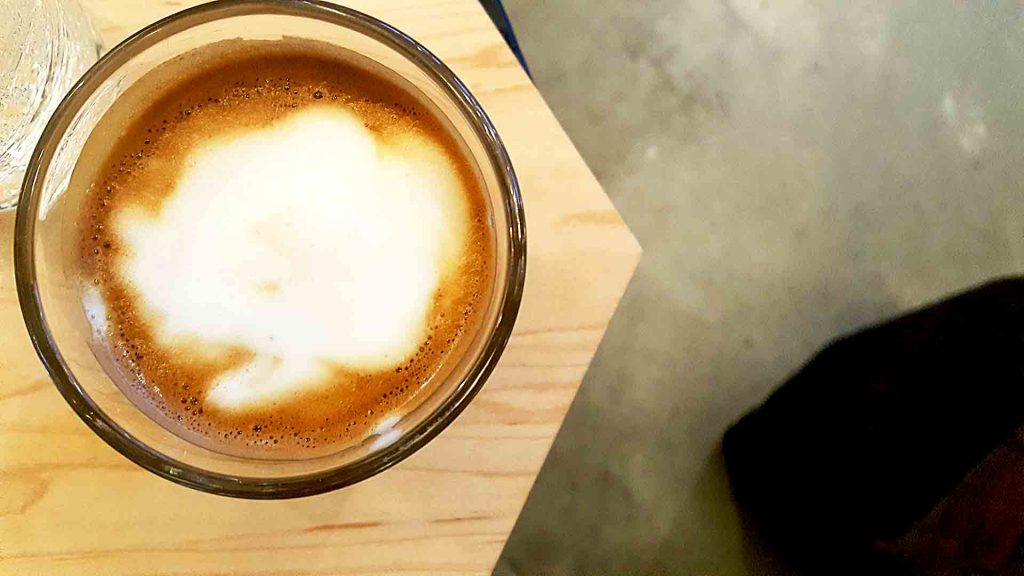 The coffee itself, brewed with local beans from Pallet, is clean and crisp. But, Porto also gives you the option of enjoying any of their drinks with Phil & Sebastian beans from Calgary.
Besides their fantastic coffees, Porto Café also offers many other delights, including desserts made in house and from Cadeaux Bakery. They also have a liquor license and, most notably, a proper cold brew that appears to come straight from the Wizarding World.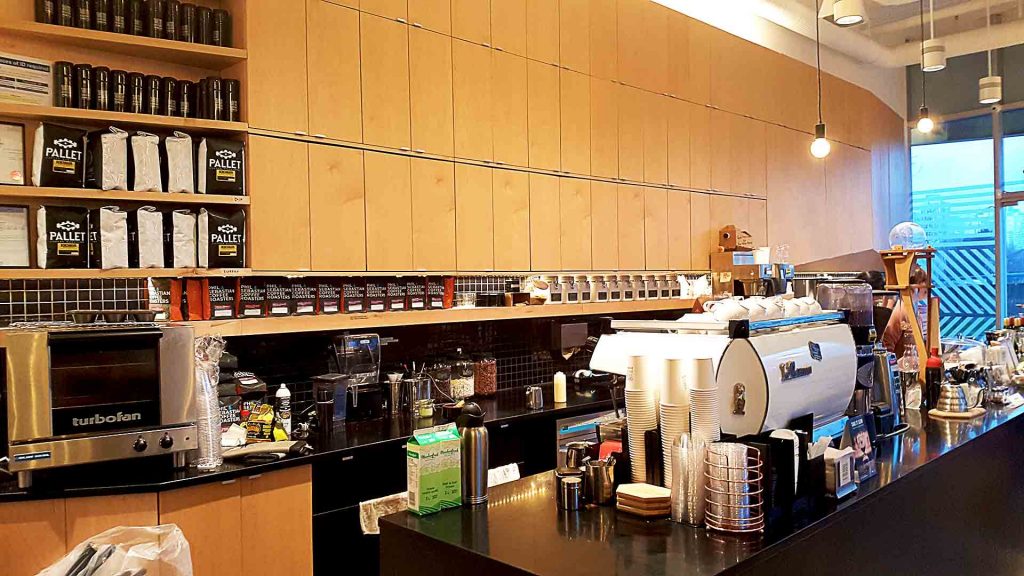 The quiet atmosphere of Porto makes it ideal for students needing a change in surroundings during exam seasons. This is a noticeable contrast to the hectic bridge traffic outside. With an open industrial design, skyscraper view, and fancy brewing methods, Porto may also look like a snobby locale. But I'm thrilled to say that it's not one. The baristas are friendly. The space is accessible. And you'll feel right at home.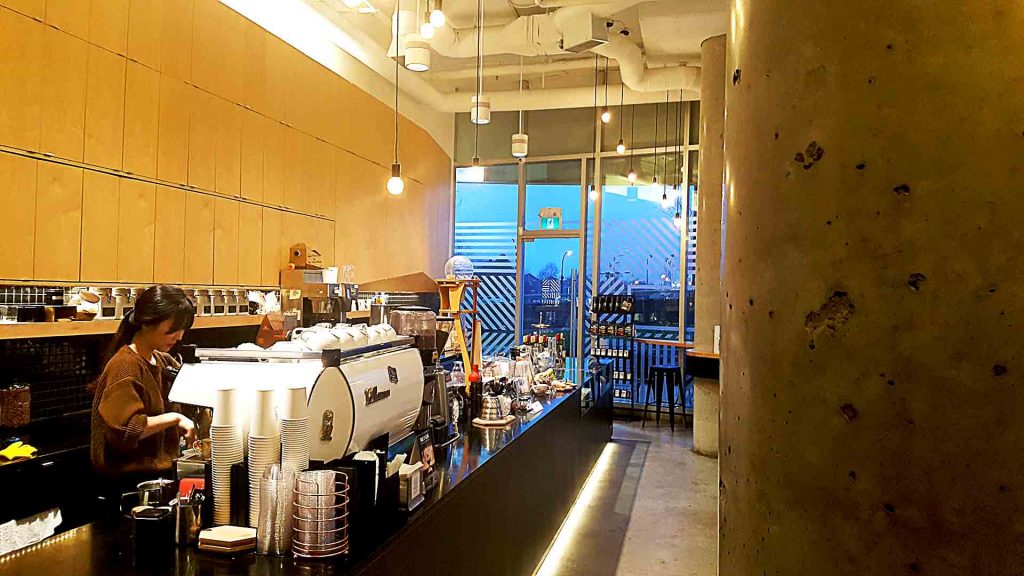 Restaurant: Porto Café
Featured Dish Name: Espresso Macchiato
Dish Type: Coffee
Available For: All Day
Dish Price: $3.55
Flavour Profile: Bitter
Served: Hot
Portion Size: Small