The Poke That Will Make You Do A Hawaiian Dance
You do The Hoké Poké and you turn yourself around – right back into the store for seconds! I try to go to The Hoké Poké about once a week. It's hands down the best poke I've tried in the city so far! Their fish is delivered fresh daily and their authentic ingredients are true to the poke you get in Hawaii.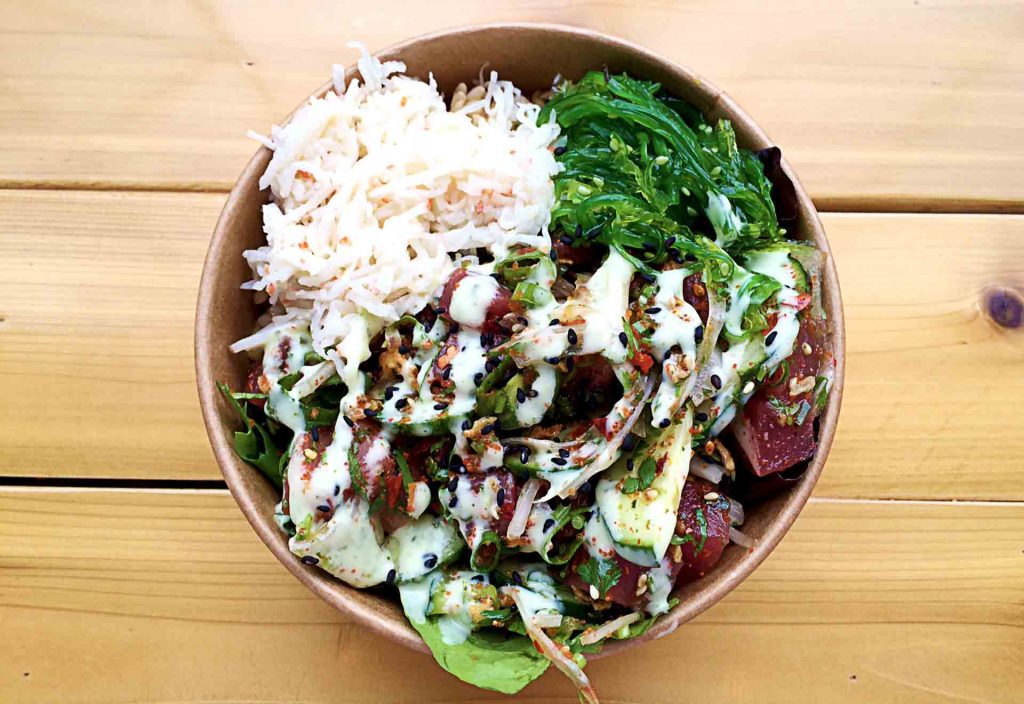 My go-to at The Hoké Poké is the "Create Your Own Bowl." I always get half and half: half salad and half brown rice. But the beautiful thing about poke is you can switch it up every time! I like to go back and forth between the ahi tuna and sockeye salmon. While the ahi tuna is $1.50 more per scoop, it didn't stop me from getting it this time around!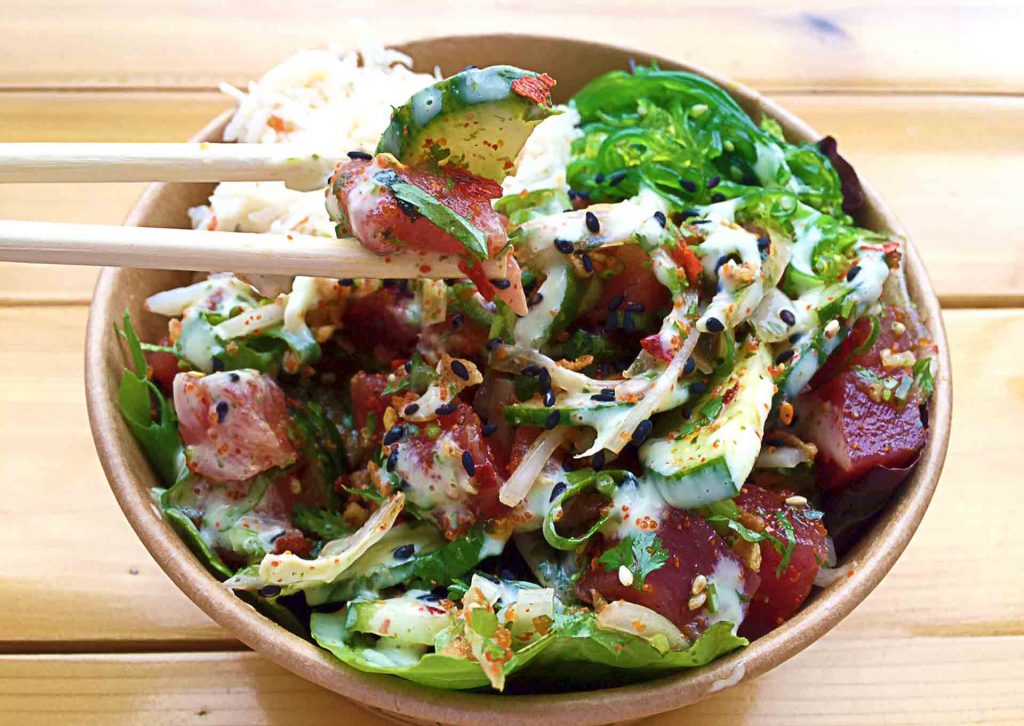 At The Hoké Poké, one of the staff will mix your ingredients and sauces together in a tin bowl. Then they'll add all this on top of your chosen base. I'm an everything type of girl: sweet onion, masago, cilantro, cucumber…you name it, I'll have it. (Okay, everything except ginger.)
Honestly, getting everything is more bang for your buck. But the freshness of the seafood is the icing on the cake here!
You get a generous amount, and the balance of all of the flavours makes this poke special. The crunch of the cucumber, savouriness of the wasabi crisp, and kick from the red chili flakes and jalapeno make this poke bowl an incredible treat.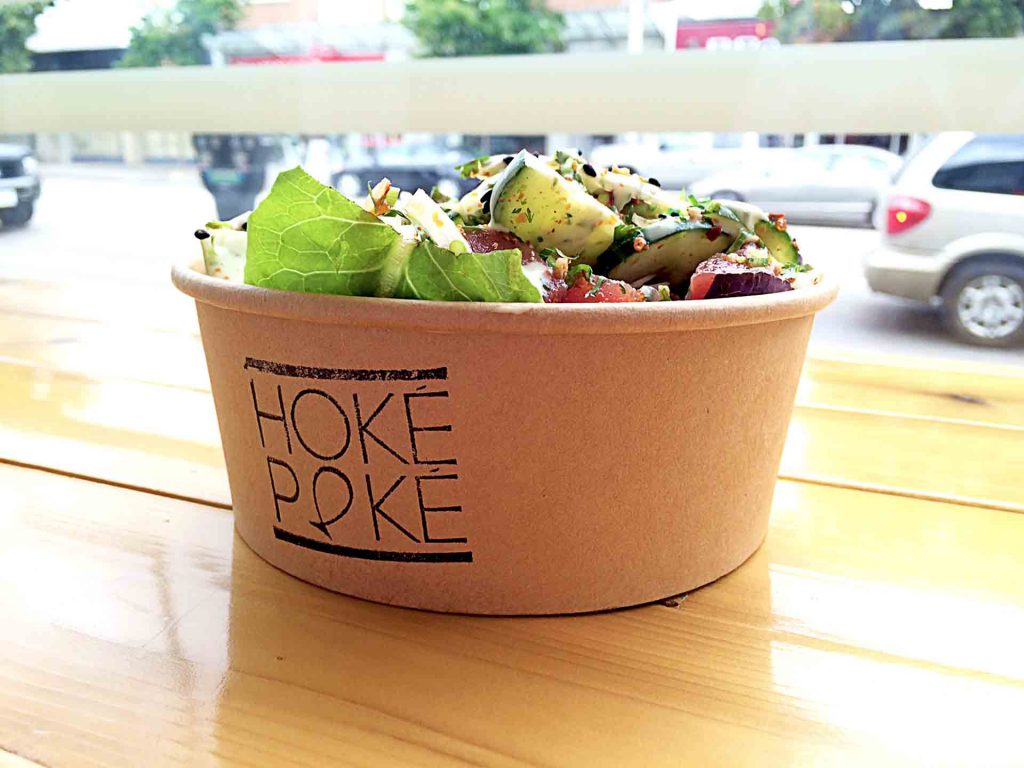 Don't forget the scoop of crab salad and seaweed salad. I swoon for the smell of sesame oil that comes from the seaweed salad. The umami taste it gives, along with the togarashi and furikake spices, make it over-the-top delicious! For even more of a kick, I love the wasabi basil aioli sauce.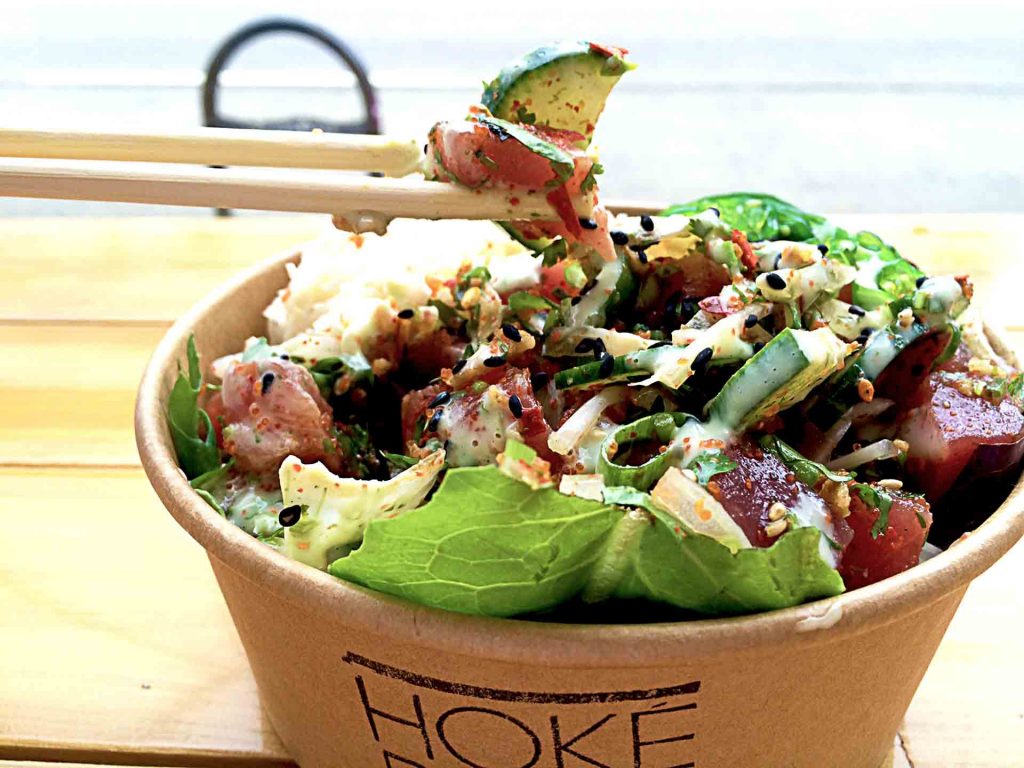 There's minimal seating inside The Hoké Poké, but try to snag a spot on a cute red stool by the window to watch Kitsilano go by. Or bring your bowl to the beach to take in the views. Just make sure to swing by before the rest of the city catches onto this hidden gem!
Restaurant: The hoke poke
Featured Dish Name: Create Your Own Bowl with Ahi Tuna
Dish Type: Fish
Available For: All Day
Dish Price: $14.95 (+$1.50 for ahi tuna)
Flavour Profile: Exotic Spices
Served: Cold
Portion Size: Large