The Craft Beer Flight to Satisfy the Vancouver Beer Enthusiast
In 2006, new owners took over Alibi Room and brought craft beer with them. Since then, this Gastown haunt has become, arguably, the best craft beer bar in Vancouver. With over 50 beers on tap, this is the place to get a flight of craft beer.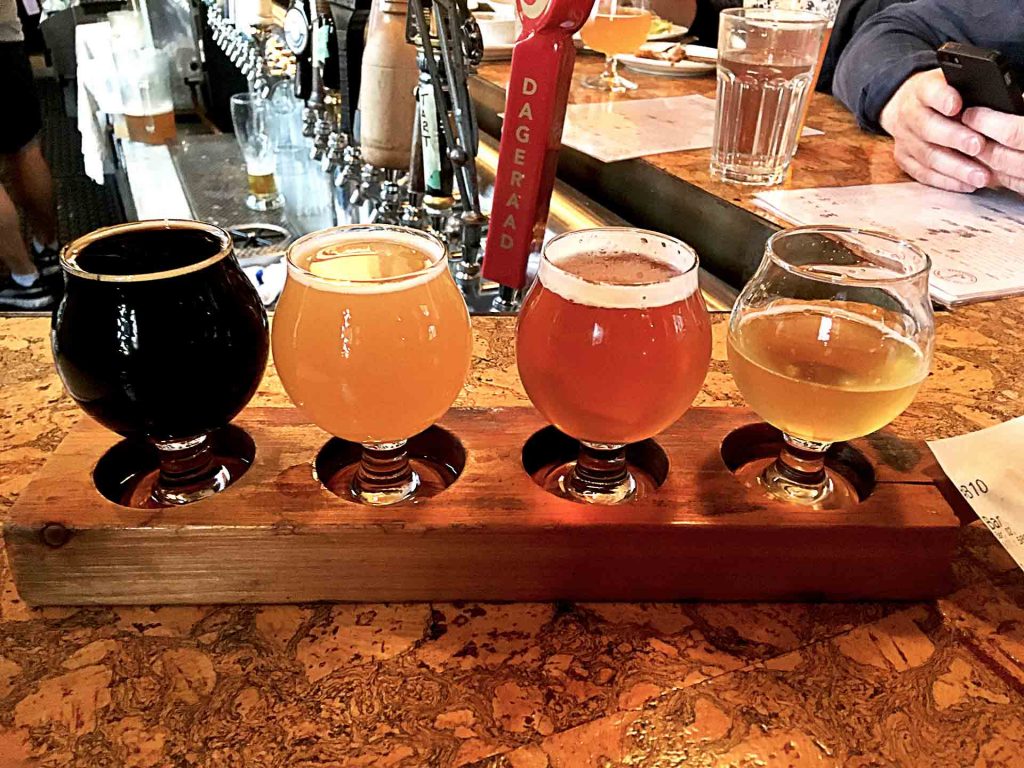 Alibi Room is a quick jaunt away from my day job, so it was easy for me to mosey on over and grab a post-work drink. They have a huge selection of craft beers, but I narrowed it down to Brassneck's Magician's Assistant Sour Ale (6%), Superflux's Happyness American IPA (7%), Twin Sails' Cash Only Triple IPA (10.3%), and Dieu Du Ciel's Peche Mortal Imperial Stout (9.5%). The flight comes in four tulip-shaped five-ounce glasses resting in a wooden paddle.
Brassneck's Magician's Assistant smells mildly citrusy, hinting towards its flavour. And the smell prepares you for its tartness. While this sour ale is tart, a dryness balances this out. This beer from the Mount Pleasant brewery is lightly carbonated with a light, thin mouth feel.
Superflux's Happyness smells bitter but not overwhelmingly so. You'll find it has a hoppy, bitter flavour up front. This American IPA is balanced out by hints of grapefruit and a smooth finish with a thin mouth feel.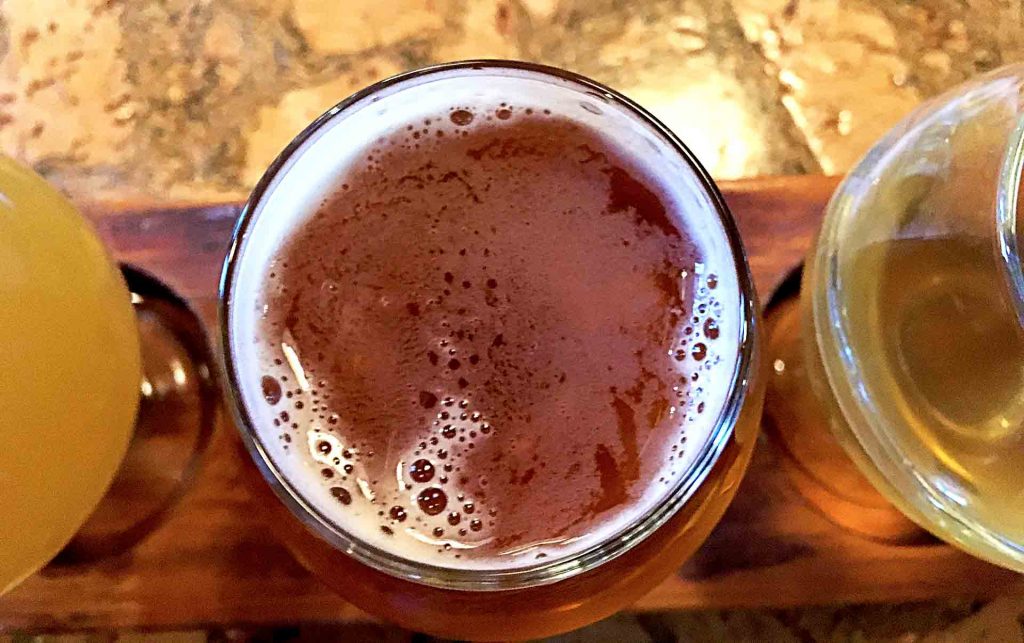 Twin Sails' Cash Only smells dangerously fruity – because it is. You taste the fruit more than its 10.3% alcohol content, and its mouth feel is slightly heavy. For a triple IPA, there's a surprisingly little amount of bitterness in this beer from Port Moody.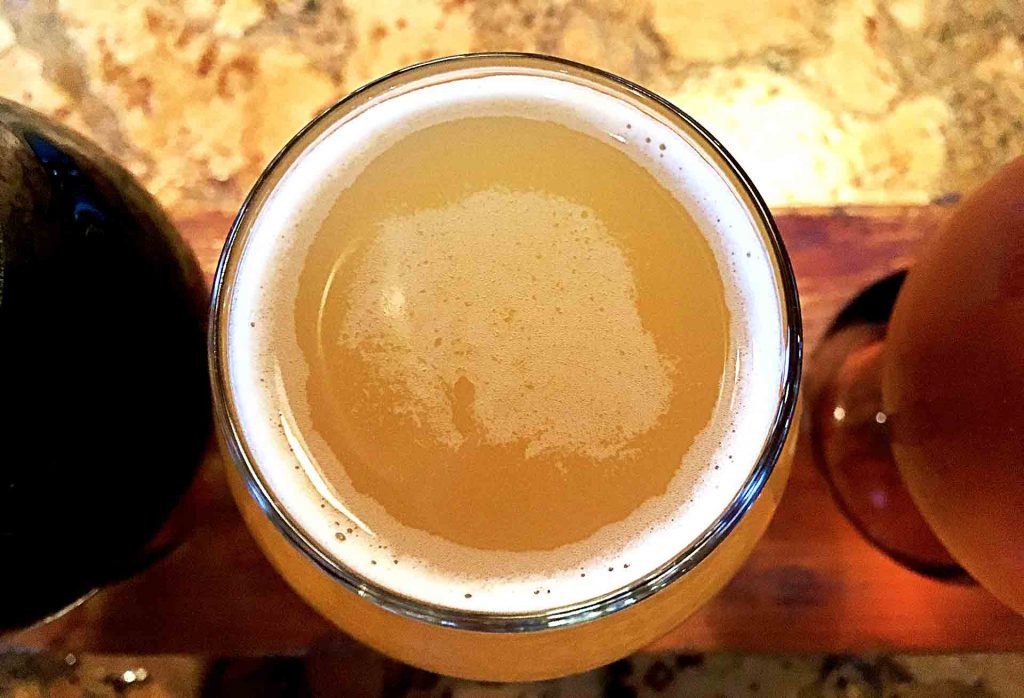 Finally, there's the Dieu Du Ciel Peche Mortal from Montreal. You'll want to drink this one last. Dark and boozy, this imperial stout has a syrupy mouth feel. When you swallow, the taste of coffee beans and roasted almonds will come out.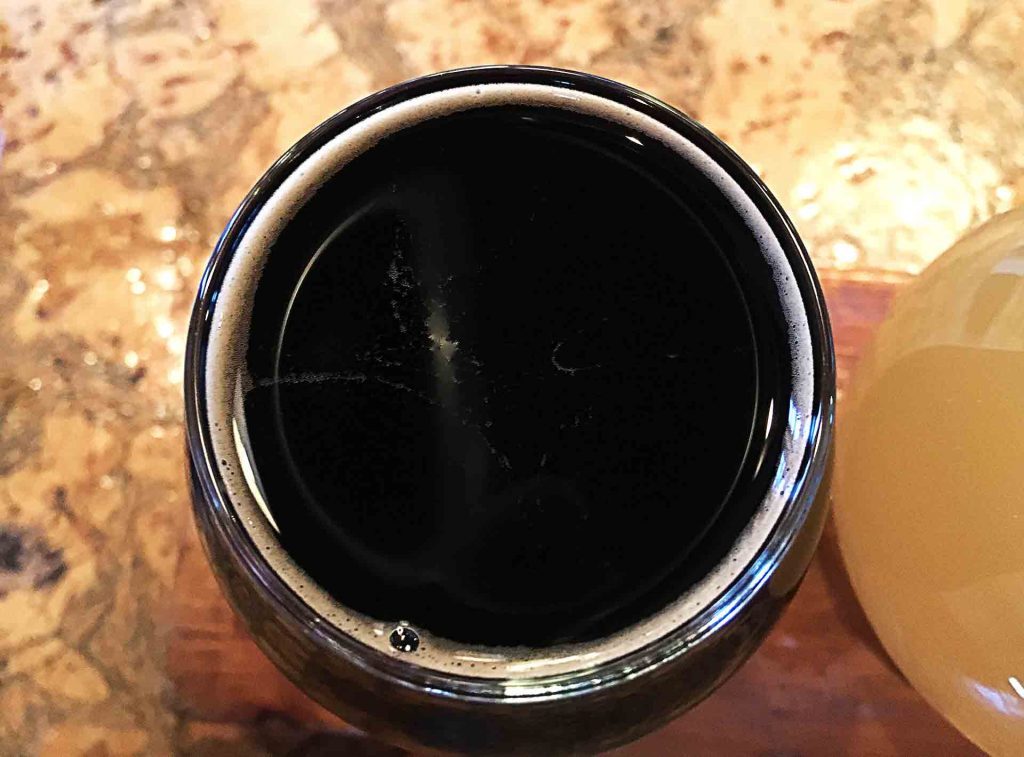 Each beer in this flight has its own flavour profile, but all the beers available at Alibi Room exemplify what Vancouver's craft beer culture has to offer. Not only does this place feature local craft beers, but also imported brews. So if you feel so inclined, stop by Alibi Room and sample some incredible craft beer!
Restaurant: Alibi Room
Featured Dish Name: Craft Beer Flight
Dish Type: Beer/Cocktail
Available For: All Day
Dish Price: $13.50
Flavour Profile: Bitter
Served: Cold
Portion Size: Small