The Eggs Benedict With An Asian Twist
As a brunch addict, I'm always on the lookout for the city's best eggs benedict. A short walk away from Vancouver's busy Burrard SkyTrain station is a modern Asian fusion restaurant with an interesting take on this breakfast favourite. Heritage Asian Eatery's Pork Belly Benny Bowl brings the best of Western and Eastern cultures together through its flavourful, unique taste.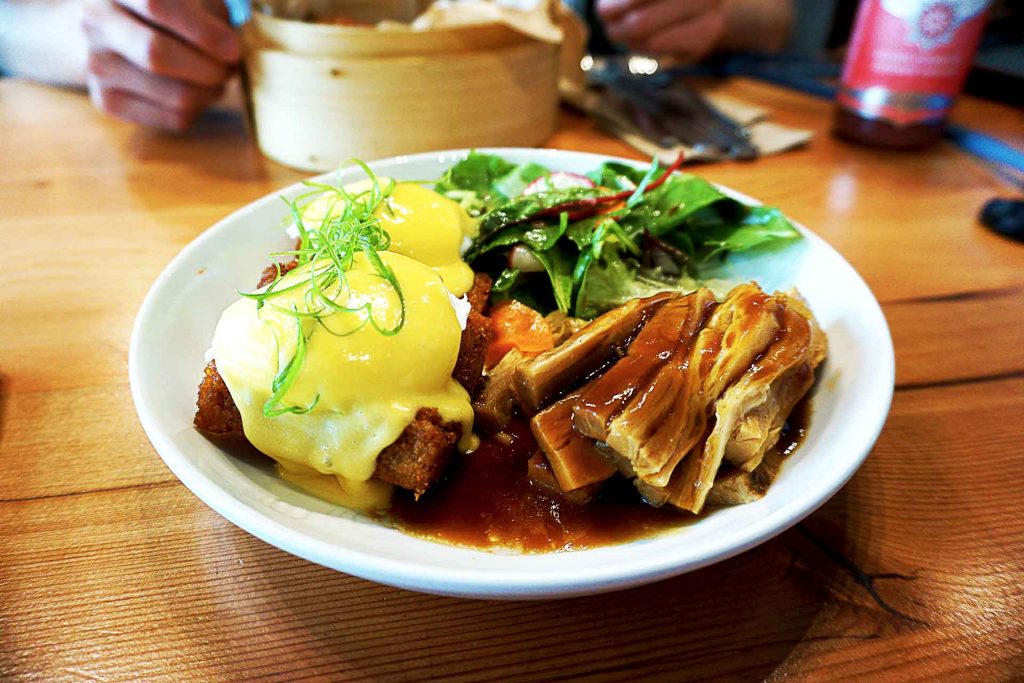 Being a fast-casual restaurant, Heritage Asian Eatery has a typical counter-style order and pickup system. Everything is pretty much self-serve. On a weekend, the restaurant was busy but not to the point of massive lineups. There were enough customers for me to experience the bustle of downtown without having to wait hours for a seat!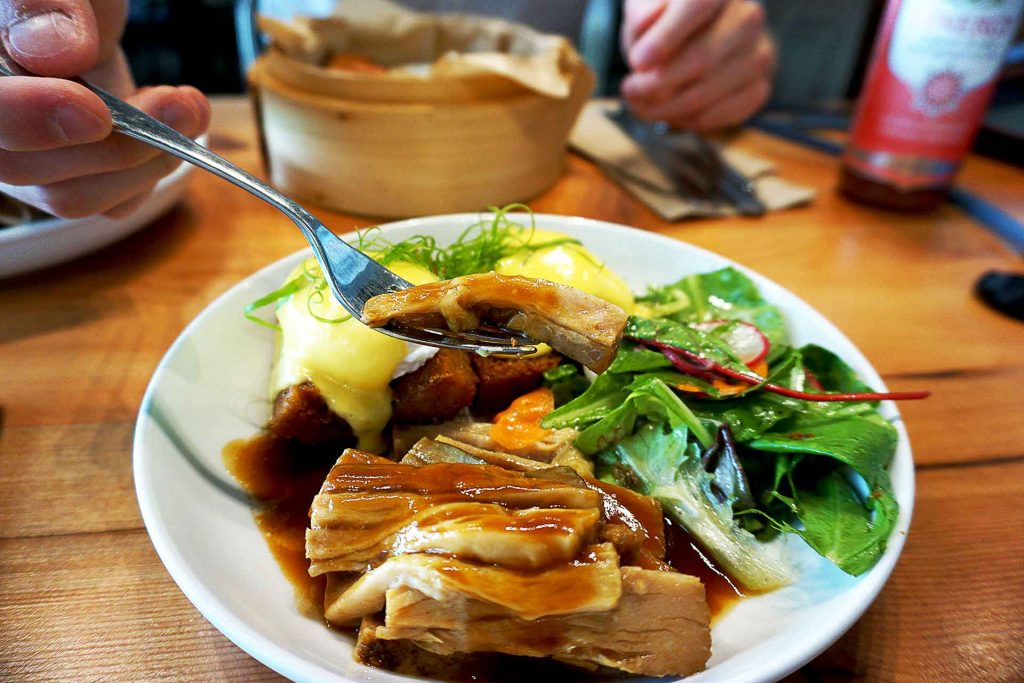 I ordered the Pork Belly Benny Bowl because I needed something heavy to start my day off. As a carnivore, pork belly is the ideal meat to get! The bowl, which resembled more of a plate, featured meat, protein, and greens. Being a pork belly benny, there were two beautifully poached eggs covered in hollandaise served with a generous portion of pork belly strips. Glazed with hoisin sauce, the pork belly glistened in the bowl. Under the poached eggs was not your typical English muffin but Asian radish cakes instead. To balance the saltiness of the dish, the benny came with a house salad on the side.
As any well-poached egg, the yolk oozed out once I stabbed it with my fork. To balance the runniness of the egg yolk, the fried radish cake added a crunchy texture as I took a bite. Eaten together, the poached egg and radish cake were the perfect pair. The explosive egg yolk, creamy hollandaise sauce, and crisp radish cake satisfied my weekend brunch craving. But let's not forget about the pork belly – the true star of the dish. Each piece had the chef's heart and soul in it. Tender as ever, the pork belly melted as soon as it touched my tongue.
Eggs bennies are an absolute staple to complete my weekend. But Asian fusion dishes – like those at Heritage Asian Eatery – are an added bonus, giving me the best of both worlds.
Restaurant: Heritage Asian Eatery
Featured Dish Name: Pork Belly Benny Bowl
Dish Type: Pork
Available For: Brunch
Dish Price: $14.00
Flavour Profile: Savoury
Served: Hot
Portion Size: Large