The Caramel-Coloured Cappuccino Hidden In Canada's Second Smallest Café
Incognito Coffee is a quintessential Hidden Gems café. Not only is it virtually hidden along the chaos of downtown Vancouver's Granville strip, it also offers an experience unique to any other in the city. Their coffee is superior to anything you'd find along the tourist-filled, club-heavy Granville Street, and their cappuccino far exceeds the norm.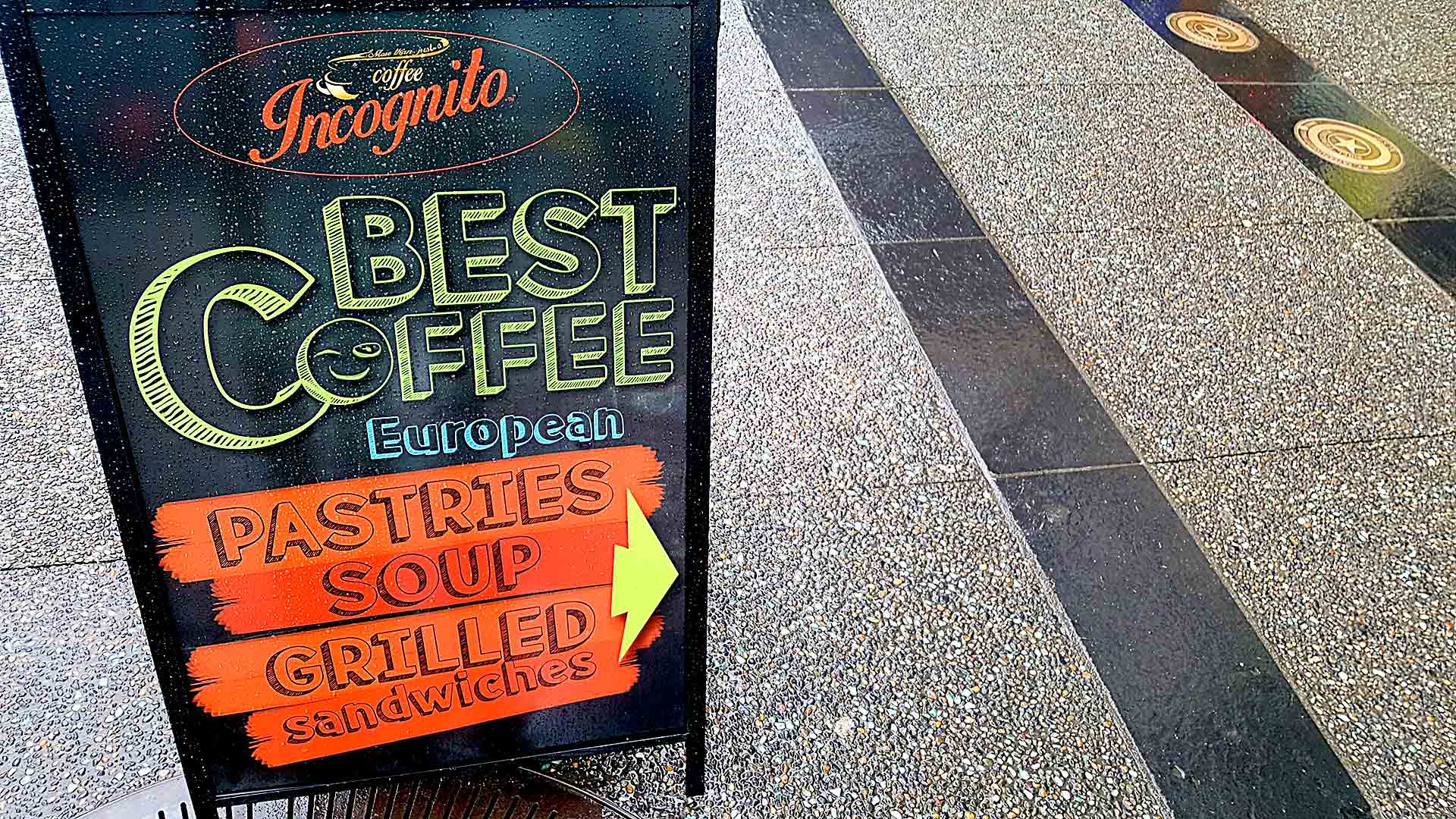 Incognito's cappuccino is beautifully smooth. It's free from that horrid acidic feeling or bitter bite that comes with poorly roasted beans. Above all, it doesn't bear the clear-cut sign of a cheaply made cappuccino; it doesn't taste like milk. Instead, you get a wonderful burst of coffee – so much so that you may wonder if there's even milk in it.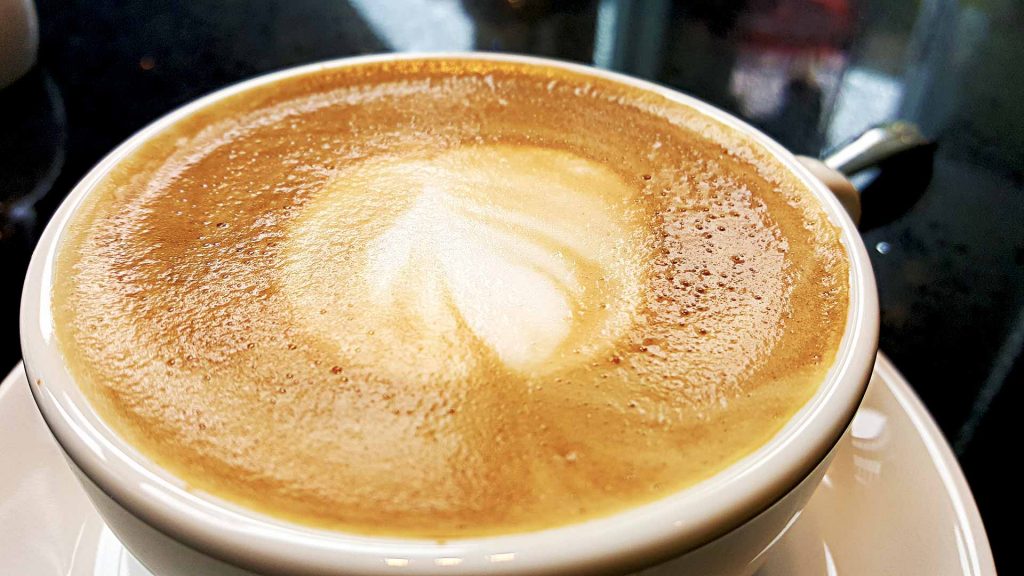 The frothy crema on top isn't just remarkably caramel in colour. It also encompasses the very subtle taste of caramel hidden within the locally roasted beans from Brazil and Sumatra.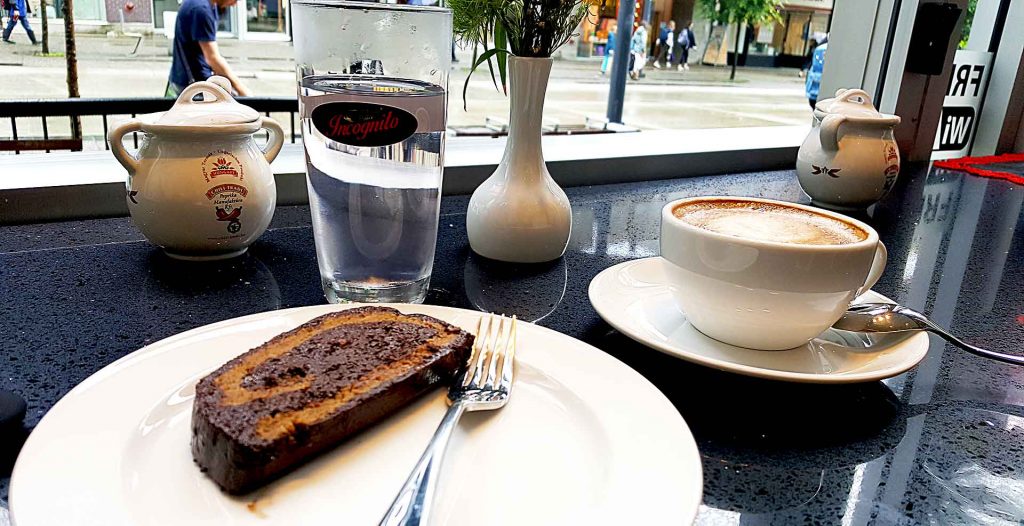 Everything about this cappuccino screams of delicate care and an appreciation for the natural flavours of coffee.
The cappuccino was so good, I ordered a second. To go with it, I devoured Incognito's Hungarian coffee cake, which is vegan to keep up with our animal-conscious city. Insanely sticky, this piece of cake has the spectacular texture of an undercooked brownie. And being a European pastry, this dessert isn't too sweet. This allows the natural flavours of the coffee a chance at stardom.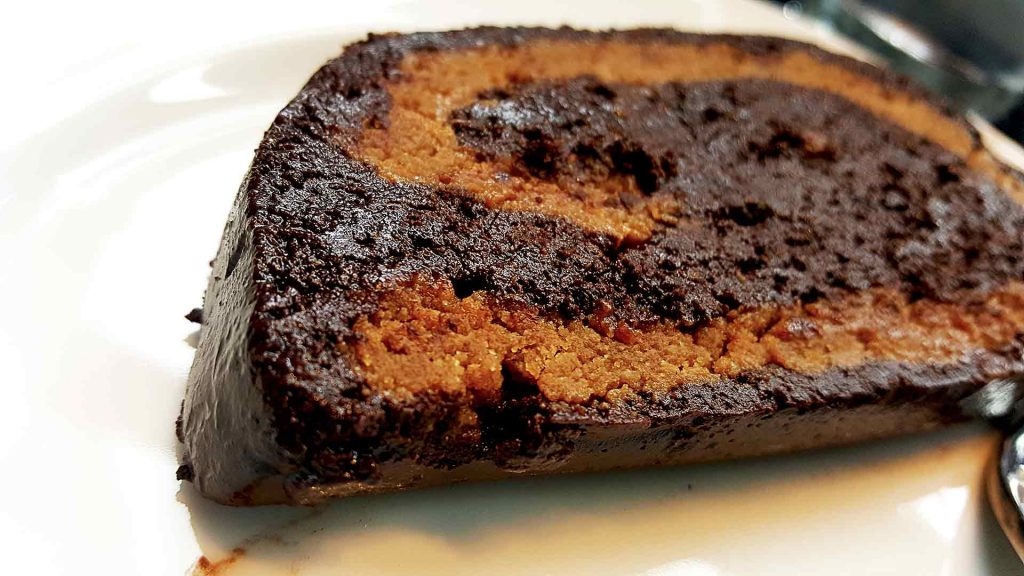 The wonderful blend of the bean and dark chocolate is luxurious and rich. And though the coffee cake tends to stick to the roof of your mouth, there's also the occasional biscuit crunch. What the exact recipe is? I don't know; they wouldn't tell me. It's one of the secret Hungarian concoctions they make in house.
Aside from their delectable coffees and cakes, the most uncommon aspect of this space is that there isn't one. The lovely owners claim that it's the second smallest café in Canada. And while there's a preparation room underneath the shop, it feels like they may be right based on square footage alone.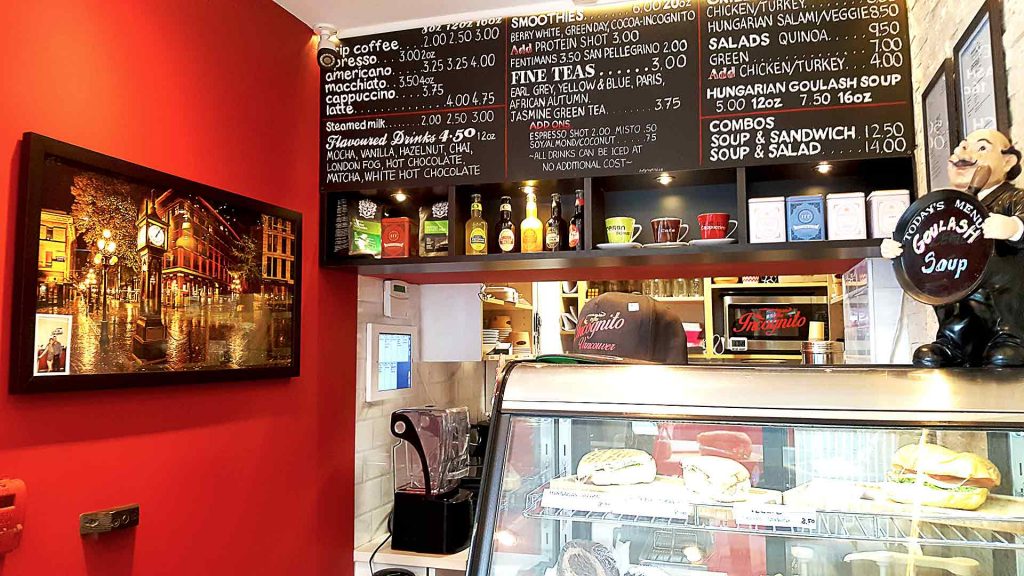 Incognito has a small patio out front with a couple of umbrella-covered tables, ideal for Granville Street people-watching. But, inside the café itself, there are only two seats by the bay window. You're only about a metre and a half from the ordering counter, which makes the cafe's claustrophobia part of its allure.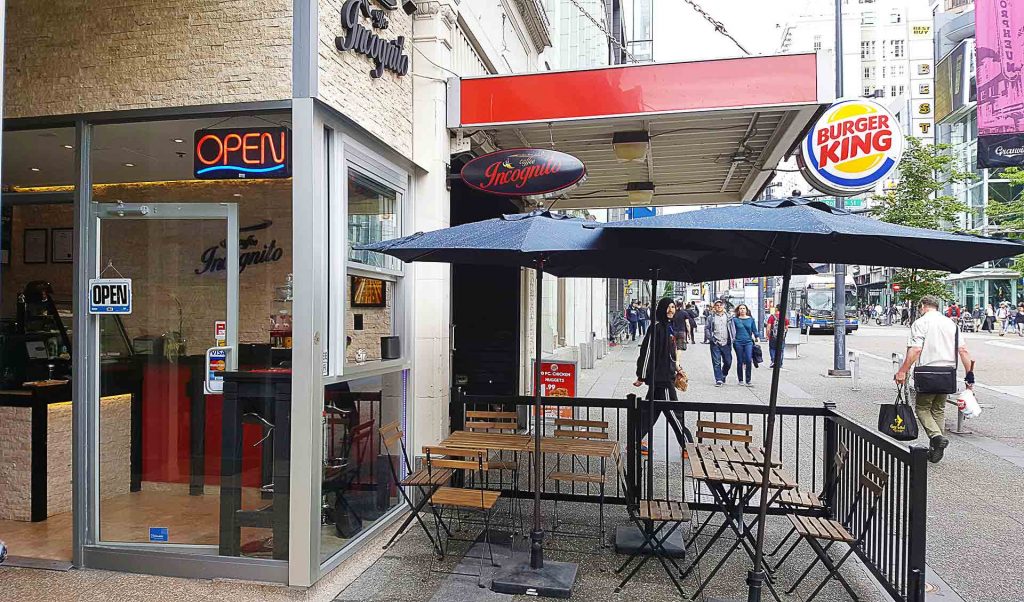 Incognito Coffee is honestly one of the more unique coffee-going experiences I've ever had. So even on that level alone, it's worth checking out. Fortunately, the coffee and food are what launch this café far beyond just a gimmick.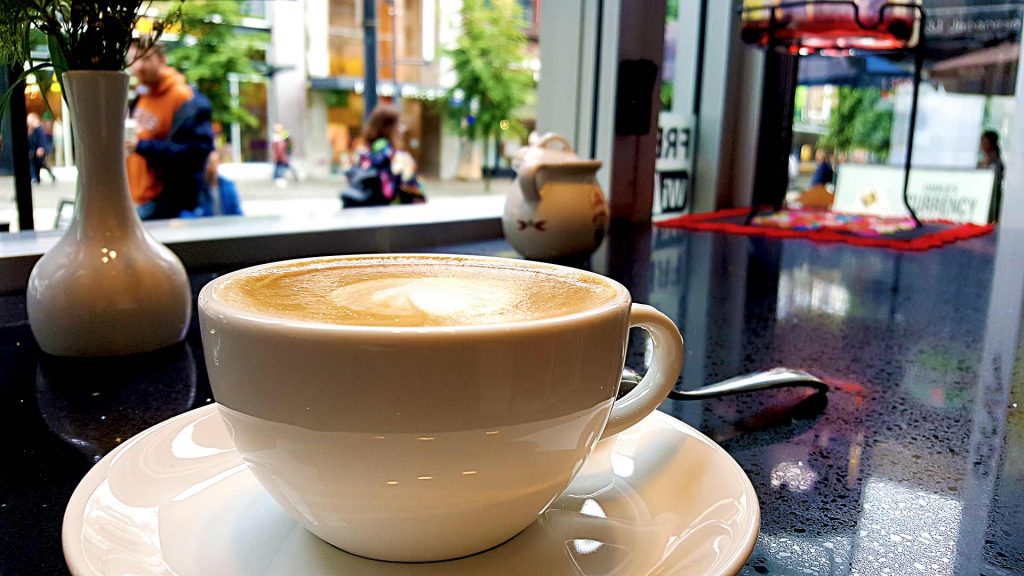 Incognito Coffee hasn't been open long and is fighting to make a name for itself in a city filled with great coffee. The quality here is higher class and worthy of your time and money. Whether you're a coffee junkie or need a boost of liquid energy before a night on the Granville strip, this wonderfully tiny place eagerly awaits you.
Restaurant: Incognito Coffee
Featured Dish Name: Cappuccino and Coffee Cake
Dish Type: Coffee
Available For: All Day
Dish Price: $3.75
Flavour Profile: Bitter
Served: Hot
Portion Size: Small