The Japanese Chicken Broth Ramen So Warm You'll Forget You're In Raincouver
One stormy day… Who am I kidding? We live in Vancouver, so let me rephrase that. One typical Vancouver day, I was chilly and wet down to my toes. Seeking warmth, I ran into Marutama, my go-to ramen stop, for my go-to bowl of Tamago Ramen.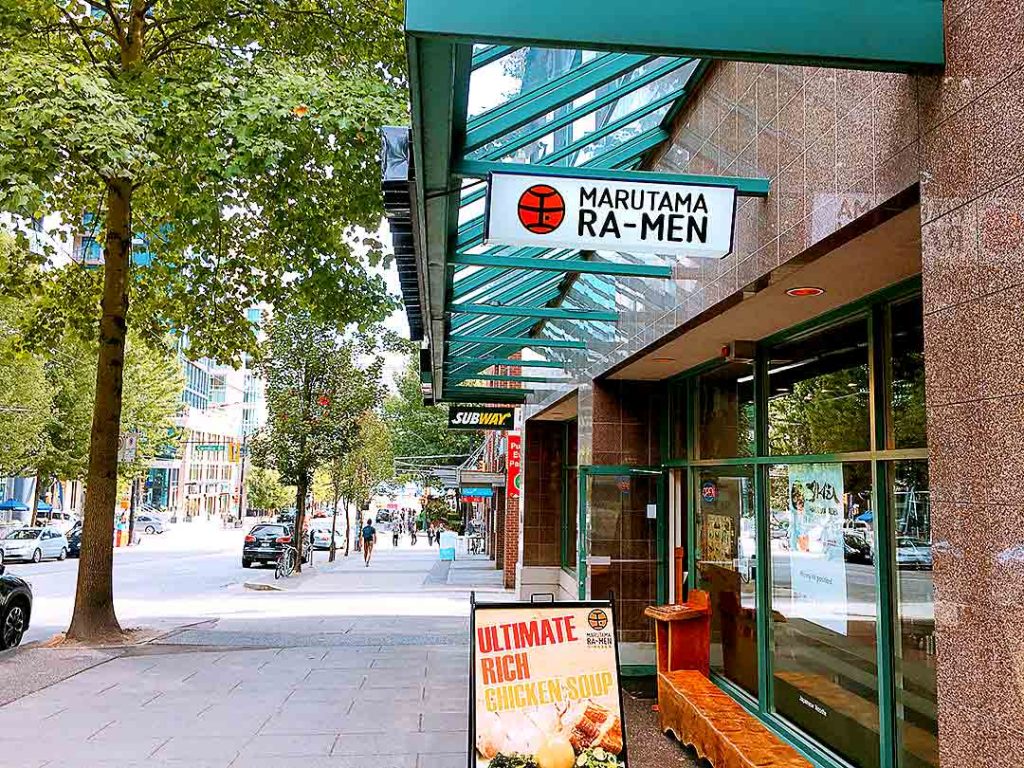 As I walked in, a waft of warm air greeted me with the comforting aroma of chicken stock. It even felt like a sauna as the restaurant was set with wooden boards, hot air puffing from the kitchen and diners aglow with pink cheeks.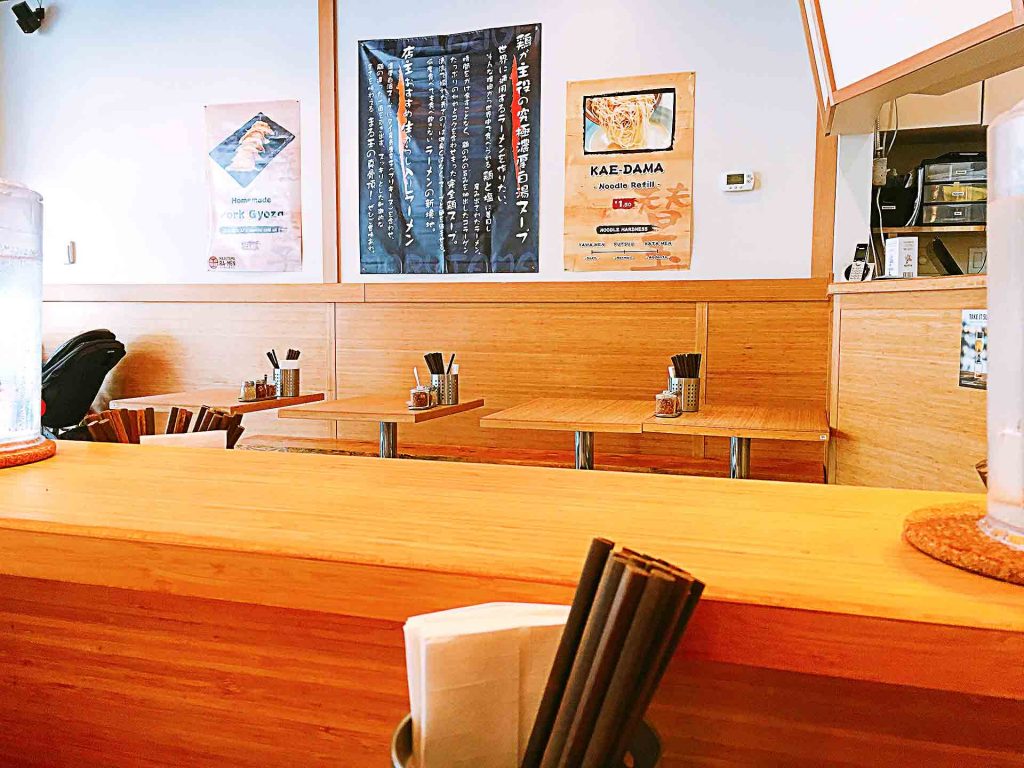 Thankfully, my Tamago Ramen came quickly. Thin, soft noodles nestled between a generous amount of nori, green onions, chashu, and a soft-boiled egg sat in a creamy bowl of chicken broth.
Unlike other ramen joints, Marutama uses a chicken-based broth rather than traditional bone broth. Though bone broth does have its health benefits, chicken broth brings out a rich flavour boost. It's also creamier, adding density to the soup.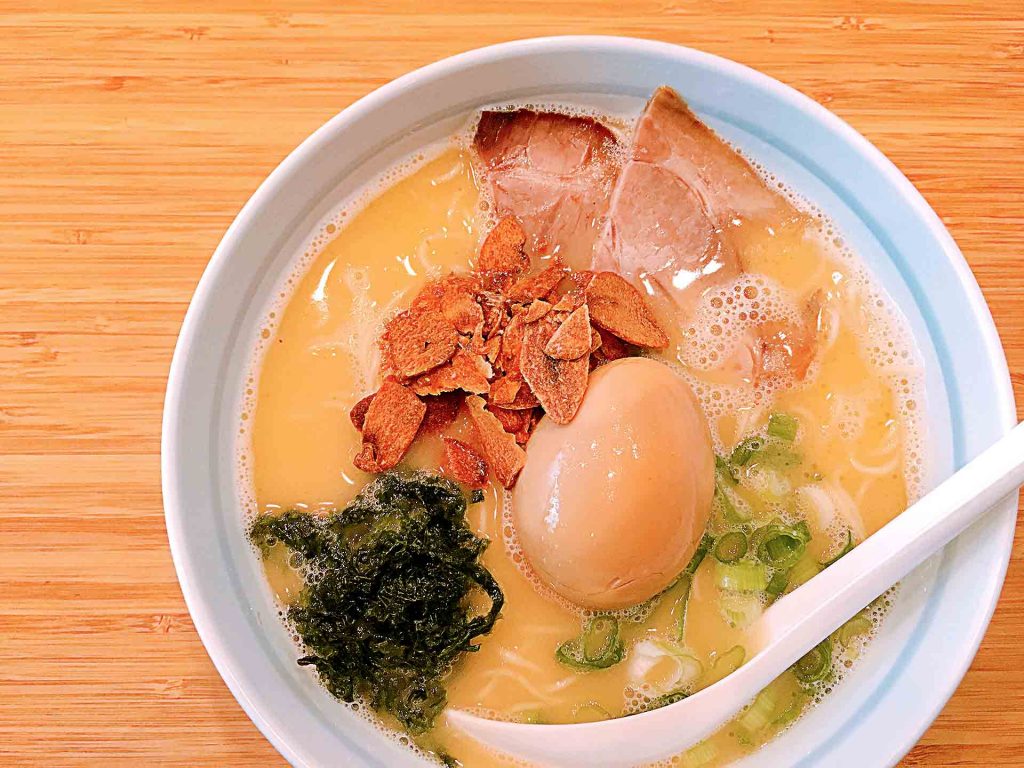 Personally, I love tossing fried garlic pieces into my Tamago Ramen. At first, it's pungent, but the strong taste adds a spicy heat to the soup. And after, the taste mellows out and sweetens, even hinting at a nutty flavour.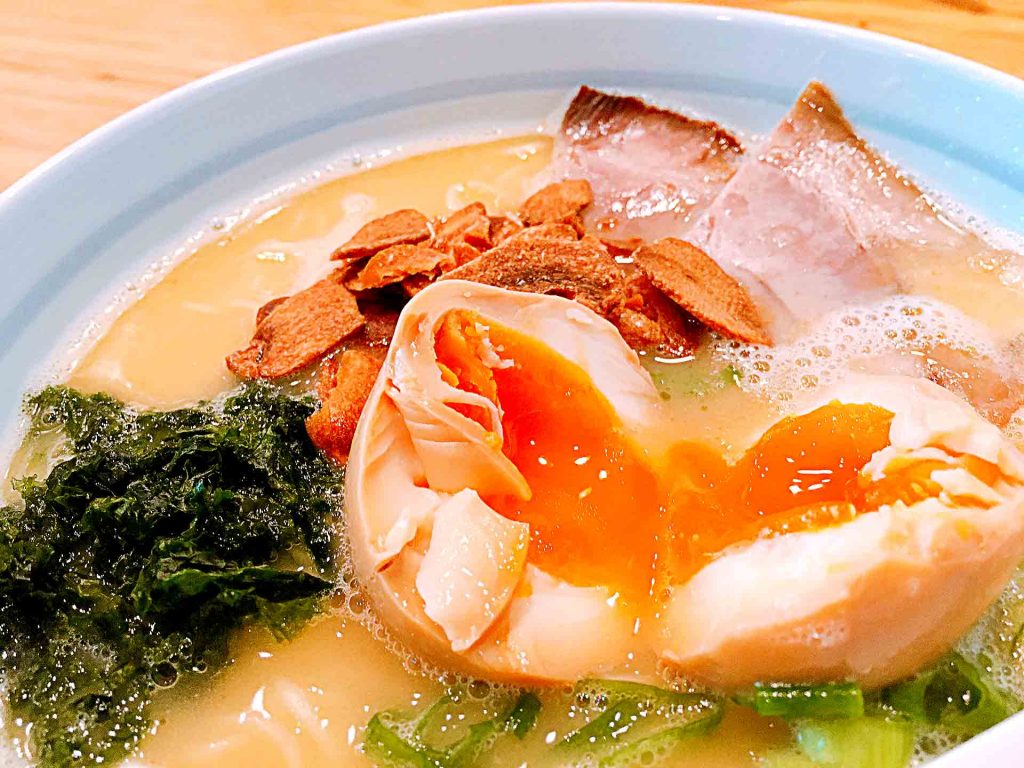 Swimming in the Marutama's signature creamy chicken broth are the hearty pieces of chashu. Known to be boiled for softness, these pieces were so well done that they fell apart in my mouth on first bite. Fatty and chunky, they exuded juiciness. In addition, the supporting ingredients – the soft boiled egg and nori – complemented the stars of this ramen. While none held a strong, harsh taste, each element contributed to this bowl of warmth I needed on a rainy day.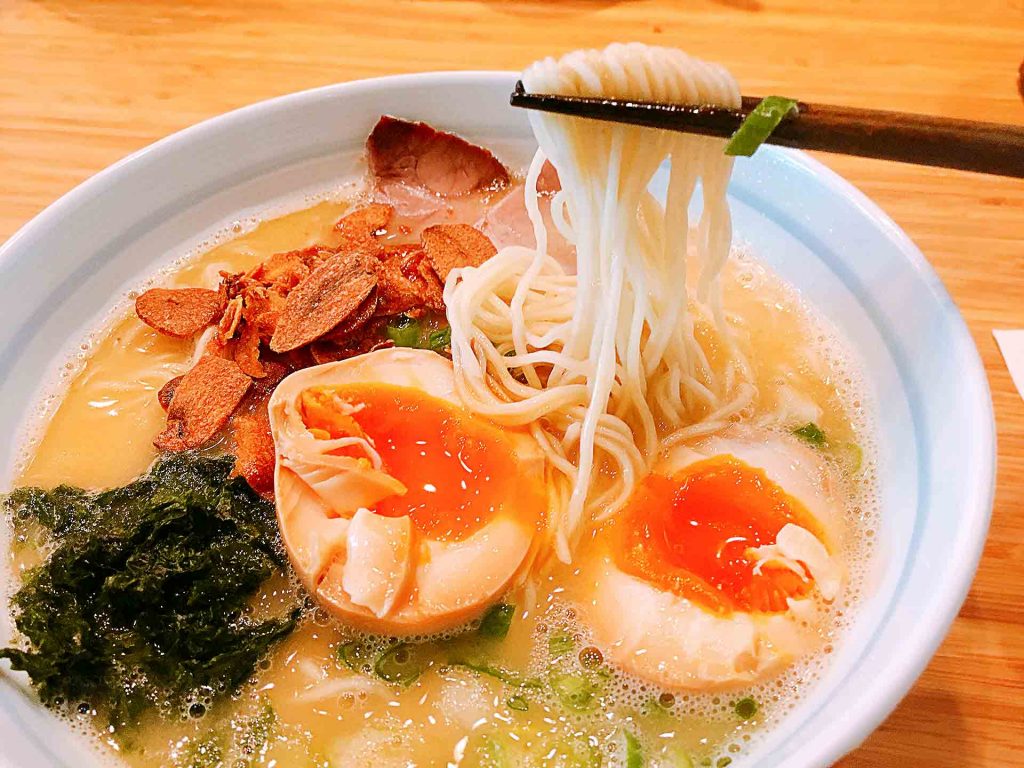 The Tamago Ramen filled my stomach to the brim. But if you're bigger than the average Asian female (me!), the Kae-dama noodle refill will be your best friend for just $1.50. As for now, I'll brave myself back into the rain.
What am I kidding, Vancouverites have skin made of Gore-tex.
Arigato!
Restaurant: Marutama Ra-men Canada / Westend
Featured Dish Name: Tamago Ramen
Dish Type: Noodles
Available For: All Day
Dish Price: $11.25
Flavour Profile: Savoury
Served: Hot
Portion Size: Large