The Sweet Potato Cake To Pair With a Morning London Fog
There are days when you start off your morning with the dreaded alarm clock. Some mornings start with the clink of mimosas and a bad headache. Then, there are those days when you wake up to your own alarm. You roll out of bed whenever and head to the coffee shop in solitude. I walked into Standing Egg Coffee at a late 10:30am one morning.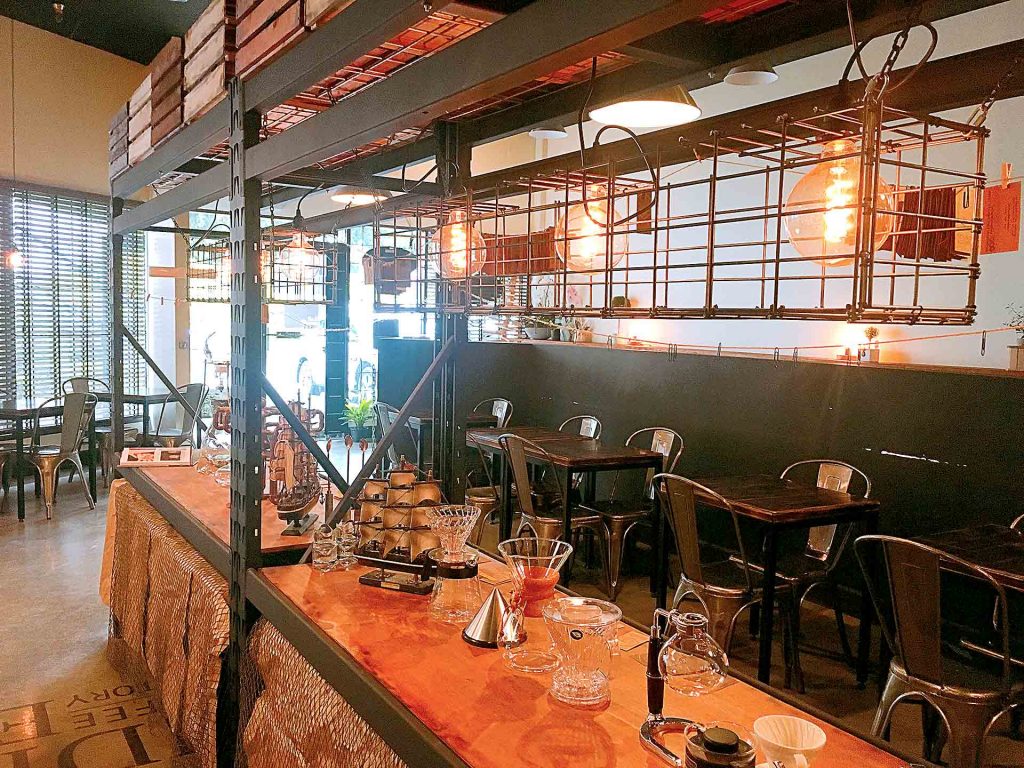 Singular lights dangled from the ceiling, basking the expansive café in a romantic glow. An island showcased French presses and pour-overs, as well as little cards hanging from laundry pins with names of café-goers. The baristas, knowledgeable about coffee, helped me choose the Sweet Potato Cake to complement my London Fog.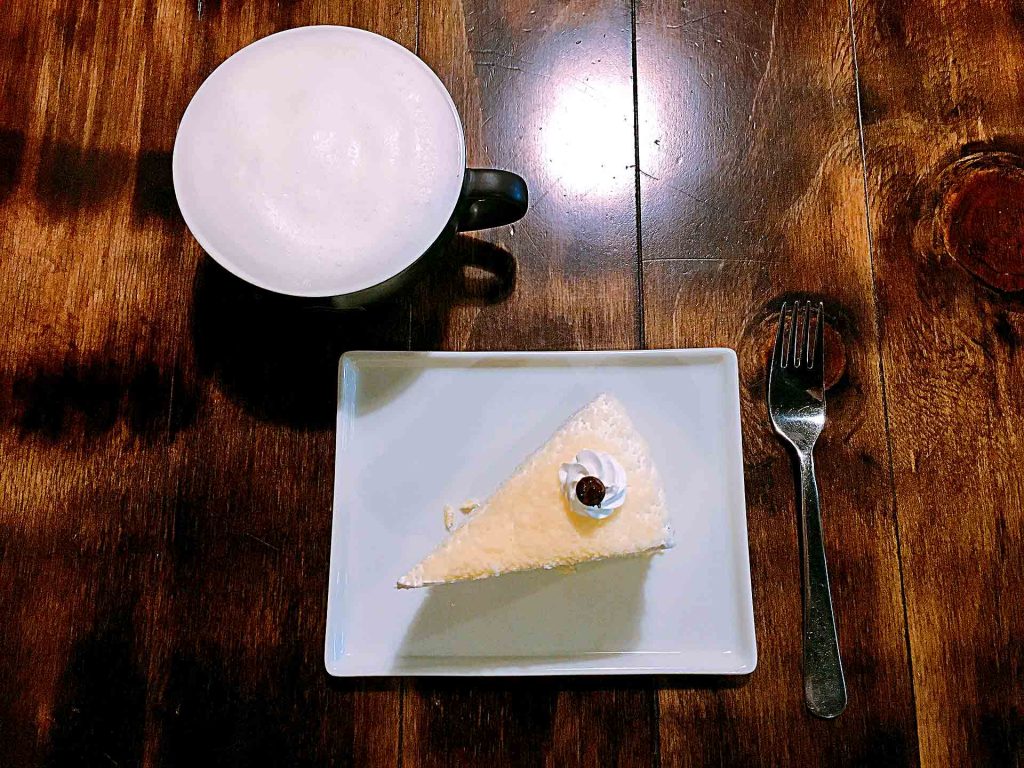 The Sweet Potato Cake looked simple enough. Fluffy and creamy, it could've been vanilla from the naked eye. If you're unfamiliar, the sweet potato tastes like a hybrid of a pumpkin and a potato. So, this wasn't your usual cake. But, you should know, sweet potatoes are quite a popular dessert – even meal – for Koreans, so I was curious what twist they'd use for this creation.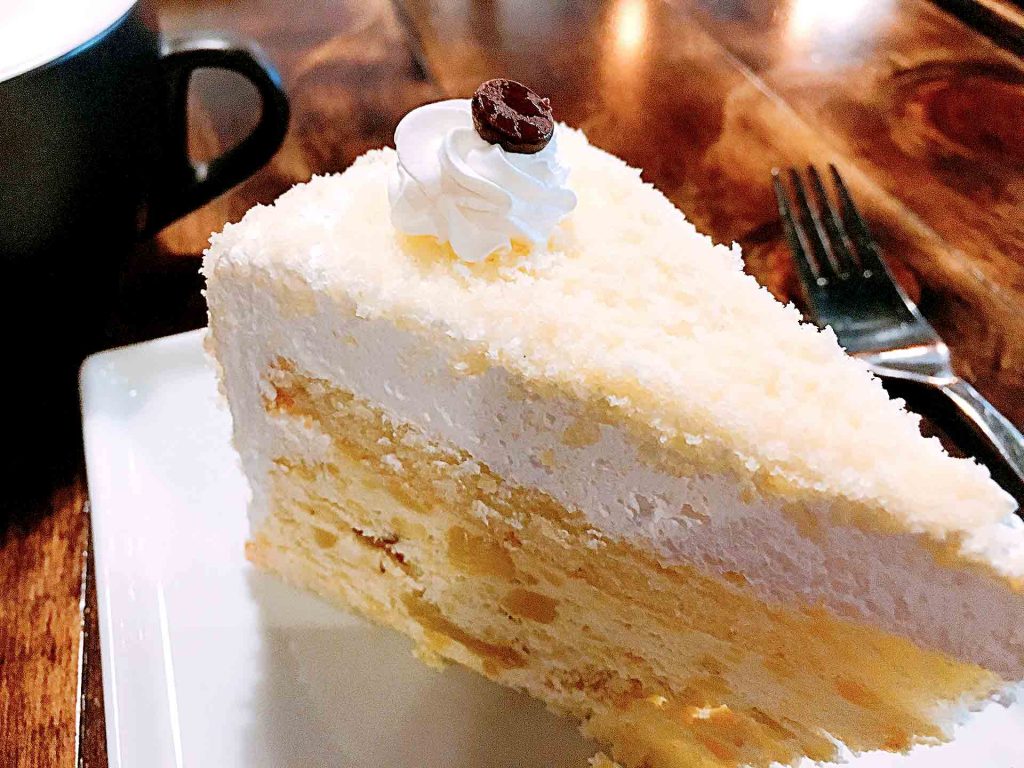 The first bite was anything but vanilla. Fresh cream and cake bounded the pieces of steamed sweet potato pressed between the layers. The potato pieces were dense and sticky, with an earthy taste.
Not as sweet as its name, the sweet potato added girth and starchiness into the otherwise fluffy cake. Surprisingly, the two drastically different tastes provided a great balance as the cream they used was quite saccharine. The cream itself was moist and airy, giving the cake a velvety taste.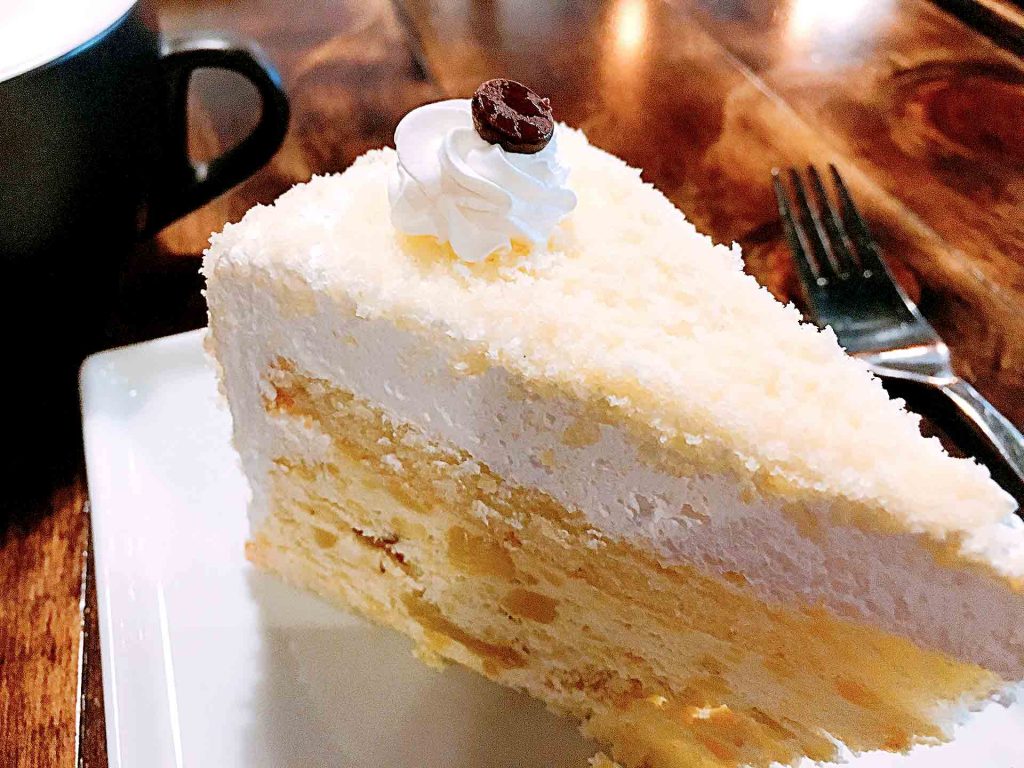 Icing sugar dusted the cake, adding extra sweetness to the (falsely advertised) sweet potatoes. Fresh baked aromas may have been absent, but the smooth sugared taste of the cake satisfied the rest of my taste buds. To top off the perfect confectionary, a dainty chocolate sat on a bed of cream on the top layer of the cake.
Now, let me enjoy that jazz music they play.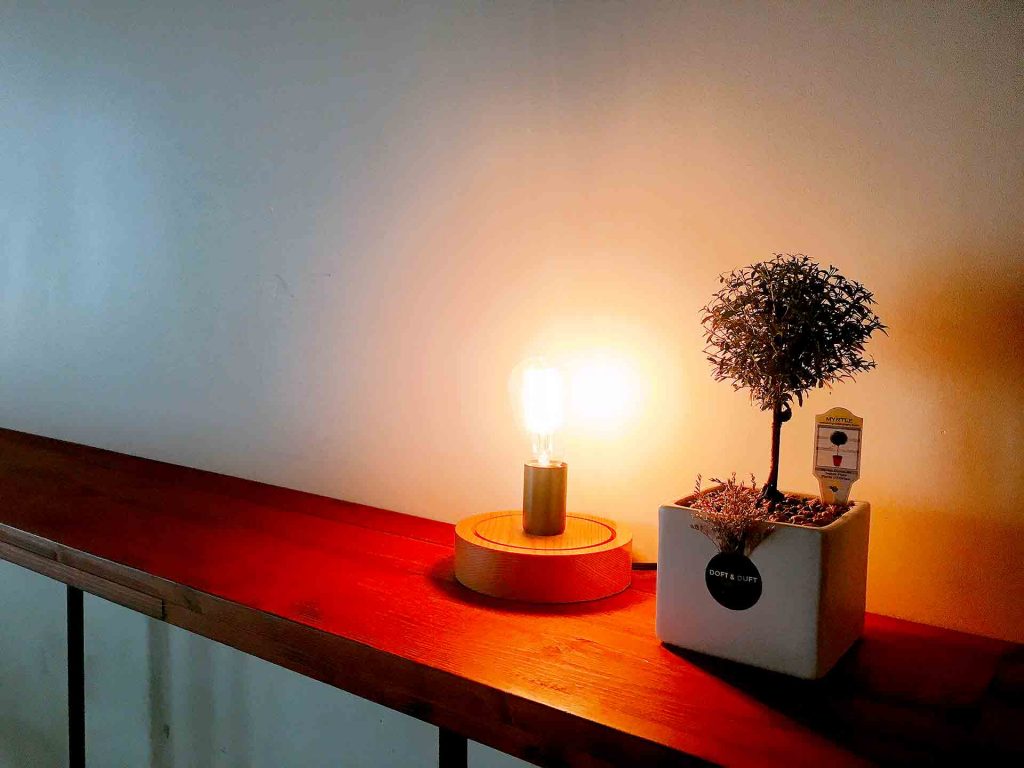 Restaurant: Standing Egg Coffee
Featured Dish Name: Sweet Potato Cake
Dish Type: Cake
Available For: All Day
Dish Price: $7.00
Flavour Profile: Sweet
Served: Cold
Portion Size: Small