The Flavorful Szechuan Stew Pot that Will Tickle Your Taste Buds
A new kid on the block in Richmond's Union Square, Hiro's Stew House specializes in stews in individual pots. We decided to check them out one night to curb our cravings for spicy food. And on recommendation from the server, we ordered the Szechuan spicy sauce stew.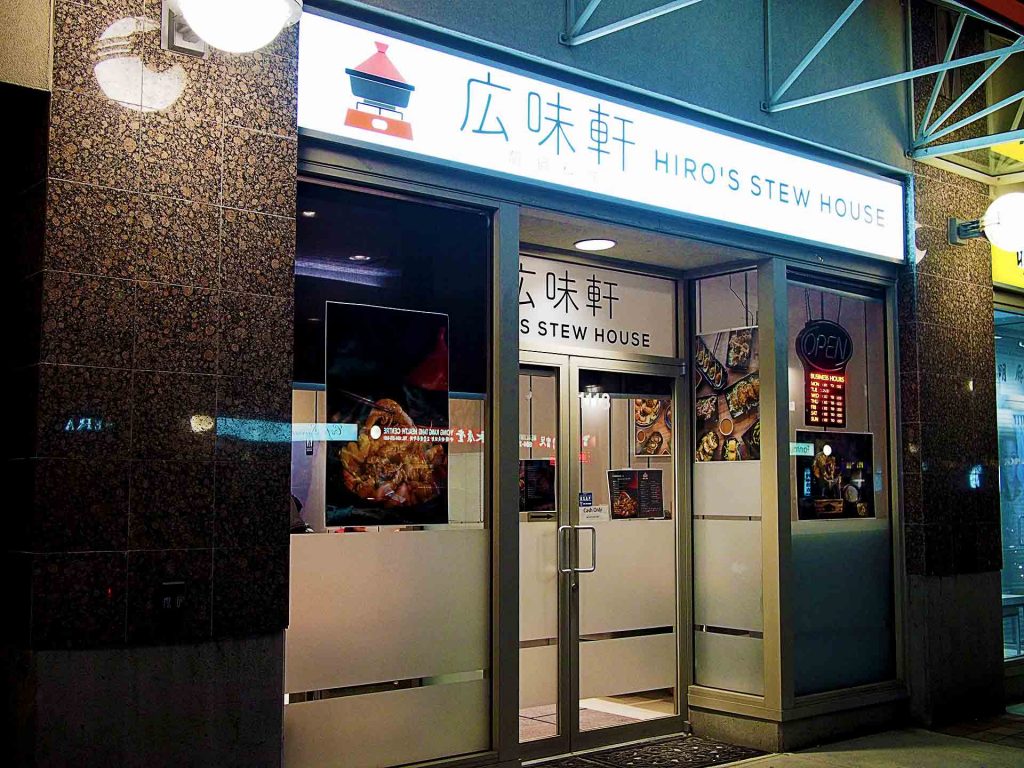 When the stew arrived, we could smell the savoury and spicy aromas of the Szechuan spices through the gaps between the pot and lid. Aside from the enormous pot, the meal came with a bowl of rice and a small plate of pickled radish.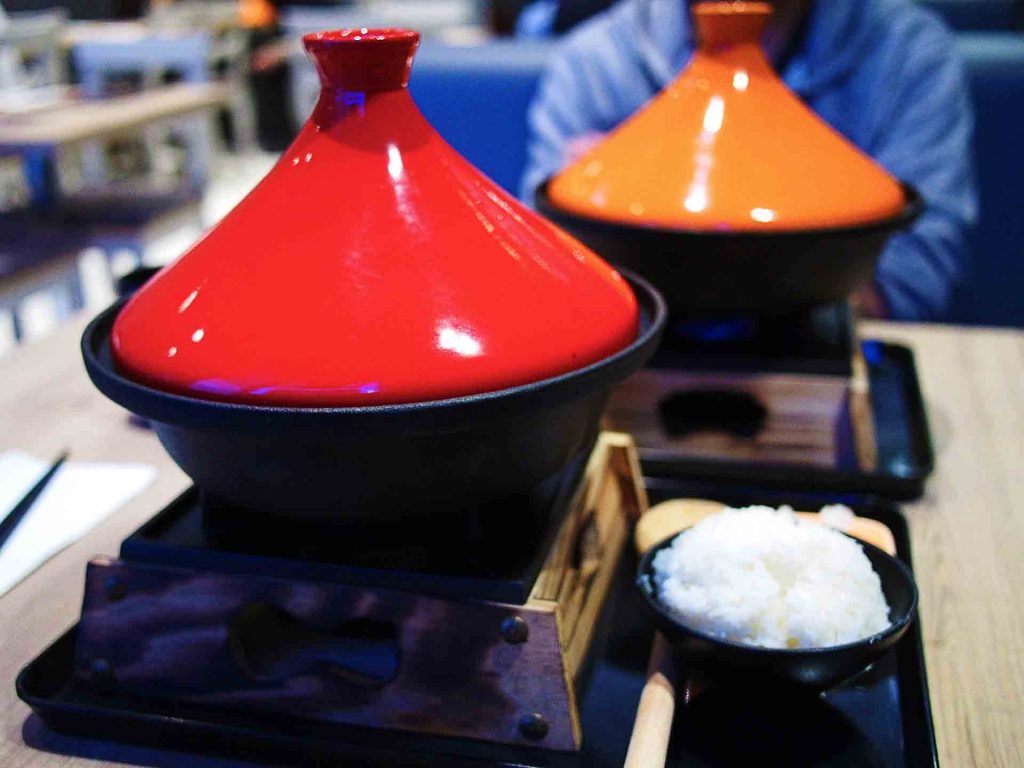 Before we could start, the server suggested we let the pot stew for a few more minutes. We salivated while waiting for the longest five minutes of that night.
When time was up, we finally lifted the lid. The fragrance of Szechuan spices overwhelmed our senses of smell, while our eyes fixated on the mountain of meats, vegetables, and sauce underneath.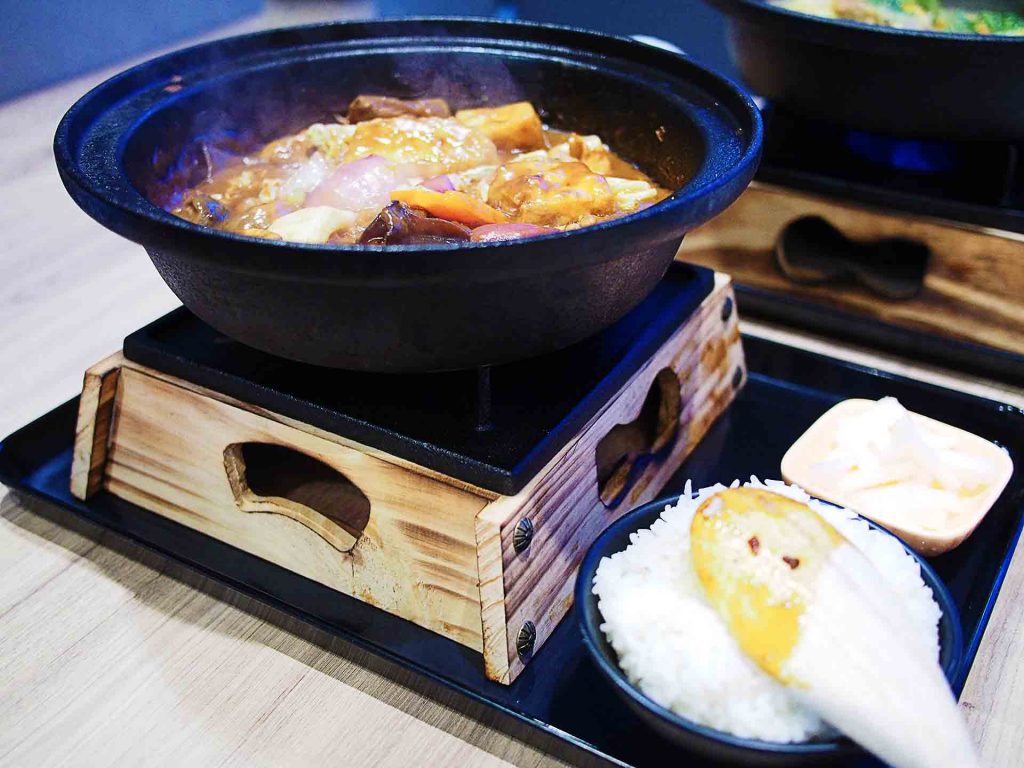 The stew was packed with a variety of meats and vegetables including beef brisket, fish fillets, squid tentacles, tofu puffs, cabbage, mushrooms, carrot, lotus roots, and onions. To our surprise, there was a generous amount of sauce with a thick, gravy-like consistency.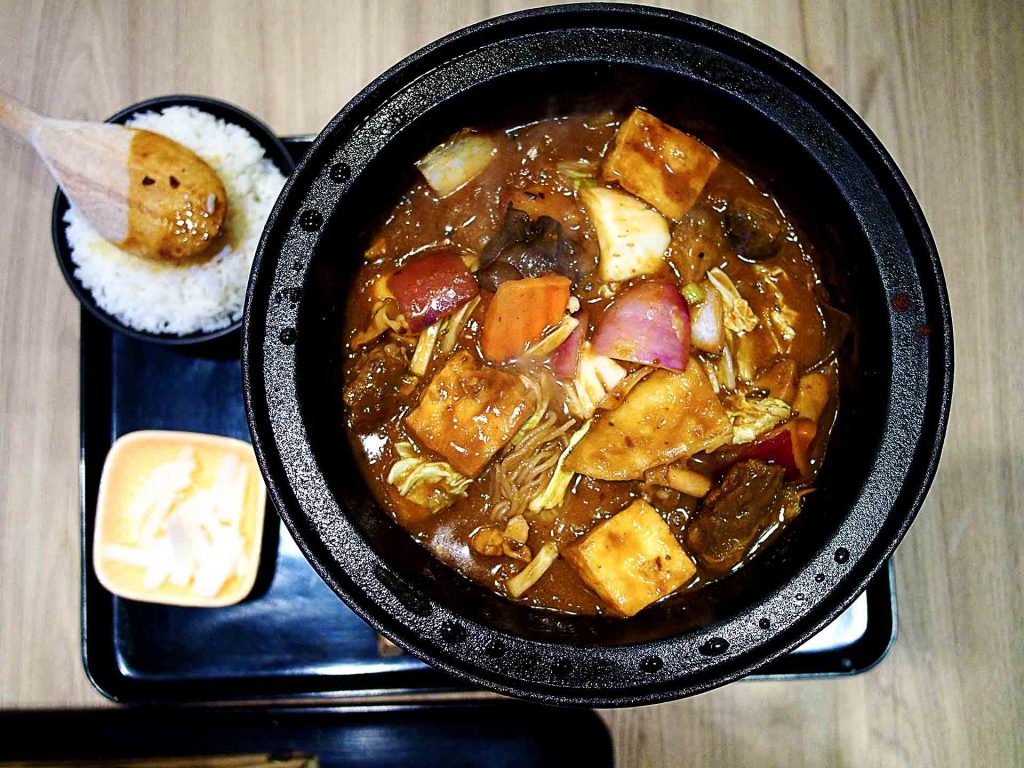 As we took a bite of the beef brisket, we had our expectations blown away. The beef was soft yet tender. The vegetables were fresh. The fish was firm yet flaky. Drenched in the Szechuan sauce, each bite of this Szechuan spicy sauce stew was full of flavour.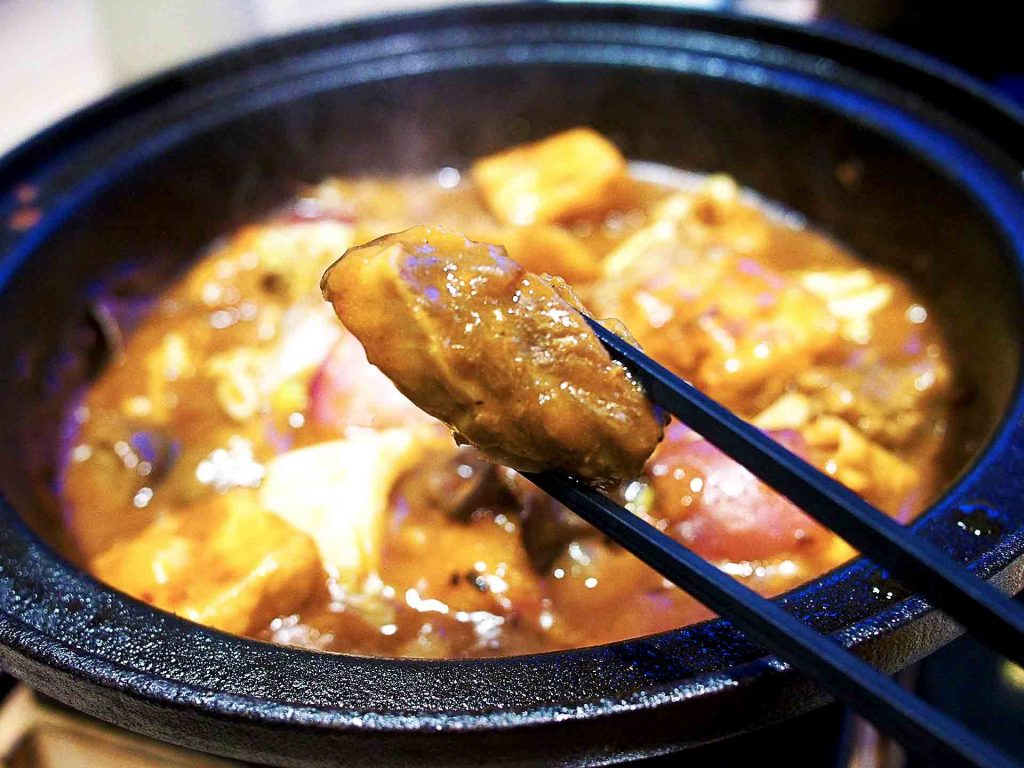 The Szechuan sauce was rich, spicy, peppery, and garlicky, making our lips tingle with the slight burning sensation characteristic of traditional Szechuan spices. But, unlike traditional Szechuan flavours, there was more sweetness in this sauce that balanced the spiciness. The gravy was also less oily than other Szechuan foods, so we found ourselves pouring it over the rice to savour its mild spiciness even more.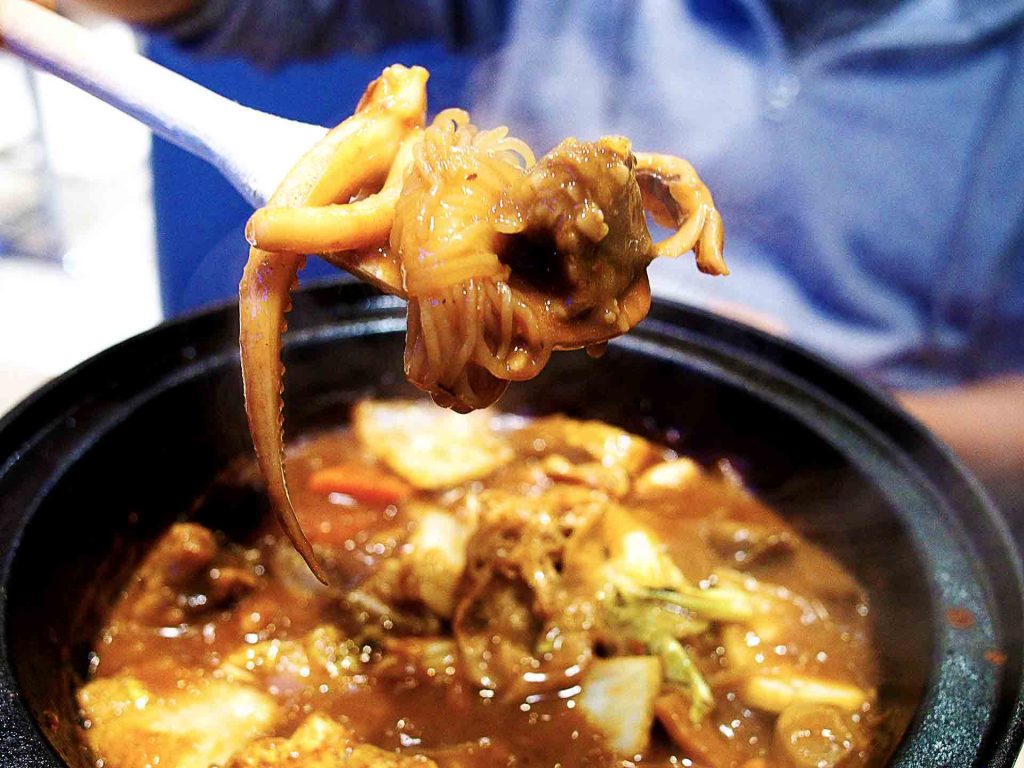 At the end, our server came over to ask about our experience – a rare occasion at a Chinese restaurant. This friendly service was a huge bonus, making our evening at Hiro's Stew House even better. The Szechuan spicy sauce stew satisfied our spicy food cravings and left us with two full stomachs.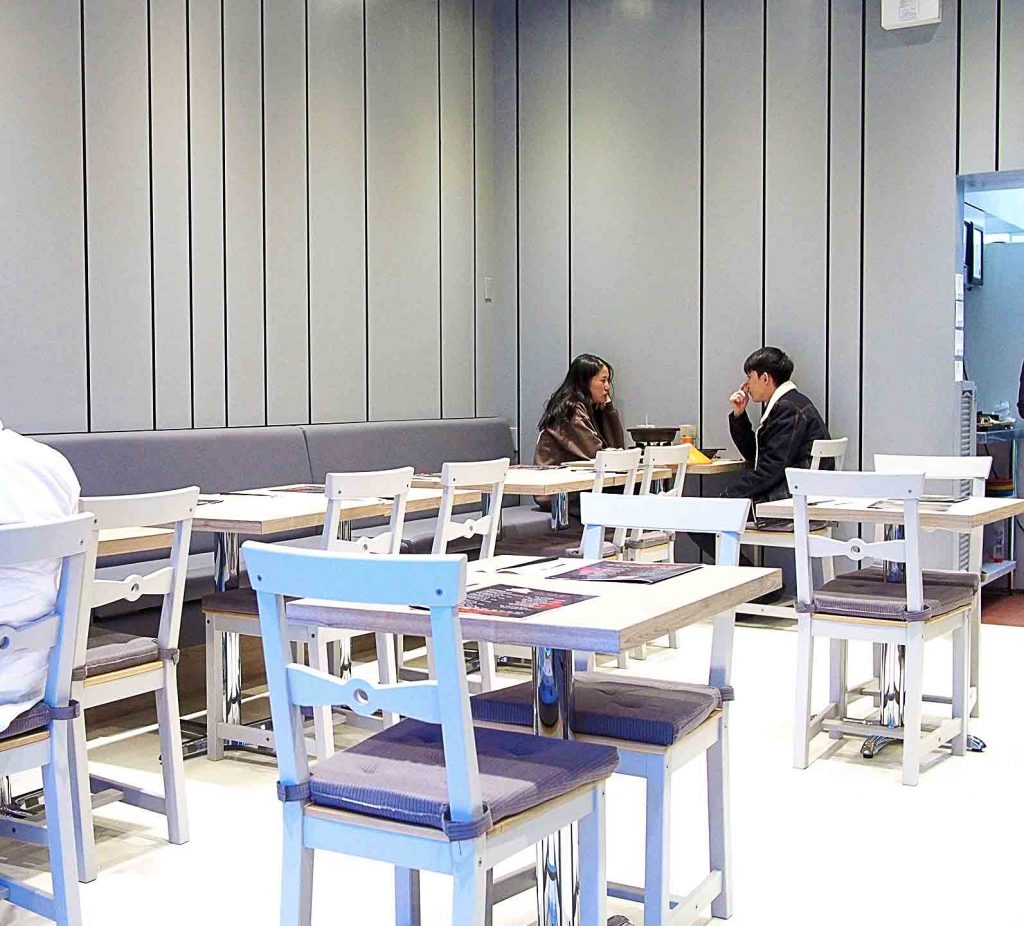 Restaurant: Hiro's Stew House
Featured Dish Name: Szechuan Spicy Sauce Stew
Dish Type: Soup/Stew
Available For: Dinner
Dish Price: $15.95
Flavour Profile: Spicy Hot
Served: Hot
Portion Size: Large