The Soy Mocha That Perfectly Balances Coffee And Chocolate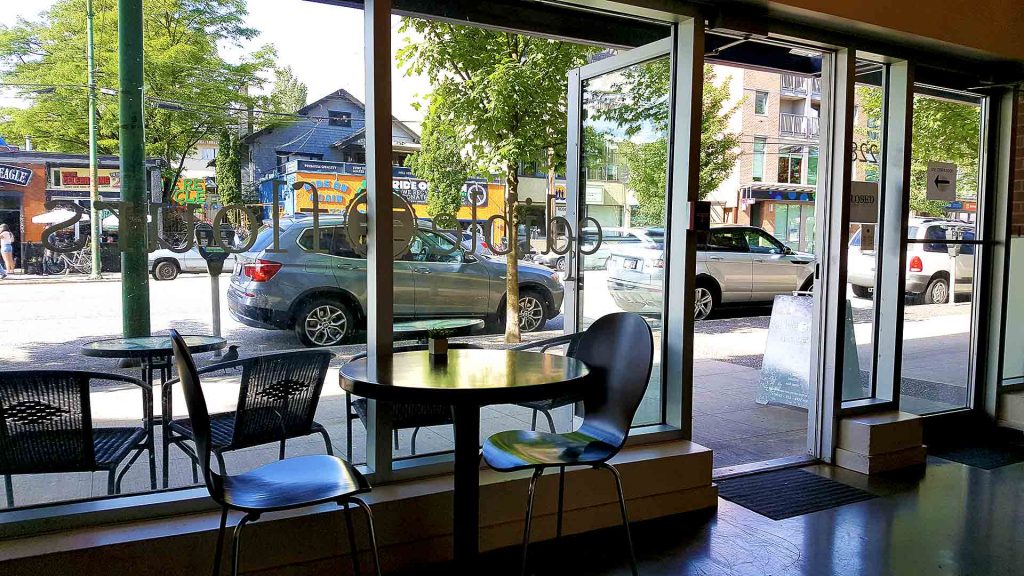 To non-vegans, the thought of going to an all-vegan café may be as appealing as eating soggy bread. But, I assure you that a trip to Edible Flours on West Broadway is more than worth it. If you're to venture there for any one reason, it should definitely be for their soy mocha.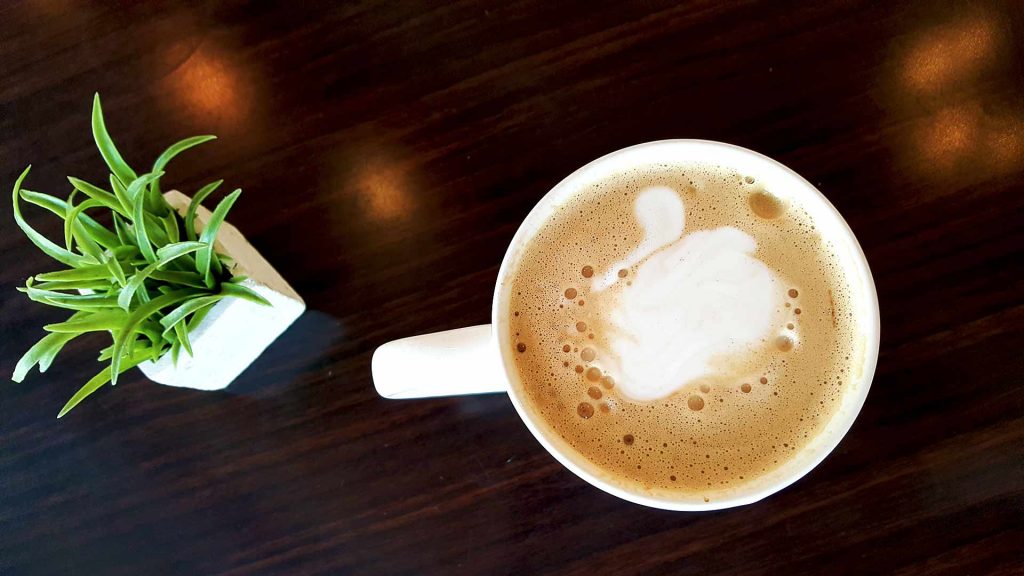 Without an ounce of hyperbole, this is easily the best mocha I've ever had. There's a noticeable difference in taste compared to than anything I've had previously.
Most mochas go heavy on the chocolate. Most completely forget that a balance between the bitter taste of coffee and the sweet dark chocolate is what makes a mocha appealing. Not at Edible Flours, though. The contrasting flavours complement each other beautifully here without hiding one another.
However, the servers (who are all lovely) claim that the secret to their soy mocha's success is in the coffee beans. Brewed by Moja in West Vancouver, the coffee is far from acidic and quite heavenly.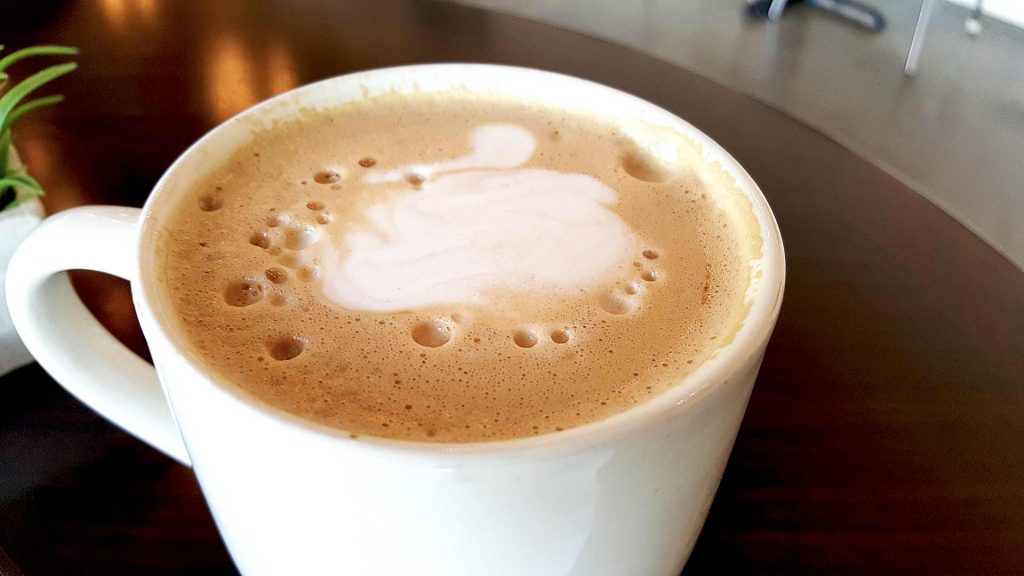 Due to the fact that the café contains no dairy, I opted for soy milk. You also have the choice of almond milk. With soy, the body is less creamy than expected. This is probably why the taste of coffee is so pertinent. It's more like a smooth, rich espresso with ribbons of dark chocolate threaded throughout; it's a soy mocha for adults. The crema is rich yet fluffy. And the soy mocha comes in a warm ceramic mug to keep the drink steaming. Waiting at the bottom of the mug lays the remnants of the sweet dark chocolate. It's like the extra gift you receive from Edible Flours for visiting their stellar café.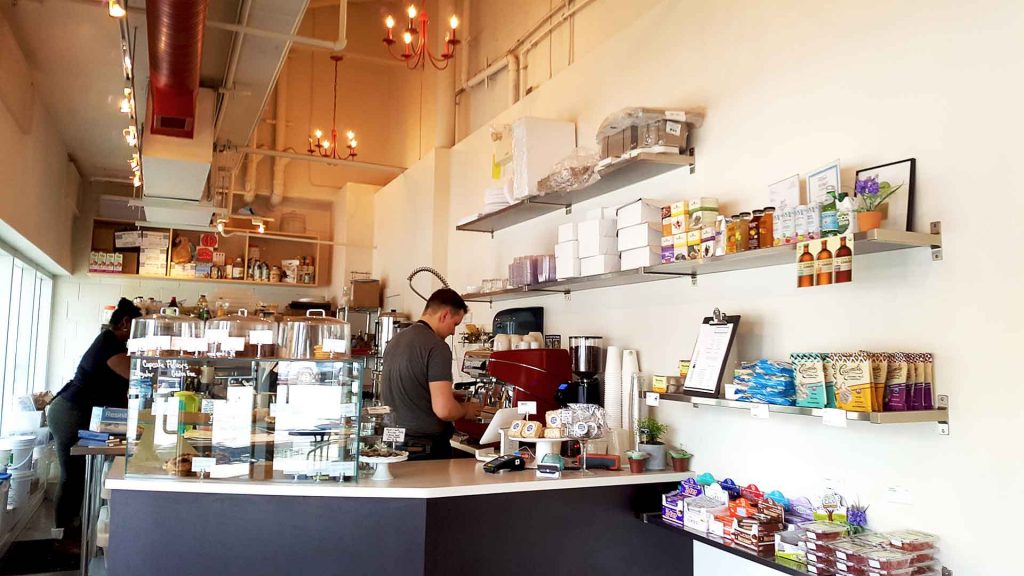 Edible Flour's café itself is bright, open, and minimalist, with just a hint of industrial style. The burst of red on the vents and chandeliers is a nice touch. Via their completely exposed kitchen, you can observe the bakers take extreme precautions to not cross-contaminate their ingredients to suit people of almost all dietary needs. This hidden gem is a great place for anyone but is absolutely ideal for anyone whose friends deem them difficult to eat out with.