The Mac & Cheese That Marries Carbs, Meat, and Cheese
Mamie Taylor's Mac & Cheese with smoked ham hock arrived on the table in an adorable mini cast iron pan. From the sizzling hot pan, I could smell the cheese-laden fumes before I even laid eyes on the dish. Topped with a crispy golden crumb, the mac and cheese made a delightful crackling noise as I dug in. The portion was generous, heightened by the richness of the dish. So, my willing comrade had to help me finish it.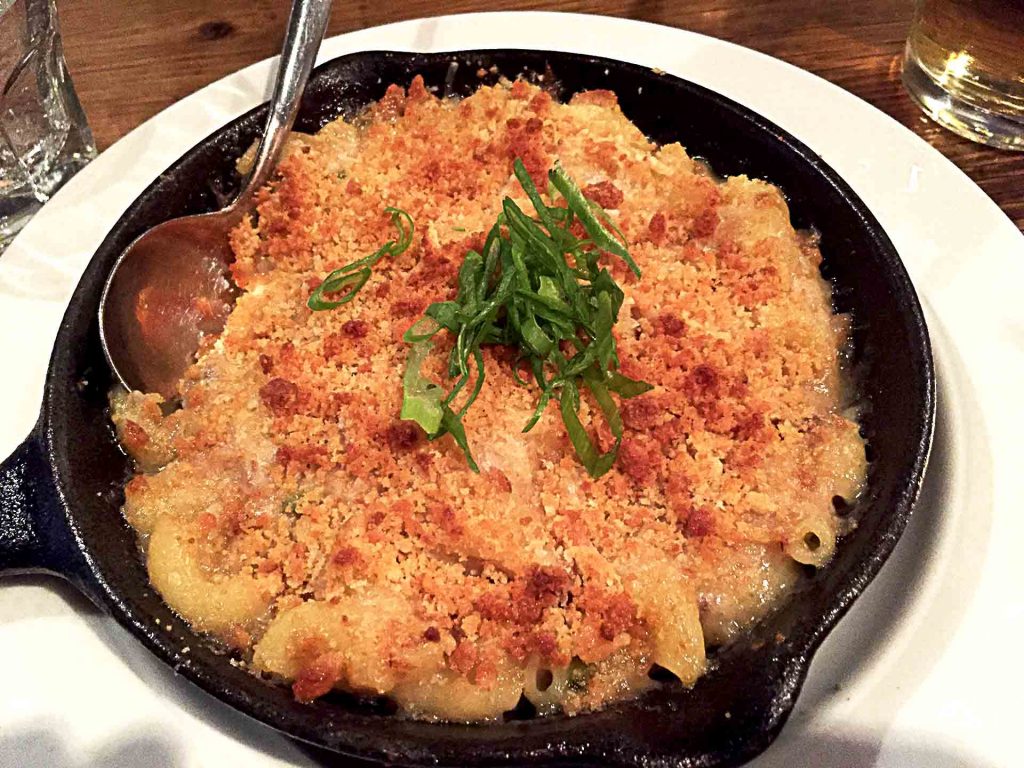 The luscious texture of this mac and cheese at Mamie Taylor's hit my mouth like a ton of bricks. If I had to guess how much cheese they used in this, I would hazard to say all of it. The noodles were short and stout rather than the usual longer elbow shape. This helped to accommodate maximum cheesy goodness.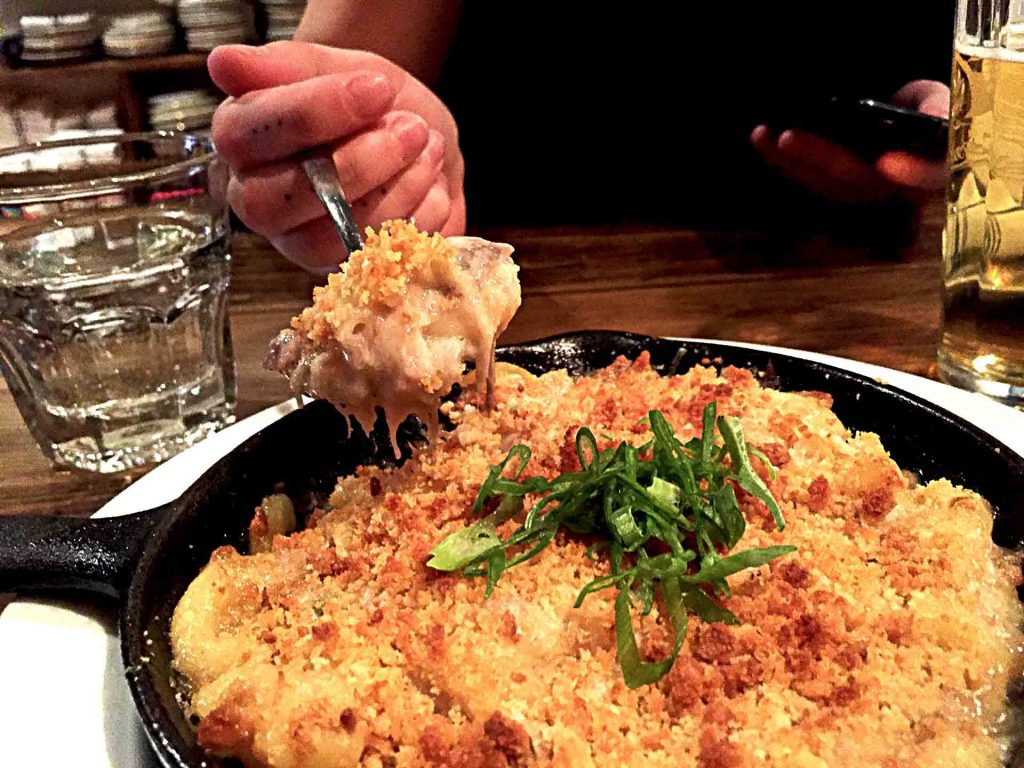 The highlight of the dish, however, was the delightful chunks of smoked ham hock peppered throughout the macaroni.
Taken from the bottom of the pork leg, the hock is a great, meaty cut that lends itself well to slow cooking or braising. The hock was sweet and salty, elevating what was already a stellar mac and cheese. Smoking had rendered it melt-in-your-mouth delicious, and it went very well with the tender pasta and creamy sauce.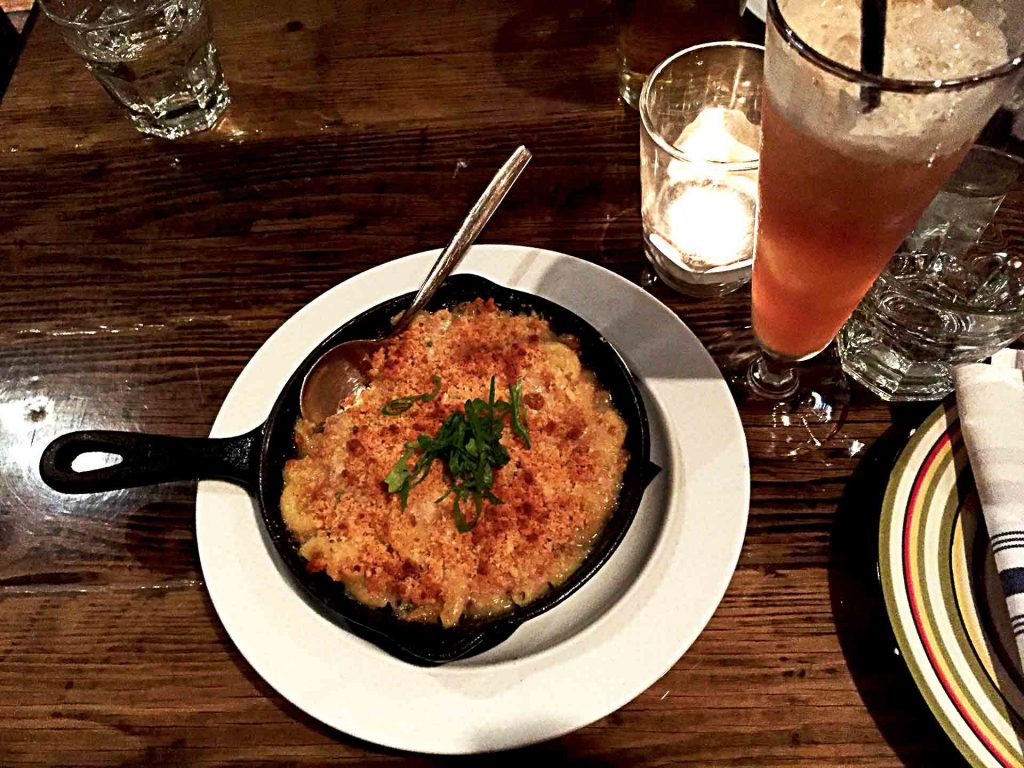 I'm a sucker for foods that scream of excess, and what better way to do that than by marrying carbs, meat, and cheese? The cherry on top was washing it down with a delicious, expertly prepared cocktail. I enjoyed my favourite, the All Inclusive: tequila, vermouth, orgeat, pineapple, fresh lime, and bitters.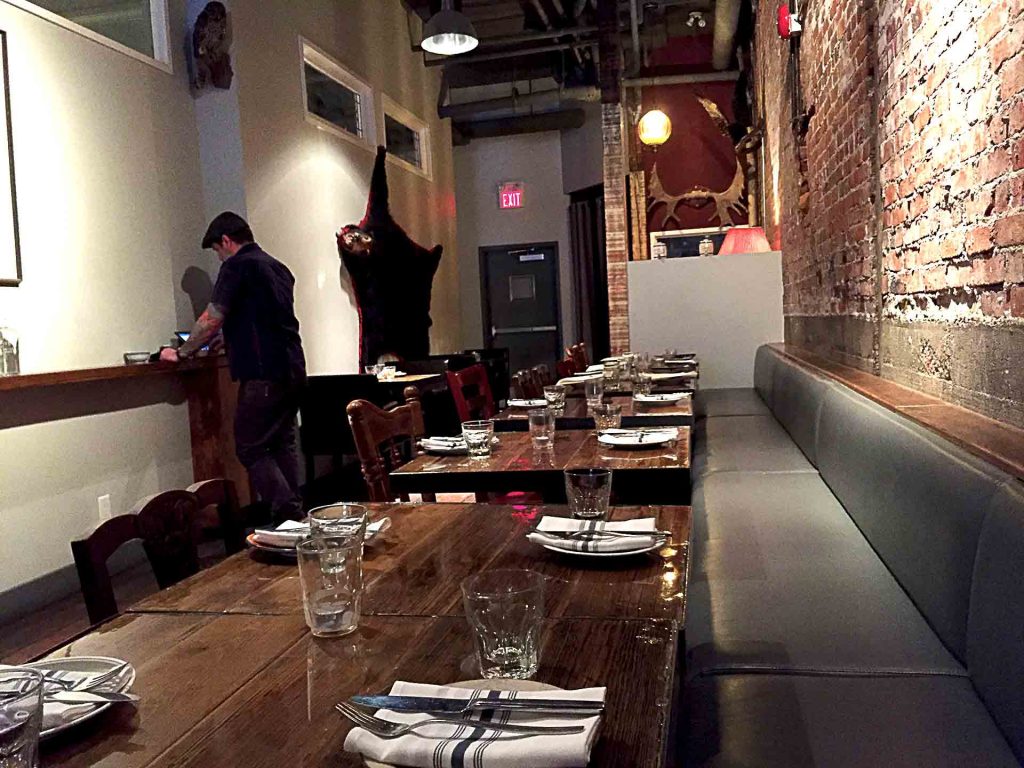 Mamie Taylor's serves a wide array of traditional American foods: barbecue, smoked meat, mac and cheese, fried chicken, and more. They also have a large selection of cocktails that are a refreshing reprieve to their menu. Here, you'll dine in a cozy, intimate venue with décor that harkens back to that last uncomfortable hunting trip you took with your uncle.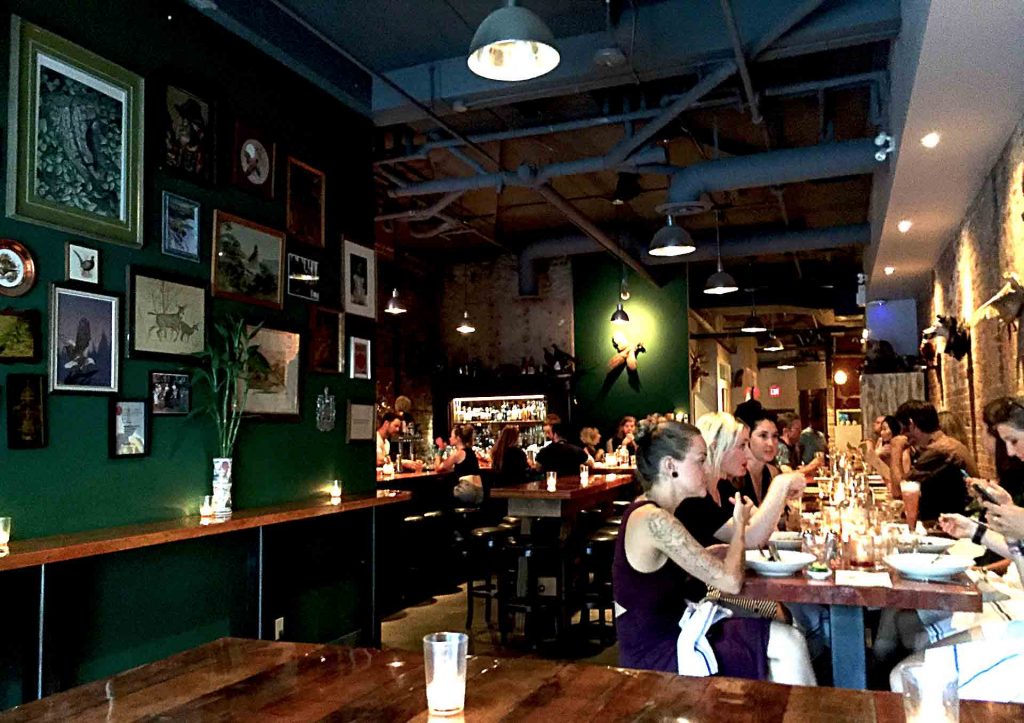 A real gem, Mamie Taylor's offers an excellent array of southern-inspired menu items in a charming and authentic cabin-style venue. It's good food without the pretension!
Restaurant: Mamie Taylor's
Featured Dish Name: Mac & Cheese
Dish Type: Pasta/Risotto
Available For: Dinner
Dish Price: $12.00
Flavour Profile: BBQ
Served: Hot
Portion Size: Large