A Poutine Combo Worth Cheating on Your Diet For
Like every other Canadian, I love poutine. So Fritz European Fry House was the perfect place to satisfy my poutine craving. It wasn't 2am on a Friday night when I checked out this Davie Street fry shop, but the Hot Dog Combo Poutine turned out to be no less delicious.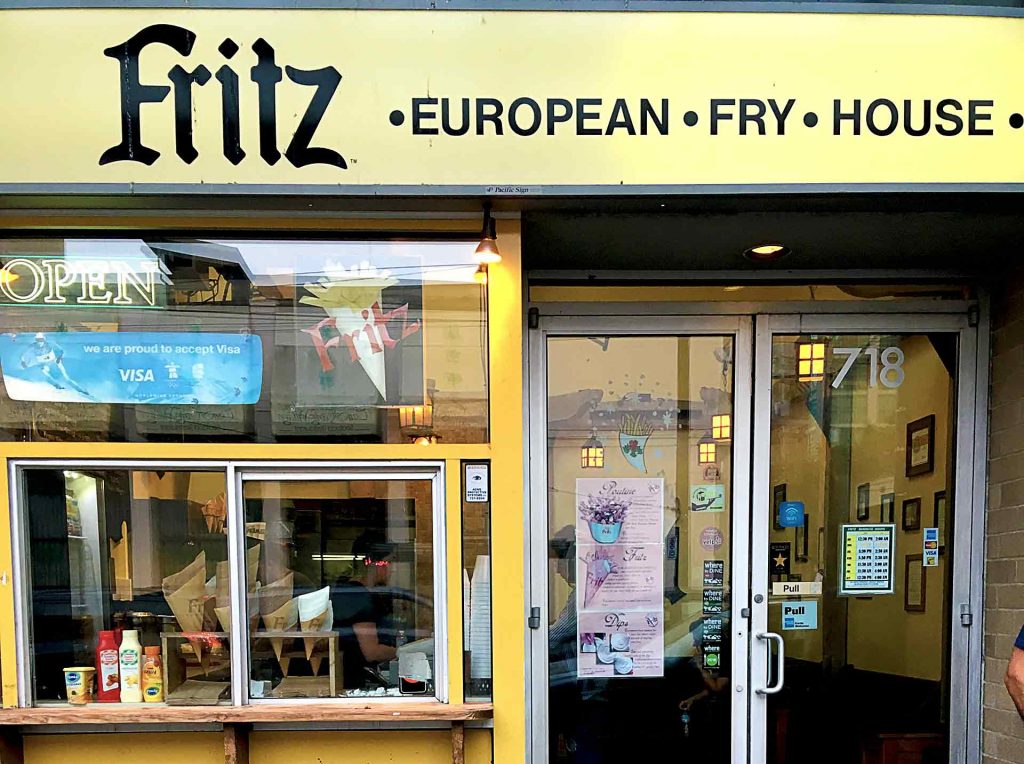 From the outside, Fritz European Fry House is quite modest. Without its yellow sign, you could easily miss it. Inside, it's modestly decorated in a northern European style with three benches for sitting and enough standing room for about eight people.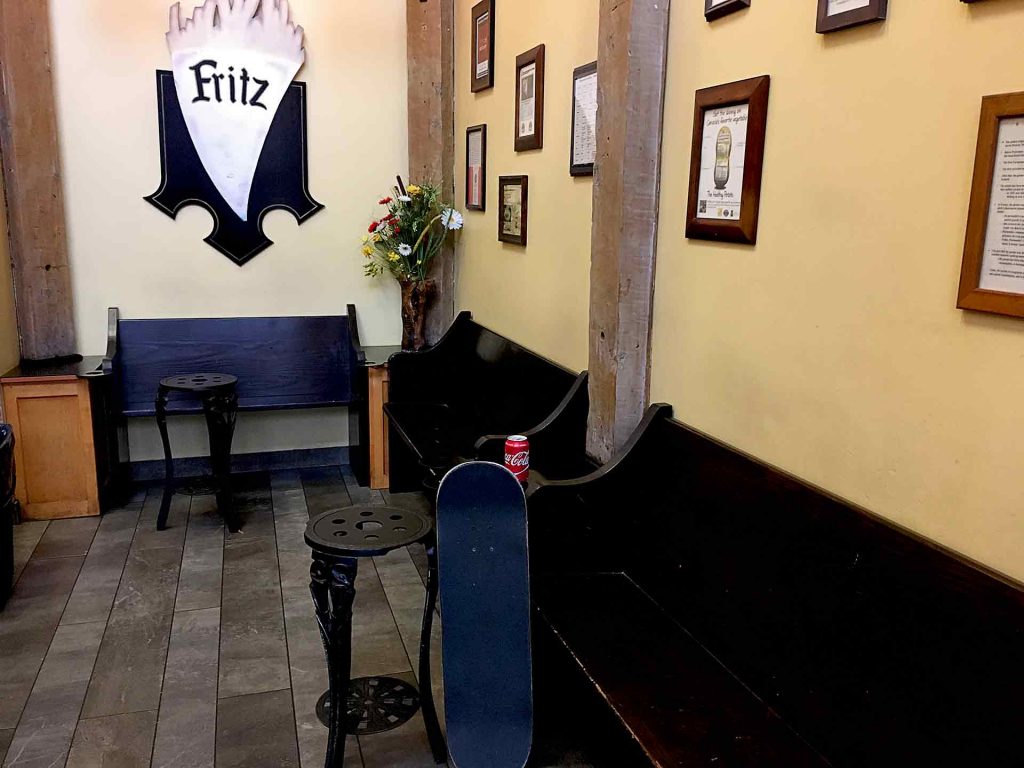 Fritz's menu features all sorts of poutine toppings you can order to your heart's desire. But like I said, I'm Canadian, and I just wanted a good ol' regular poutine. I might have also ordered a hot dog on the side – just because I can.
The Hot Dog Combo Poutine comes with a medium-sized, greasy poutine, a small juicy hot dog, and a can of Coke. The combo reminds me of carnival food with smaller, city-sized portions. Thick, hearty gravy melts the poutine's cheese curds enough to produce satisfyingly stretchy strings of cheese.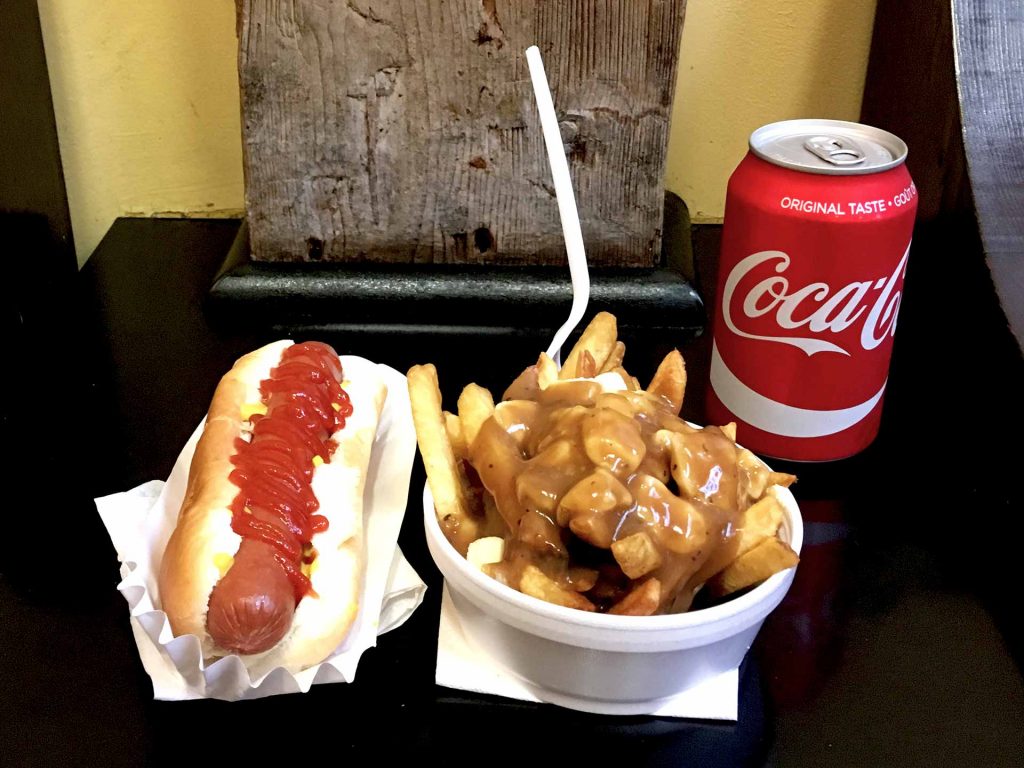 This gravy and cheese curd slurry sits atop a mountain of hand-cut french fries, the fries being crispy on the outside and fluffy on the inside. The hot dog has a sweetness to it, which matches well with my choice of ketchup and mustard. The hot dog is also a perfect addition to the poutine. It's almost like a third topping I didn't know I wanted.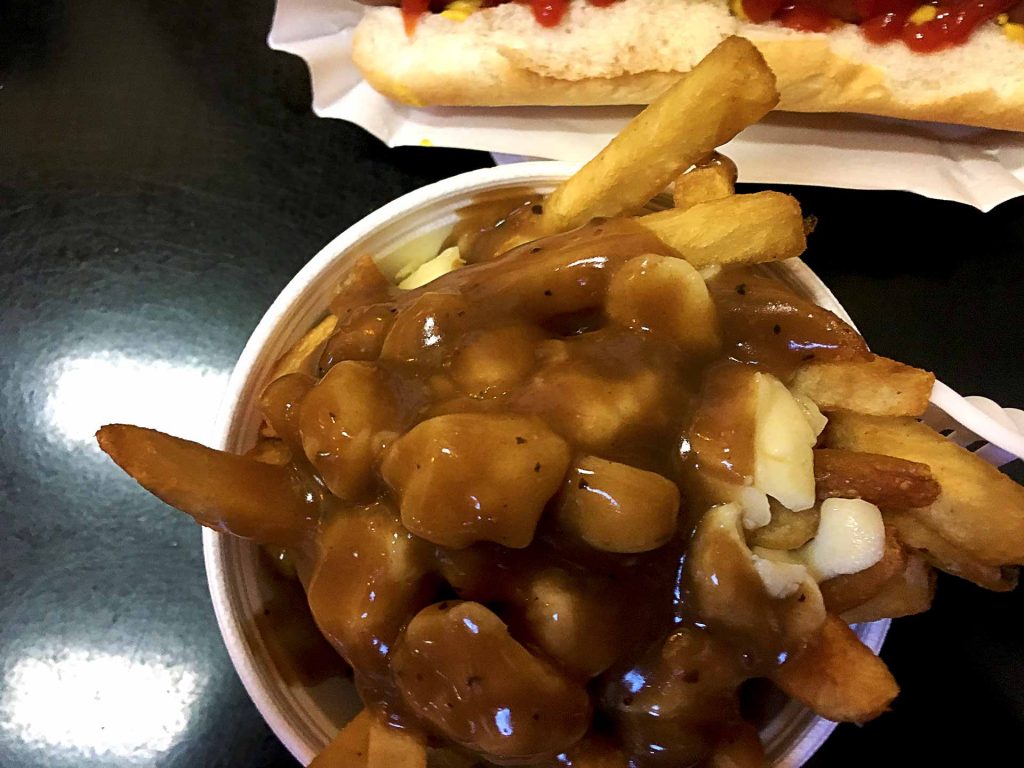 The poutine and hot dog come in paper cups and trays. Nothing fancy, but perfect to grab and go on a night out on Granville Street (the most appropriate time for poutine). And Fritz's limited seating and constant flow of customers encourage you to venture outside. Once outside, the smells of canola oil and gravy mix with the miscellaneous aromas of Granville Street. This creates the classic street food experience.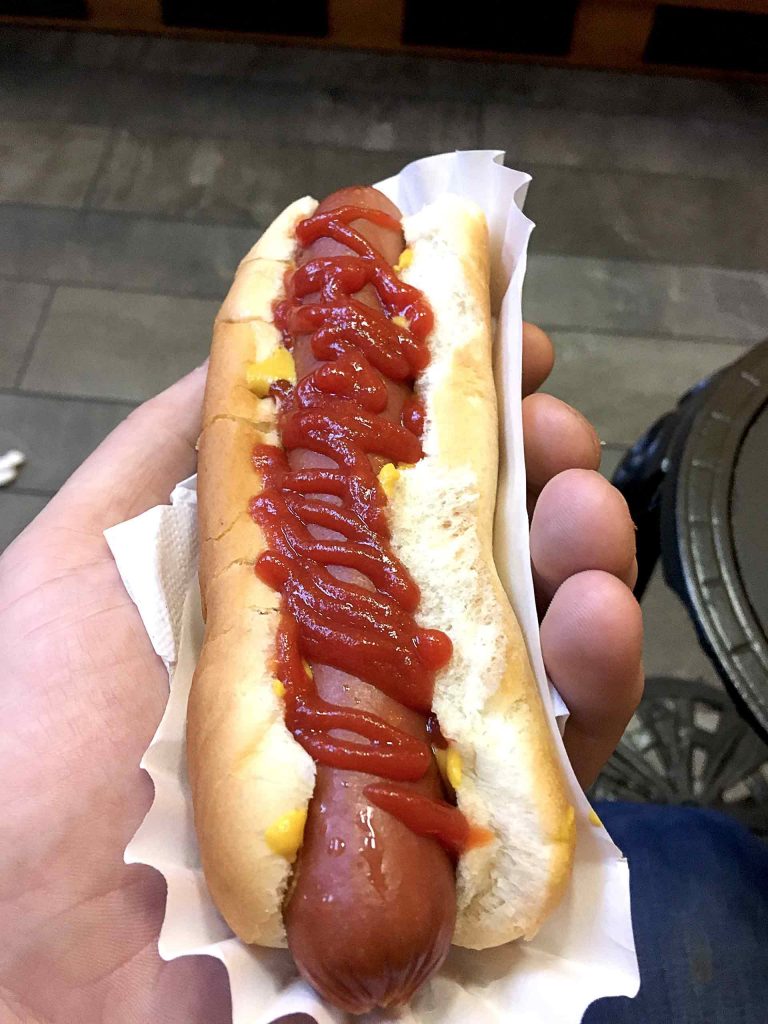 If it's 2am on a Friday night and you're stumbling down Granville Street, hungry, do yourself a favour. Turn onto Davie Street and get yourself some poutine at Fritz.
Restaurant: Fritz European Fry House
Featured Dish Name: Hot Dog Combo Poutine
Dish Type: Antipasti/Tapas/Snack
Available For: All Day
Dish Price: $10.75
Flavour Profile: Savoury
Served: Hot
Portion Size: Large