The Most Authentic Philly Cheesesteak in Vancouver
Vancouver is a city known for many things – rain, sushi, beer. But not cheesesteaks. People don't know us for making the world's finest cheesesteaks. Because, well, we're not Philadelphia. But there is one restaurant, a little place called The American Cheesesteak Co., that makes a sandwich called The Philly. This sandwich will make you believe you can find a good cheesesteak in Vancouver.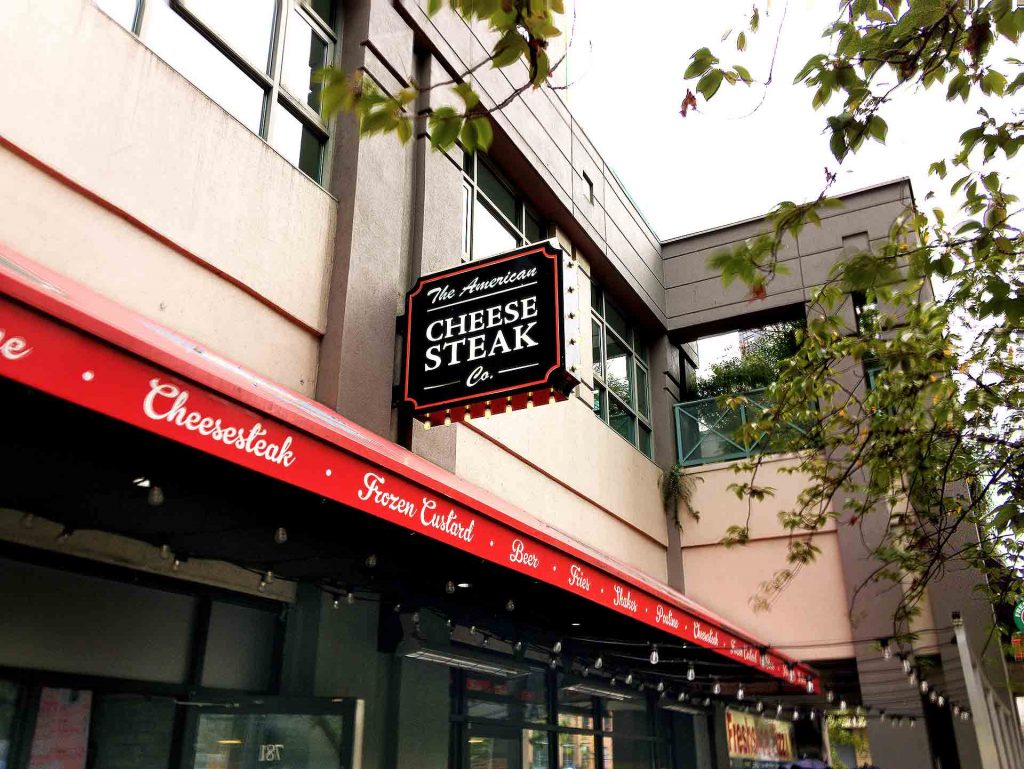 As a restaurant devoted to a no-frills sandwich, The American Cheesesteak Co. is surprisingly stylish. With an open kitchen, leather booths, and exposed brick, this place has a modern feel mixed with some of that old-fashioned Philly spirit that inspired their signature dish. As Vancouver's first restaurant dedicated to cheesesteaks, it's no wonder they're good at what they do.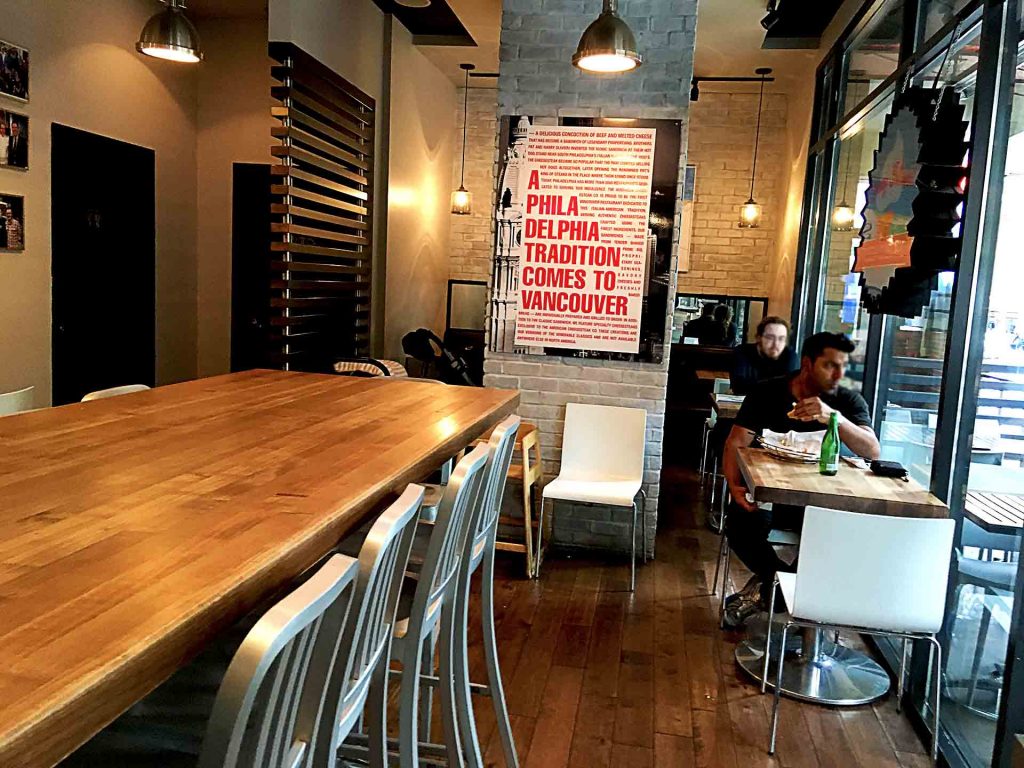 Made fresh to order, The Philly cheesesteak features shaved prime rib, sautéed onions and American cheese. Though simple, these key ingredients let off a mouthwatering aroma as they're cooked in front of you. The sandwich comes in a metal basket, its contents nearly overflowing from the toasted white bun sliced half open. Take your first bite and you'll experience the tenderness of the prime rib and gooeyness of the melted cheese.
The creamy, not-so-sharp American cheese comes on strong as the first flavour, while the heavenly prime rib just melts in your mouth.
Finally, the sautéed onions balance out the sandwich with a bit of sweetness, while the white bun holds everything together. From the onions, to the cheese, to the prime rib, this sandwich produces a level of grease that will satisfy the most powerful fast food cravings.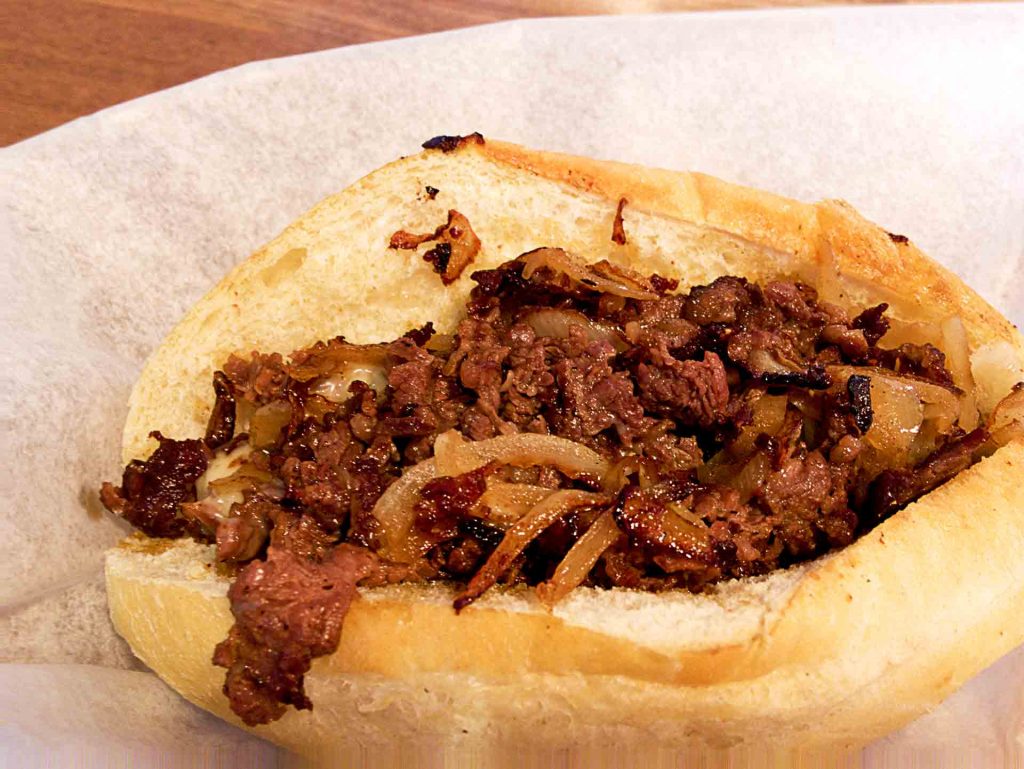 Every Philly cheesesteak I've ever eaten has paled in comparison to this one. They usually use the wrong type of bread, a different cut of meat, or a cheese that's just too good for a cheesesteak. The American Cheesesteak Co. is special because they understand what a cheesesteak is and they stick to it. Aside from The Philly, they also feature specialty cheesesteaks exclusive to their own restaurant.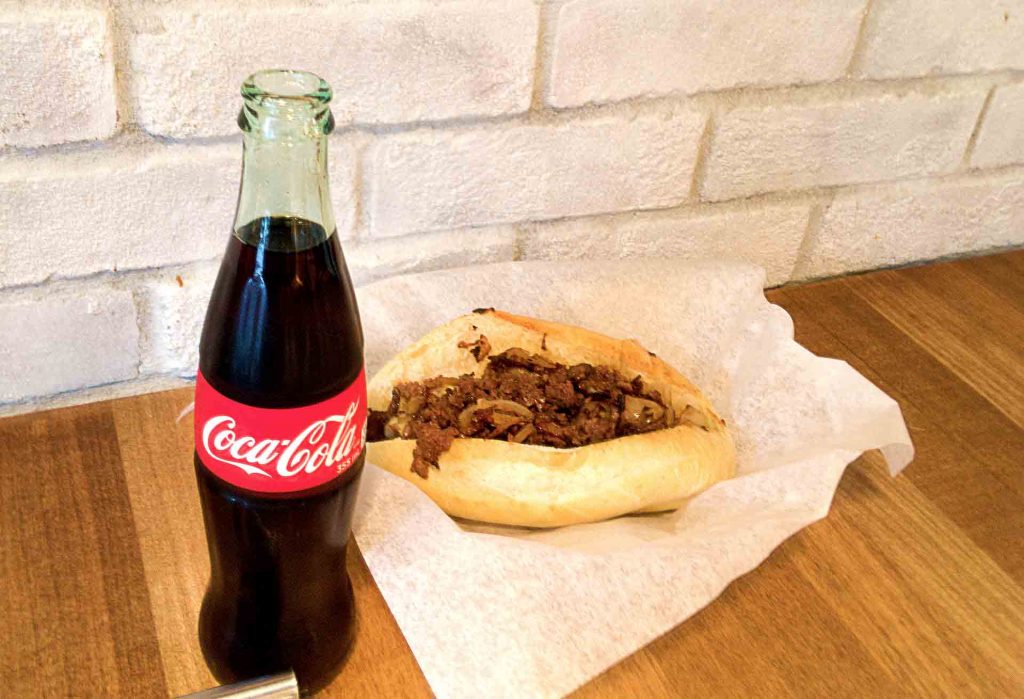 So, if you're looking for an authentic Philly cheesesteak without having to fly to Philadelphia, head down to Davie Street and pick one up.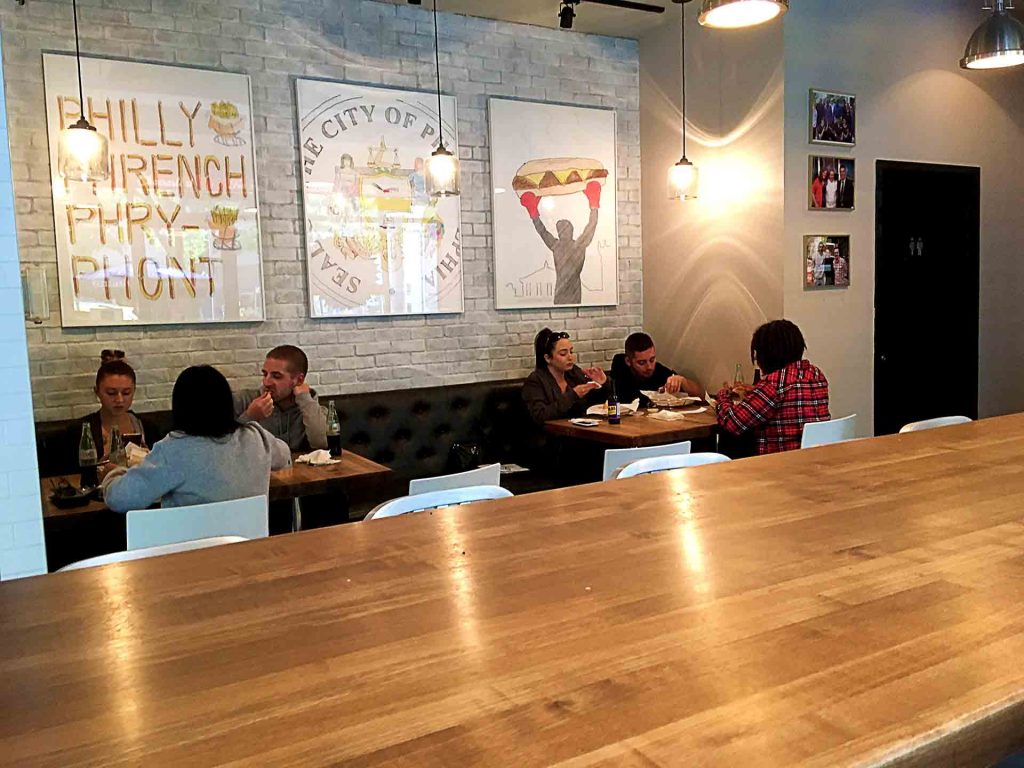 Restaurant: American Cheesesteak Company
Featured Dish Name: The Philly
Dish Type: Burger/Sandwich/Wrap
Available For: All Day
Dish Price: $10.00
Flavour Profile: BBQ
Served: Hot
Portion Size: Large