The Chai Tea Mousse Cake Enjoyed In A Massive Garden-Like Setting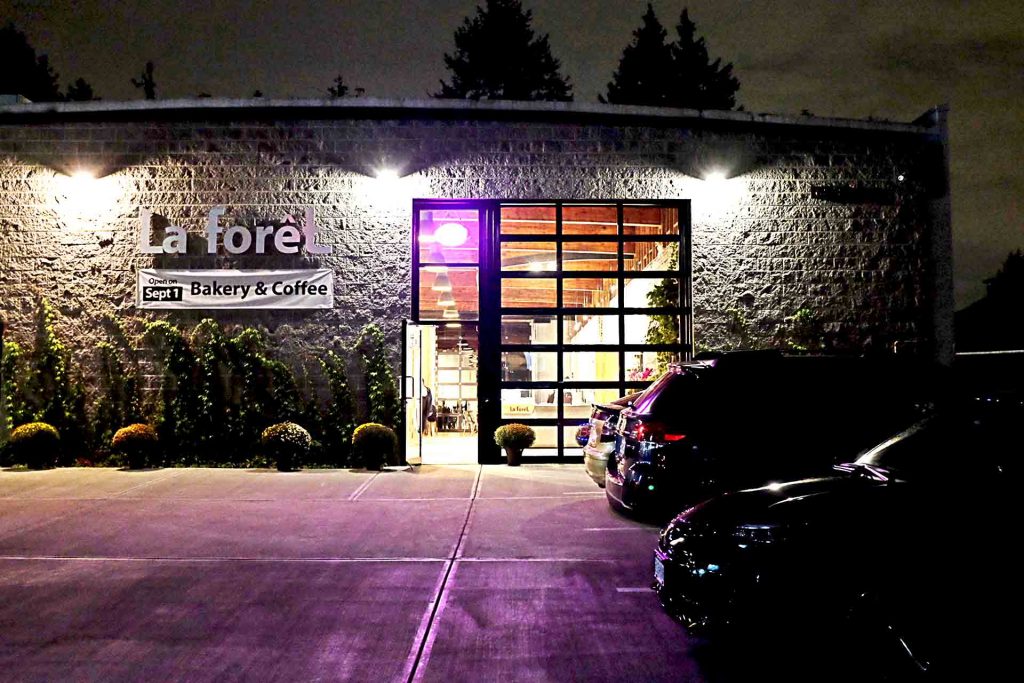 Sitting in a massive 5,000-square-foot space, La Forêt is one of Vancouver's largest hidden finds. As I walk in, there are wooden chairs, marble tables, large paintings, string lights, and botanical greenery strewn about.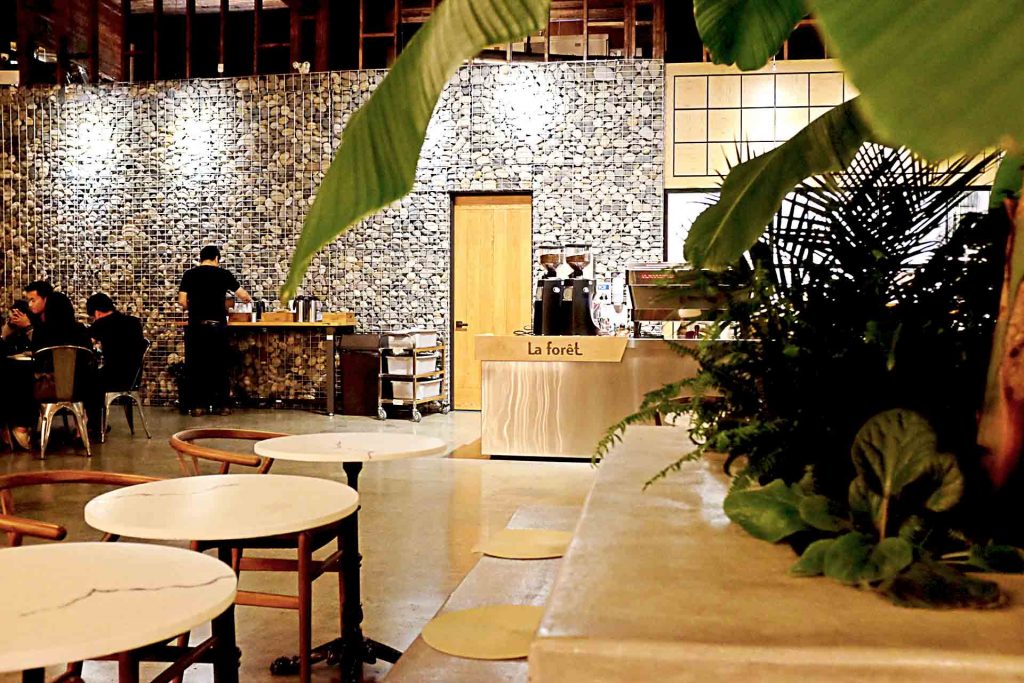 This busy evening, I'm particularly drawn to a cake on display – the Chai Tea Mousse Cake. The cake is both delicate and complex, with layers among layers of fresh ingredients. The light aroma of tea is alluring. On top sits a mound of vanilla marshmallow that's soft, chewy, and sweet. A thin coating of black tea sugar glaze envelopes the fluffy chai tea mousse underneath.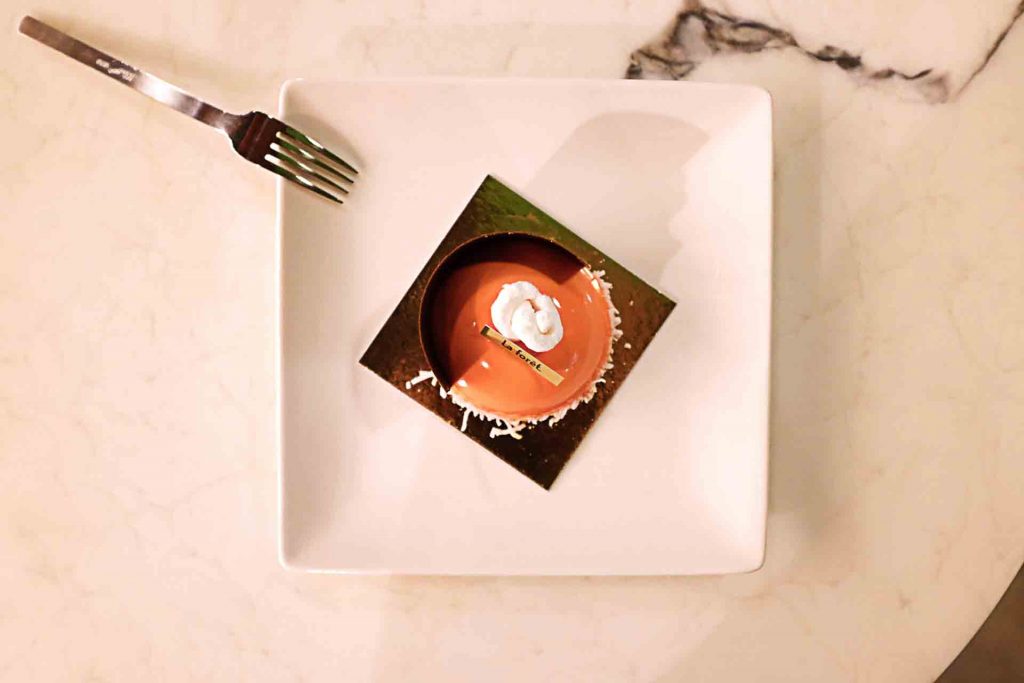 The cake cuts easily with my fork, and I taste a brief sweetness in the glaze that quickly melts into a velvety smooth mousse filled with light, peppery notes of cinnamon, cloves, and black tea. Around the bottom rim are raw coconut flakes that complement the buttery flavour of the mousse and give it more texture.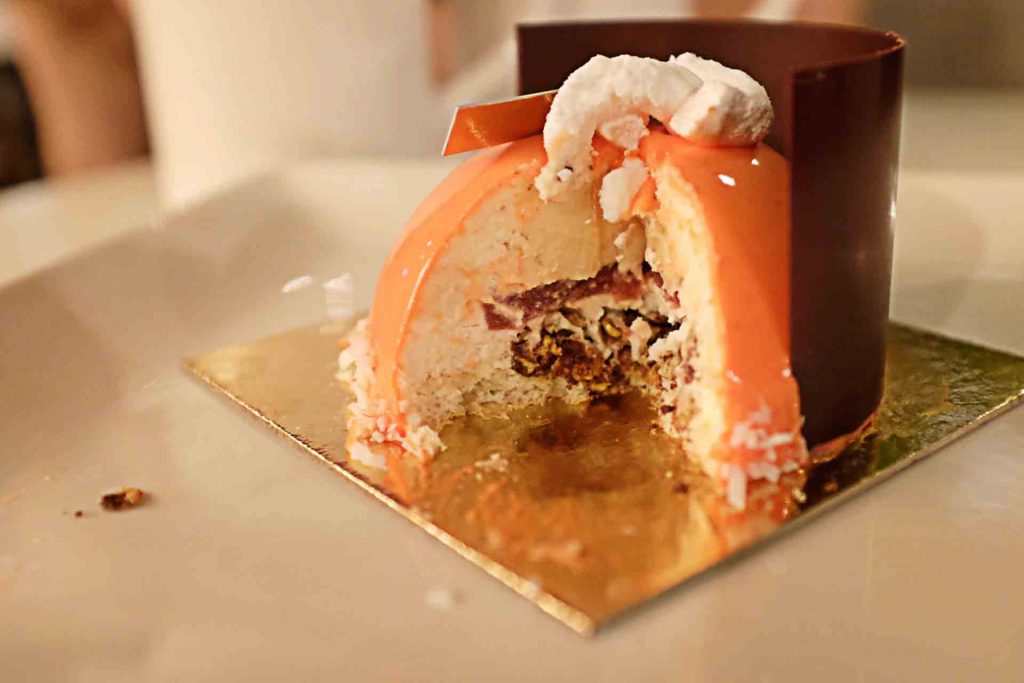 A disc of tea caramel is hidden in the cake's centre. The caramel takes on a deep blush colour and a Jell-O-like consistency. The taste reminds me of strawberry fruit jelly, except with a dark, caramelized backdrop that couples well with the cake's chai spices.
Next, a layer of crunchy, chocolate-covered cornflakes offers a textural departure to the predominantly soft composition of the dish. The dark chocolate is bitter, and the cornflakes remain delightfully crisp and subtly sweet. All these components sit over an airy and moist vanilla sponge cake. Finally, a ring of chocolate surrounds half the cake. I break it up and pair it with the cake, but you could easily save it for the end. Balancing sweet, bitter, and spicy flavours, the Chai Tea Mousse Cake pairs well with both coffee and tea.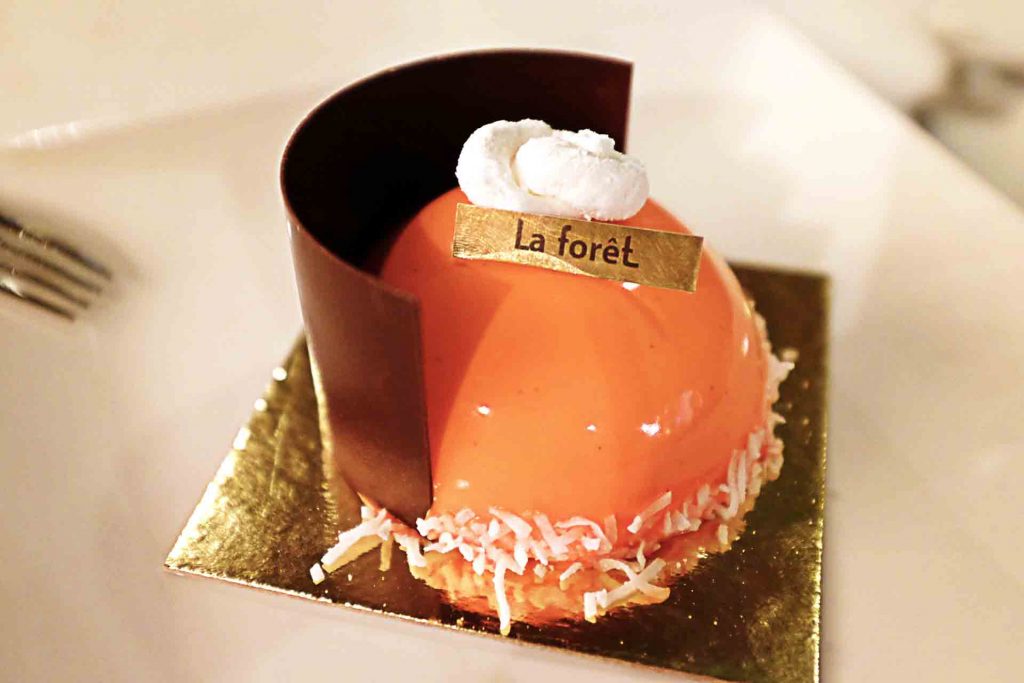 Since La Forêt stays open late, it's the perfect place to satisfy a sweet craving any time of day. It's also easily accessible, and offers unique dishes like bulgogi hot dogs, squid ink bread, and paninis. Coming here is definitely an ideal way to pass time with good food and company!
Restaurant: La Forêt
Featured Dish Name: Chai Tea Mousse Cake
Dish Type: Cake
Available For: All Day
Dish Price: $7.50
Flavour Profile: Sweet
Served: Cold
Portion Size: Small