The Juicy Montreal Smoked Meat Bagel That'll Satisfy Your Midnight Cravings
Siegel's Bagels is a 24-hour bagel shop located in Kitsilano, just a block away from some of Vancouver's finest tourist attractions like Vanier Park, HR MacMillan Space Centre, and Vancouver Museum. It's tucked away in a complex shared by Starbucks and Triple O's, and has a small parking lot and nearby bus stops. If you want a snack after watching fireworks or hanging out at the beach, I highly recommend visiting Siegel's Bagels in Kits. There's also a location on Granville Island, but it's only open from 9am to 7pm.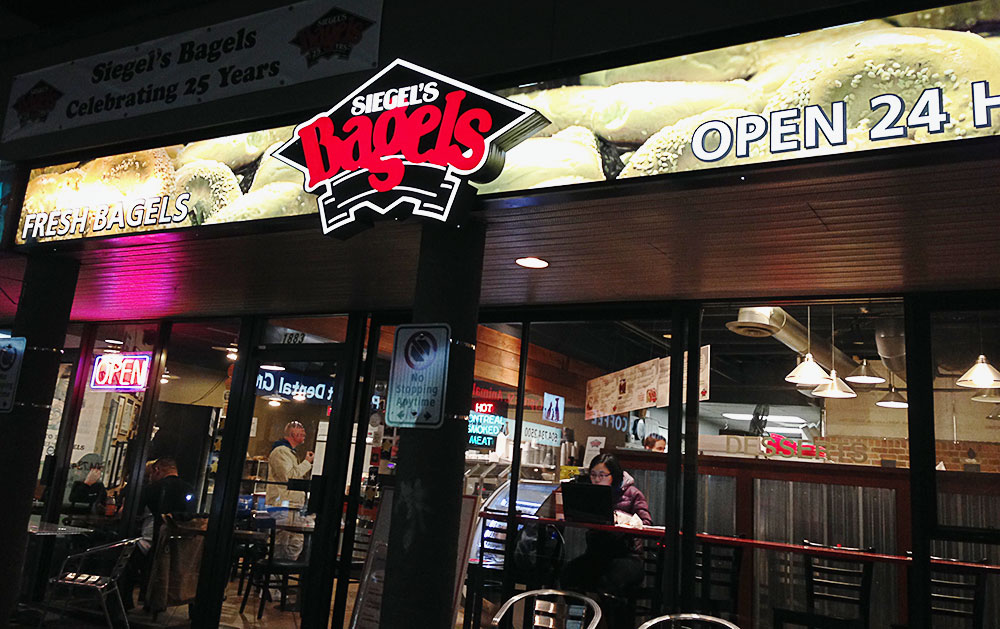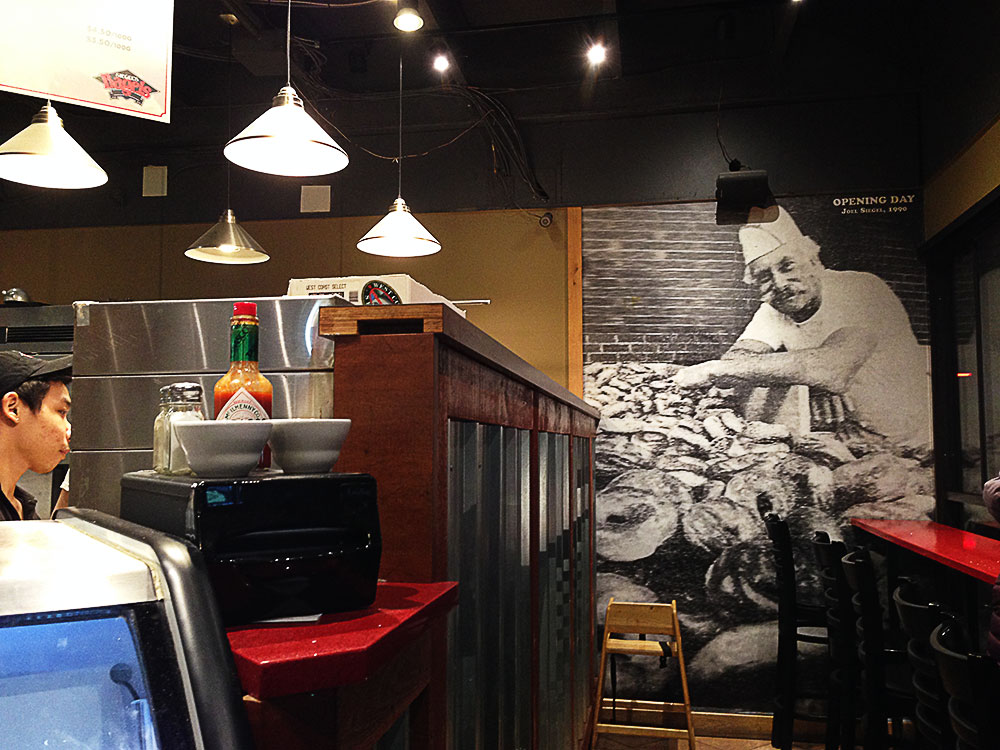 Siegel's Bagels is family owned and has been running for 25 years. The founder, Joel Siegel, grew up working at a bagel shop in Montreal, a city famous for its filling, chewy, and baked-to-perfection bagels. After many years, Siegel's has continued to live up to its expectations by providing its customers with an authentic Montreal-style bagel experience. The shop is open 24 hours so the bagels are constantly baked day and night in the Montreal-style tradition. Bagels are boiled and then baked in a classic wood-burning oven, which gives them a crunchy crust on the outside and a chewy inside.
As Siegel's Bagels is not a sit-down restaurant, orders need to be made and picked up at the front. So, don't expect to be served. When I was there, the small dining area was very clean but not too many tables and chairs were available. If there's no seating when you visit, consider getting takeout for a picnic at the beach!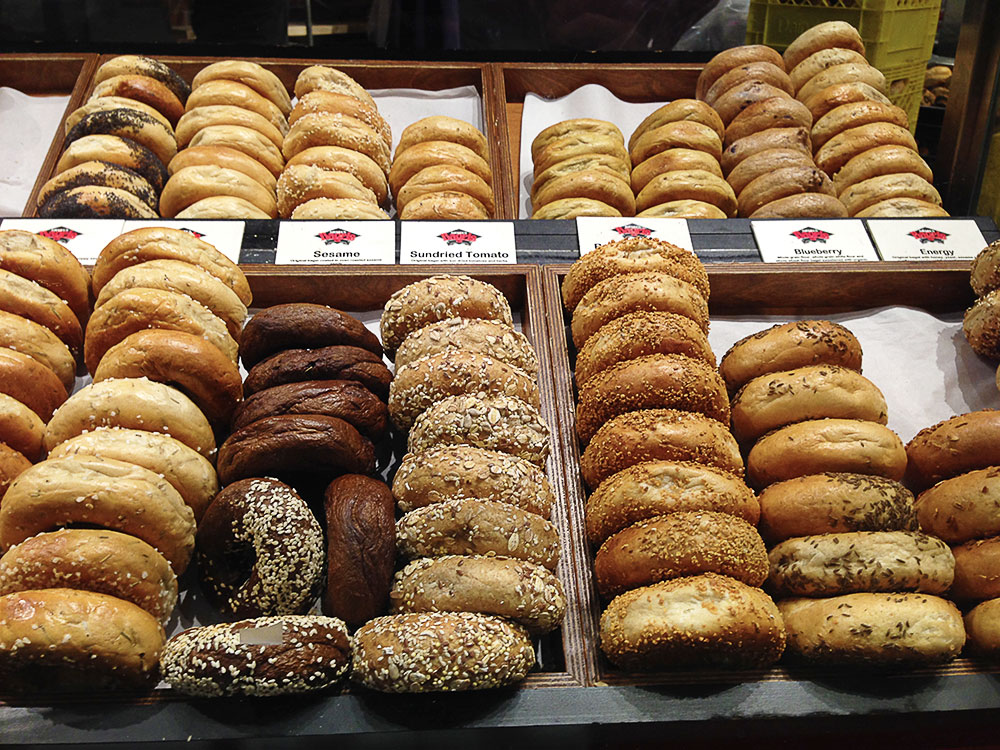 As I arrived at Siegel's, I could already smell the fresh, wood-fired bagels. A wide selection of bagels and cream cheese were on display like ice cream at an ice cream shop. I was salivating as I scanned through the different types of bagels and cream cheese!
After some thought, I decided on the Montreal Smoked Meat Bagel, as Montreal is known for their smoked meat sandwiches. I was also able to choose from plain to (almost) gluten free to rosemary rock salt for the bagel itself. There were so many different flavours and I had a tough time deciding! I chose a garlic-flavoured bagel to go with the smoked meat and it was a perfect combo – like salt and pepper.
The bagel was put together with many layers of sliced smoked meat accompanied with mustard and a pickle. The chewiness of the bagel combined with the savoury smoked meat made for a memorable first bite.
The layers of smoked meat were unbelievable – the meat being juicy, tender, and very flavourful.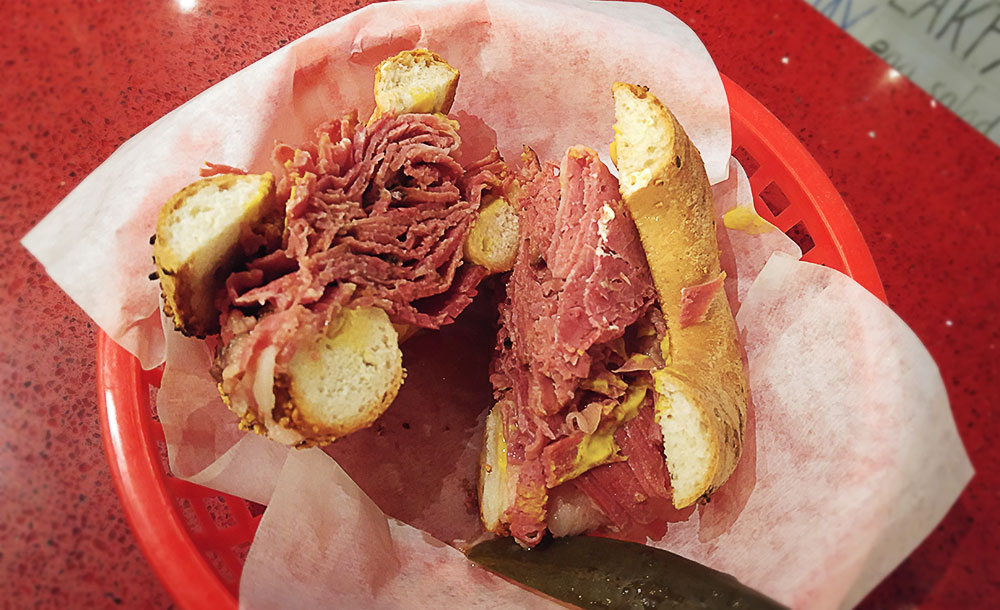 It was well seasoned with cracked peppercorns and, surprisingly, wasn't too salty. If you go for this bagel, be prepared to get messy!
The Montreal Smoked Meat Bagel isn't too expensive considering the amount of meat they give you. The regular size is $9.75 and you can also get the larger size for $11.25 if you're hungry! If you want a smaller snack, you can get a simple bagel with regular or flavoured cream cheese for only $3.50. The menu is endless so don't be embarrassed if you can't decide on what you want to have. The Montreal Smoked Meat bagel is a customer favourite, and I'd say it's a must-try item on their menu!
Restaurant: Siegel's Bagels
Featured Dish Name: Montreal Smoked Meat Bagel
Dish Type: Burger/Sandwich/Wrap
Available For: All Day
Dish Price: $9.95
Flavour Profile: Savoury
Served: Hot
Portion Size: Small