The Waffle That's So Crispy, You'll Hear It Crackle
I absolutely love the breakfast and brunch scene in Vancouver. The smell of eggs, sizzling bacon, and warm bread makes my eyes flutter. What I absolutely loath, though, are the incredible lines that snake through the streets toward the gates of breakfast heaven. I mean, two hours?! I think my hunger would devour me by then. A short walk away from the busy breakfast joints lies Le Petit Belge, a quiet, lesser-known cafe on Robson Street that serves the most amazing Brussels waffles. Skip the lines and walk right in!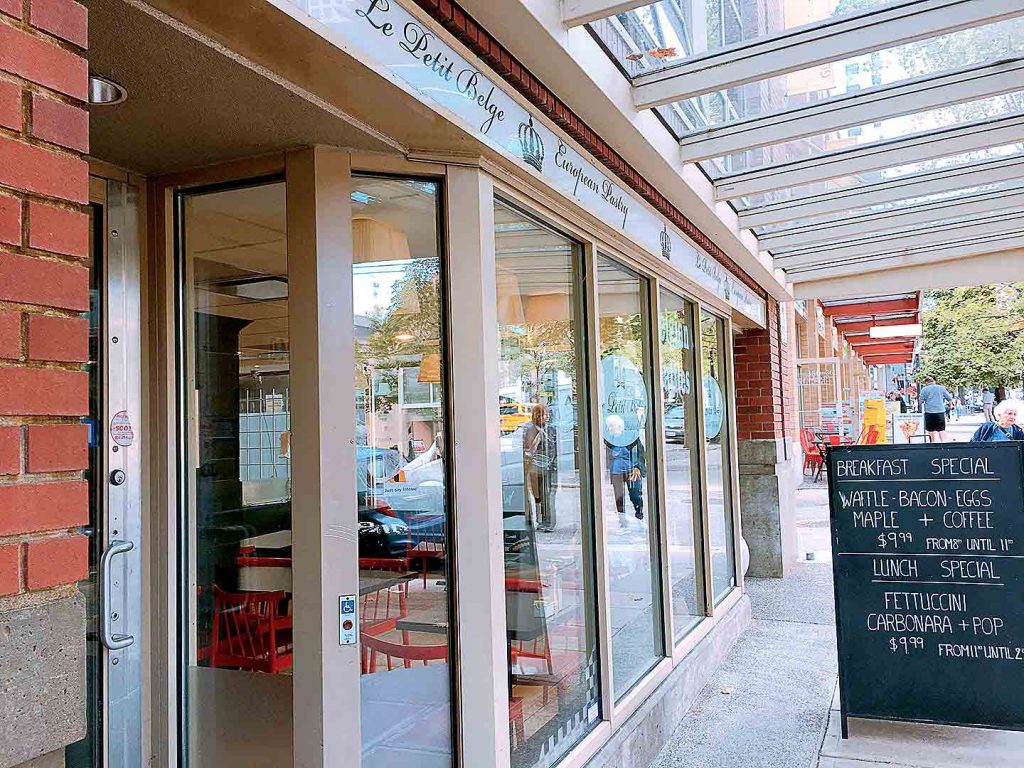 Although it may look like a typical waffle, Le Petit Belge's plain Brussels waffle comes with a surprising element. Rather than the doughy waffles you may be used to, this waffle is very light and extra crispy, almost like a dessert cracker. Since it's so light, it won't weigh down your stomach. The crispiness of this waffle is what makes it stand out from other places.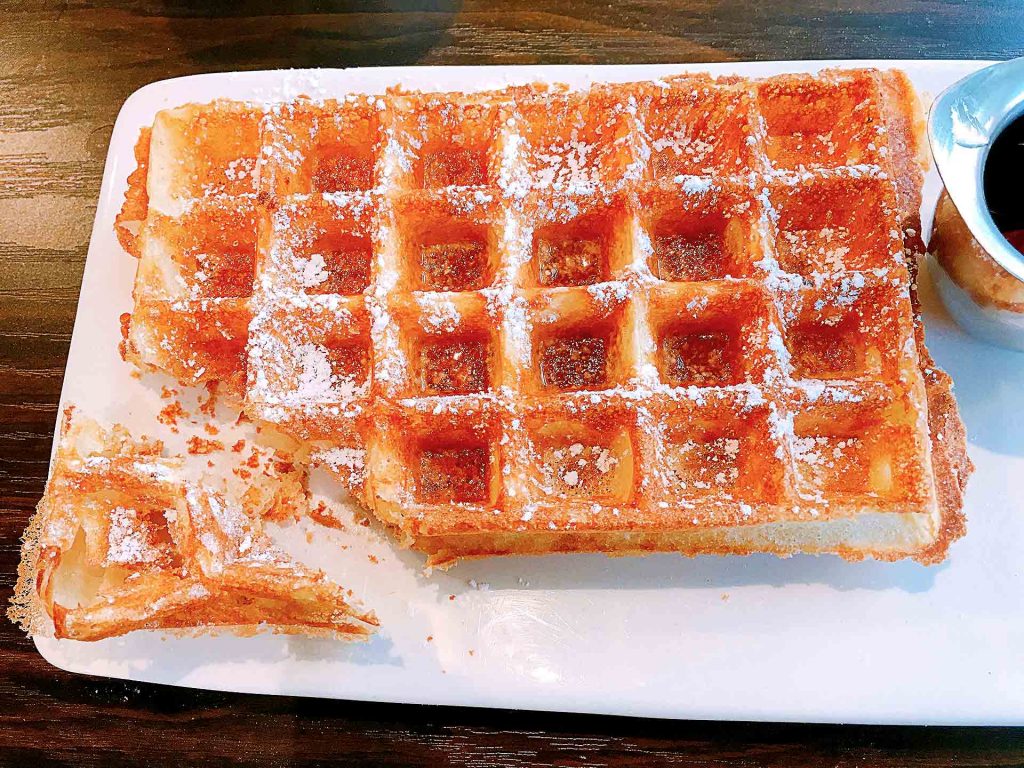 Trust me on this one. When you cut a piece, you'll hear the waffle crackle – seriously.
Some may not like their brussels waffle this crispy, but I absolutely love the crunch. You can drench this waffle in maple syrup without it losing its crunch or getting soggy. Counterbalance that with its soft centre for the best of both worlds.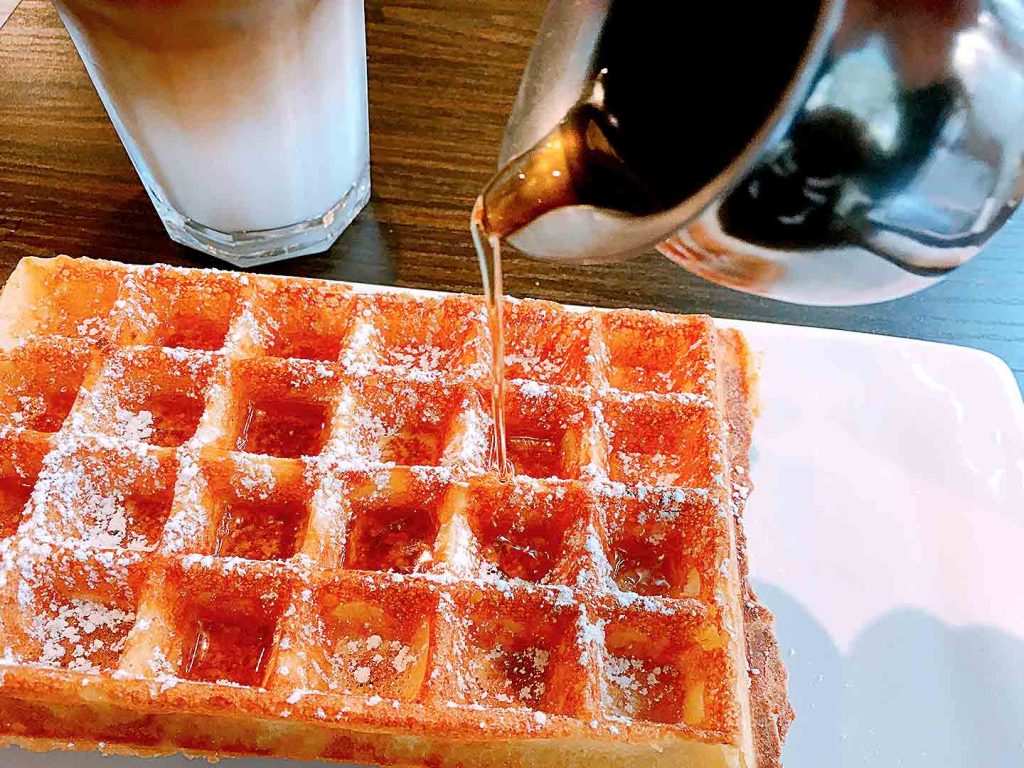 The waffle is big and perfectly browned, like a well-toasted carb. When it breaks apart, a puff of warm air and the aroma of yeast will waft into your nose. The slight sprinkle of icing sugar adds a magical and sweet touch; the sugar almost caramelizes the outside of the waffle. Simple and unpretentious, the waffle's presentation is the same. An added cute touch is the small creamer that holds the maple syrup.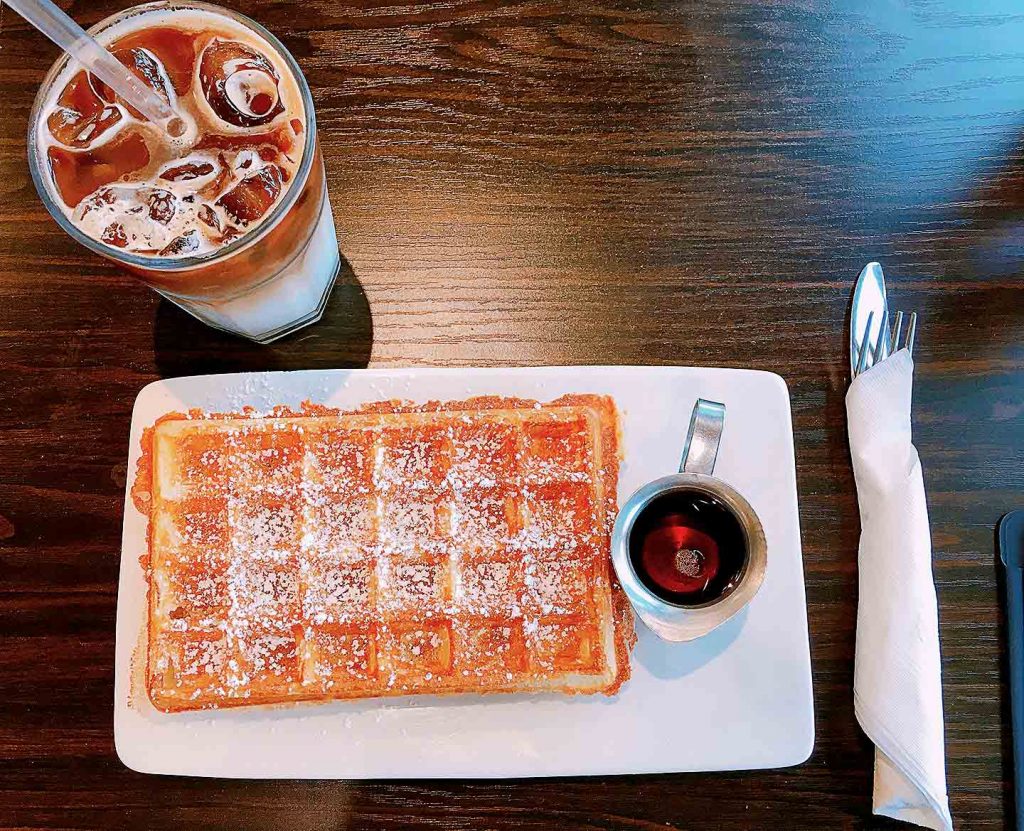 Take your time to devour the crispy waffle at Le Petit Belge. After that, you can walk out with warm stomach and smug smile on your face as you pass the hungry waiting lines.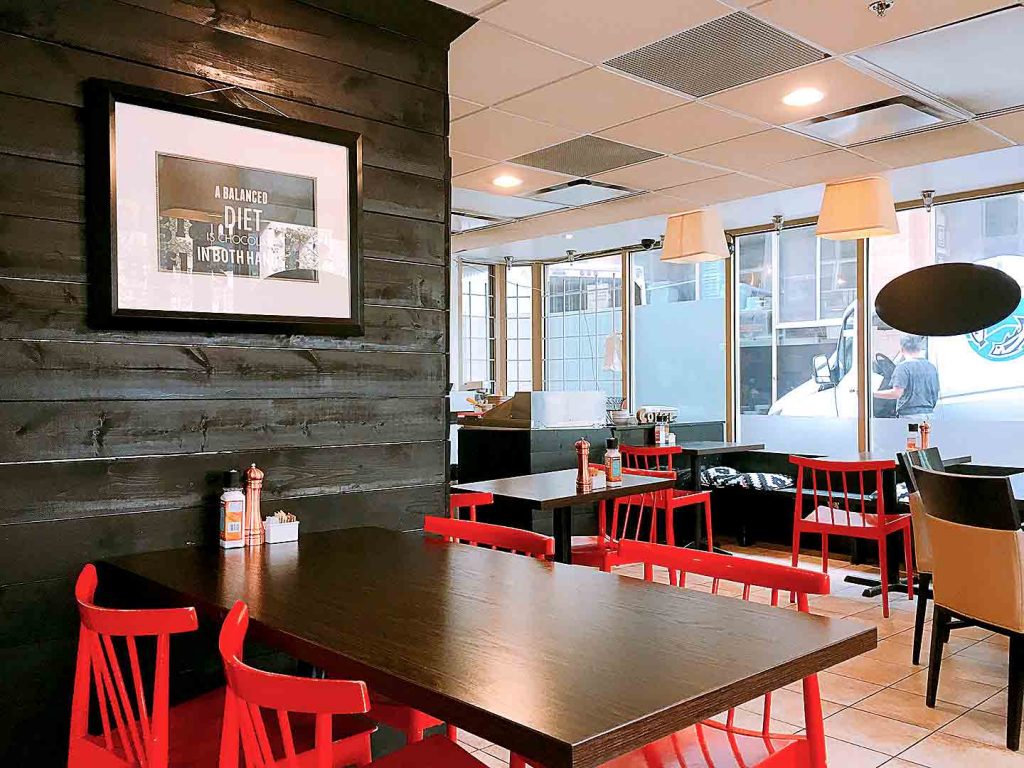 Restaurant: Le Petit Belge
Featured Dish Name: Plain Waffle with Maple Syrup
Dish Type: Sweet Pancake/Waffle/Crepe
Available For: All Day
Dish Price: $4.99
Flavour Profile: Sweet
Served: Hot
Portion Size: Large