The Basil Eggplant That Will Convert You To An Eggplant Lover
The enticing aroma of spiced, roasting meat wafts from Amay's House Burmese and Asian restaurant. One of the few Burmese restaurants in Vancouver, Amay's House has garnered several reviews in local papers. But one dish never gets covered – the Basil Eggplant. I love eggplant, and this dish has a mix of ingredients I haven't seen in other Vancouver restaurants.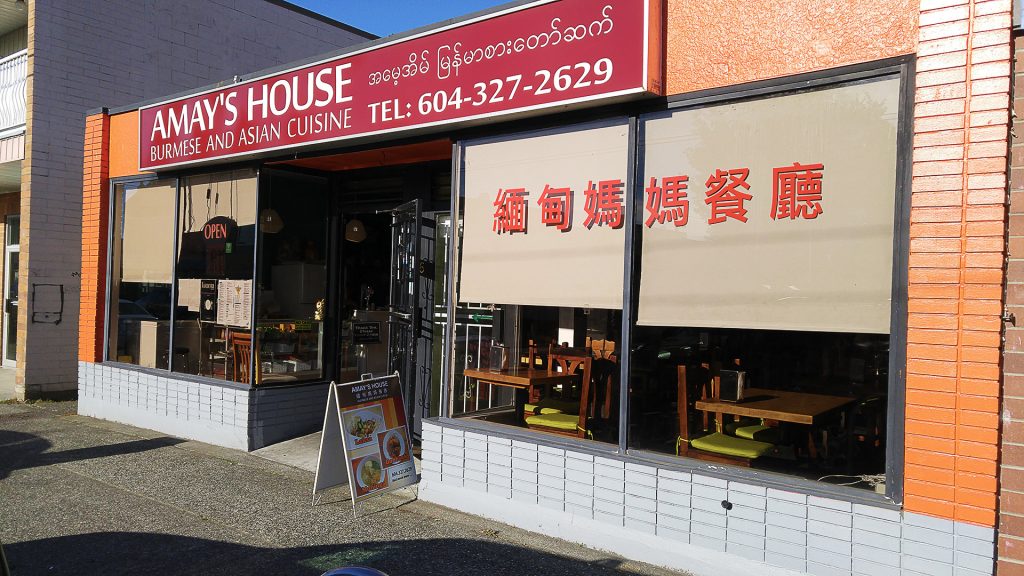 Amay's House's Basil Eggplant features eggplant, onions, basil, dried shrimp, house-made sweet soy chili sauce, and chili belacan. Belacan, a staple ingredient in many South and Southeast Asian cuisines, is a paste of dried, fermented shrimp that adds a special touch to the Basil Eggplant.
Bright and cheerful with large front windows, Amay's House offers a cozy, welcoming atmosphere. Their menu, decorated with a sunny yellow silhouette of Myanmar, is filled with a wide range of Burmese dishes. My dish of choice, the Basil Eggplant, came as a fragrant, sizzling pile of stir-fried eggplant on a deep, rectangular plate. A mound of steamed rice accompanied the eggplant on a large round plate.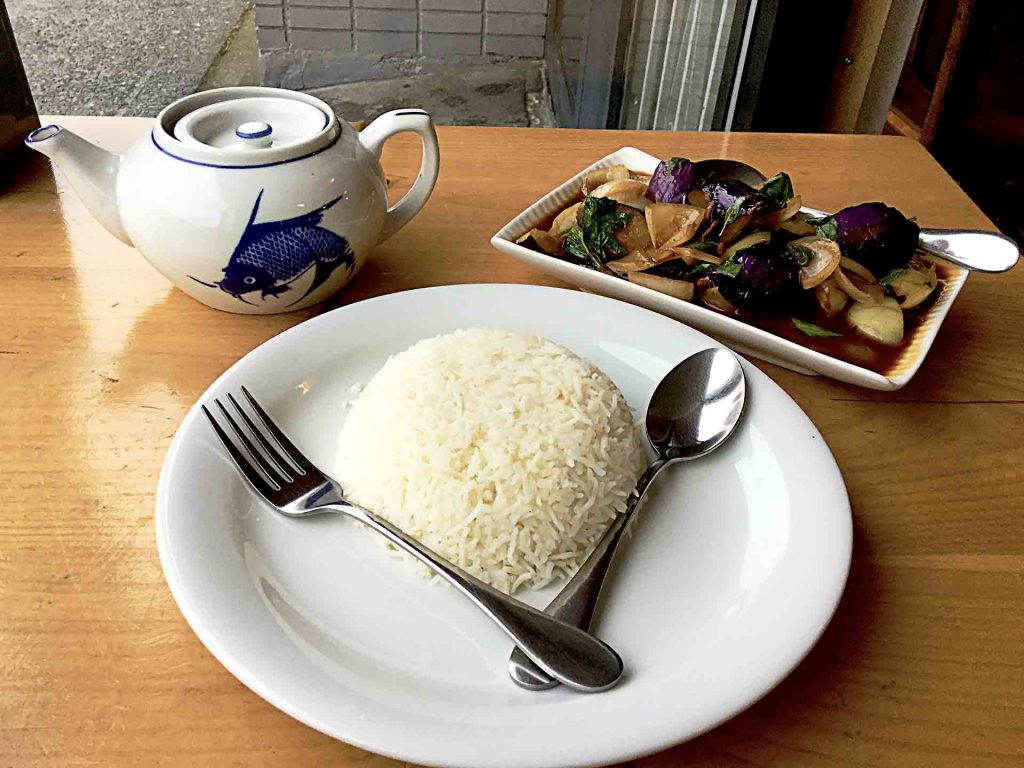 The purple skin of the eggplant was vibrant against the green of the wilted, fried basil. Meanwhile, the scent of chili, shrimp, onion, and basil filled my nostrils.
In this dish, the chef used Chinese eggplants, a slender variety especially good for stir-frying. Cut into angular chunks for even frying, the eggplant was cooked to perfection. The flesh had a delicate, creamy flavour, while the skin was toasty, savoury, and a bit chewy. Thai basil, which can withstand a hot stir-fry without burning, added a sweet anise taste. Soft, translucent onions lent their aromatic flavour, and tiny, dried shrimps brought moments of briny sweetness to the meal. Finally, the spicy, sweet, and tangy sauce had a medium heat-level – delicious but not overpowering.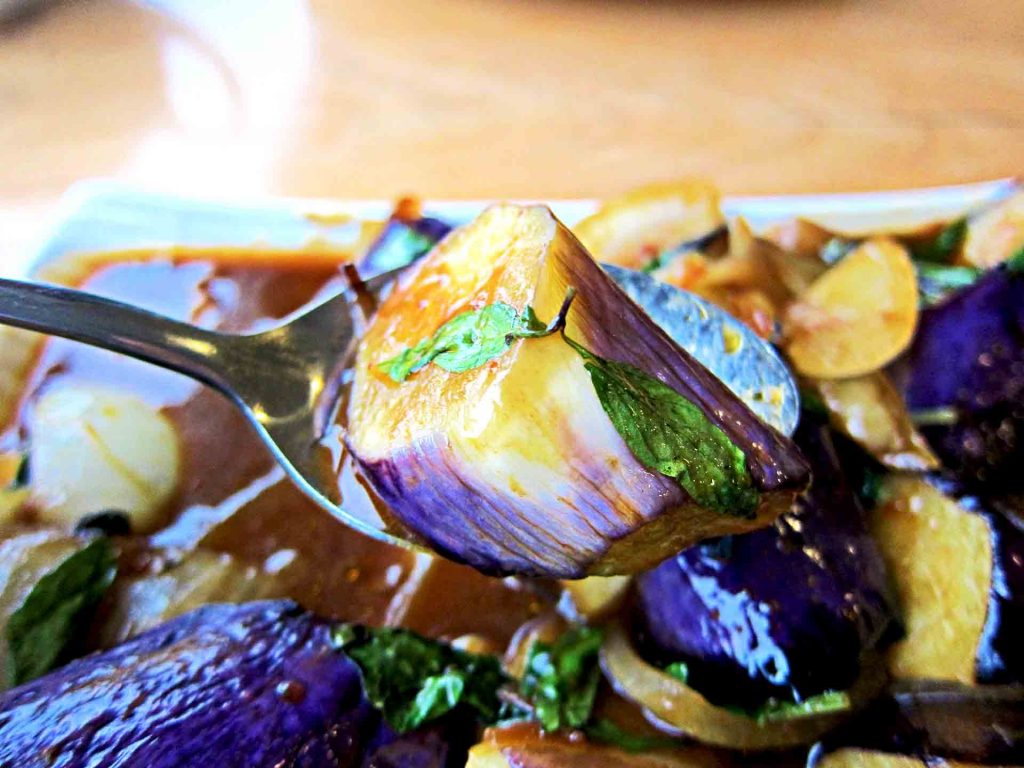 As I spooned the stir-fry onto the rice, the thick sauce soaked in nicely. I ate it all myself, but the dish is big enough to share. If you think you don't like eggplant, you need to try this dish because it'll blow your mind.
Restaurant: Amay's House
Featured Dish Name: Basil Eggplant
Dish Type: Rice
Available For: All Day
Dish Price: $11.00
Flavour Profile: Spicy Hot
Served: Hot
Portion Size: Large