These Banana Nut Pancakes are like a Luau in Your Mouth
On the discovery of Queensbury Street in North Vancouver, I feel like I'm in on a well-kept secret. BLVD Bistro, for me, has unarguably the best breakfast and brunch on the North Shore. With their own twist on eggs benedict to the delectable Huevos Rancheros, there's something for every palate. But, let me tell you about the Macadamia Nut Banana Pancakes.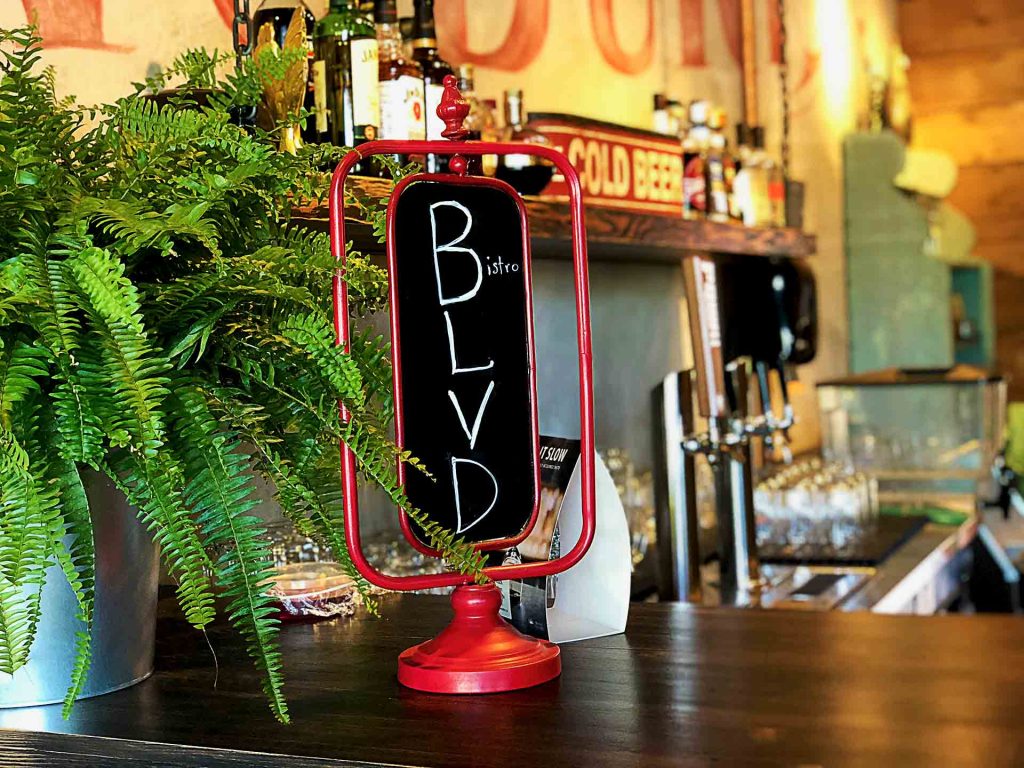 BLVD Bistro's Macadamia Nut Banana Pancakes will take your taste buds on a Hawaiian getaway. The first bite is brimming with banana. Underneath the pancake, I can see the brown caramelization from the banana roasted on the griddle. The crispy, buttery edge of the buttermilk pancake contrasts with the soft, sweet mellowness of the banana.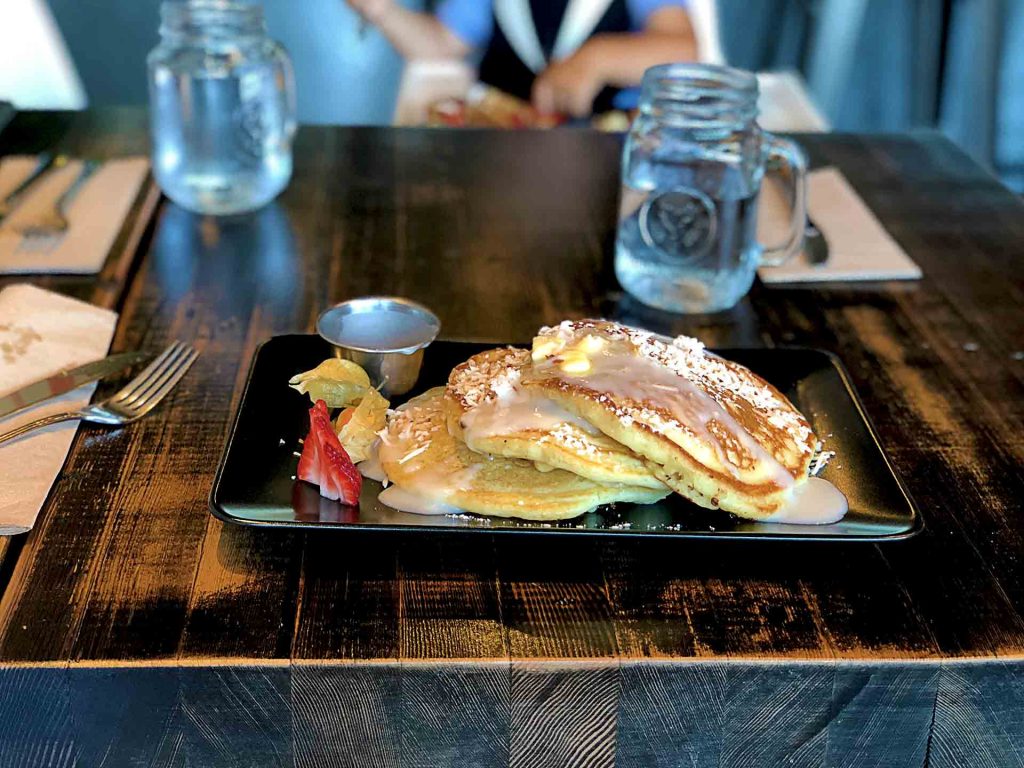 On my second bite, I savour the crunch from a generous helping of whole macadamia nuts – a true Hawaiian treat. The side of coconut syrup adds another tropical note. Made with coconut cream, this syrup isn't as sweet as regular syrup. The taste is so decadent and luscious as it mingles in my mouth around bits of toasted coconut shreds.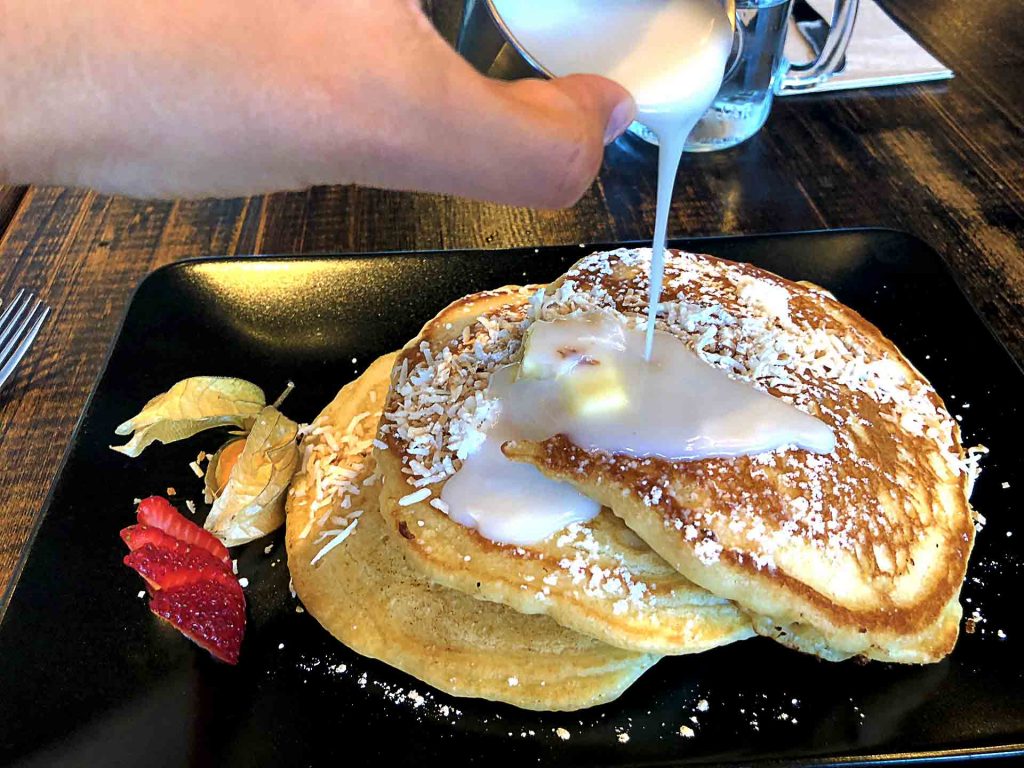 This incredible breakfast comes with three pancakes, each about an inch thick. Though it's an abundant portion, I'd be lying if I said I had a hard time finishing.
After all, the pancakes offer an ideal balance of flavours and textures – salty, sweet, crunchy, soft, and gooey.
Recently renovated with an industrial farmhouse design, BLVD Bistro has doubled its seating capacity. With the expansion comes notably less wait times. But, if you visit on a weekend, you may have to wait it out. The neighbouring S'wich Cafe is run by the same owner, so you're encouraged to grab a latte and relax while you wait. How clever is that?
On our visit, we were seated quickly and offered drinks. When the kids were finished, our server could see we were ready to leave, so was quick in getting our bill and settling our payment, something I really appreciated.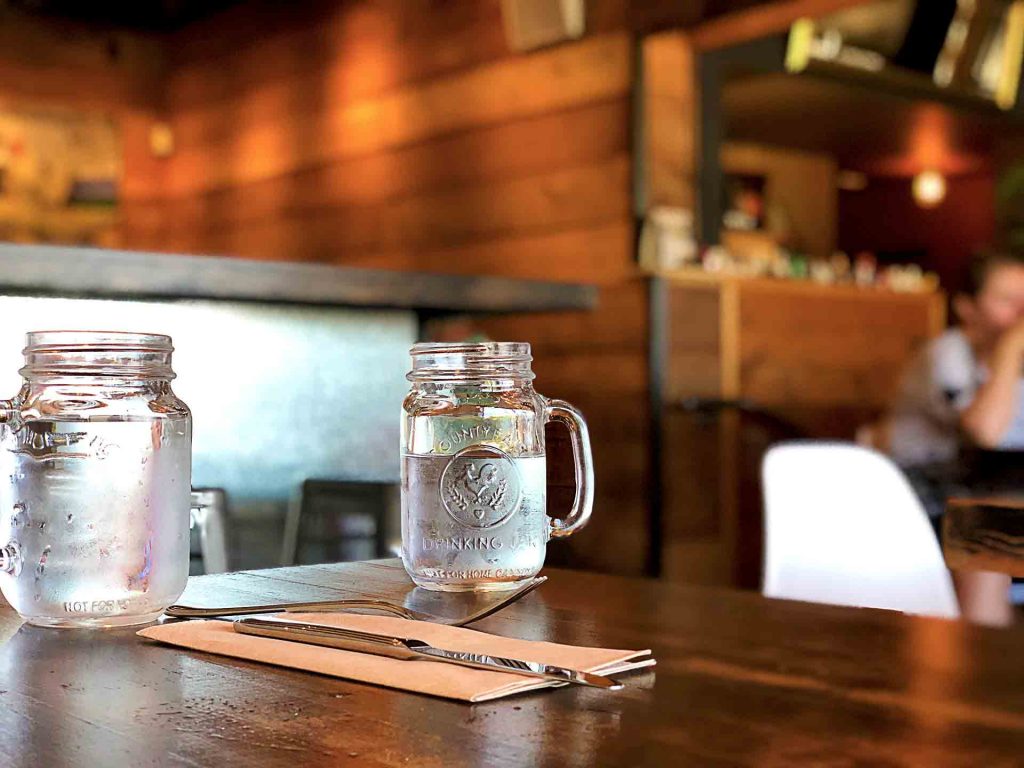 Sometimes, we're lucky enough to go to a tropical island, but when we can't, BLVD Bistro's Macadamia Nut Banana Pancakes can transport our senses there, even for a few delicious moments!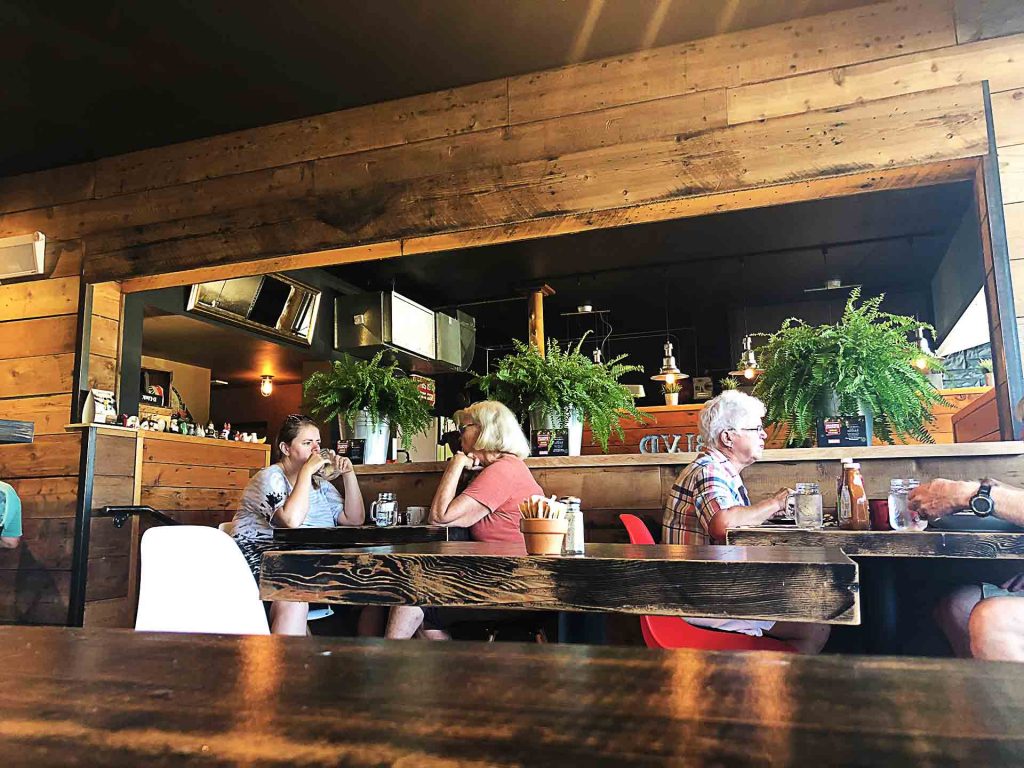 Restaurant: BLVD Bistro
Featured Dish Name: Macadamia Nut Banana Pancakes
Dish Type: Pancake/Waffle/Crepe
Available For: Breakfast
Dish Price: $16.50
Flavour Profile: Sweet
Served: Hot
Portion Size: Large