The Fairest Apple Crumble of Them All
Mirror, mirror on the wall, when did Snow White's apple end up at Giovane Cafe + Eatery + Market in Vancouver? Seriously, though. As I peered past the glass display, I could see the reddest, shiniest apple I'd ever laid my eyes on. Except, it wasn't just an apple. It was an apple crumble.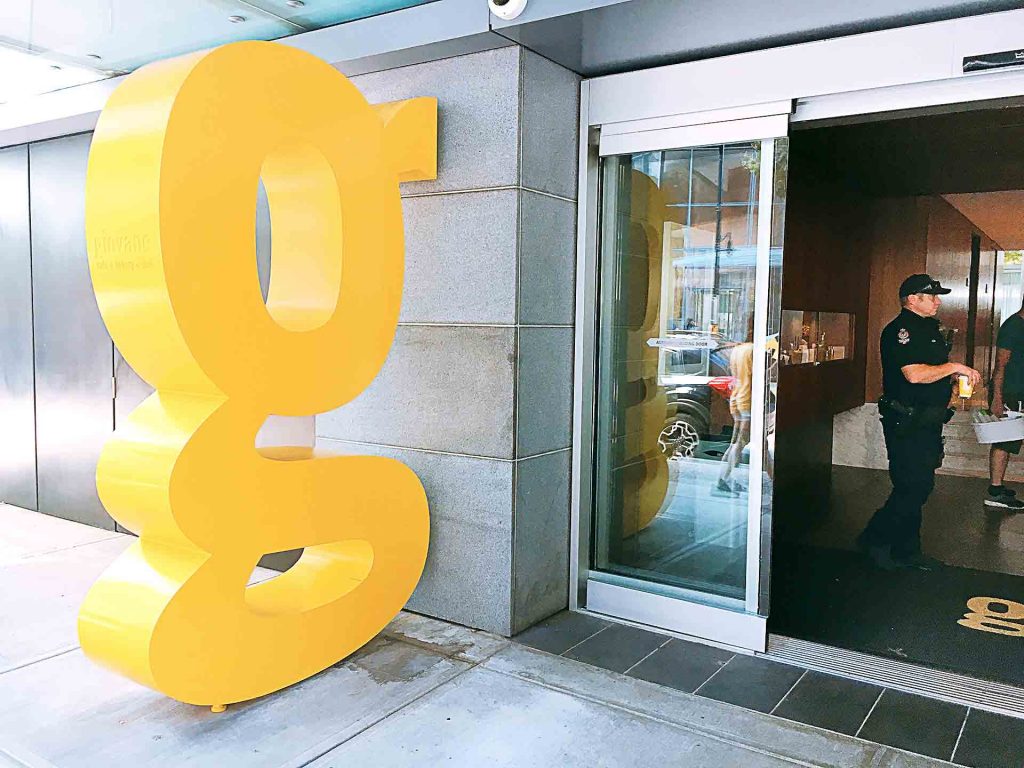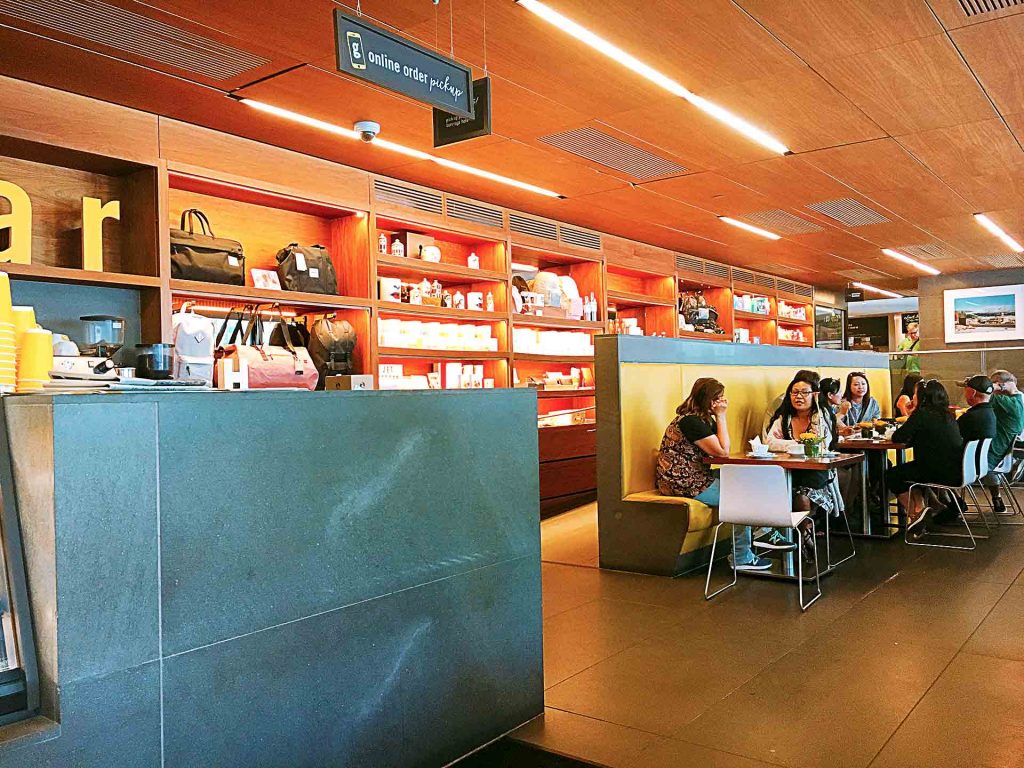 On this weekday, giovane cafe was packed. From young couples to older folks, people were dining and enjoying a chat. All I wanted was a sweet bite out of giovane's apple crumble, though. Almost too beautiful to eat, this astounding creation was shaped like an apple, with red skin, a green leaf, and a plump appearance. The shiny red skin was made of apple Calvados glaze – a mixture of apple cider, butter, heavy cream, and Calvados, a French apple brandy. With saccharine tones of apple, it covered the crumble generously, giving it a sweet first taste.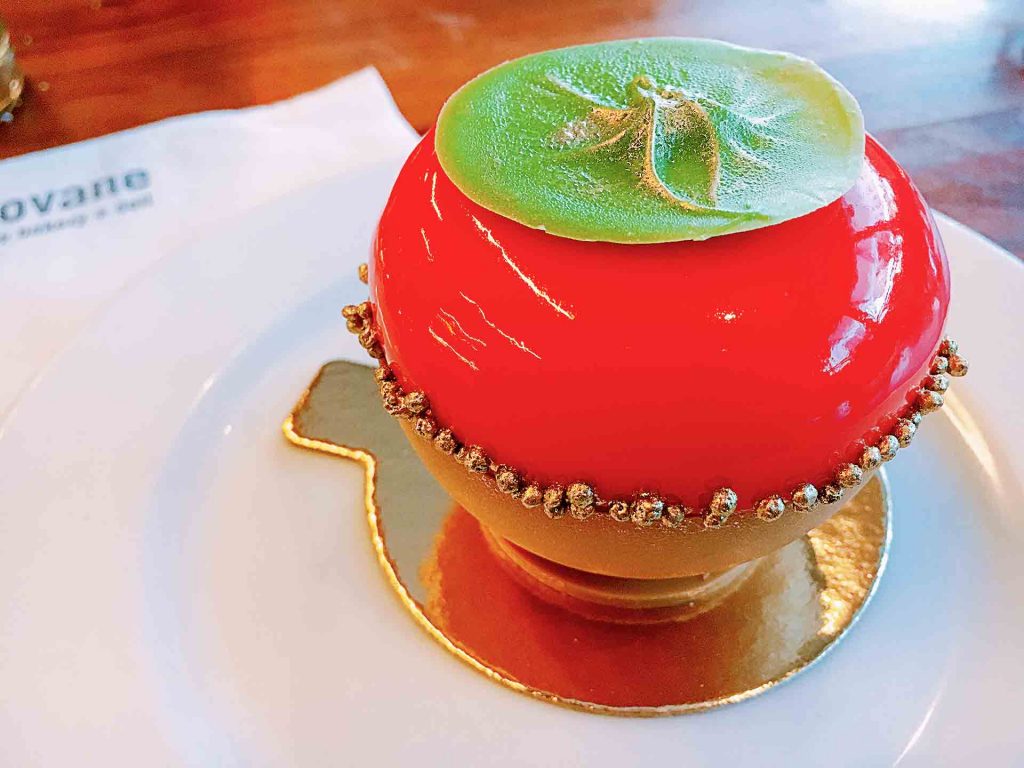 I love how the apple was beautiful to look at, but also true to form. Moreover, just like a crumble, the bottom of the treat was layered with pecan cake, while the filling inside had apple compote. I absolutely loved the taste of the pecan cake. It reminded me of graham crackers on a cheesecake. Crunchy, nutty, and buttery, it was like eating a sugar cookie.
In the compote, Giovane was even able to maintain the crispiness of the apple, giving the little chunks of apple some bite.
I love a crisp apple, and that satisfying crunch came quite quickly. It worked in harmony with the sugary pecan cremeux. And, the contrast of textures made this overall honeyed dessert enjoyable. What a treat it truly was!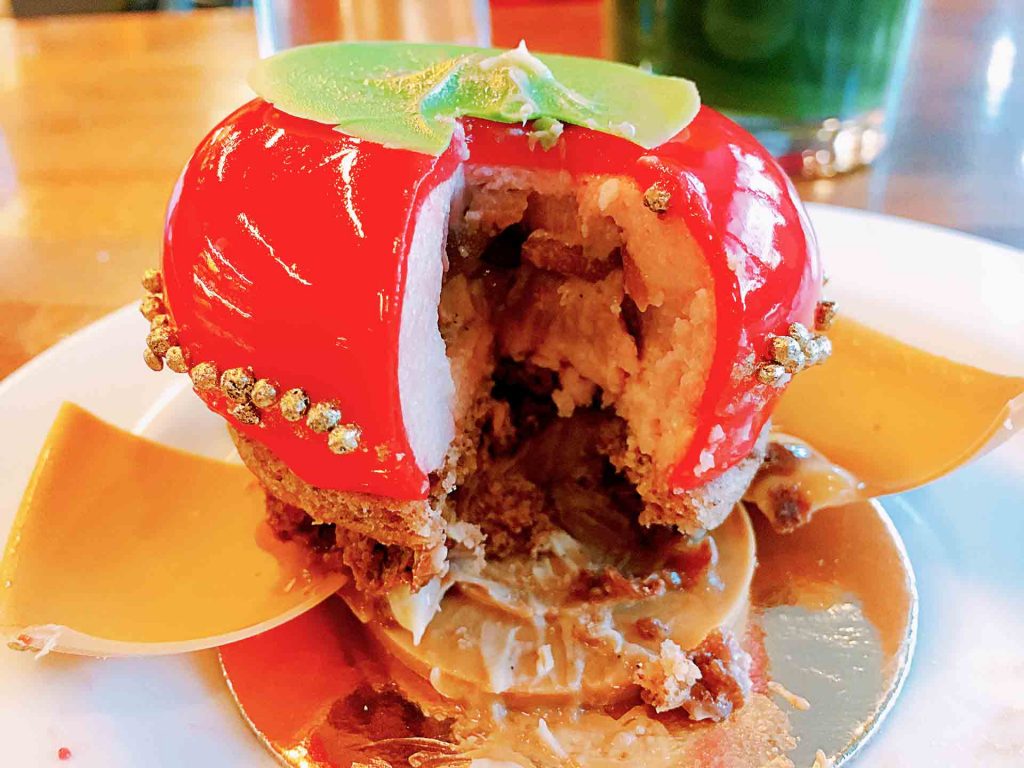 Giovane Cafe puts precision and detail in their crumble. Half the ingredients have a base flavour of apples. And not only do they make it look like an apple, but the majority of the ingredients help make that fruity taste really shine. This dessert was just as satisfying to eat as it was to look at.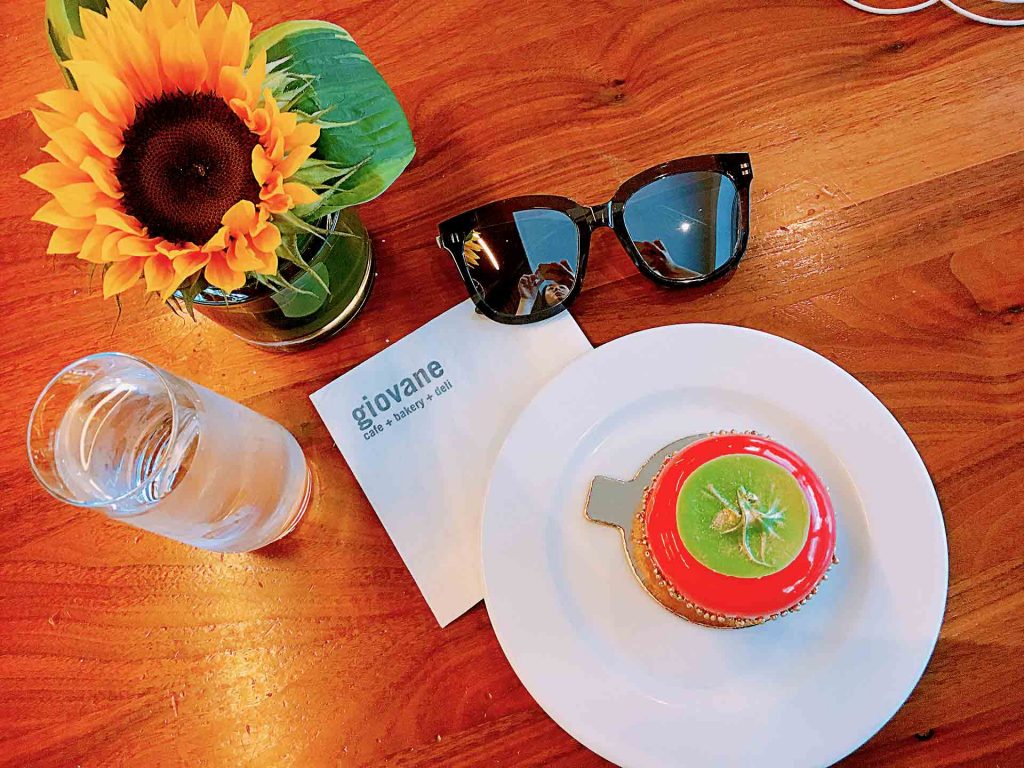 Snow White didn't have gold beads of chocolate on her apple, though. As a result, I guess Giovane Cafe's apple crumble is the fairest of them all.
Restaurant: Giovane Cafe + Eatery + Market
Featured Dish Name: Apple Crumble
Dish Type: Cake
Available For: All Day
Dish Price: $8.50
Flavour Profile: Sweet
Served: Cold
Portion Size: Small