The French Toast That Satisfies Both Your Sweet and Salty Cravings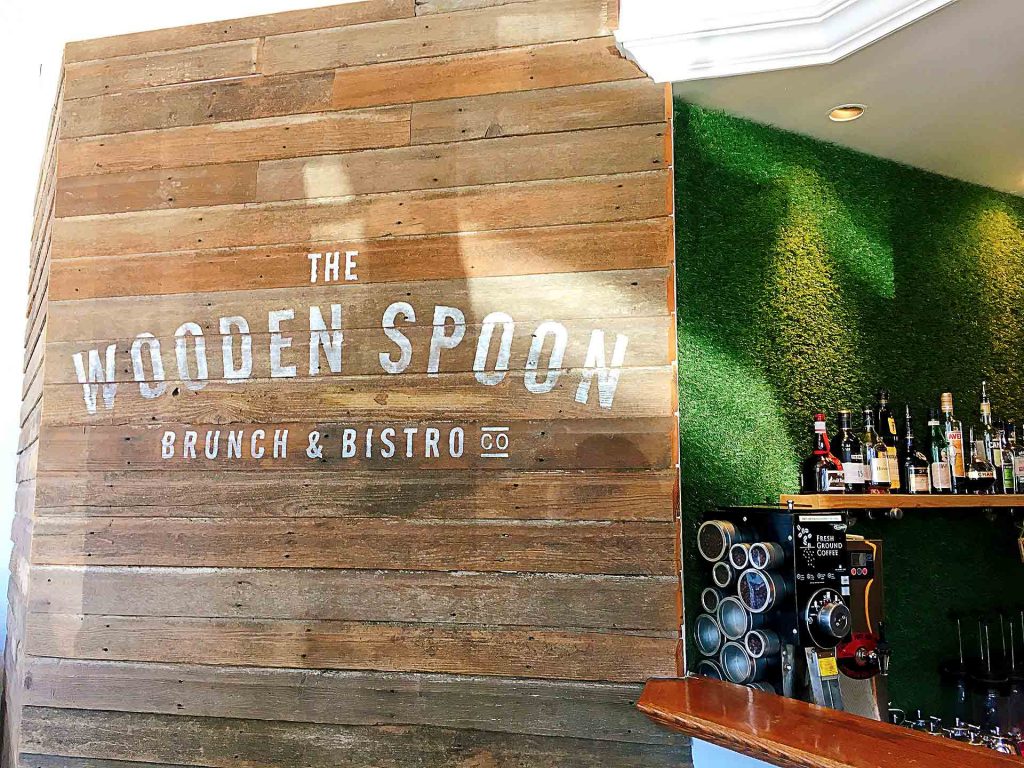 The waves of the Pacific Ocean nestle the sleepy town of White Rock. Among White Rock's scenic promenade stands The Wooden Spoon. With Edison light fixtures, wooden tables, and hanging succulents, this restaurant made quite a splash entering the scene in 2014.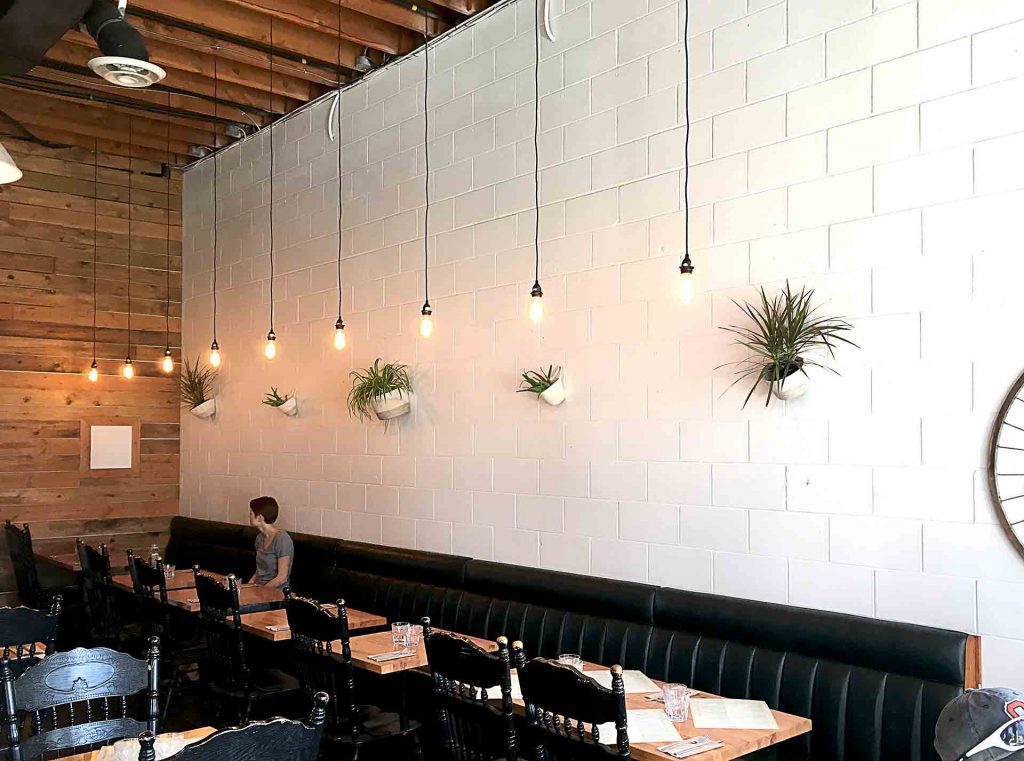 Owners and chefs wanted to share family recipes that encircled food from British Columbia, including my dish of choice — The Sweet and Salty.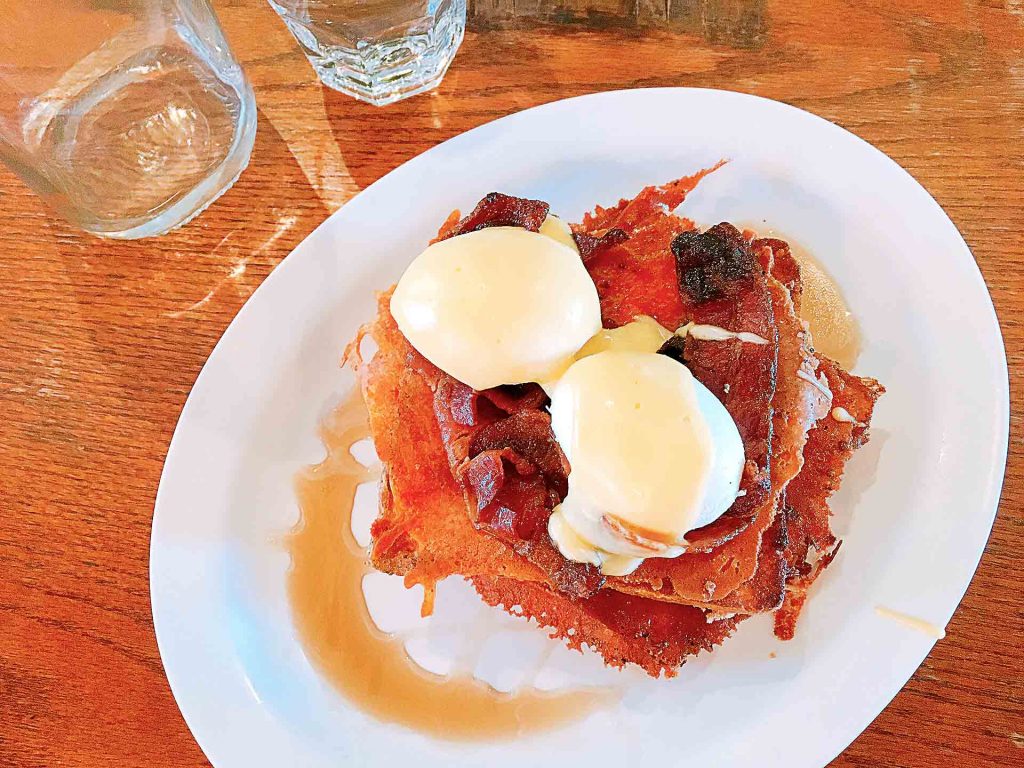 As I walked into The Wooden Spoon, the smell of eggs, syrup, and all (great) things fried entrenched the bistro. Part of their brunch menu, The Sweet and Salty came with no disappointments. Although a paradoxical name, it's named rightly so. Like a seesaw, the dish offered both tastes with precise balance.
Two thick French toast slices came perfectly breaded with cheese that crumbled as soon as I took a bite: salty. The bacon, crisp and smoky, settled well onto maple-syrup-infused toast: sweet.
As I cut out a scrumptious bite, I punctured the two poached eggs, the yolk running along the hollandaise sauce hidden underneath. The yolk, hollandaise, and maple syrup could've dampened the cheese-crusted French toast. But, the toast was crisp enough to add that crunch factor while yielding to its surrounding flavours.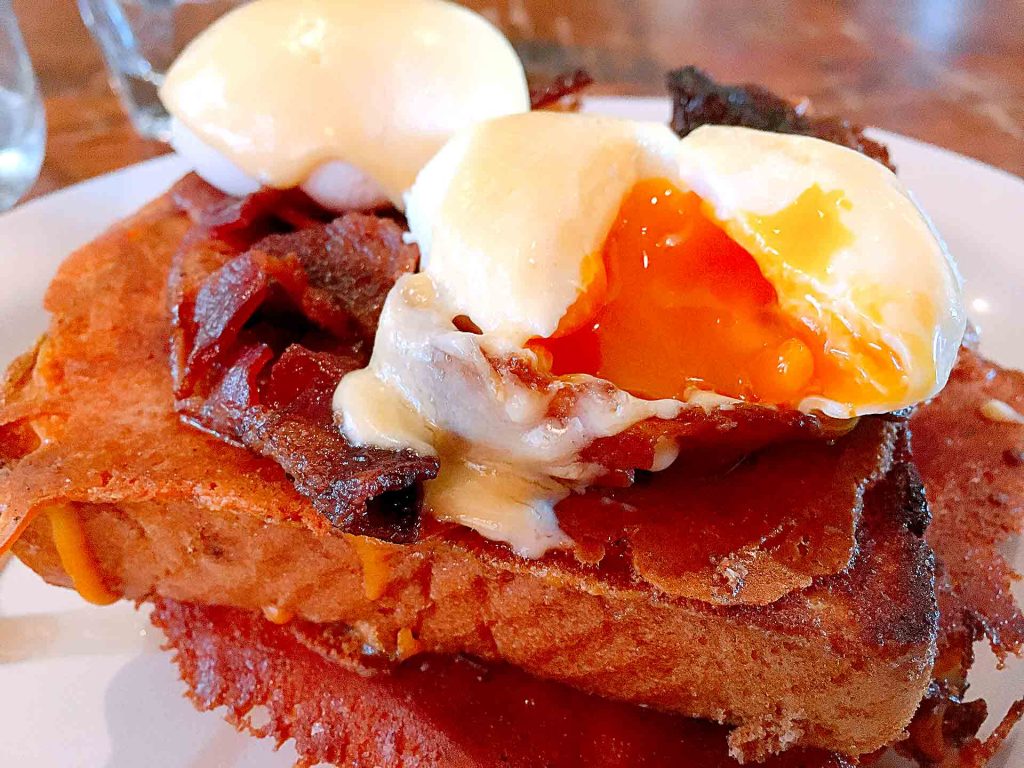 Each bite was a perfect medley of sweet and salty. Thus, it would be a crime to name it anything else but. The Sweet and Salty is deceptively simple, but the bistro was quite creative to come up with this dish. They put together universally liked flavours that aren't usually eaten together. Furthermore, even the smell of The Sweet and Salty is just as advertised! The sweet smell of syrup entwined with the salty tang of the cheese felt like a predetermined fate to this masterpiece.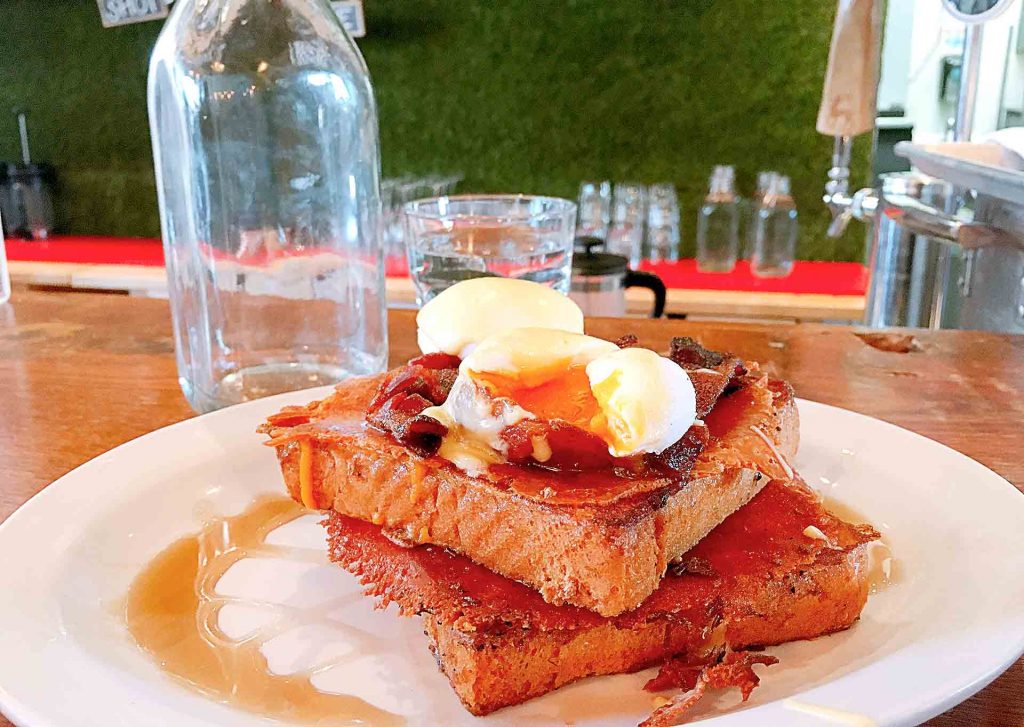 Although I love taking it easy in the morning, The Wooden Spoon is so packed it's hard to stay without feeling guilty from the looks of waiting hungry guests. With our stomachs full and brains heady from the smell of comfort, we walked out to the view of the Pacific. What a morning.
Restaurant: Wooden Spoon Co
Featured Dish Name: The Sweet and Salty
Dish Type: Pancake/Waffle/Crepe
Available For: Brunch
Dish Price: $14.95
Flavour Profile: Sweet
Served: Hot
Portion Size: Large