The Wheat Ale to Expand Your Drinking Palate
Opened in September 2017, Bells and Whistles is one of Vancouver's latest and greatest craft beer halls. Gooseneck Hospitality, the same group behind Wildebeest, Lucky Taco, and Bufala, brought the restaurant into existence, and I'm sure glad they did. I stopped by one day to try Steel and Oak's Roselle Wheat Ale.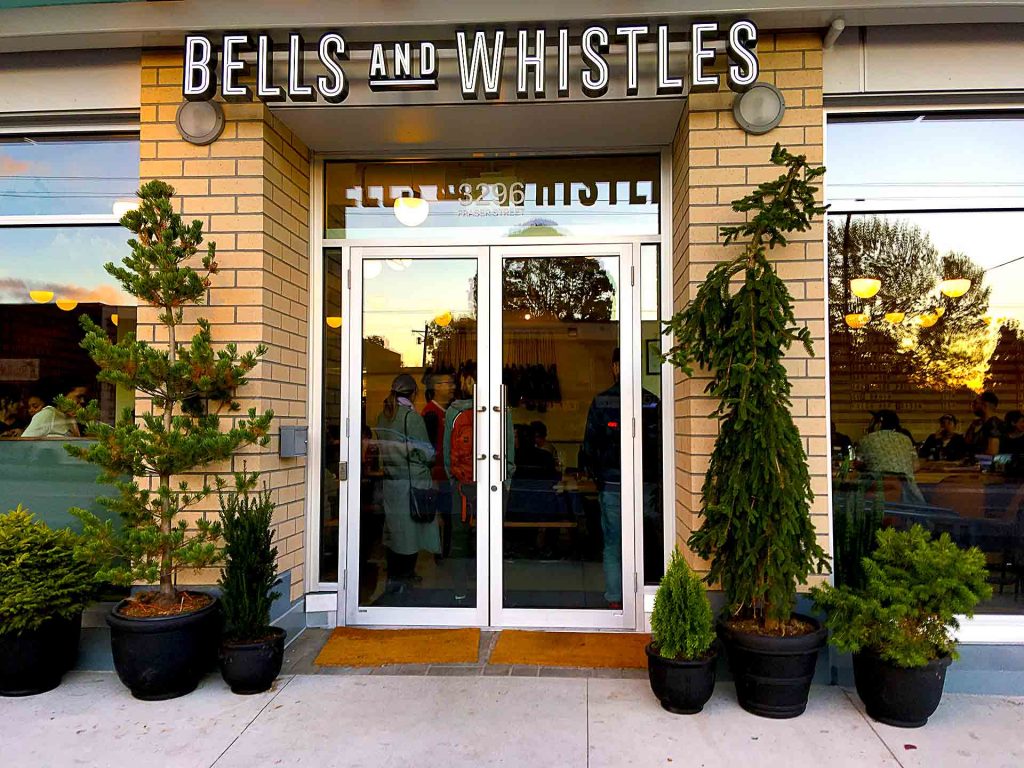 At Bells and Whistles, picnic tables populate the dining room, creating a common area for customers to share space. The long horseshoe-shaped bar continues this dining philosophy, while all the rotating taps are spelled out in block tiles on the wall for easy ordering. And at the back of the restaurant, you'll find Skee-Ball and arcade basketball machines, which typically draw crowds.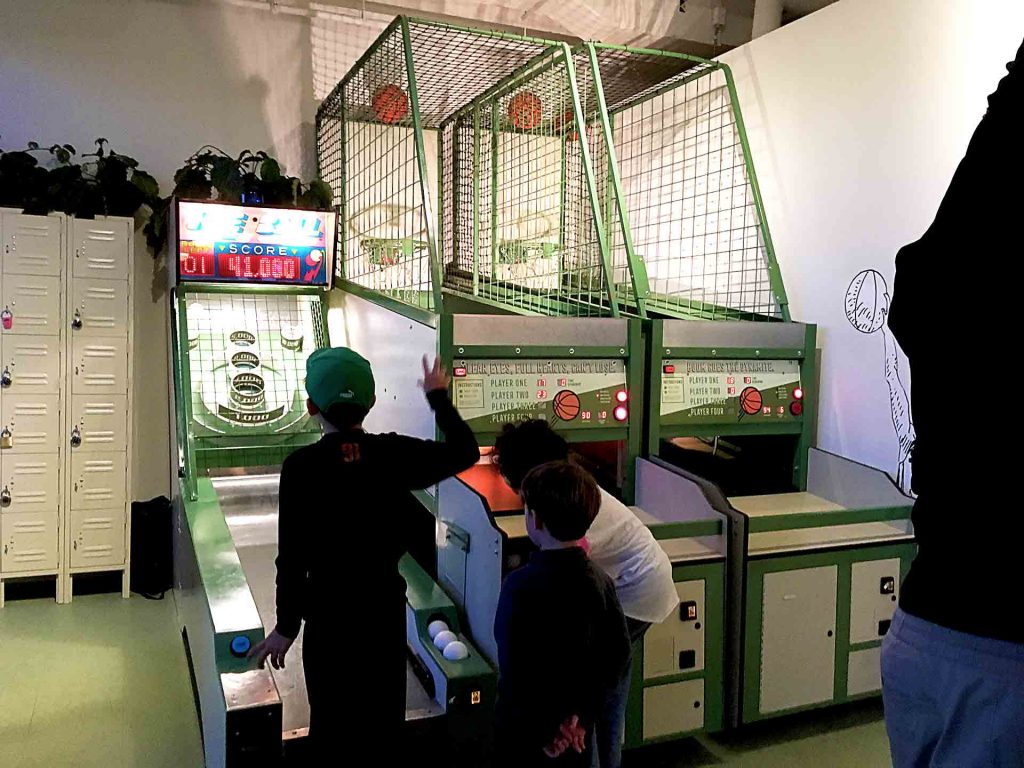 Bells and Whistles' beer menu features a mix of local and imported craft beers, but I was excited to try the Roselle Wheat Ale. At 5.5%, this hazy amber beer offers a mellow drinking experience with a steely aroma.
Faint floral notes emerge from the rose hips and hibiscus, giving the beer a very light taste. Wheat is the strongest flavour though, with the floral notes of the rose hips and hibiscus complementing it.
Moreover, there's a pleasant surprise hiding in this beer. Steel and Oak uses Belgian Ardennes yeast in this brew, a strain used in traditional Belgian beers. As such, you'll taste the soft sweetness of a banana flavour partway through the beer.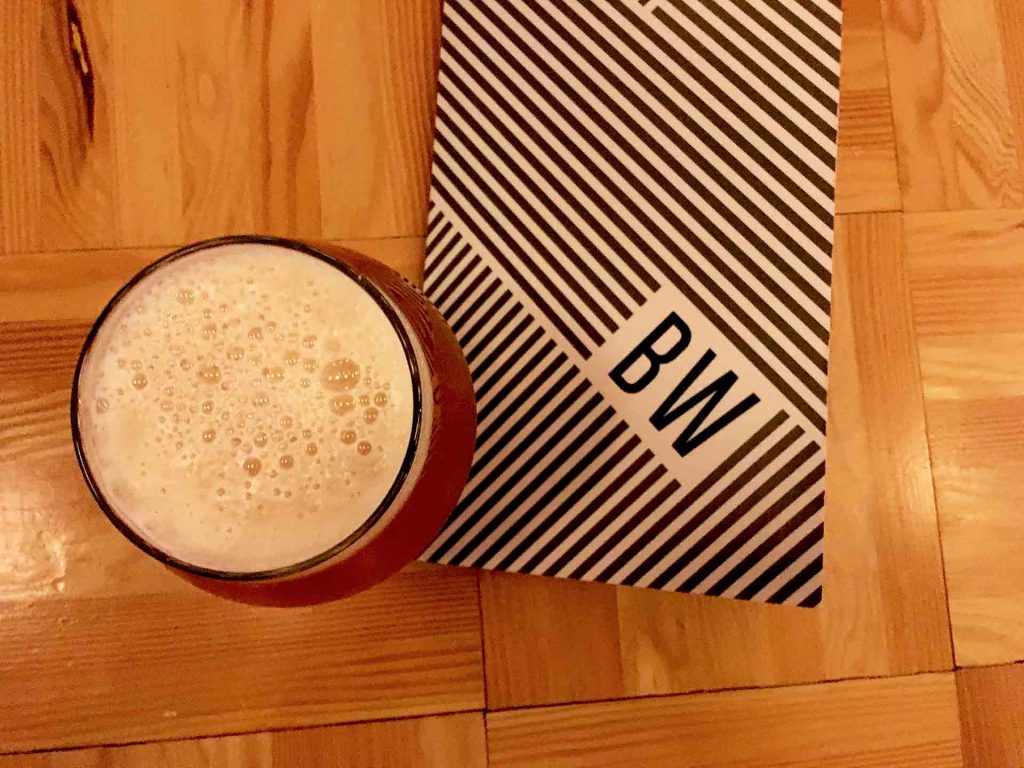 What's great about the Roselle is that each flavour makes room for the next. The steely flavour that comes out of the malted wheat is large within the profile of the drink. The floral notes that come out of the rose hips and hibiscus complement the wheat well. And because they work so well together, they leave room for the Ardennes yeast to bring out the banana flavour.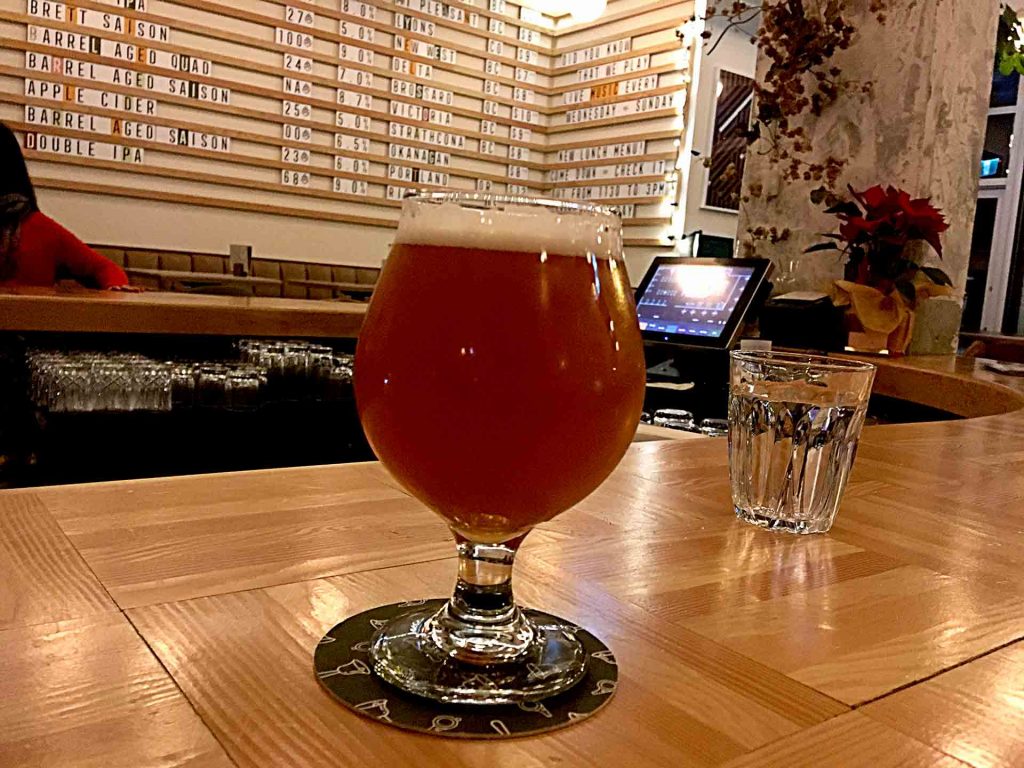 The Roselle Wheat Ale might be better suited to a more experienced craft beer drinker. But if you want to expand your palate, then this is an ideal experimental beer for you. And no matter what your taste in craft beer is, Bells and Whistles is sure to have something for you.
Restaurant: Bells and Whistles
Featured Dish Name: Roselle Wheat Ale
Dish Type: Beer/Cocktail
Available For: All Day
Dish Price: $7.00
Flavour Profile: Sweet
Served: Cold
Portion Size: Large