The Chocolate Mousse Cake in an Instagrammer's Paradise
I spent my Friday afternoon at a new high-end dessert parlour in Olympic Village called Yandoux Patisserie. Tucked away on Manitoba Street, this shop has a simple grey exterior and minimalist interior.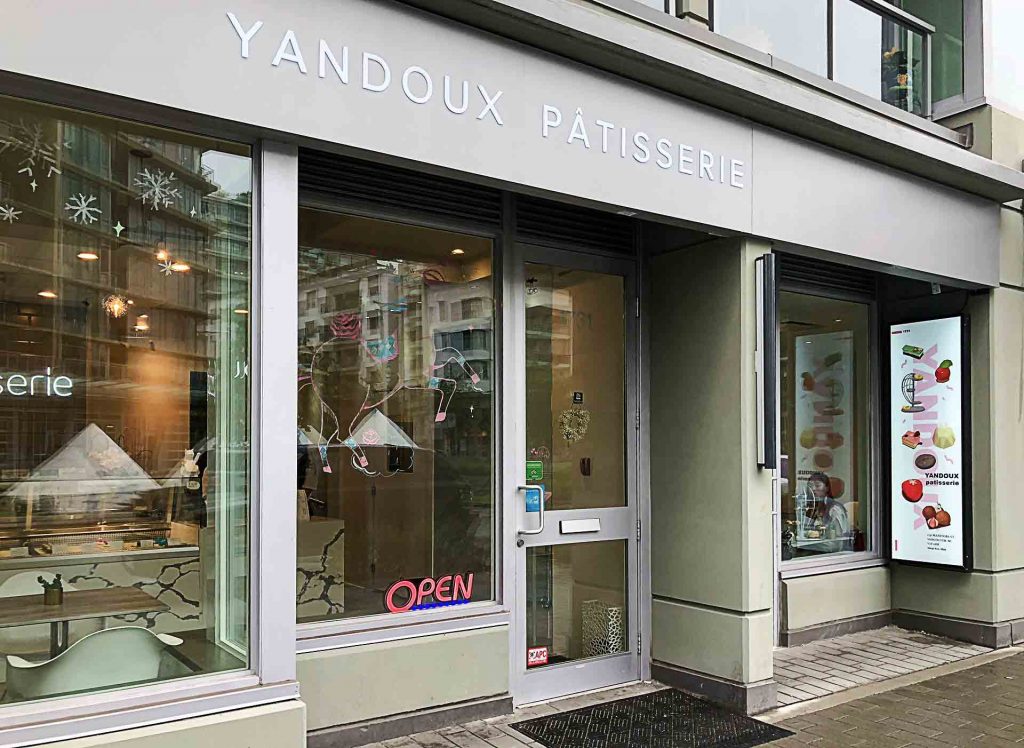 Grey marble tables and white marble tableware give this café Instagram appeal, but also make it a chic place to hang out with friends.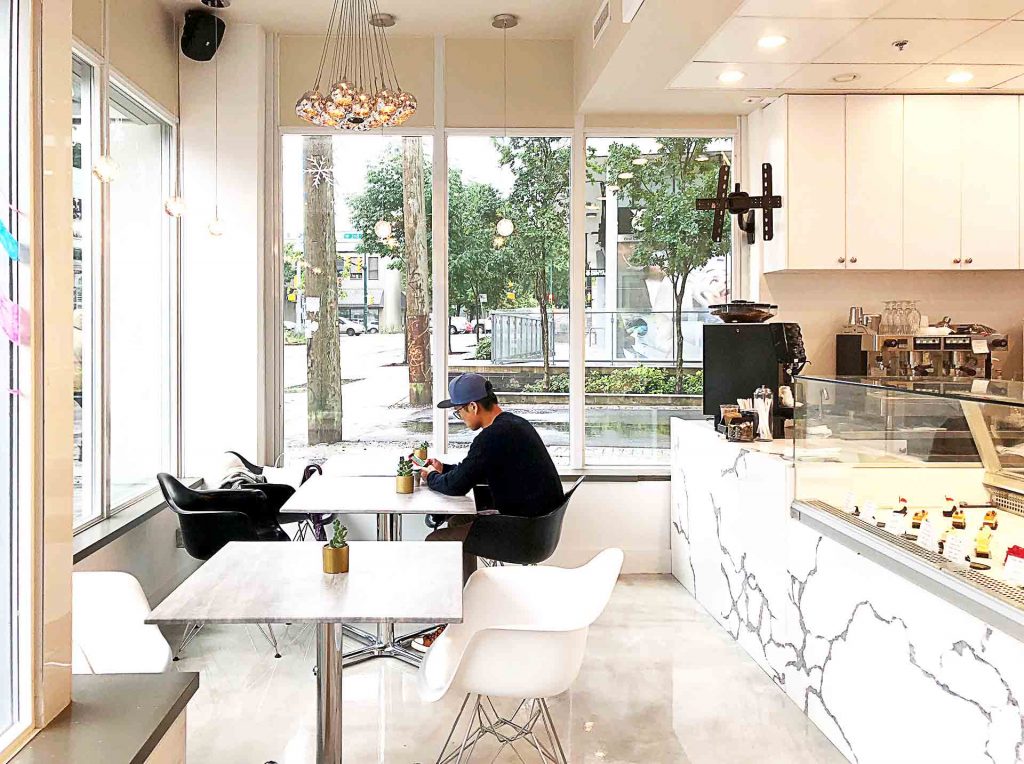 Once I stepped in, I couldn't keep my eyes off the glass display of petite cakes. Elegant and artistic, they all looked too good to eat. But, when I saw the Magnum chocolate mousse cake, it was love at first sight.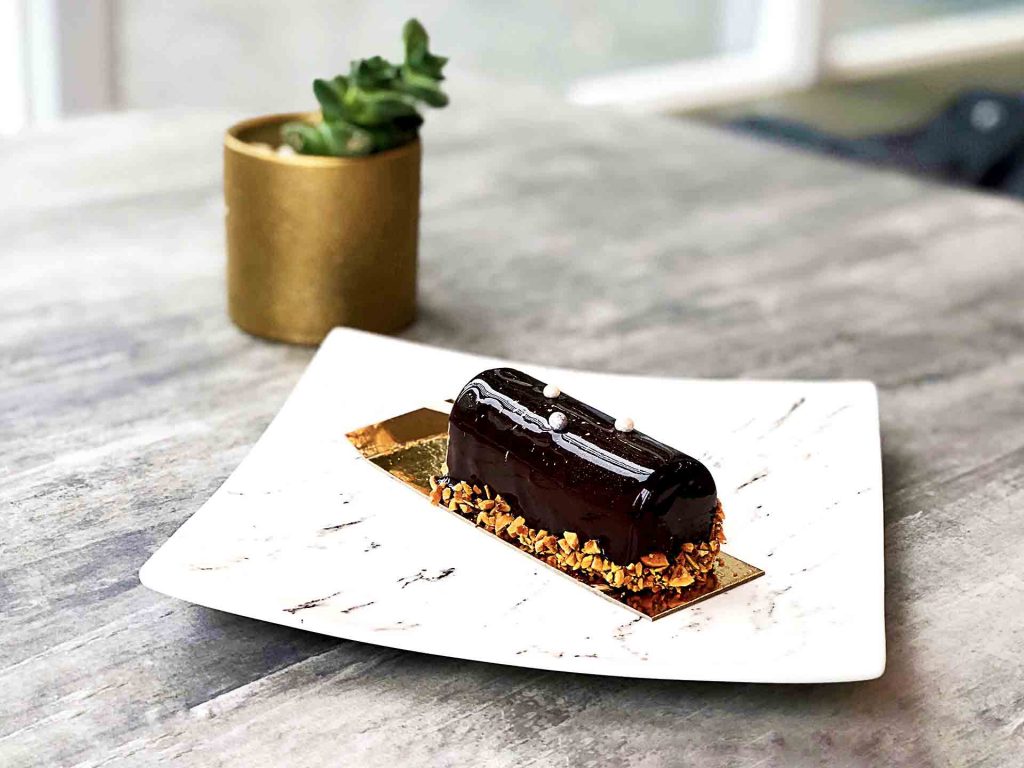 The Magnum was a delicate dark chocolate mousse cake skirted with diced peanuts. A chocolate mirror glaze coated this delectable cake, while edible gold flakes and silver sugar pearls topped it off. Finally, a popsicle stick completed the artistic design of this aptly named cake.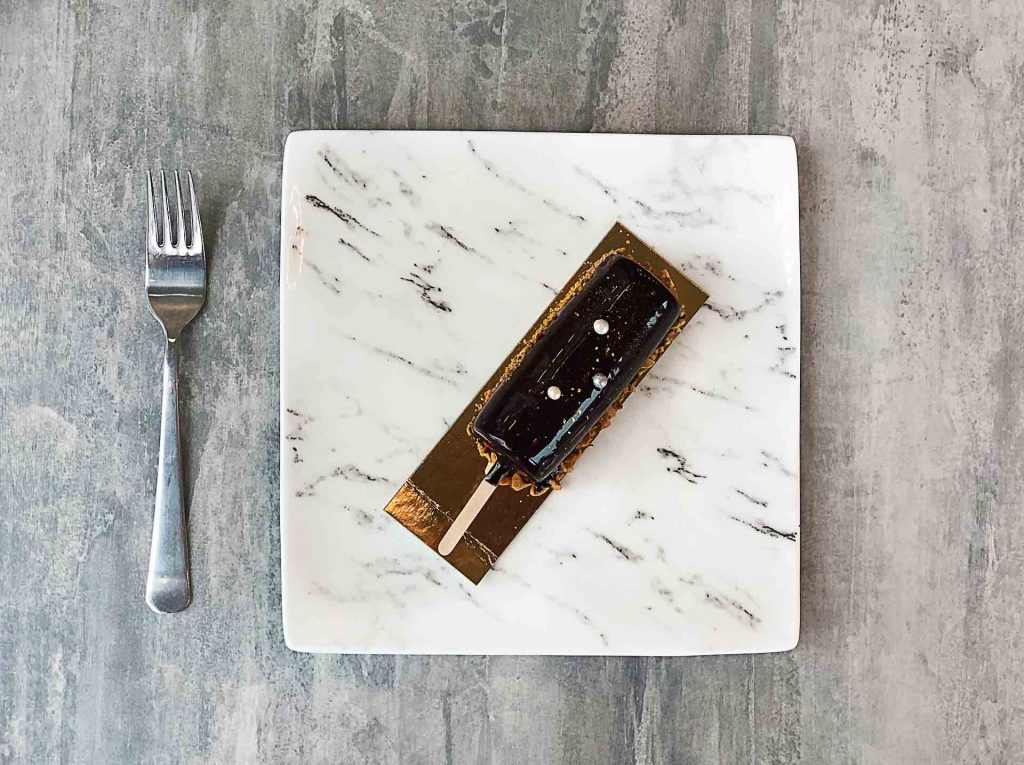 Under the Magnum's smooth mirror glaze was a layer of dark chocolate mousse embedded with toasted hazelnut and cassis cremeux. This sat over a thin layer of spongy brownie. The cassis cremeux, a blackcurrant-flavoured cream, brought a subtle acidity to the semi-sweet mousse cake, while the toasted hazelnut added a nice crunch. The cake overall had a creaminess that melted instantly in my mouth. In fact, its taste reminded me of a less-sweet version of an actual Magnum ice cream bar – one with a tangy twist from the blackcurrant cream. Paired with a pot of floral tea, the Magnum cake was divine.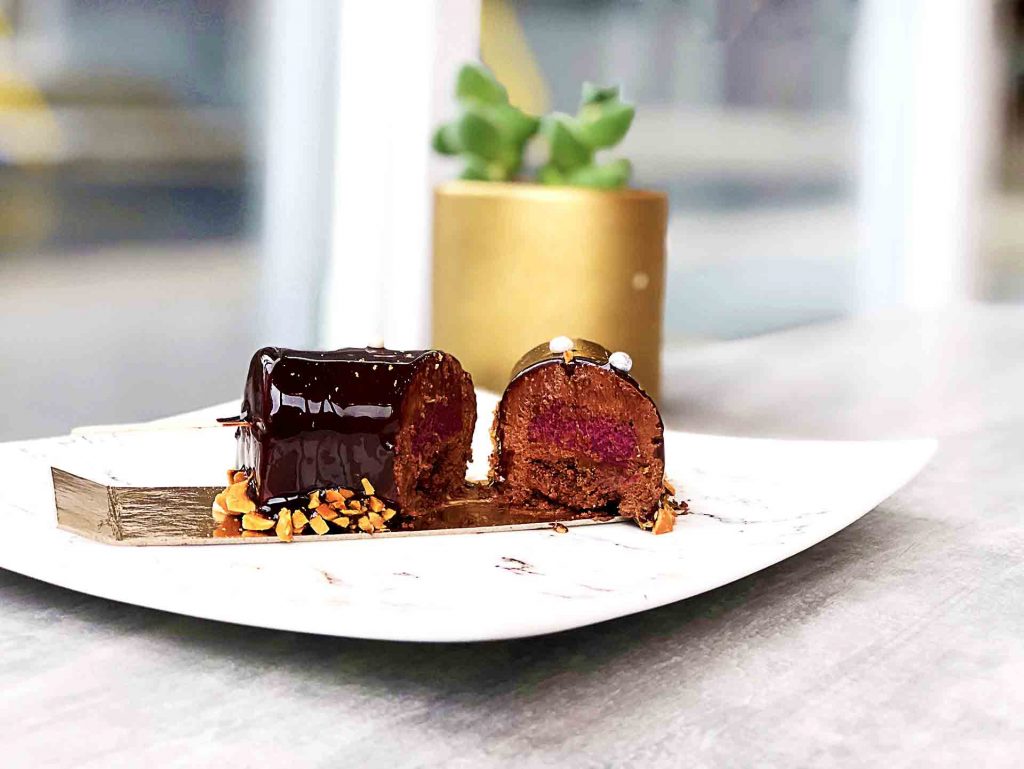 While you can stop by Yandoux Patisserie for their eye-catching desserts, you can also stay awhile to indulge in their afternoon tea set (I recommend making a reservation for this). They also make beautiful custom cakes and offer dessert catering services for special occasions. Open until 7pm, Yandoux Patisserie can be a relaxing place to hang out with friends after work. And if you visit, make sure to try the Magnum chocolate mousse cake.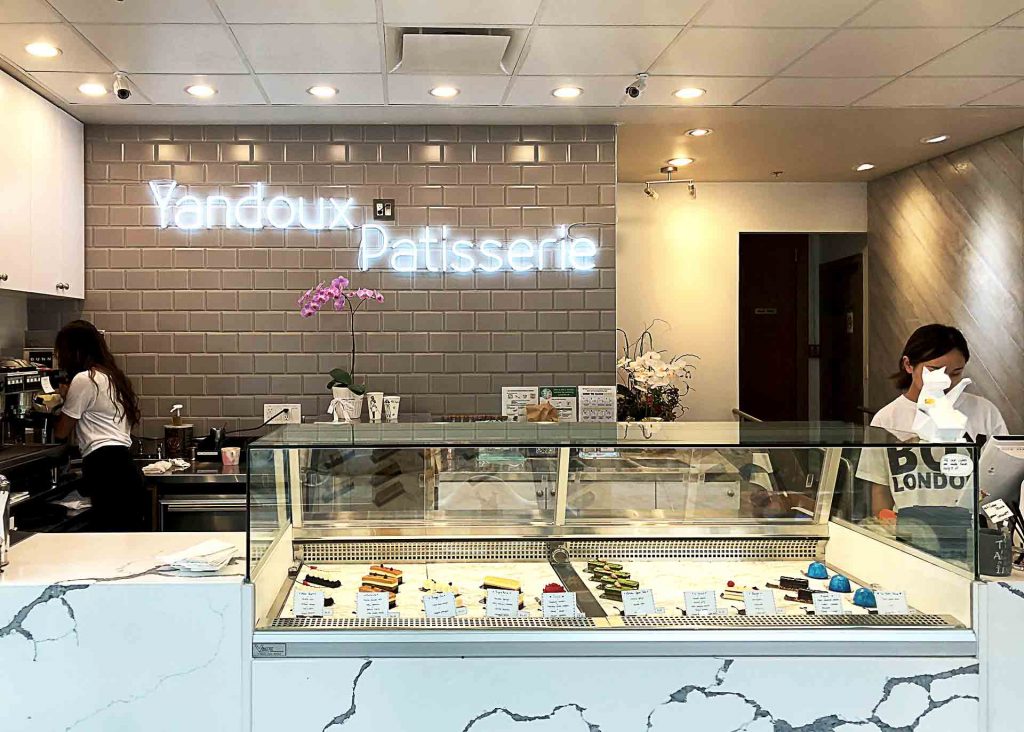 Restaurant: Yandoux Patisserie
Featured Dish Name: Magnum
Dish Type: Cake
Available For: All Day
Dish Price: $6.75
Flavour Profile: Sweet
Served: Cold
Portion Size: Small