The Mushroom Ricotta Toast to Devour Post-Workout
West 4th is such a beautiful area in Kitsilano. Stretching out almost 20 blocks, this is the area where I spent a Friday afternoon casually strolling along the streets. That's until I came across TurF – a workout studio, shop, and café all in one space.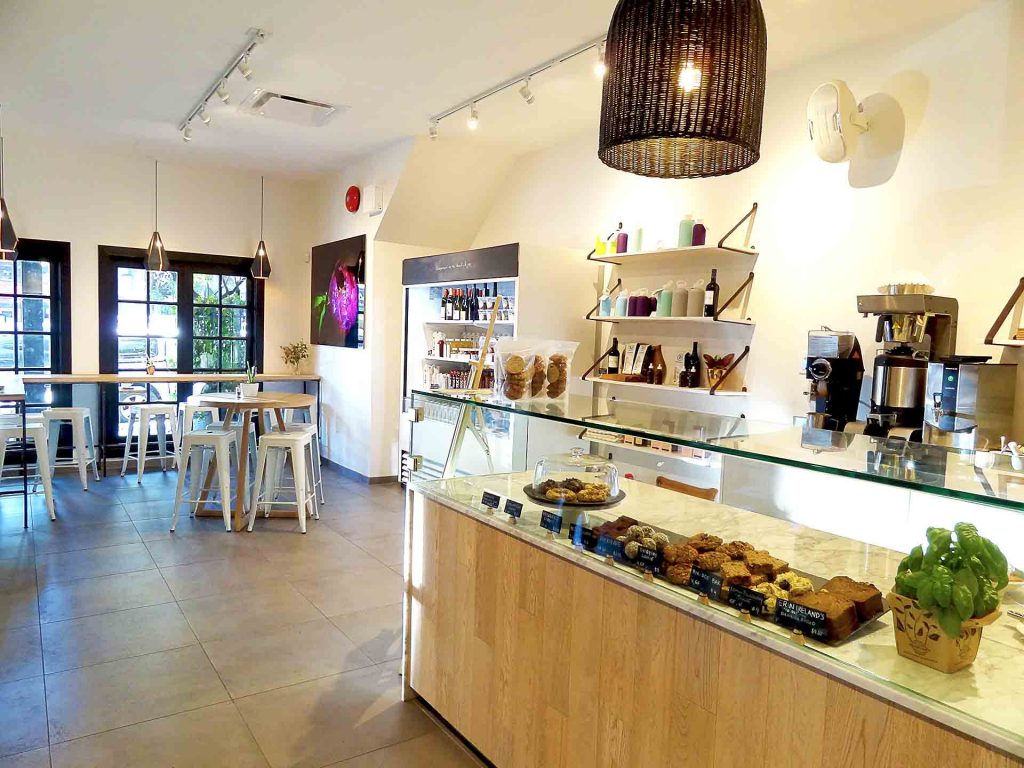 Offering a menu packed with vegan options, I knew this was definitely my kind of place! Having seen photos of TurF's Mushroom + Ricotta Toast on Instagram, my decision on what to order was simple – Mushroom + Ricotta Toast!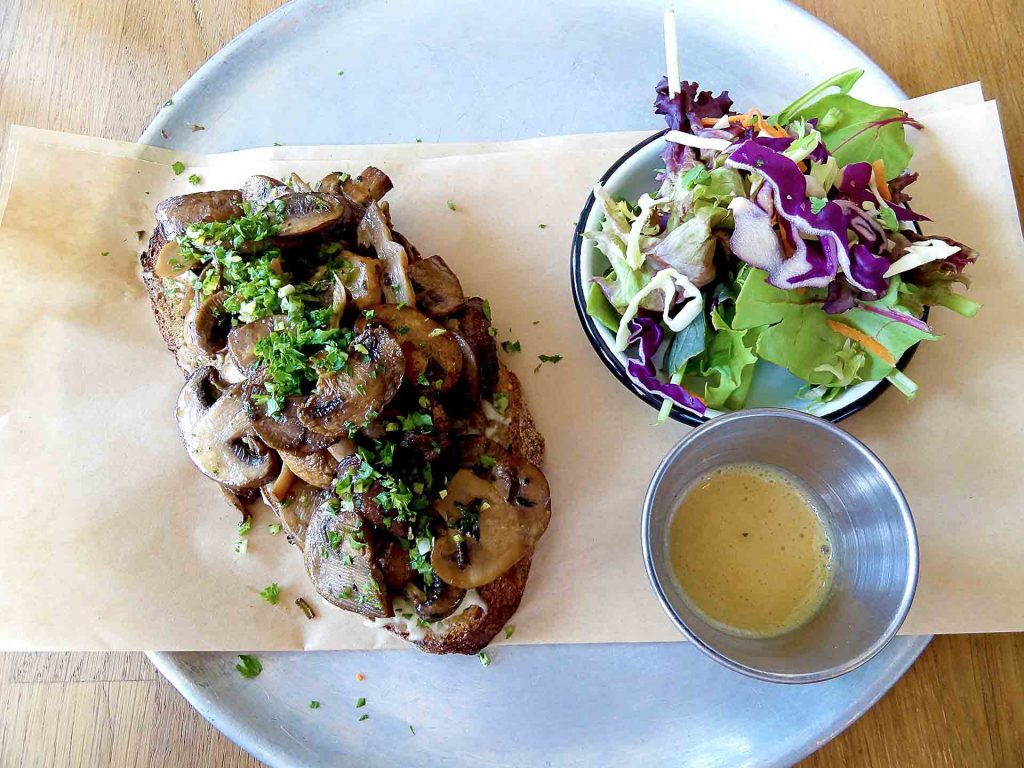 When the dish arrived, my first thought was, "How do I eat this?" The mountain of earthy mushrooms mixed with finely chopped fresh parsley and a sprinkle of lemon zest nearly overflowed on the piece of toast.
It was almost impossible to eat with my hands! Hence, I unleashed my table manners and used the cutlery provided.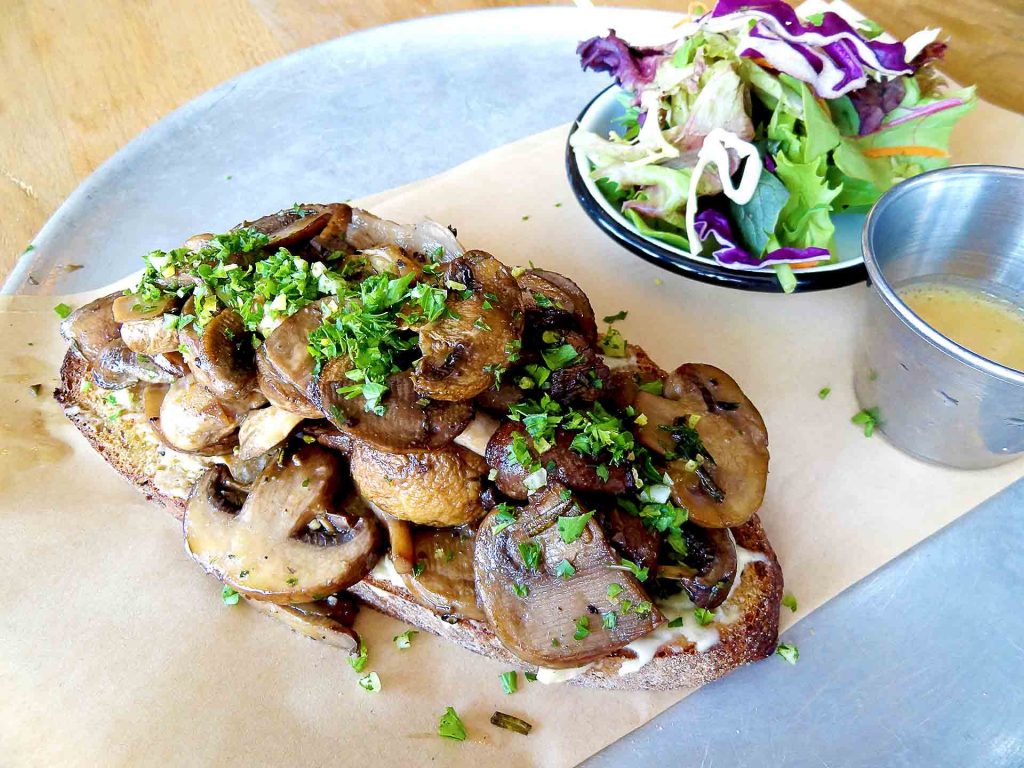 As I gently sliced the millet and flax bread with my fork and knife, I was impressed. The savoury, oregano-roasted mushroom paired extremely well with the brittle toast. The contrast between soft and crunchy was excellent. And the substantial layer of TurF's house-made cashew ricotta cheese was thick enough to prevent the bread from becoming soft. A definite A+.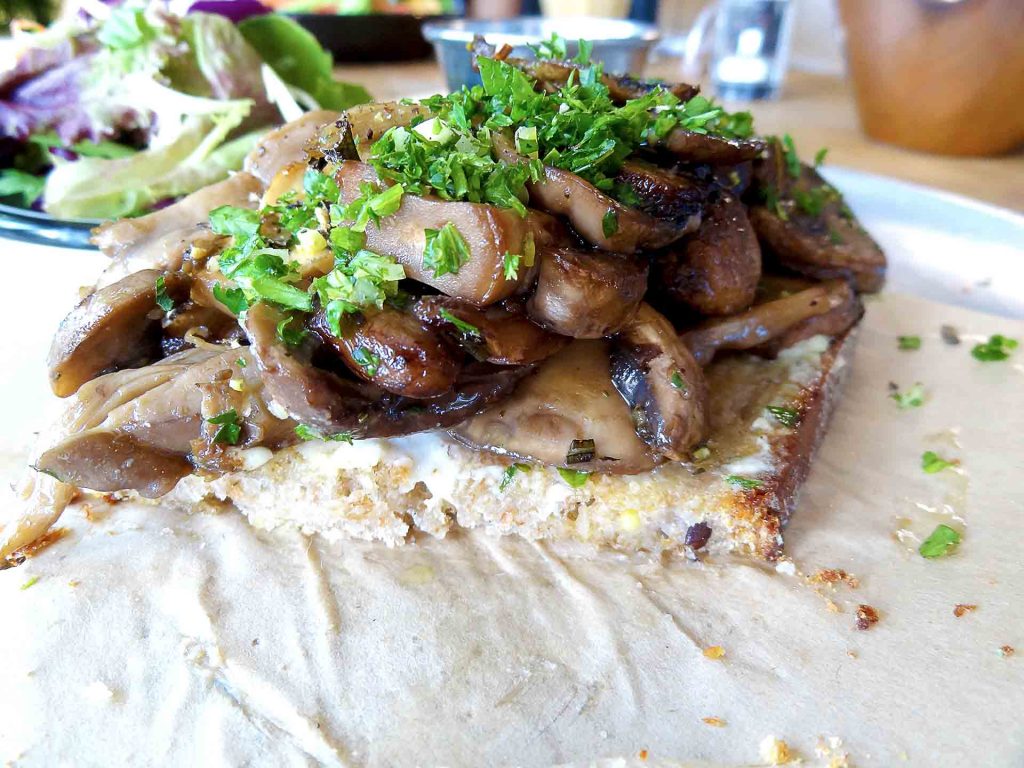 Double points for their cashew cheese, as not only is this difficult to make, but also time consuming. I applaud TurF for creating this smooth, rich, creamy version of ricotta without the dairy! And if you don't like the taste of ricotta cheese, you're bound to enjoy TurF's as the aromatic flavour of the herbed mushrooms overrides it all.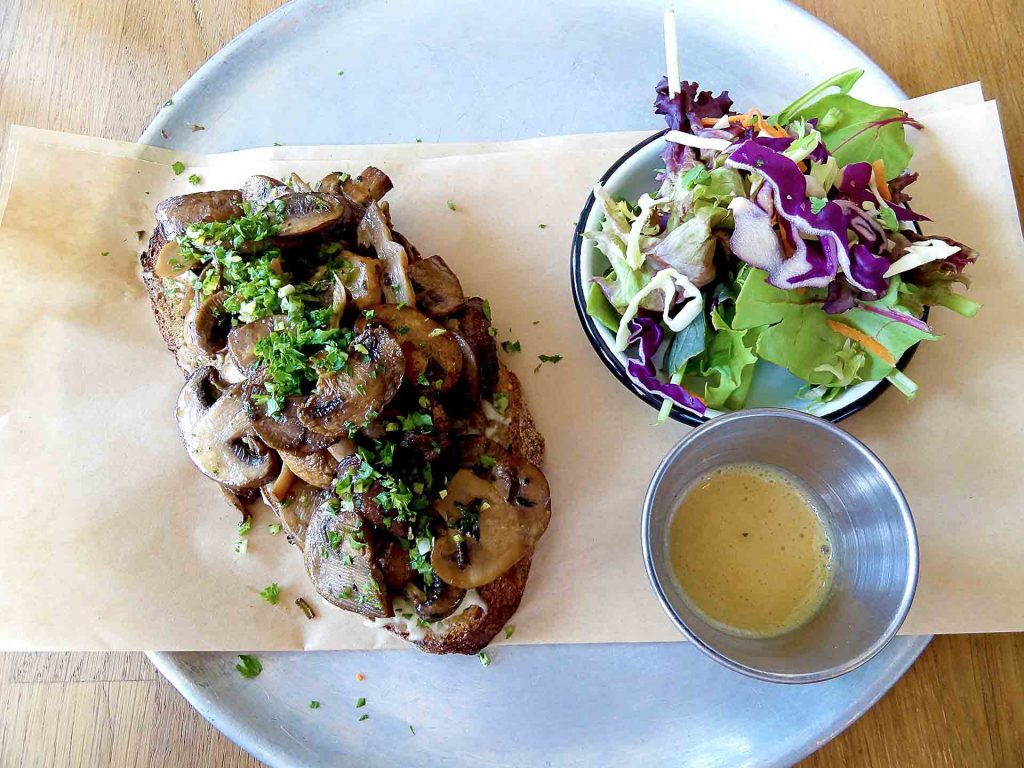 Although it was a sunny day, I was lucky enough to secure my spot at a table on their patio. This is great because 95% of the people who finish their workout at TurF will feel a rise in body temperature. Sit outside, enjoy the slight breeze, and refuel your body with healthy eats – the perfect way to end your workout!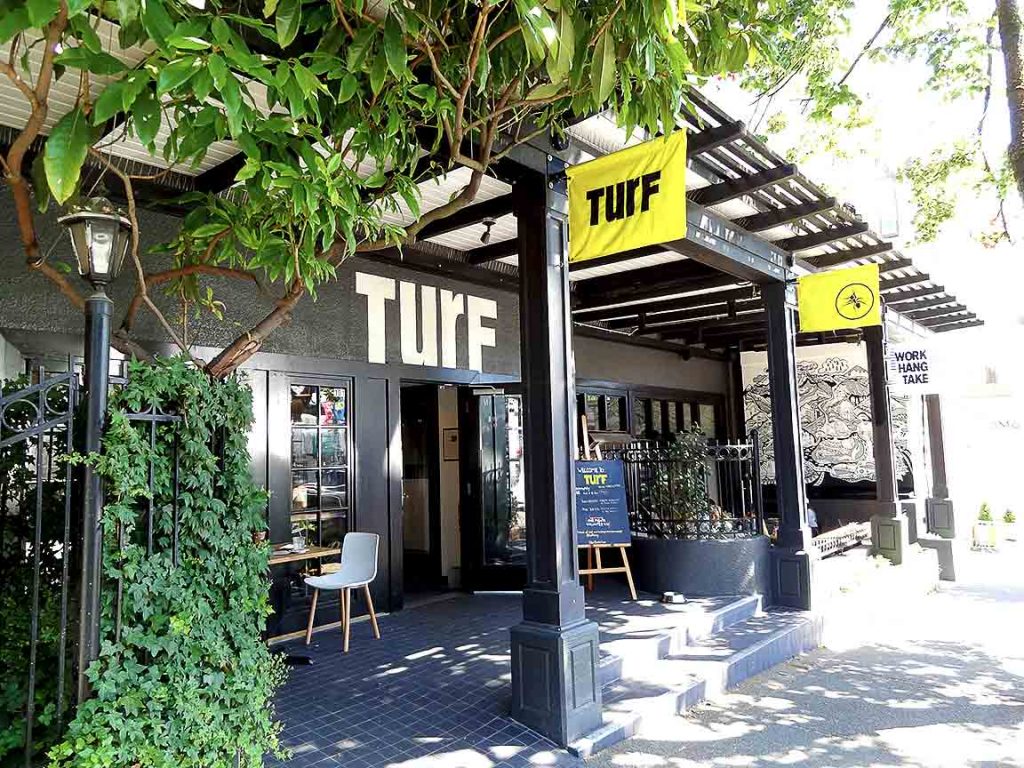 Restaurant: TurF
Featured Dish Name: Mushroom + Ricotta Toast
Dish Type: Burger/Sandwich/Wrap
Available For: All Day
Dish Price: $10.00
Flavour Profile: Savoury
Served: Cold
Portion Size: Small