A Classy Evening Calls for this Mouthwatering Beef Carpaccio
The Lobby Restaurant is a bright, modern restaurant in the "lobby" of the Pinnacle at the Pier Hotel in North Vancouver. Just steps away from the water, this restaurant offers a convenient spot for locals and tourists to experience true West Coast dining. Their menu focuses on sustainable products and fresh seafood, and I was instantly drawn to one of their signature dishes – the Angus Beef Carpaccio. After drooling from reading the description, I knew I had to try this.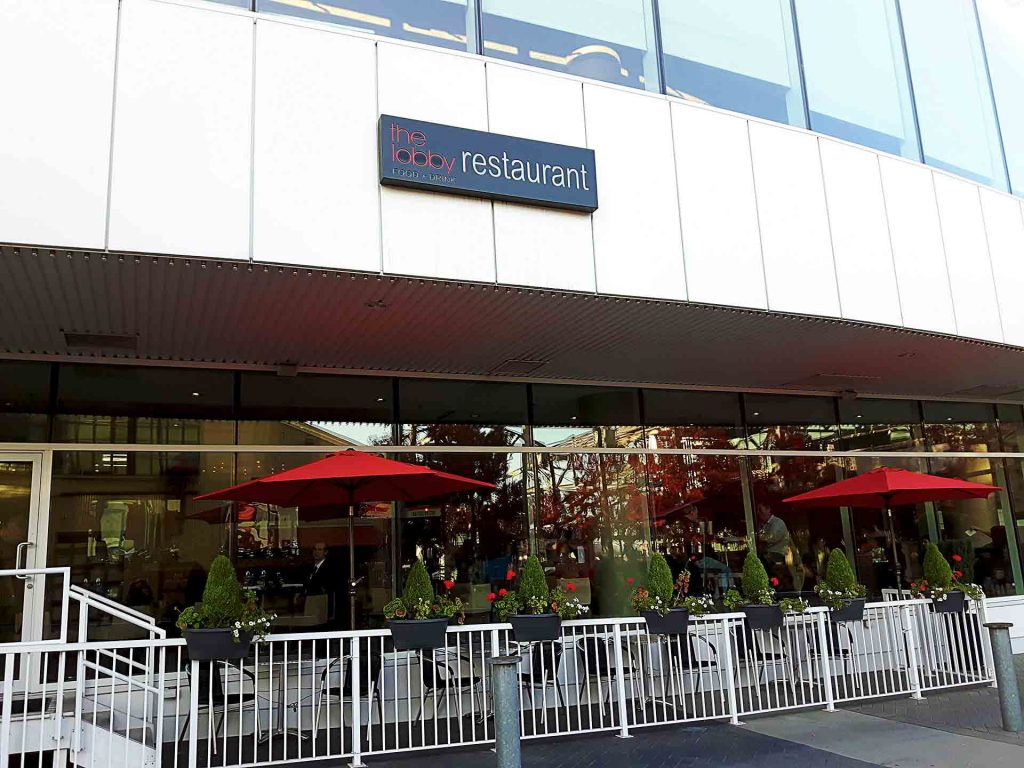 I'm a huge fan of carpaccio as an appetizer. This dish can tantalize your taste buds just enough to make you eager for your meal, but won't make you full. When my plate arrived at the Lobby, I was instantly excited! The thinly sliced raw beef was gorgeously plated along with baby arugula salad, shaved Grana Padano, capers, and truffle aioli. As an added bonus, a bowl of crispy crostinis came on the side.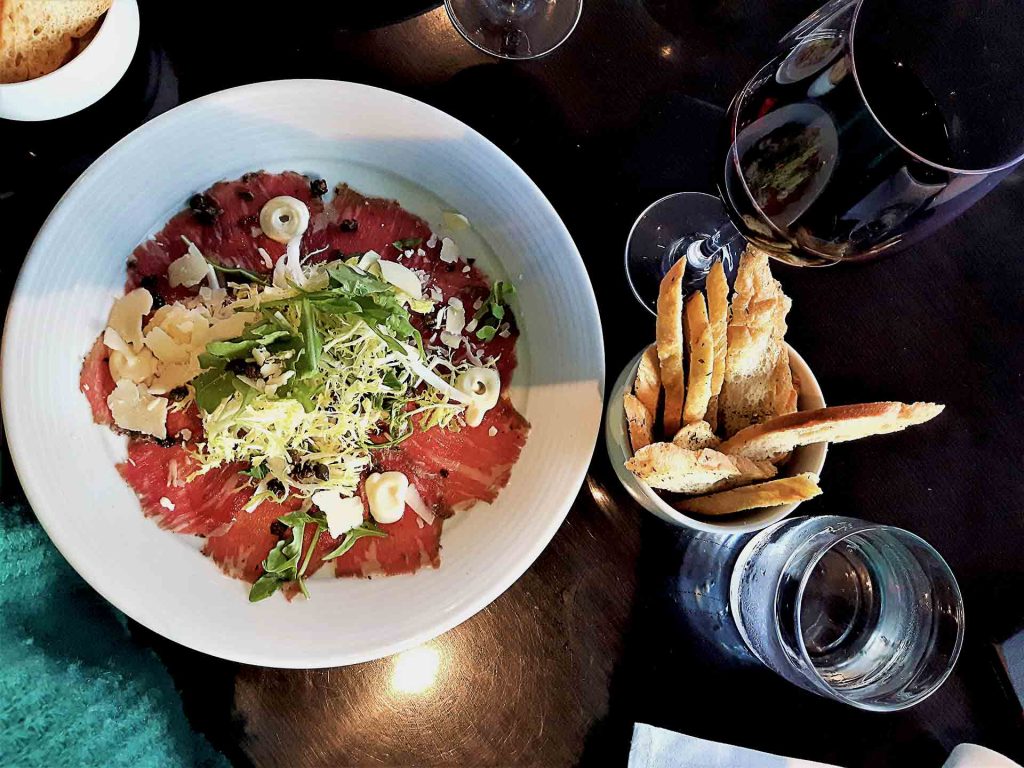 For my first bite of the Angus Beef Carpaccio, I knew I had to pack in as much flavour as possible. I carefully arranged the beef, salad, cheese, capers, and some truffle aioli on a crostini. The result was an instant array of flavours in my mouth. The beef, drizzled with olive oil, was so tender and succulent. The salad was so fresh with the slightly bitter taste of arugula. The crisp crostini, toasted with garlic and salt, was addicting. And the saltiness of the capers along with the smooth truffle aioli blended so well with the sharp cheese.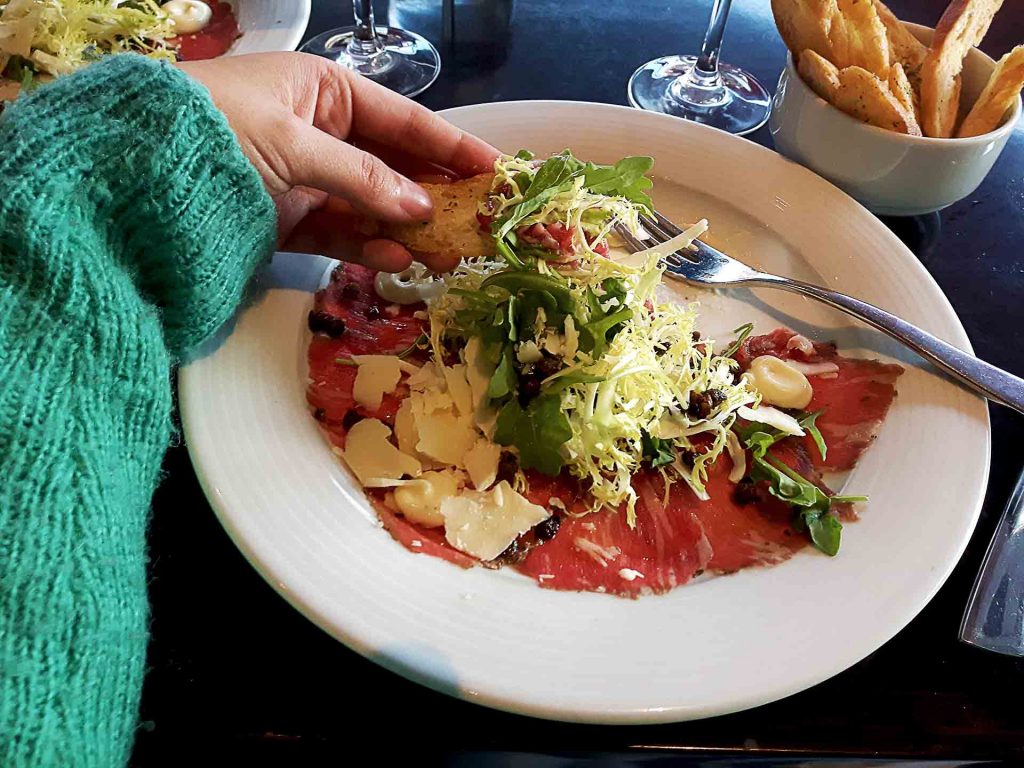 It was not long before I wolfed down this entire dish and it left me begging for more.
The Angus Beef Carpaccio was the first course of a set three-course menu offered on Groupon. The dishes that followed were aesthetically pleasing and fresh. Without me even realizing it, two hours flew by at the Lobby as I enjoyed delicious food. The Lobby also has live music on most evenings, which somehow tends to make the evening feel more sophisticated. Live musicians, beef carpaccio, and red wine – what more could you ask for?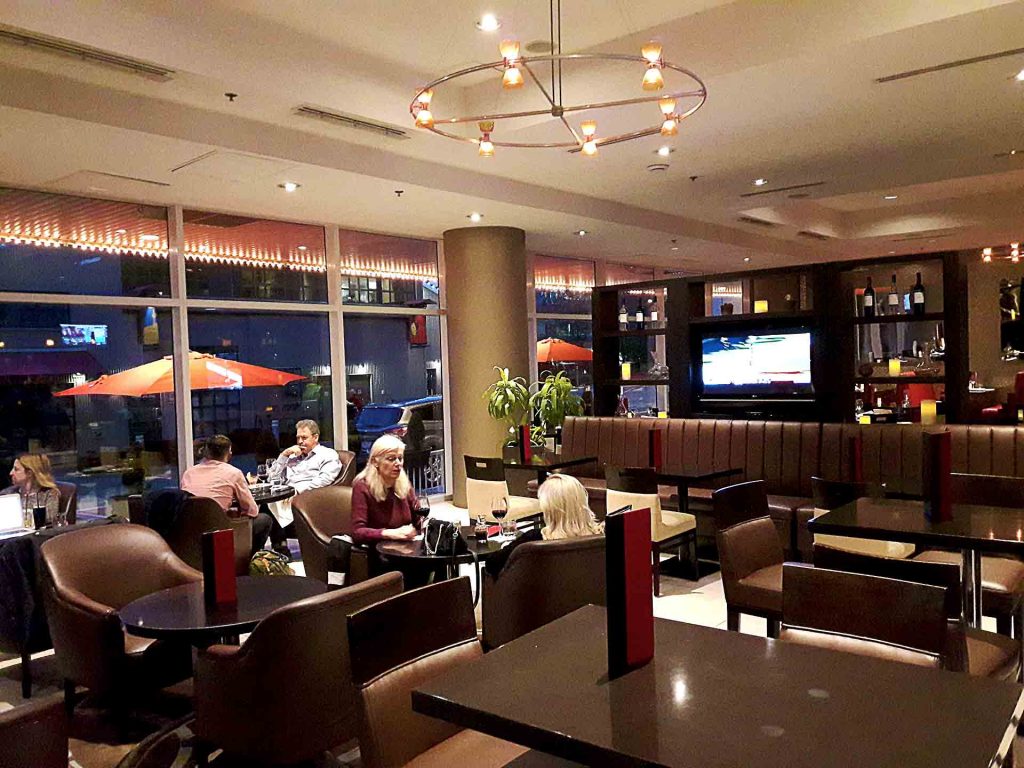 Restaurant: The Lobby Restaurant at Pinnacle at the Pier
Featured Dish Name: Angus Beef Carpaccio
Dish Type: Antipasti/Tapas/Snack
Available For: All Day
Dish Price: $15.25
Flavour Profile: Savoury
Served: Cold
Portion Size: Large