Espresso Meets Its Matcha in Kings Twisted Matcha
How can you say "no" when a café has air conditioning, Wi-Fi, and extensive food and drink choices? This paradise, King's Café, is located on Kingsway and Nanaimo. I've spent many afternoons here, working quietly while sipping on my favourite drink, Kings Twisted Matcha. The café is spacious, modern, and bright, with wooden tables and comfy couches. While it's a quiet place to work during the day, it gets lively at night. Here, they'll often hold special event like live music, stand-up comedy, and even pop-up dinners.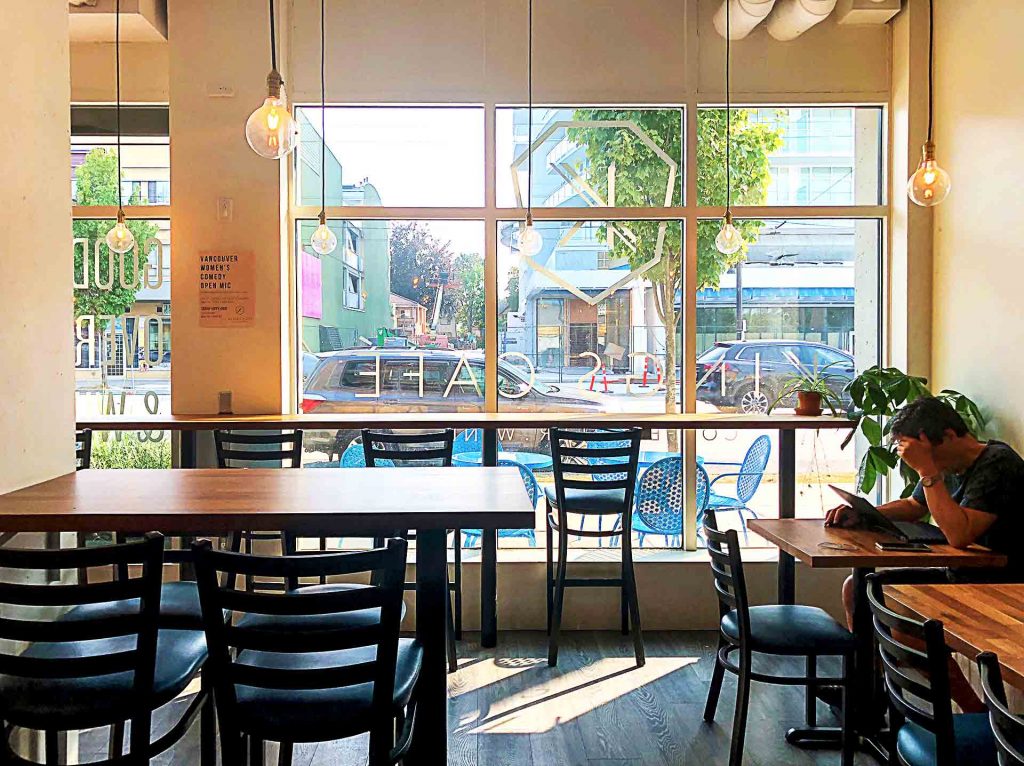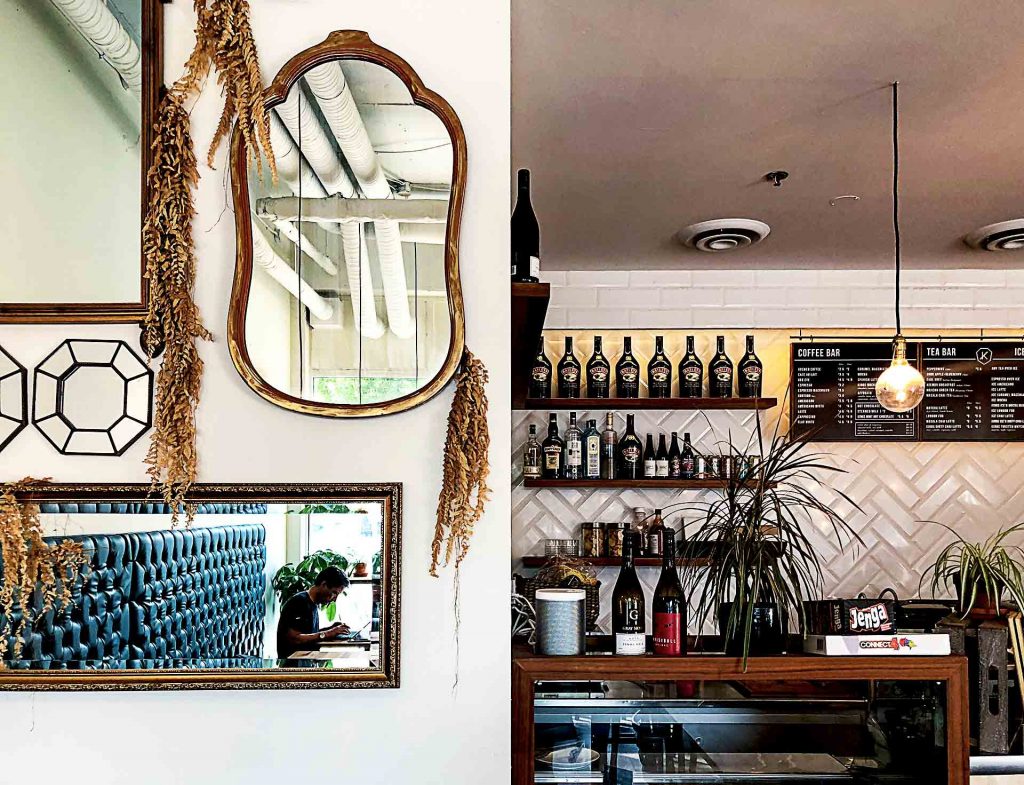 While King's Café serves the usual espresso and tea drinks, they also have some creative options. Let me introduce you to my favourite one – the Kings Twisted Matcha. Visually stunning, this triple-tiered iced drink features three distinct layers. First, a layer of earthy green matcha sits at the bottom of the clear glass tumbler.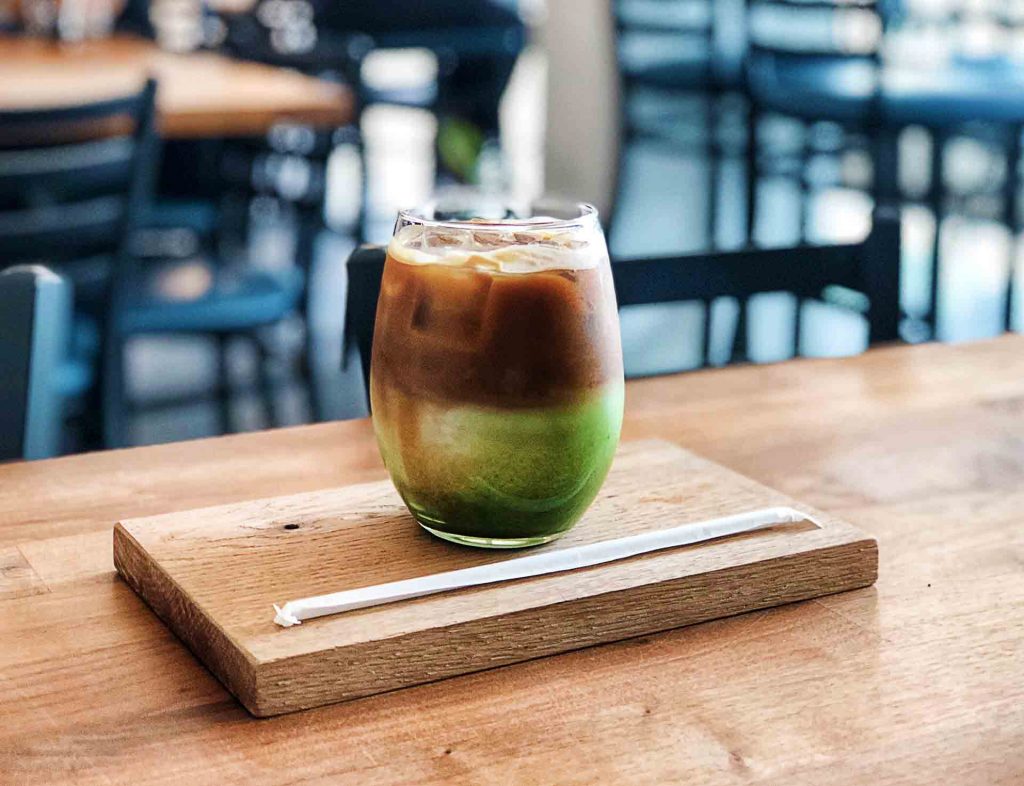 Next, skimmed milk grazes the matcha, gently trickling down to the bottom.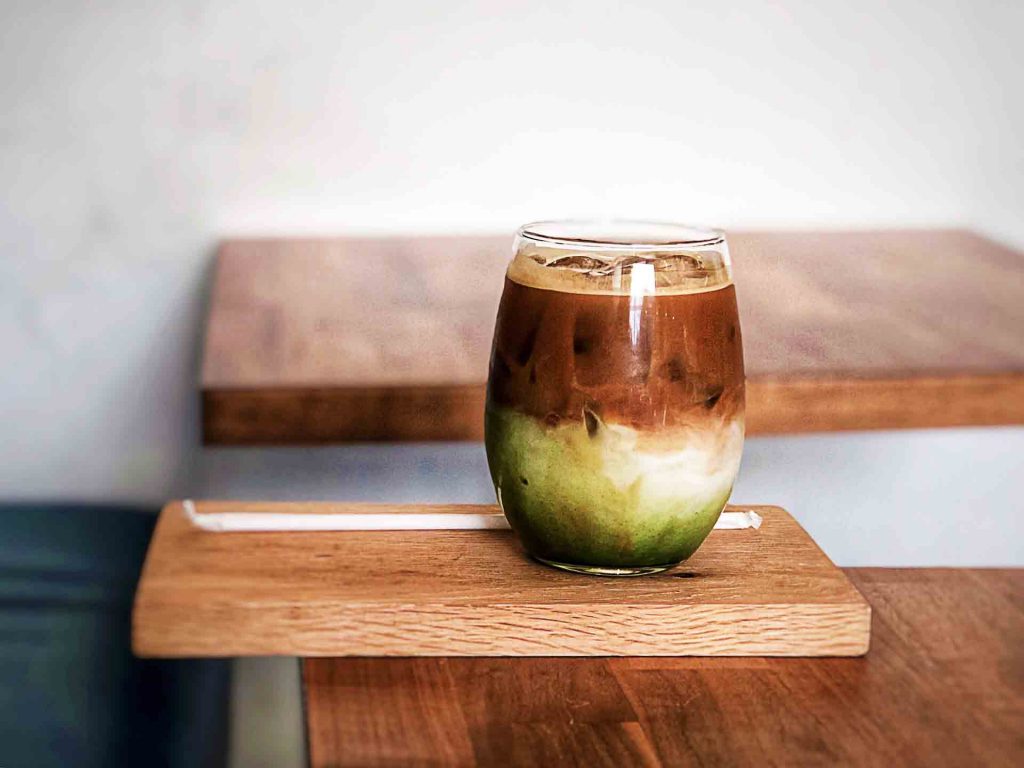 Finally, a hearty layer of espresso completes this beautiful drink. Combine the layers and you'll get a delightful flavour that'll enlighten any morning.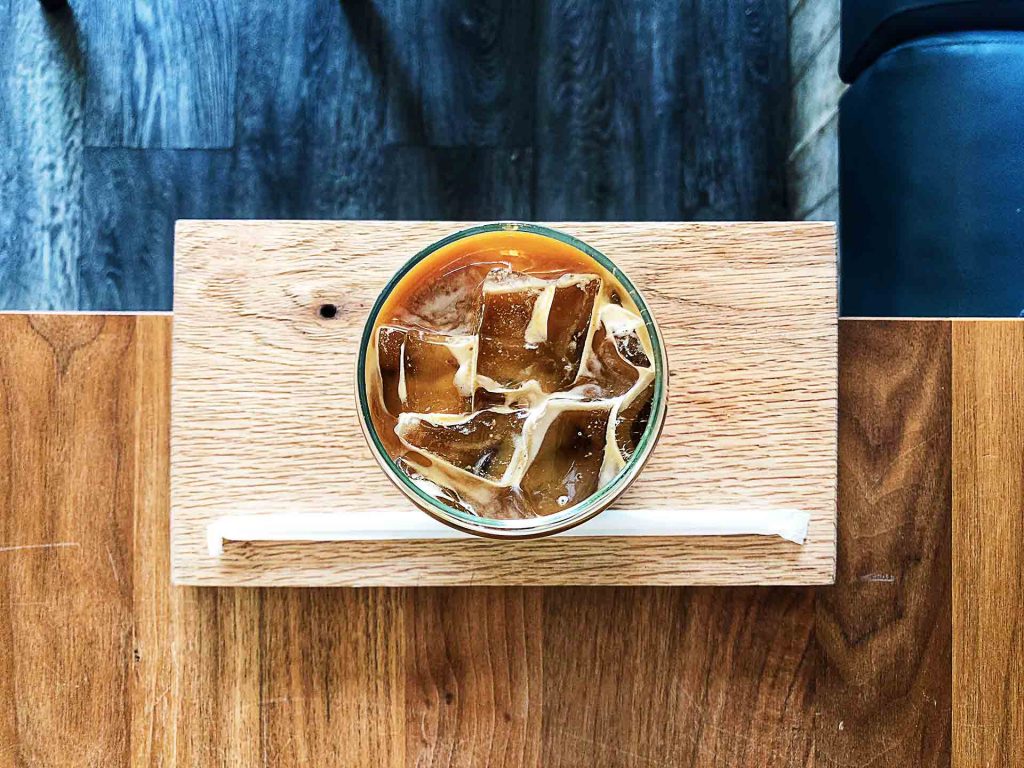 In the Kings Twisted Matcha, the bitterness of the dominant espresso blends remarkably well with the aromatic and astringent matcha. The milk then kicks in to smooth out the rich flavour. Though there's no sweetener in the drink, you can add a syrup of your choice for 50 cents. King's Café also serves all their drinks with skimmed milk, but almond and soy are also available.
Kings Twisted Matcha is a double-caffeinated drink with a unique but addictive flavour. If you're in love with matcha but can't function without a shot of espresso every morning, then this is exactly what you need.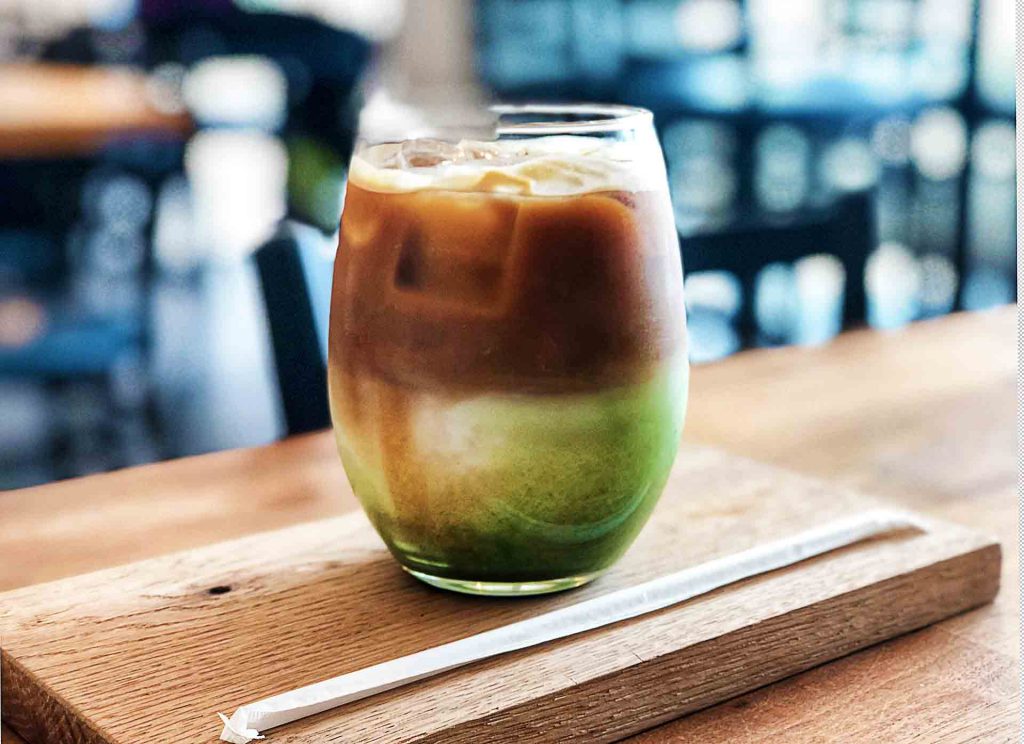 If you're not a fan of coffee or tea, you'll be happy to know that King's Café also serves alcohol, including local craft beer, wine, and coffee cocktails. With a daily happy hour from 4 to 6pm, this café can turn into a relaxing wine bar to hang out with friends after work. They also serve breakfast, sandwiches, and gluten-free pastries that can satisfy both of your savoury and sweet cravings.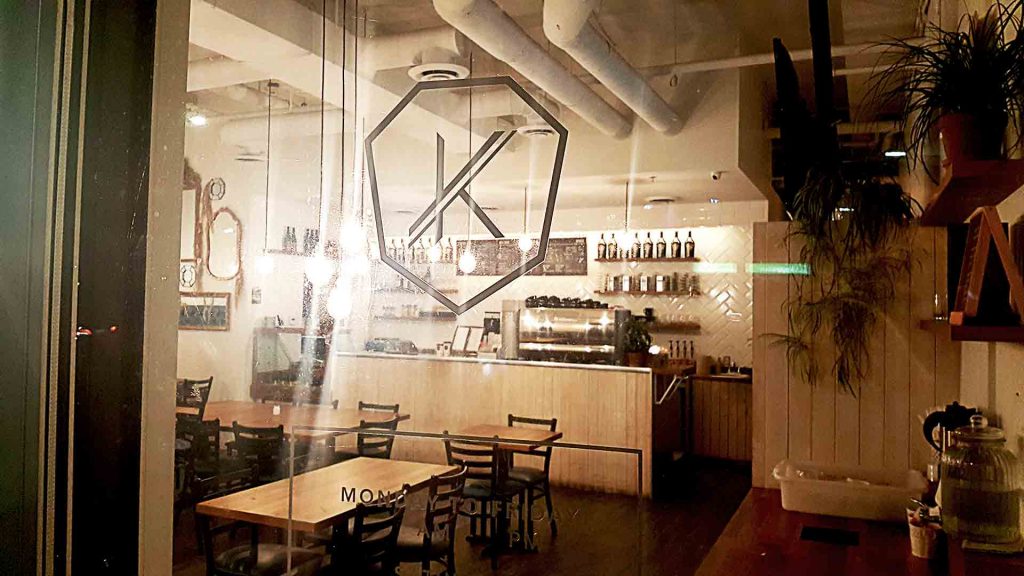 Restaurant: Kings Cafe
Featured Dish Name: Kings Twisted Matcha
Dish Type: Coffee
Available For: All Day
Dish Price: $6.00
Flavour Profile: Bitter
Served: Cold
Portion Size: Small