The Hazelnut Latte for Workaholics
Unless you're a café aficionado or know of Vancouver's top locales to study, you probably haven't heard of Aperture Coffee Bar. This homey café (one of two) is a respite from the often turbulent Broadway and Cambie corridor where it resides. While this café is certainly cozy, it also serves up some yummy treats like their delectable hazelnut latte.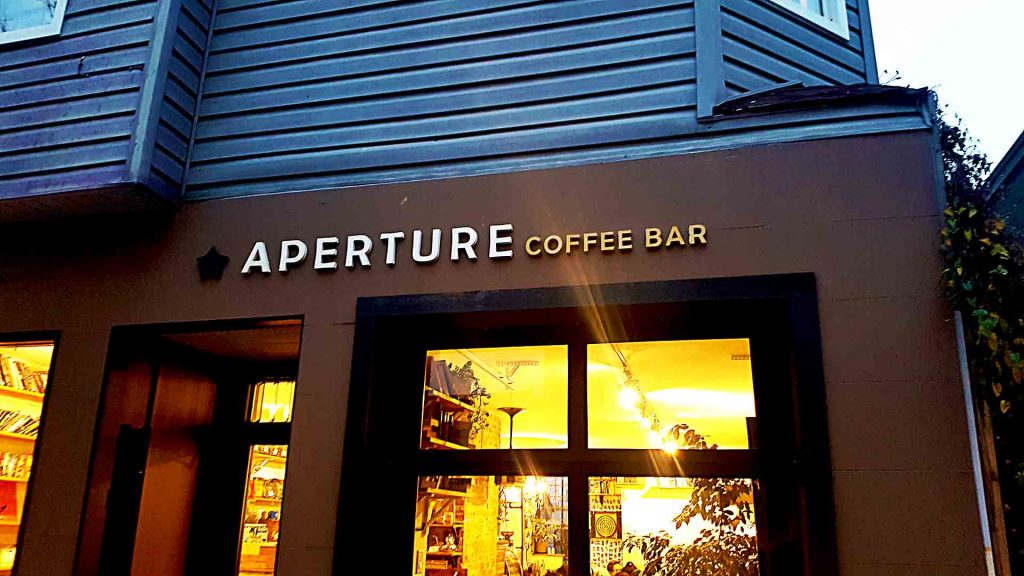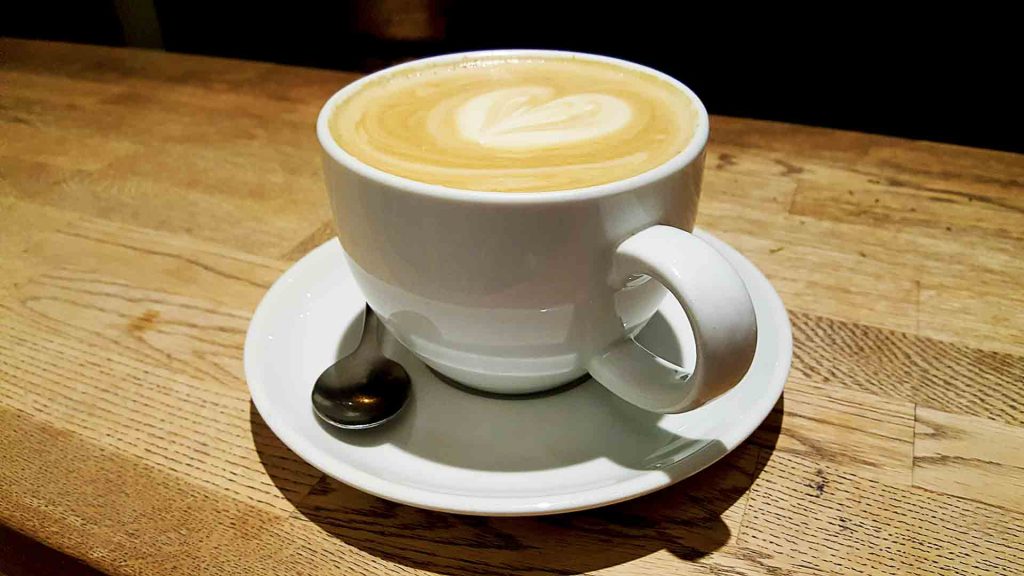 To be specific, the hazelnut latte is simply their regular latte, made with Intellegentsia beans, with a flavour shot of hazelnut. Fear not though, this syrupy shot isn't overly sweet. In fact, I'd say the drink treks further down bitter avenue than anywhere else. This is due to the fact that the hazelnut syrup actually has the nutty flavour it should. It doesn't taste artificial. There's no smack of sickly sugar. It's also by no means a strong coffee. It won't send you into the jitters. It's a hazelnut latte that doesn't forget what it is.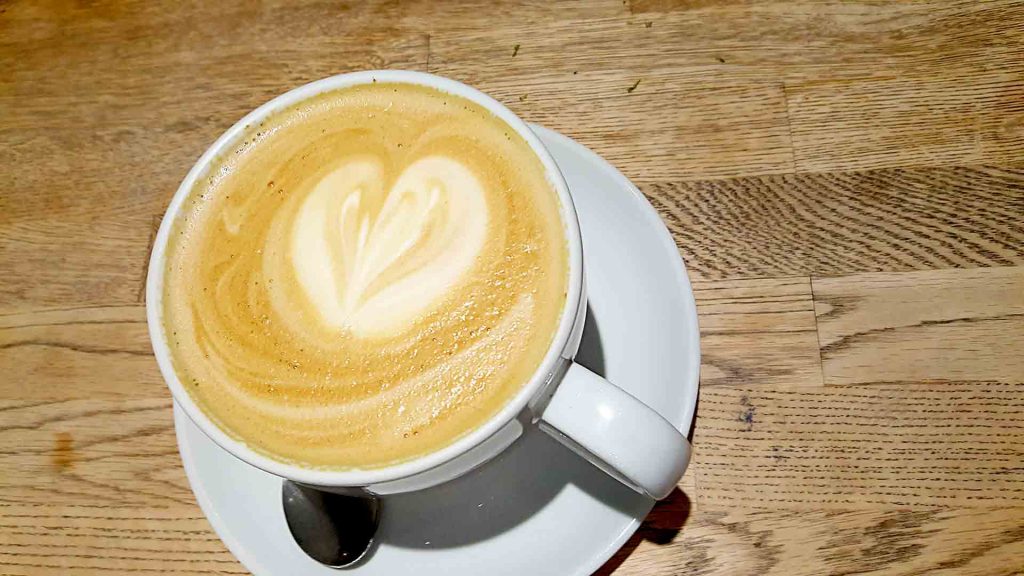 Within the smooth body, the soothing hazelnut and the coffee blend well. Hence, there's no dominant flavour. Even the crema has the right balance. The art that covers the latte is delicate and understated.
I honestly couldn't conceive of a more ideal beverage to enjoy while curled up indoors. The faint aroma of hazelnut is sure to warm even the chilliest of individuals.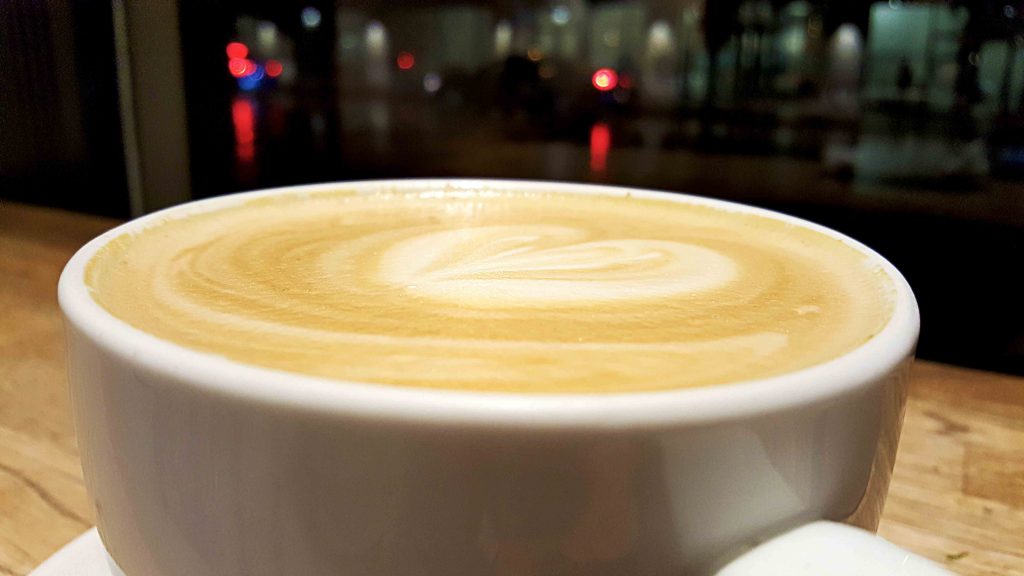 Not in the mood for a latte? Not to worry. Aperture has a consistently strong menu. Their ginger root tea is also a total standout. And their variety of freshly baked treats is beautiful. Most of them are made by their partner in crime, Cannele & Honeybun Bakery.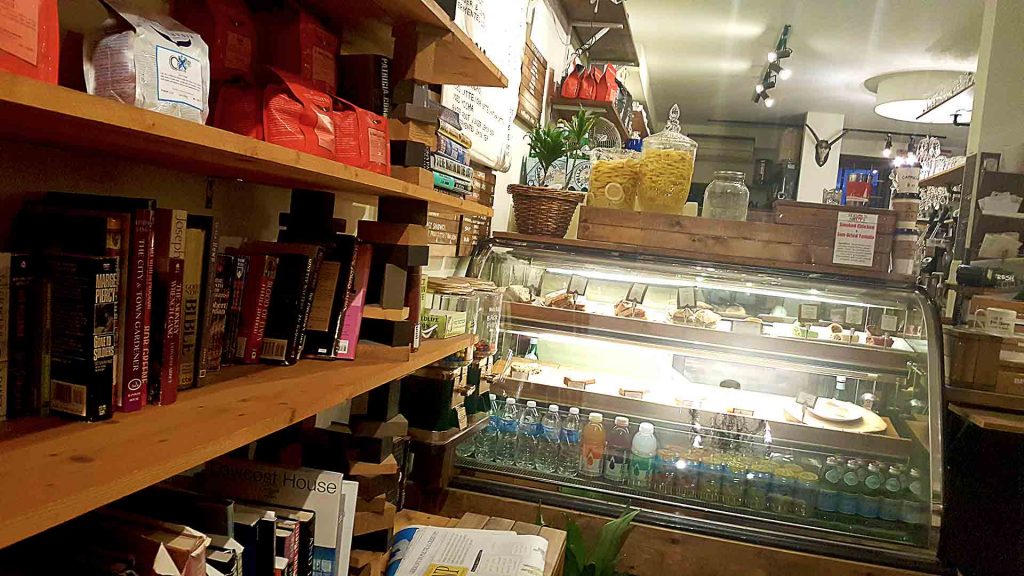 The café is most definitely a work environment. It welcomes you with the calming tracks of jazz, a fireplace, a couch, tons of books to read, and minimal noise at their communal tables. Therefore, Aperture Coffee Bar is optimal for any Canada Line commuter who needs to tick off their to-do list while refuelling their coffee tank.
Restaurant: Aperture Coffee Bar
Featured Dish Name: Hazelnut Latte
Dish Type: Coffee
Available For: All Day
Dish Price: $5.10
Flavour Profile: Bitter
Served: Hot
Portion Size: Large