The Juicy Fennel Sausage Pizza That Beats Any Takeout Pizza in Town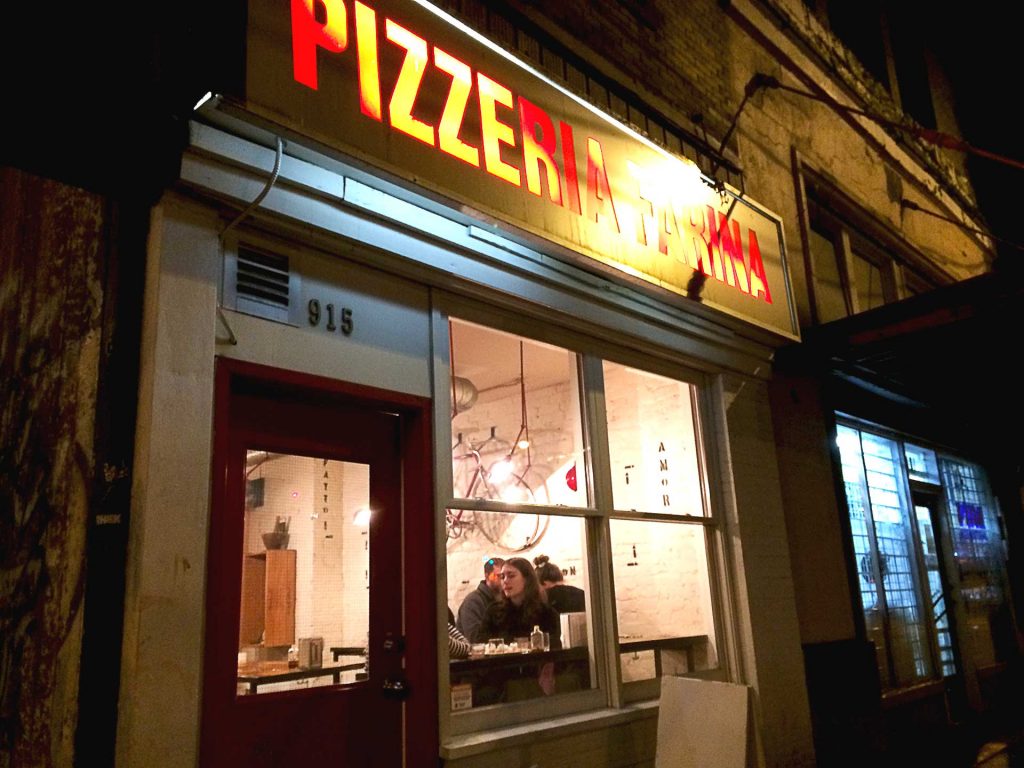 Not so long ago, it was a true mission to get your hands on a slice of genuine Neapolitan pizza here in Vancouver. Luckily, those times are over! Within the last two years, Vancouver's Neapolitan pizza scene has grown substantially, with a lot of great pizza places to choose from. For example, there's Nicli Antica Pizzeria in Gastown, which I've also written about on this site. Another one of my favourites is Pizzeria Farina on Main Street at the edge of Chinatown.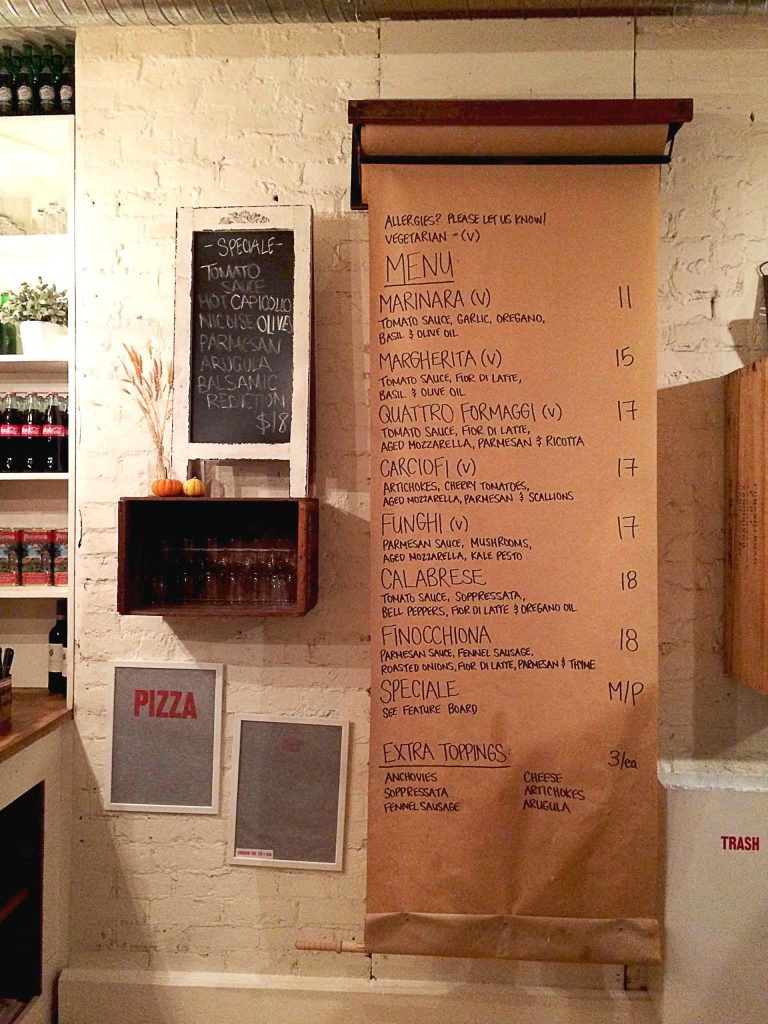 Pizzeria Farina's menu is limited to a carefully curated selection of pizzas, which shows the restaurant's focus on quality over quantity. Even though the selection is small, Pizzeria Farina has some outstanding creations. My personal go-to pizza at this small but authentic pizza joint is the Finocchiona (fennel sausage pizza). It features a cheesy parmesan sauce and roasted onions, topped off with juicy fennel sausage bites as well as a creamy fior di latte.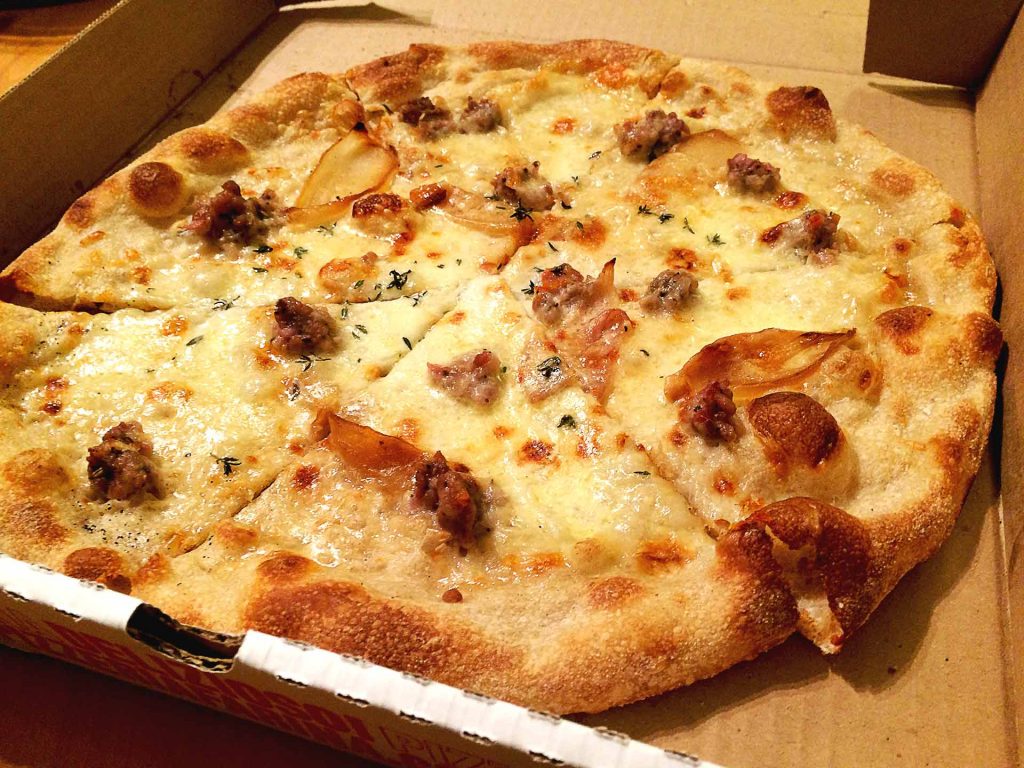 Pizzeria Farina makes all their pizzas fresh from scratch upon ordering. This means you'll get the freshest pizza you can imagine. Once the wait is over, you can see the steam coming off the fennel sausage pizza. Usually, you have to give it a couple of minutes to cool down a bit. These few minutes are torture for me, as I can already smell the intense aroma of the parmesan and the herbs in the sausage. I can also smell a bit of thyme.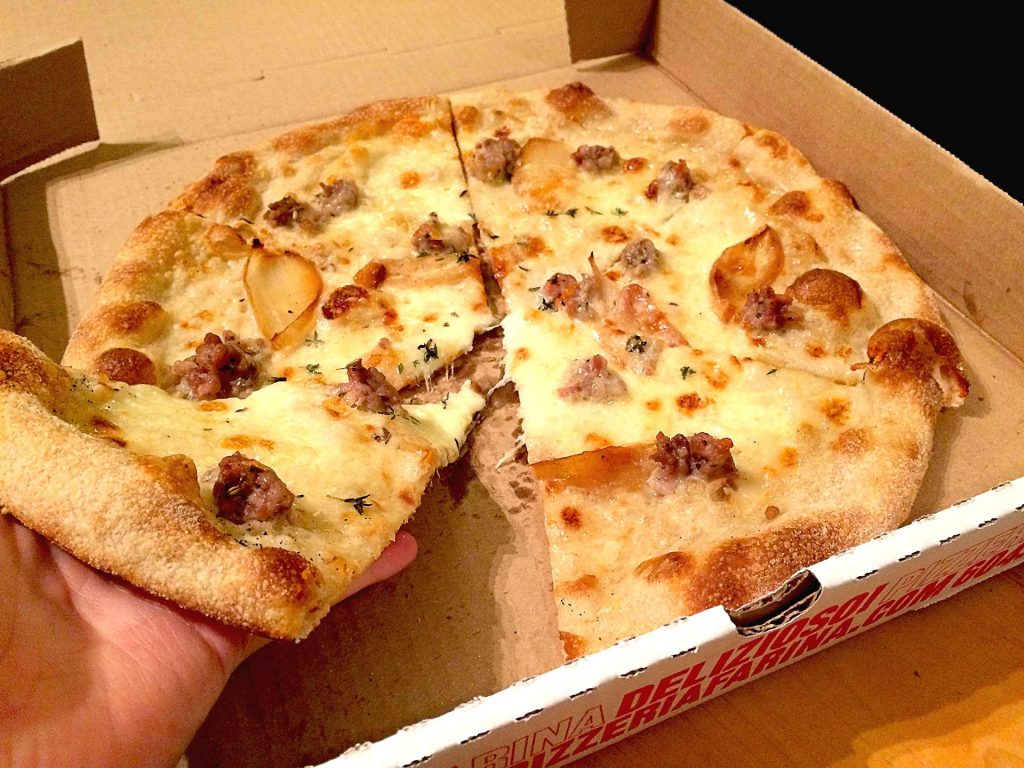 Taking out that first slice of the perfectly round fennel sausage pizza, my mouth is watering in anticipation. The gooey parmesan cheese combined with the creamy fior di latte makes long strings, and the first bite of this beloved pie is pure satisfaction!
The bits of fennel sausage are incredibly juicy and full of flavour from the fennel. On it's own, it would almost be too intense. But, combined with the cheesy sauce, the mild fior di latte, and the slight sweetness of the roasted onions, it's simply divine.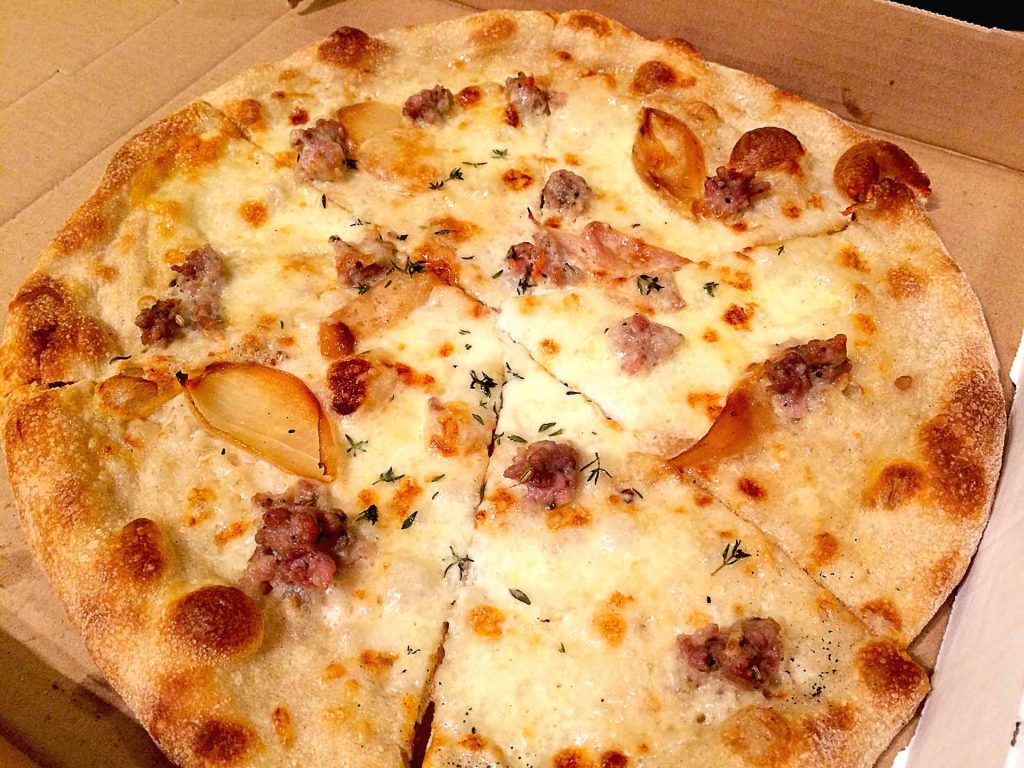 Pizzeria Farina makes their dough fresh from scratch every day. And once they run out of dough, that's it for the day! They form every pizza by hand and stretch it into shape before baking it in the 900-degree wood-burning oven. This technique makes the base of Neapolitan pizzas, and especially the pizza at Farina, so incredibly crisp and flavourful. The hints of smoke from the wood in the oven add a nice flavour.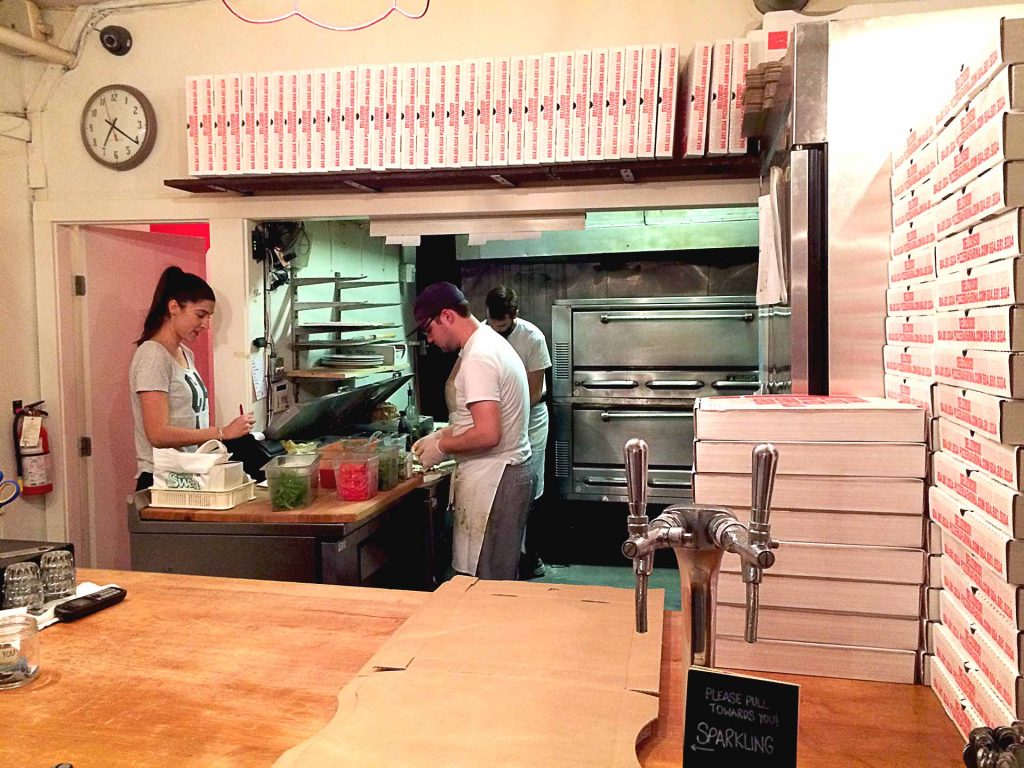 Pizzeria Farina is a tiny space on Main Street that can seat about 15 people. They've done a great job with decorating the restaurant and making the best use out of the space. Because it's so small, it feels very cozy, with a rustic and simple feel. The interior is very minimalist, which helps make the space feel bigger and gives it that higher-end hole-in-the-wall look.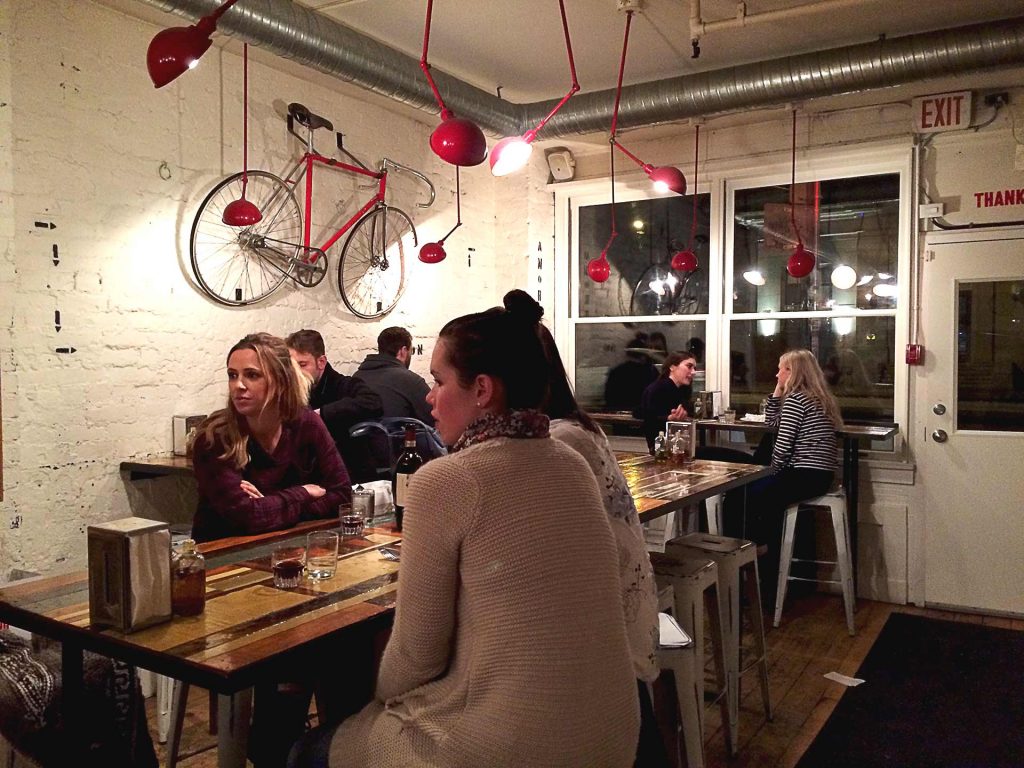 Since Pizzeria Farina is so small, it can be hard to get a table to dine in at times. This is why I often take mine to go. Pizza is the perfect takeout food, and even though they don't have a delivery service, this is probably the best takeout pizza you can get in this city!
What adds to the nice flair at Pizzeria Farina is the very friendly and competent service. Every single time I've been there, I had great service and a great experience overall. Since the team and kitchen are small, you might have to wait a little for your pizza during peak times. But rest assured, it's totally worth it! Devour the pizza right there on the spot or take it to go – this is up to you. But I recommend staying and taking in the friendly atmosphere and cozy vibe, as well as all the intriguing smells from other pizzas. You might get some inspiration for your next visit!
Restaurant: Pizzeria Farina
Featured Dish Name: Finocchiona Pizza
Dish Type: Pizza
Available For: Dinner
Dish Price: $19.00
Flavour Profile: Savoury
Served: Hot
Portion Size: For Share