The Crowd-Stopping Crisp Pork Belly Sandwich to Complete the Weekend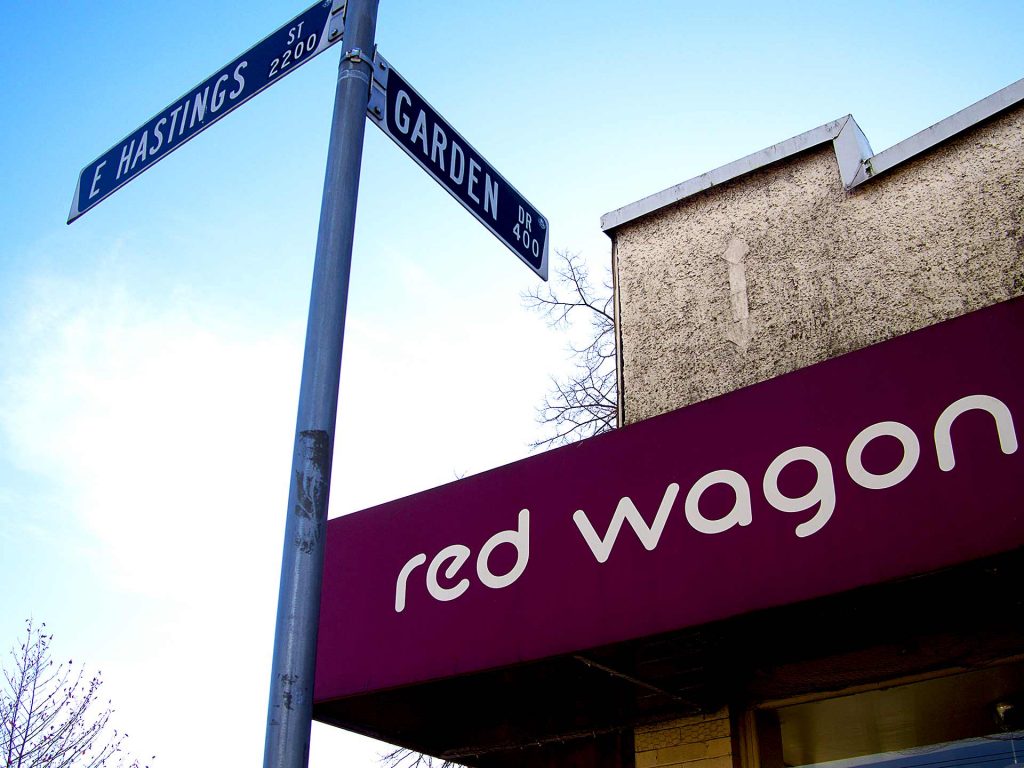 It's Sunday morning, nearing noon – a popular time to be at the Red Wagon Restaurant. If you can pull yourself away and come back later, odds are you may bypass the queue. But you're already here, and it aches to peer through windows from outside. You watch a customer glide melting butter over her Pulled Pork Pancakes. Beyond her, tabletops line up with generous all-day breakfast fare like the Supertrucker. But you're not here for the breakfast. Soon you'll hear yourself humming to each morsel of the Crisp Pork Belly Sandwich – the sandwich worth your wait.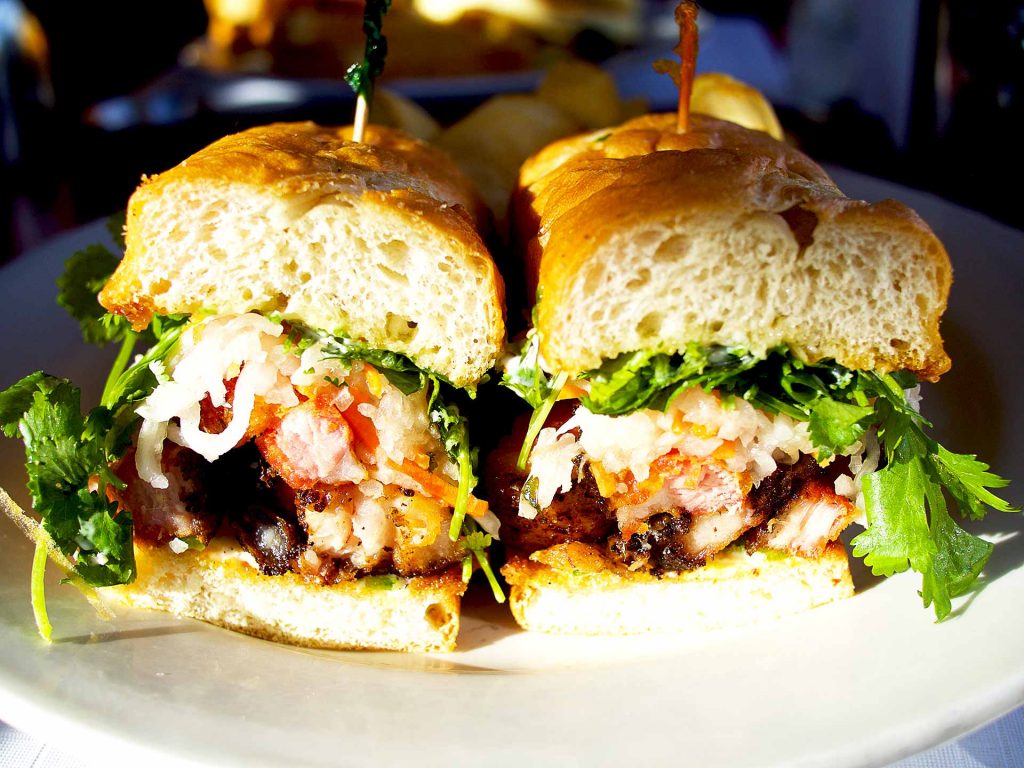 On the Red Wagon's all-day menu, the sandwiches are just as plentiful to choose from as any breakfast, lunch, or brunch item. Anything that comes out that kitchen is a toast to an ambrosial afternoon. My monotonous week cried for risky decisions, which meant saying no to my love for breakfast food. The Crisp Pork Belly Sandwich called out to me as the hidden gem beneath its all-too-common description. When the restaurant's noise level muted to my first bite, I knew, surely, I hit the jackpot.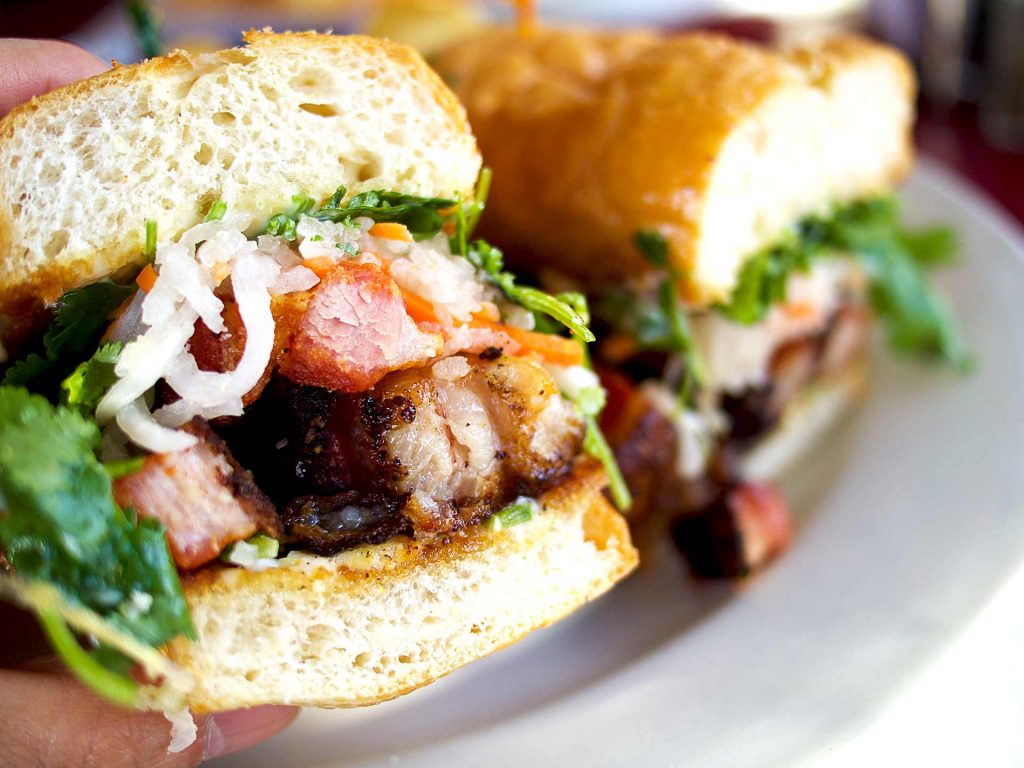 I give the opening credit to the thick, glossy French baguette that starts the tune of the sandwich with a crescendo. The baguette's light crispy exterior ascends toward the mighty middle to come. With my elbows suspended in mid-air, sandwich in hand, I reach the pinnacle of the Crisp Pork Belly Sandwich – the pork belly.
Thick chunks of crispy pork belly resonate on my tongue with multi-toned layers of marbled fat and tender meat that cushion the crunchiness of the exterior.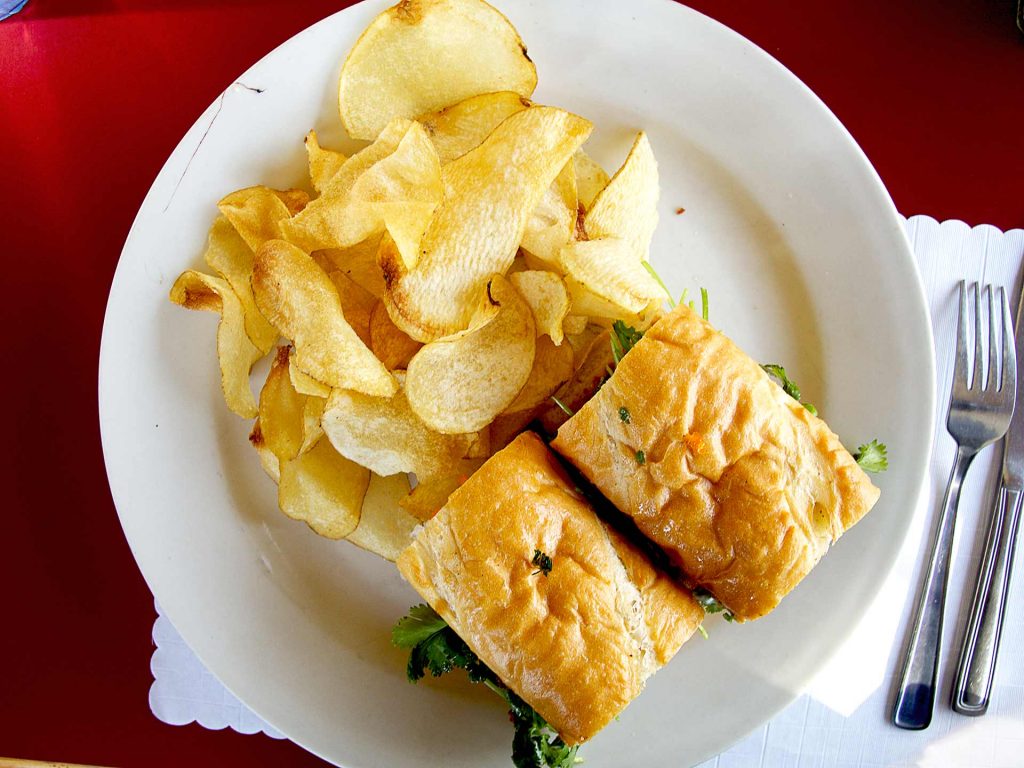 On top of the crisp pork belly lies a bed of fresh cilantro with contrasts of acidity. Julienned pickled daikon, carrots, and jalapeno thrust the sandwich to another level with sharp flavours and mellow crunches. The sandwich comes with house-made chips on the side, too. Thin and crispy, they have a hint of soft potato inside. They're just the right snack for little breaks between tasty bites of the Crisp Pork Belly Sandwich.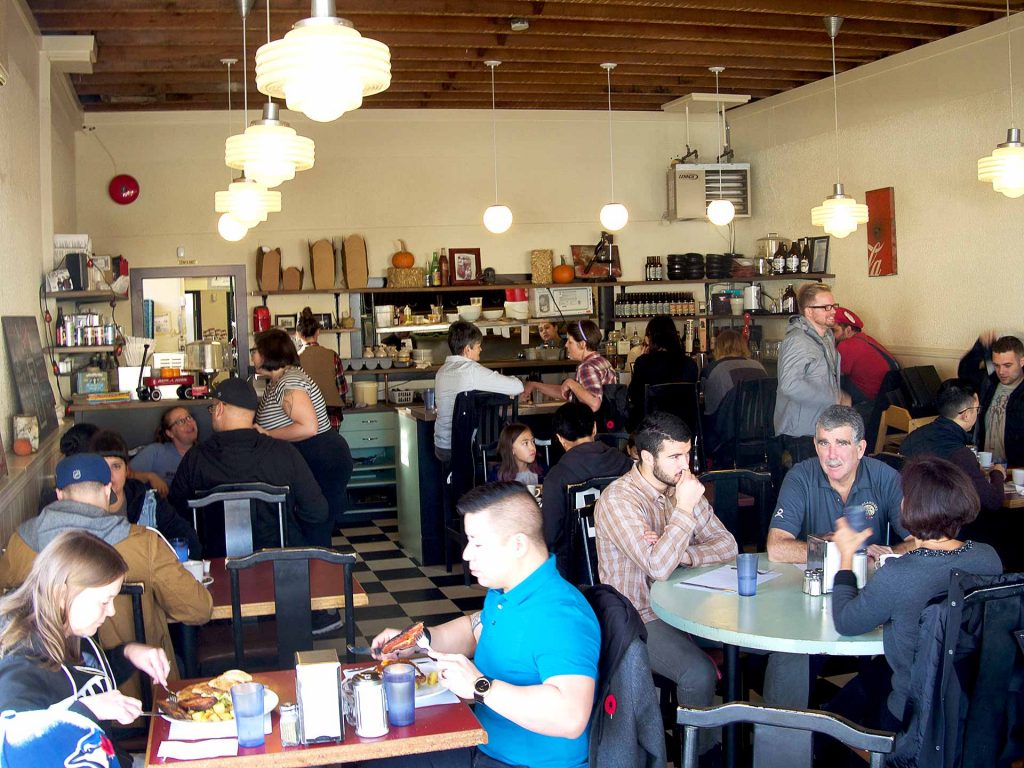 Whether you choose the Crisp Pork Belly Sandwich or a popular breakfast item, it's practically a lip-smacking experience at the red-bannered corner on East Hastings and Garden Drive. Inside the Red Wagon, the noisy crowd almost hushes the kitchen, while the amiable front staff dish out orders, fast. It's a chatterbox over checkered floors in here, at least during Sunday brunch hours. Yet the atmosphere is easygoing, worthy of a place to meet and eat. If you're looking for a place to feed your weekend warriors, the Red Wagon will make you a star. Just look for the big red wagon artfully sprayed on their east wall. And don't forget to order their Crisp Pork Belly Sandwich.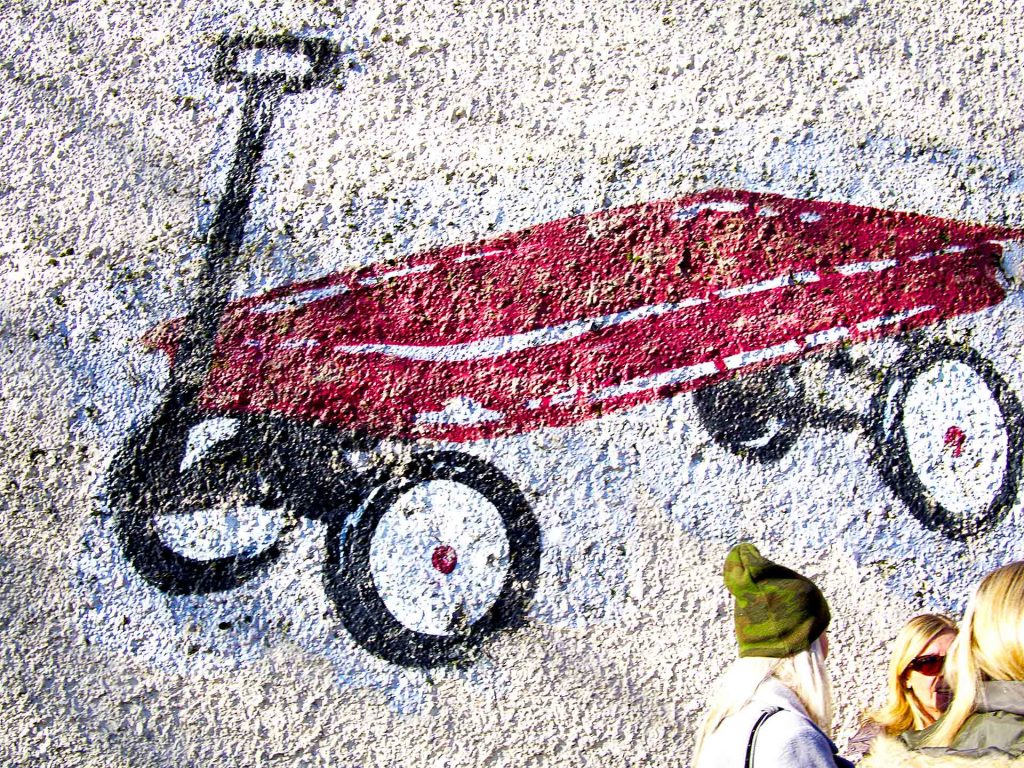 Restaurant: Red Wagon Café
Featured Dish Name: Crisp Pork Belly Sandwich
Dish Type: Burger/Sandwich/Wrap
Available For: All Day
Dish Price: $12.00
Flavour Profile: Savoury
Served: Hot
Portion Size: Large