The Authentic Neapolitan Pizza That Will Impress Even Your Italian Friends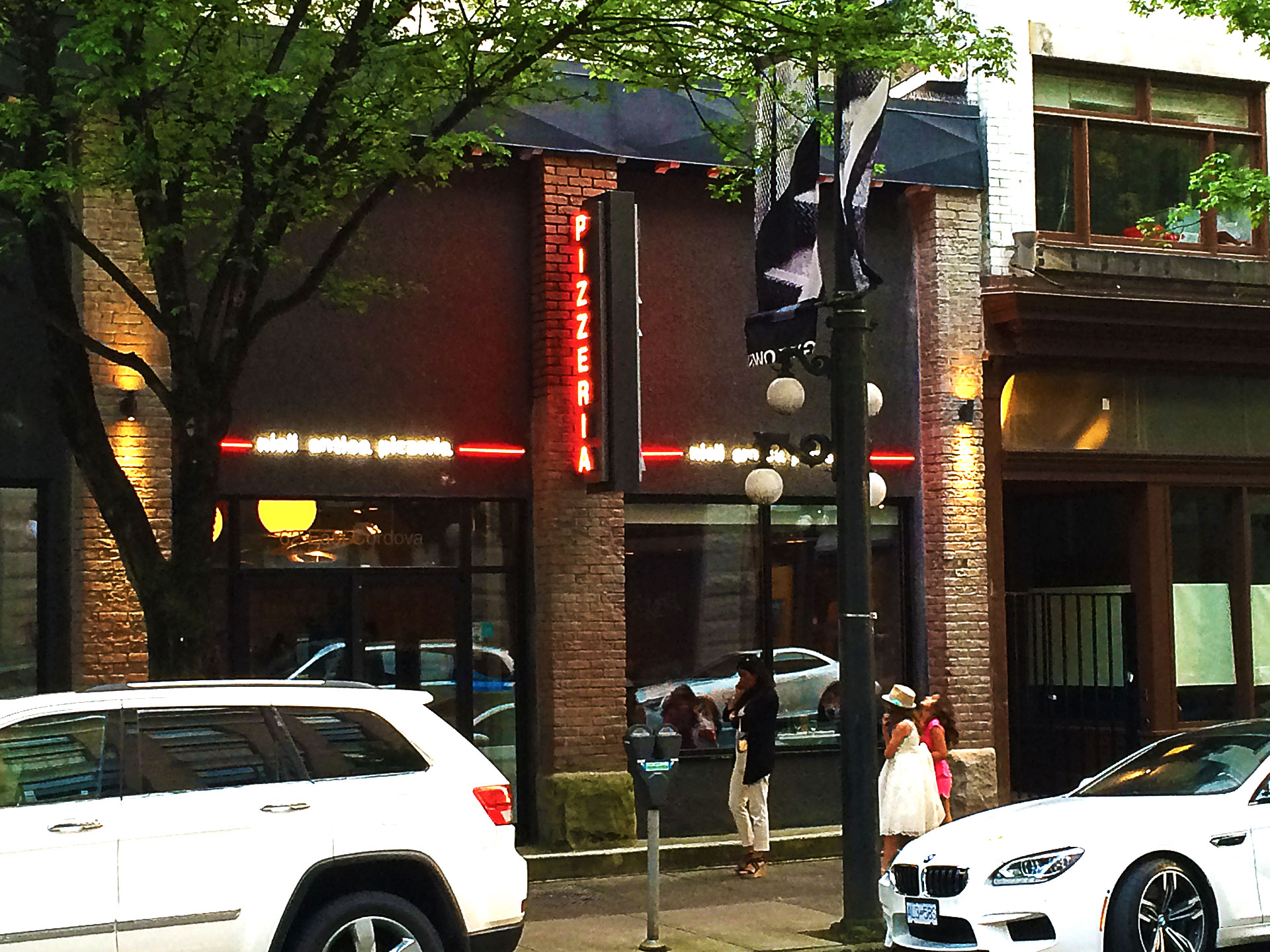 You may have heard of Nicli Antica Pizzeria in Gastown. You may even know that it's Vancouver's first VPN-certified pizzeria. But what the heck does that even mean?
Let me enlighten you. VPN stands for Vera Pizza Napoletana, a certificate handed out by the Associazione Vera Pizza Napoletana. The Associazione is an international non-profit organization founded by a small group of Neapolitan pizzaiollis (Italian for pizza makers) whose goal is to cultivate the art of Neapolitan pizza making.
So what is Neapolitan pizza, exactly? Well, the birthplace of pizza is Naples, and Neapolitan pizza is the purest, most traditional pizza there is. To protect this term, strict requirements must be met for a pizza to be called Neapolitan. For example, the dough can only contain wheat flour, yeast, salt, and water, and it must be hand formed, without the use of a rolling pin or machine.
If you've ever been to Italy, you know how seriously they take their pizza. At Nicli Antica Pizzeria, it's no different. On their menu, you won't find any pasta dishes – just a few salads and a handpicked selection of pizza. That's it: quality, not quantity.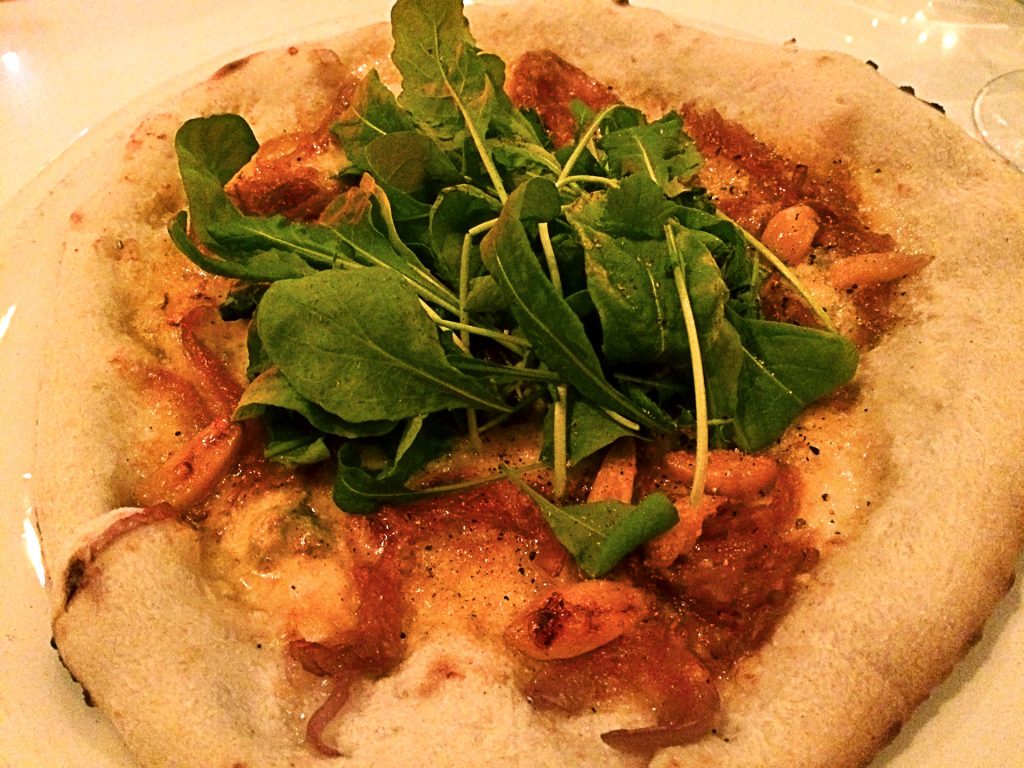 You can't go wrong at Nicli, but my favourite dish is the Pizza Bianca. It's heaven for all us cheese lovers, showcasing the variety of traditional Italian cheeses, including grana padano (a hard, slow-ripened and semi-fat cheese, also known as parmesan) and gorgonzola (a veined Italian blue cheese from unskimmed cow's milk). All this cheesiness is paired with slow-roasted red onions, some extra virgin olive oil, and a slightly sweet garlic confit, topped off with some arugula.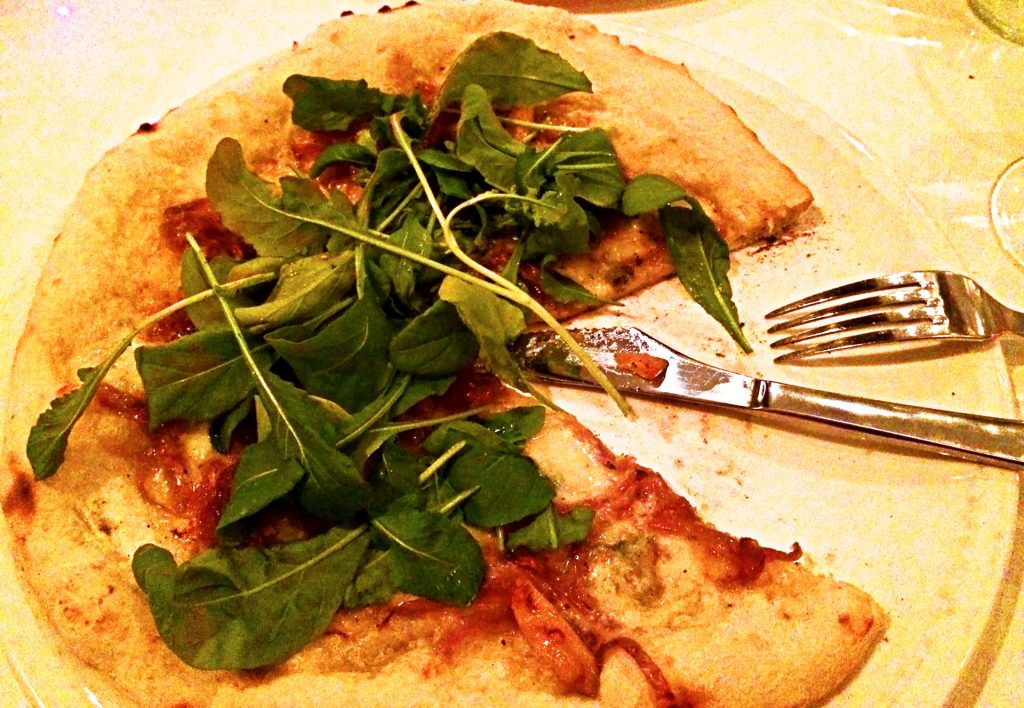 Even though I love the mix of toppings, we all know the most important part of a pizza is the crust. And oh boy, do the pizzaiollis at Nicli know how to make a good thin crust pizza! The pizza is hand formed and cooked in a 900°F wood-fired oven for only 90 seconds. This ensures the pizza gets a light and fluffy crust with a soft and thin centre – just the way I like it!
The crispy thin crust is perfection in itself but even better when enjoyed with the gooey melted cheese on top.
The cheese is still slightly bubbling in the middle, and when you cut into it, it melts down the pizza and onto the plate.
The creamy gorgonzola is a nice contrast to the rouged parmesan, the roasted onions add some heat, and the sweetness of the garlic confit keeps the whole dish in balance. The subtle bitterness of the arugula completes the Pizza Bianca.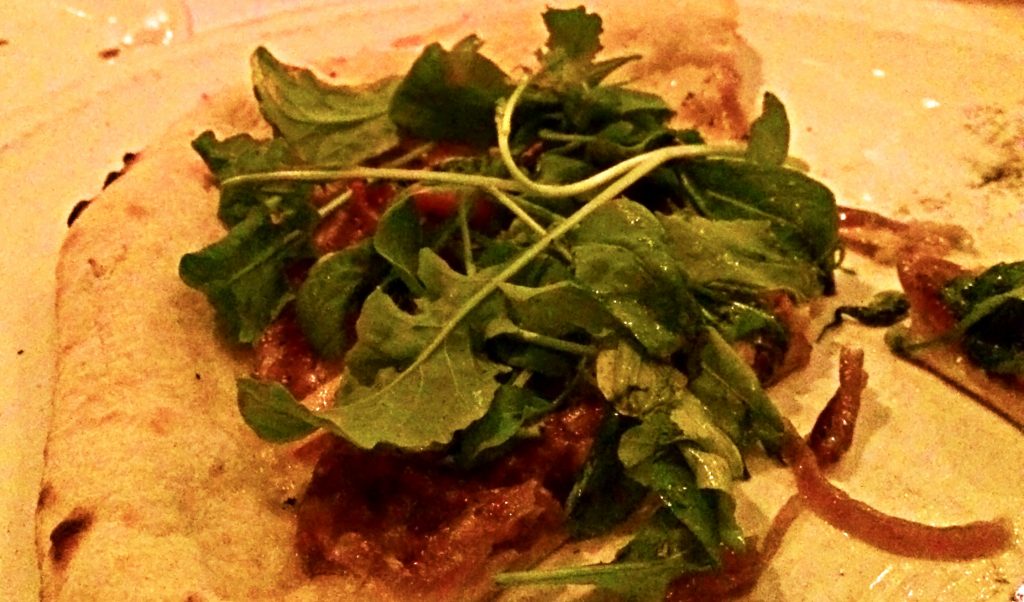 Of course, the Pizza Bianca is served whole and uncut. Wait, what? Yes, you heard right. It's not cut into slices because that makes the pizza cool down more quickly. To ensure you get the freshest pizza, it's best practice in Italy to serve it as a whole for you to cut yourself, whichever way you desire. Cut the pizza in quarters, let it cool down a few minutes, and then pick up the slices and enjoy, just like they do in Italy.
The atmosphere at Nicli is cool and modern with a comfy touch. It's a small restaurant with a handful of tables and some bar seating, but this makes it feel intimate. The staff is friendly and know what they're talking about, and overall it feels much like a family-run business, giving the dining experience a personal feel. With the open design of the restaurant, you can even watch in anticipation as the pizzaiollis make your pizza before it gets its final polish in the oven.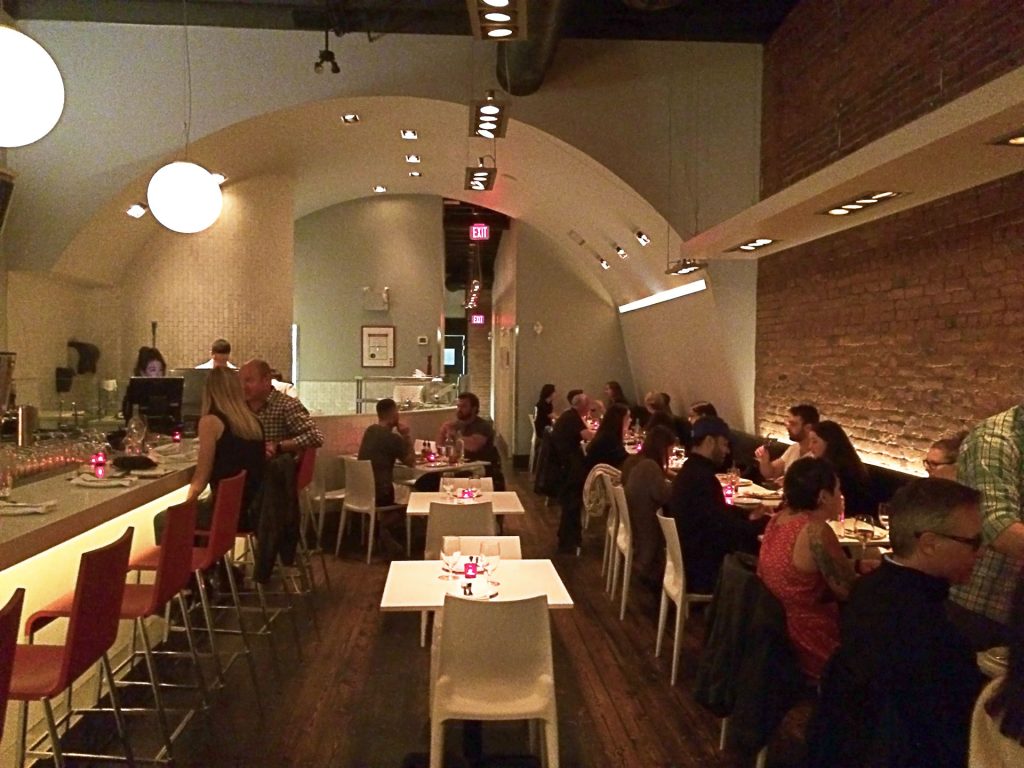 If you appreciate a good pizza or have some Italian friends in town that you need to impress, then Nicli Antica Pizzeria is the place! Unlike regular pizza joints, Nicli doesn't do takeout or delivery, so make a reservation for lunch or grab a walk-in table during dinner.
Restaurant: Nicli Antica Pizzeria
Featured Dish Name: Pizza Bianca
Dish Type: Pizza
Available For: Dinner
Dish Price: $18.00
Flavour Profile: Savoury
Served: Hot
Portion Size: For Share