The Mocha With A Cinnamon And Caramel Twist
It's particularly hard to create something distinctive when it comes to a mocha. Its flavour profile is pretty standard unless the drink is brewed with an uncommon bean or unique chocolate. Kings Café, however, has taken time to craft a unique version of the coffee shop classic. Their Kings Mocha Madness includes caramel and a sprinkle of cinnamon, giving this drink not only a dessert-like quality but also a more complex flavour profile.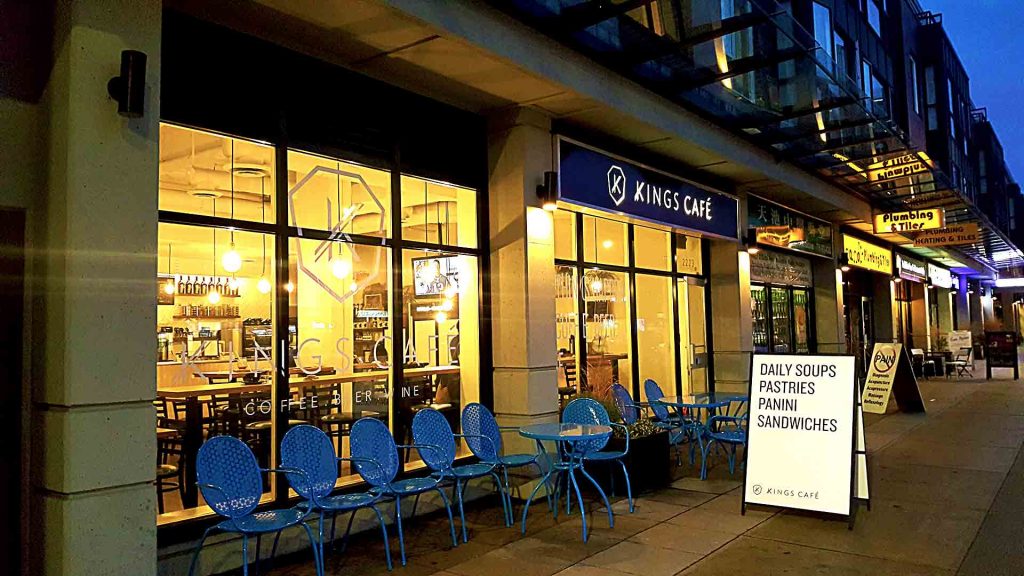 You may be concerned that Kings Café's Mocha Madness is overly sweet. But, I'm happy to report that the brewers have struck a balance of ingredients that doesn't overwhelm the taste buds. You can therefore expect this mocha to satisfy your sugar cravings without giving you a seizure.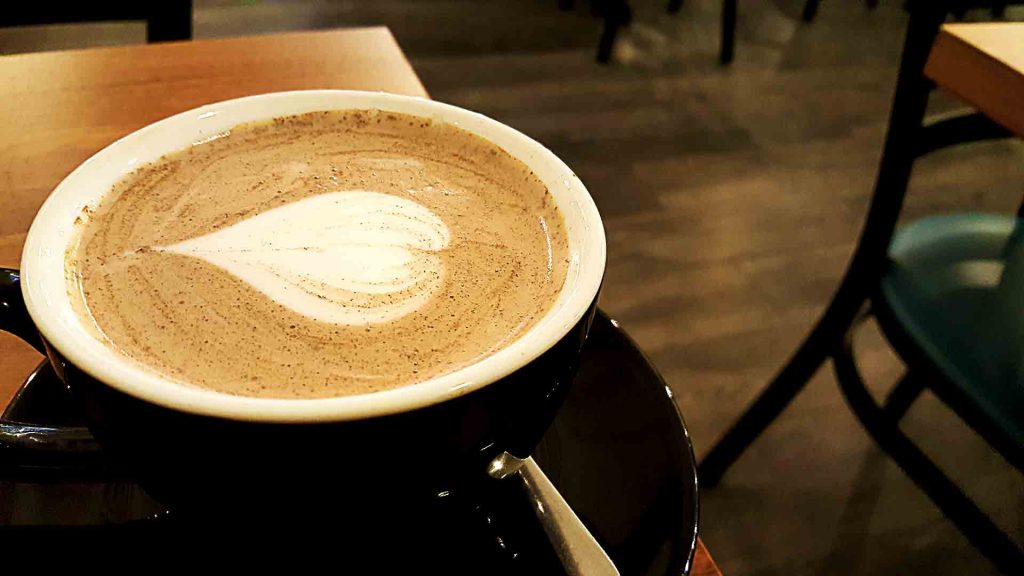 The cinnamon gives the drink an individual aroma. Sprinkled over the colourful crema, this spice gives the mocha a rich texture. While the cinnamon isn't strong within the body of the drink, it'll seep down as you consume it.
In fact, the cinnamon plays backup to the chocolate and the espresso, brewed from Richmond's Mogiana Coffee.
These beans are not only single origin and sustainable, but they're also quite bitter. This bitterness steadies this otherwise saccharine drink.
Second in command when it comes to flavour is the caramel. It's a deadly good addition when paired with the chocolate. The caramel melds well with the less sweet chocolate and adds to its lushness. Here, these two dominant flavours share the spotlight. Milk makes up the rest of the drink. It softens the consistency of the body and adds to its delicious creaminess.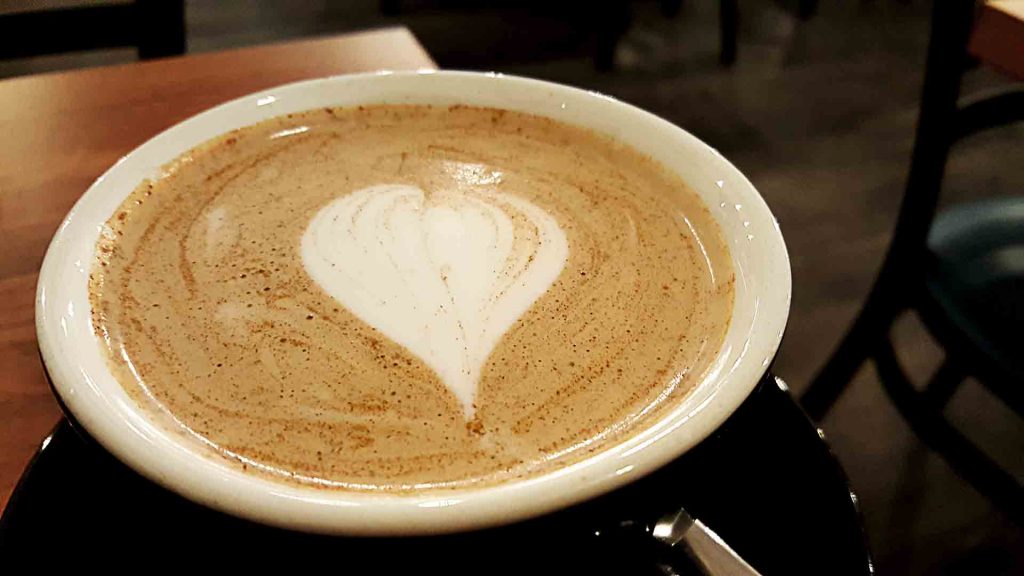 Kings Café offers a substantial menu of sandwiches, paninis, and baked goods. But they also have a beer and wine menu if you're seeking some liquid happiness. The modernized décor features a charming wood counter and a blue leather side booth, while the open, welcoming environment is made even warmer by friendly baristas. But what's most surprising is that it's quiet. So you can expect solitude while sipping on your mocha, even with the chaos of Kingsway just outside.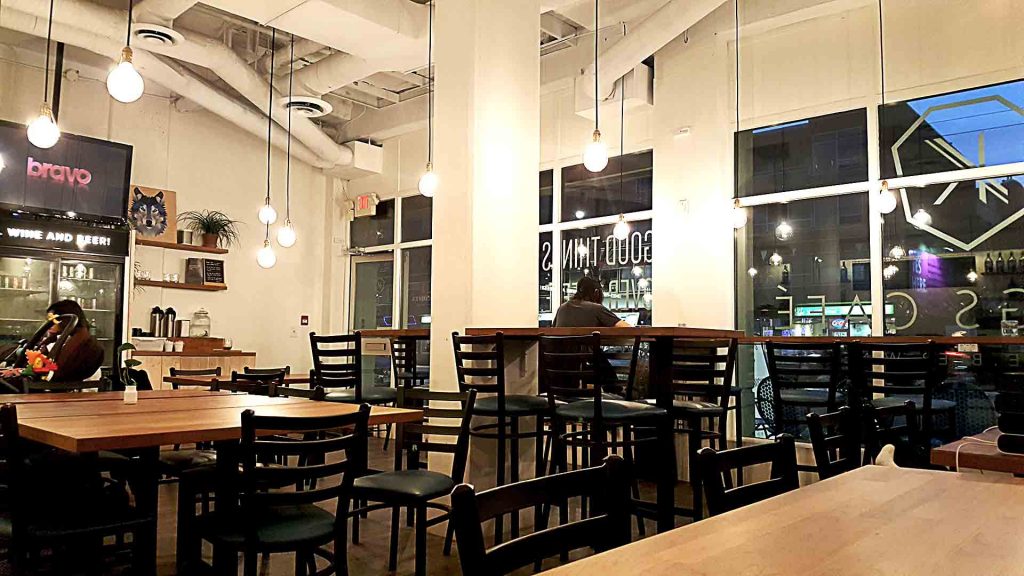 Restaurant: Kings Cafe
Featured Dish Name: Kings Mocha Madness
Dish Type: Coffee
Available For: All Day
Dish Price: $5.00
Flavour Profile: Sweet
Served: Hot
Portion Size: Small