The Crispy Crab Cake Benny to Start Your Weekend Right
If you've ever been to Steveston Village, you know that it's an old fisherman's village. It's also well known for the popular TV show, "Once Upon A Time." What you may not know is there's a hidden gem tucked away from the main strip, right on the river: Kove Kitchen.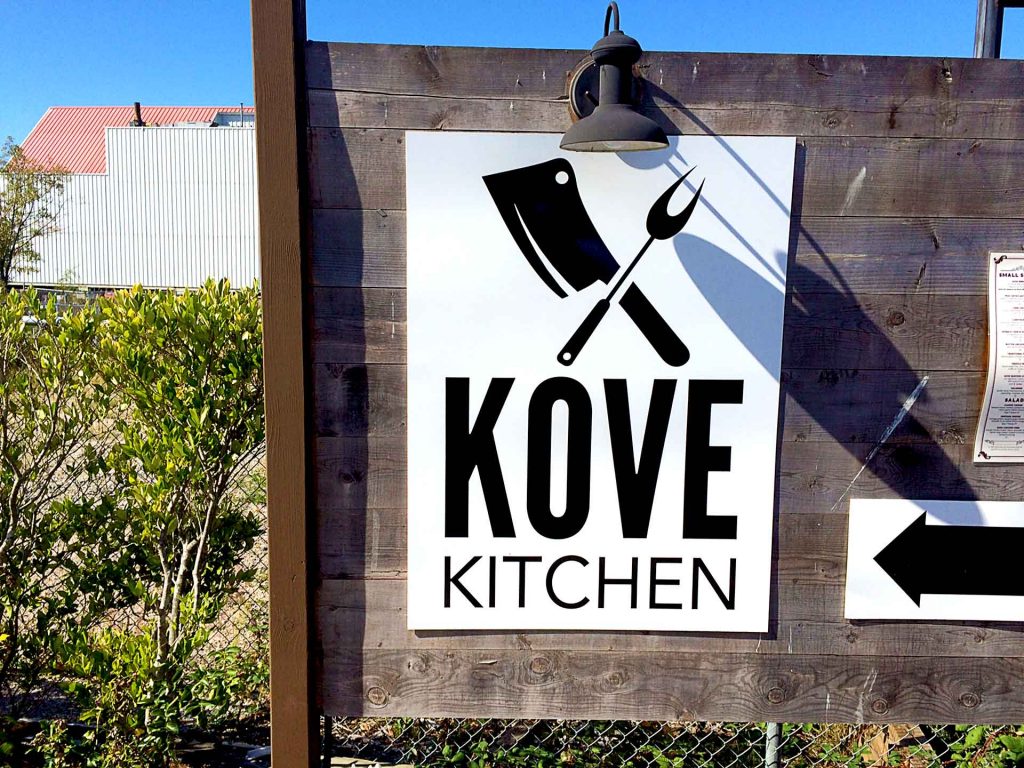 Kove Kitchen is in the heart of all of Steveston' Village's activities, but still remains quiet and serene. Follow the boardwalk next to the Hog Shack (also amazing!) and you'll stumble across this little gem nestled next to fishing boats. Here, they serve everything from Butter Chicken Poutine to Seafood Chowder. But, you have to try their Crab Cake Benny first!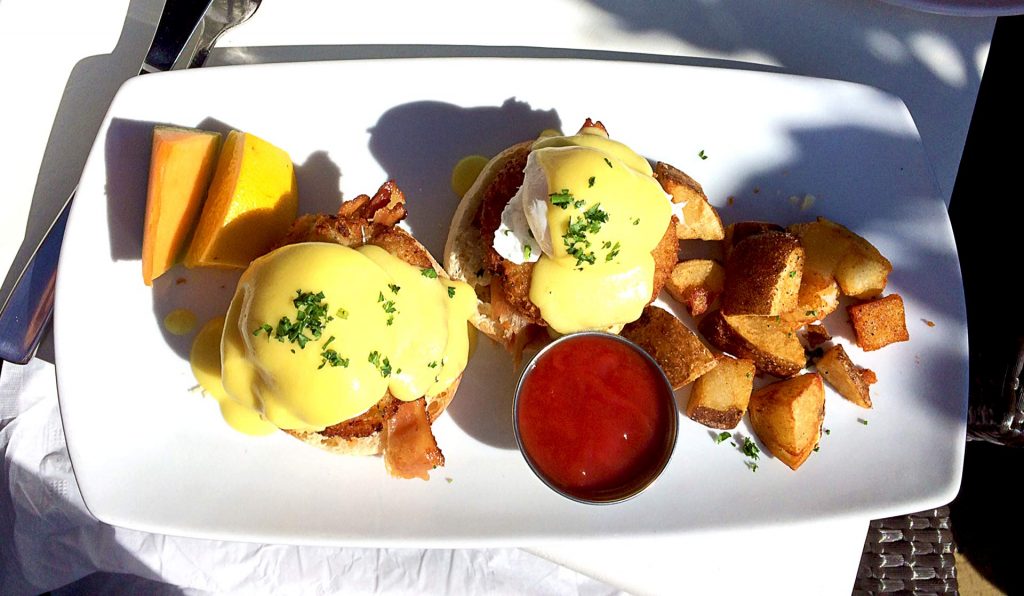 My boyfriend, friends, and I got cozy on Kove Kitchen's lovely patio, where we caught some late sunshine for a well-deserved birthday brunch. After a quick glance over their menu, my heart was set on the Crab Cake Benny. Not only does this benny come with poached eggs and crab cakes, but there's bacon, too! Maybe brunch tasted better because of the great weather – but this Crab Cake Benny satisfied all of my cravings!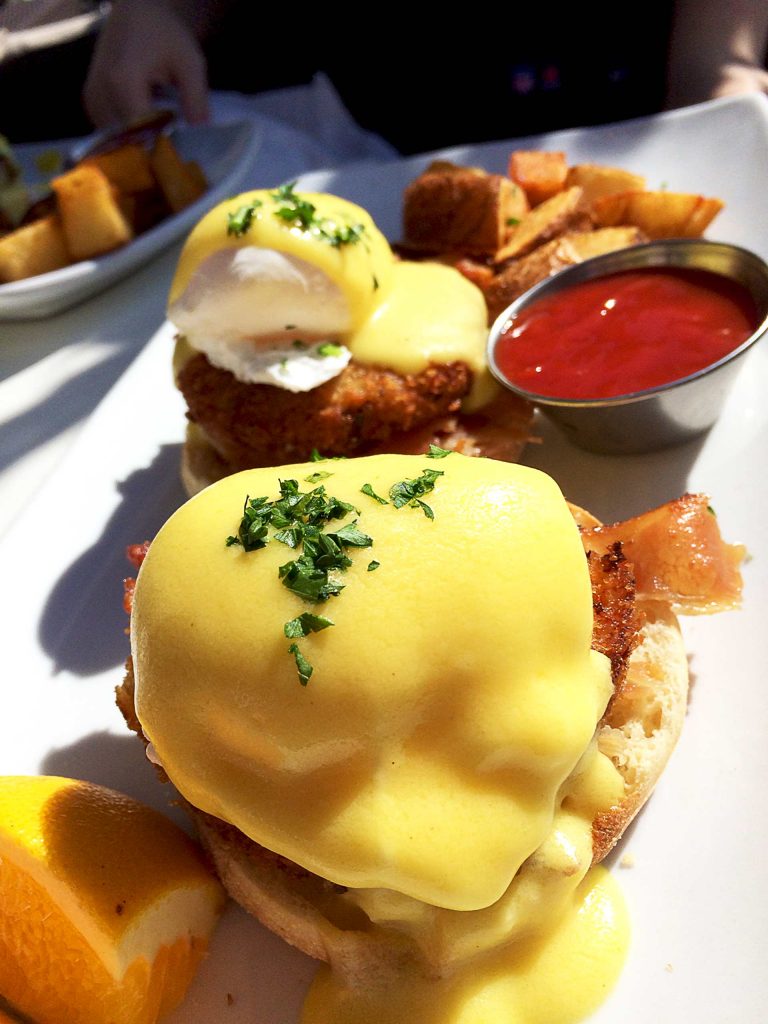 On the Crab Cake Benny, the hollandaise was the most succulent yellow, inviting me to dip my finger in for a quick taste. The eggs were poached to perfection, and the yolks oozed out evenly and slowly!
The crab cakes tasted fresh and made with love; there's something about eating on a patio next to the river that really brings out the flavour of fresh crab!
These crab cakes had a slight garlic taste, with a heavy focus on the crab meat itself, which I loved. Besides crab, only the essentials like binding ingredients were inside the crab cakes. There was also a touch of what tasted like paprika or cayenne pepper. Fried perfectly on each side, the crab cakes were thick enough that the poached eggs didn't overpower the taste. A couple of pieces of bacon added that extra salty taste and really brought the whole benny together.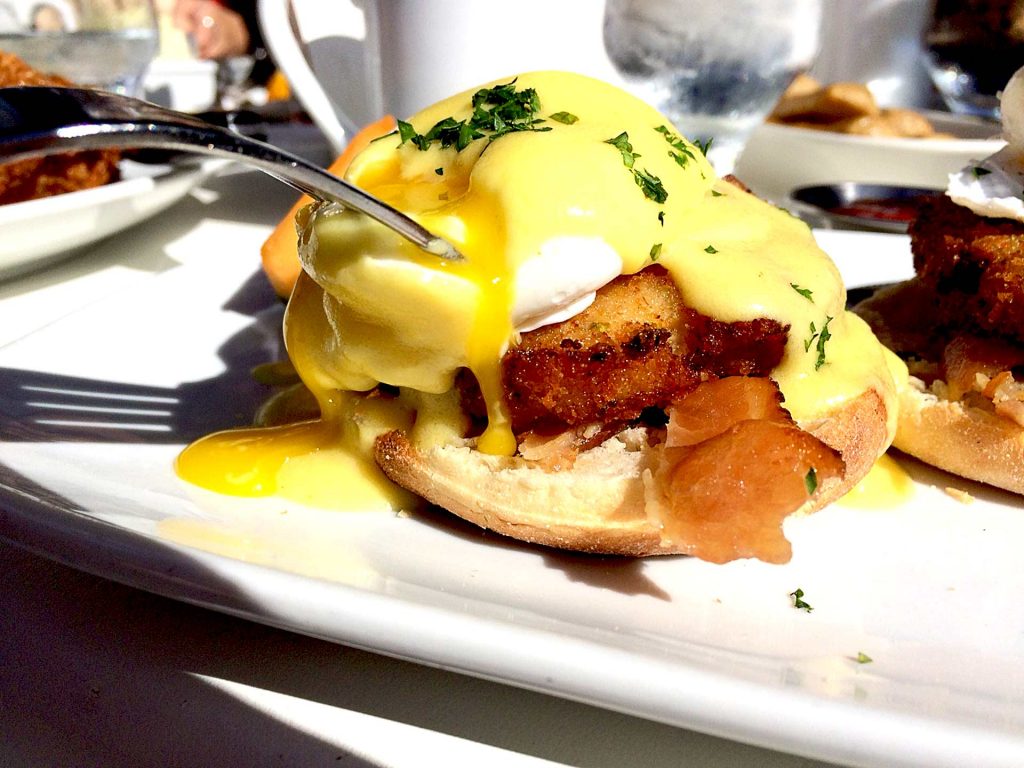 The hash browns were something to rave about too! They were perfectly crunchy on the outside and soft on the inside. There weren't too many hash browns, but this allowed me to focus on soaking up every last bite of my benedict. My one small tidbit about this dish is I didn't see the point of an English muffin or other carb on the bottom. So, I ended up removing it so that I could focus on the crab cake.
Kove Kitchen's patio has lovely, comfy outdoor patio furniture with great cushions for a good day. Heaters line the edge of the railing in case it gets a little nippy. The restaurant itself has a very local, friendly feel, with wood accents and cannery-style hanging lamps. This place really captures the feel of historic Steveston Village.
The service at Kove Kitchen was great despite it being an unexpectedly busy day! Plus, when you get your bill, a nice little mint-flavoured chocolate comes with it to cap off the end of your meal. I've been to Kove Kitchen a number of times, and will keep coming back! If you haven't been, what are you waiting for?
Restaurant: Kove Kitchen
Featured Dish Name: Crab Cake Benny
Dish Type: Shellfish
Available For: Brunch
Dish Price: $16.49
Flavour Profile: Savoury
Served: Hot
Portion Size: Large