The Flaky Butter Croissant to Fuel Your Daydreams About Paris
There's nothing like a proper French croissant. Especially if you've had the real thing in France made with butter (lots and lots of butter). Once you've opened a Pandora's box filled with perfectly flaky butter croissants, nothing will seem to compare to the ones in France. Except the croissants at Beaucoup Bakery & Café.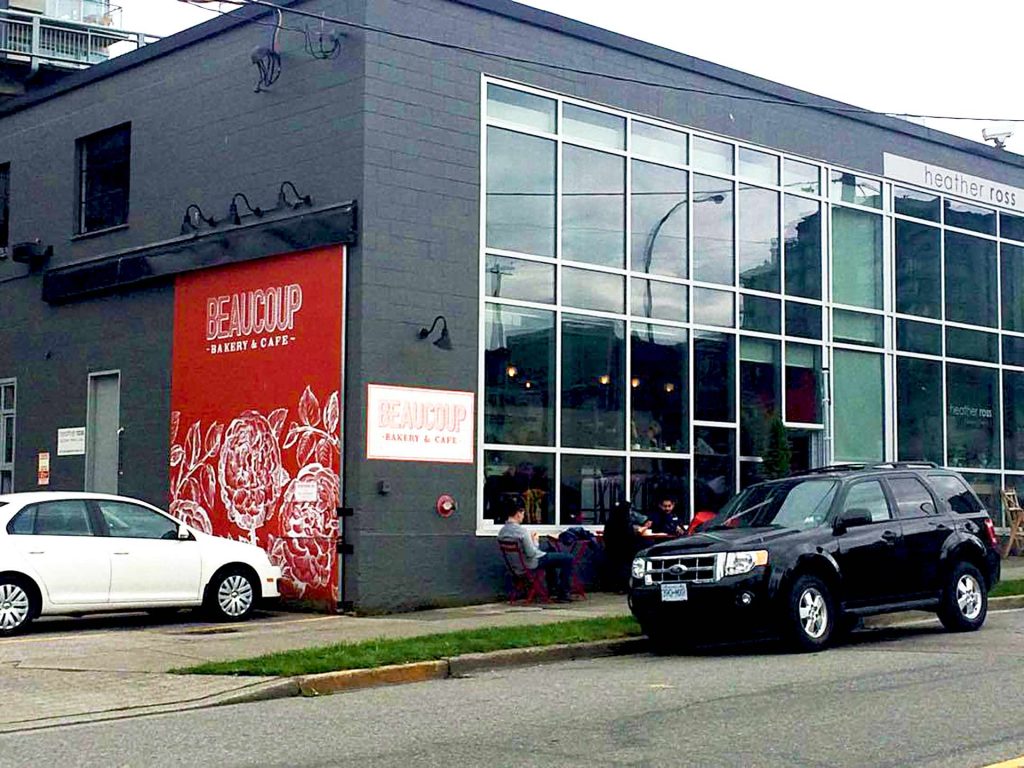 Beaucoup Bakery makes croissants using traditional French methods. This results in a near-perfect croissant – crispy and flaky on the outside and chewy on the inside. These moderately sized croissants are insanely flakey and will make a huge mess. So, be sure you're not trying to impress anyone.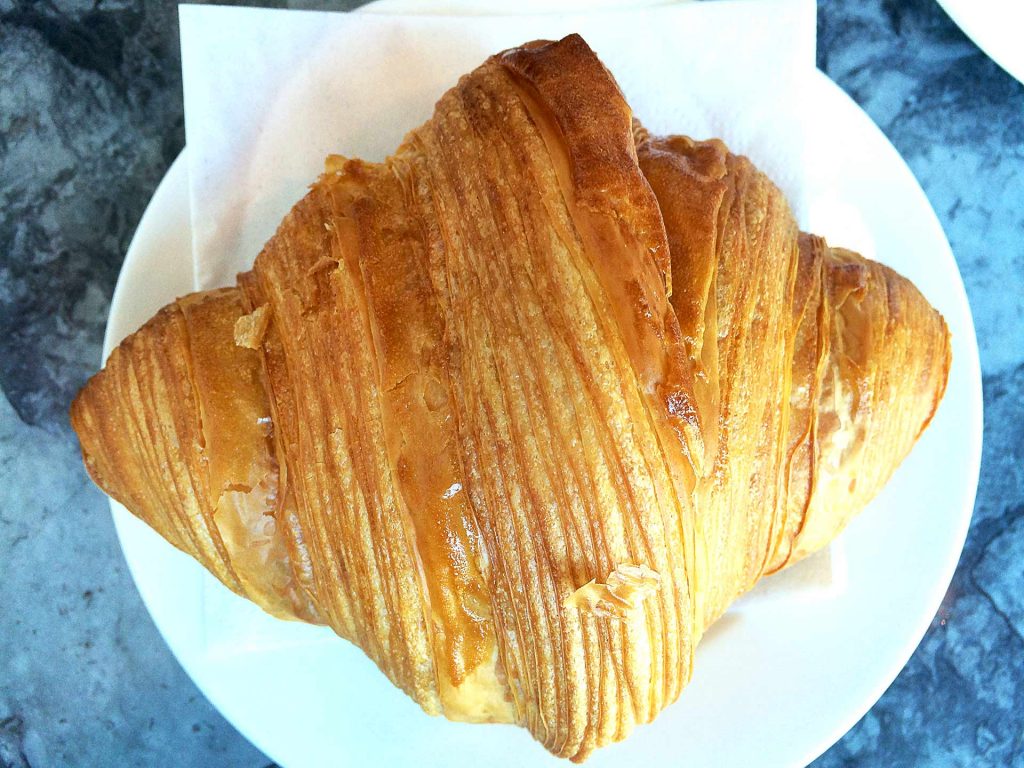 A fragrant layer of butter separates each crispy brown layer, making for a pastry that melts in your mouth. The inside is light and slightly chewy, providing the perfect foundation for fruit jam (or more butter, if you dare).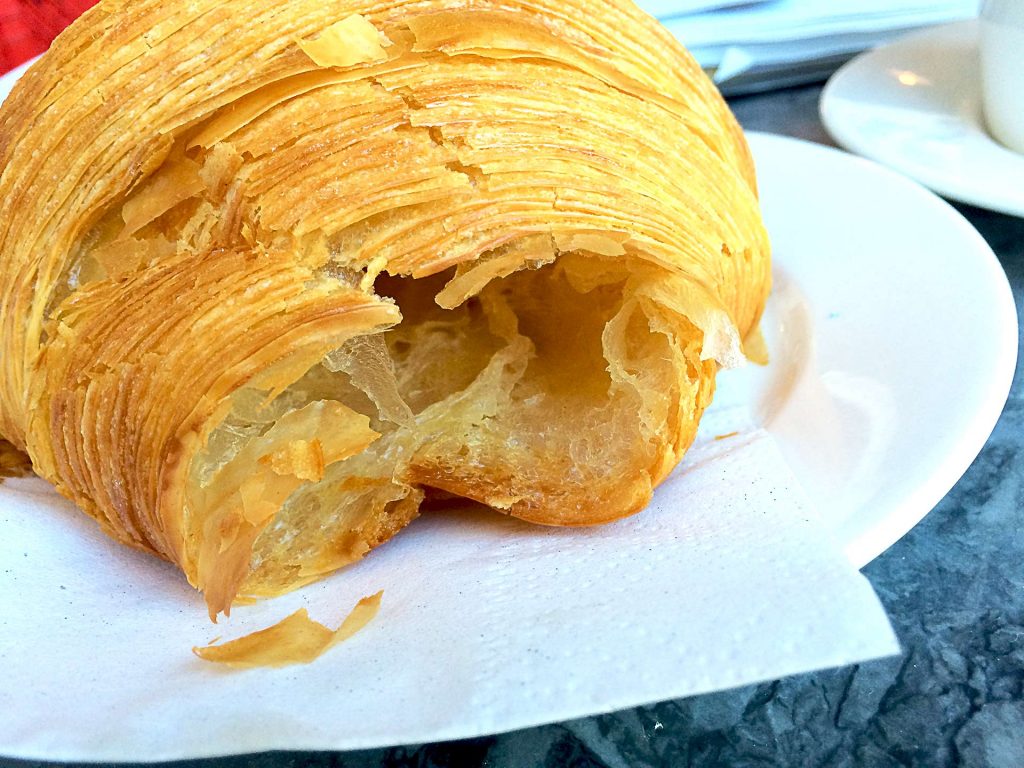 Alternatively, you can simply dunk the croissant in your coffee in true European fashion. I paired my croissant with a lovely latte that was rich and creamy without an overpowering milky taste. It was pretty good for a Vancouver latte, but not nearly as strong as a "café crème" would be in Paris.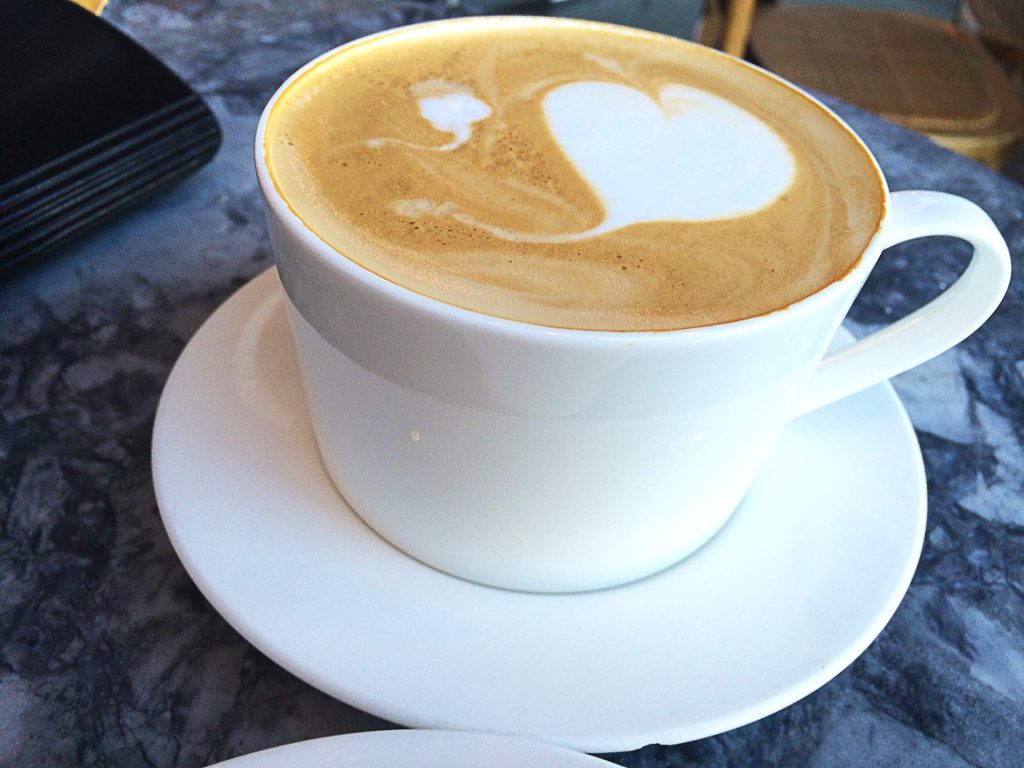 The croissants at Beaucoup Bakery are slightly smaller in size than ones you'd find in most local bakeries. But, the butter content in traditionally made croissants like these is typically 45 to 55%. This means the richness and flavour easily compensates for the smaller size. It's also interesting to note that European butter can be up to 95% fat compared to North American butter, which tops out at 80% fat. This means the croissants in Europe would be even richer!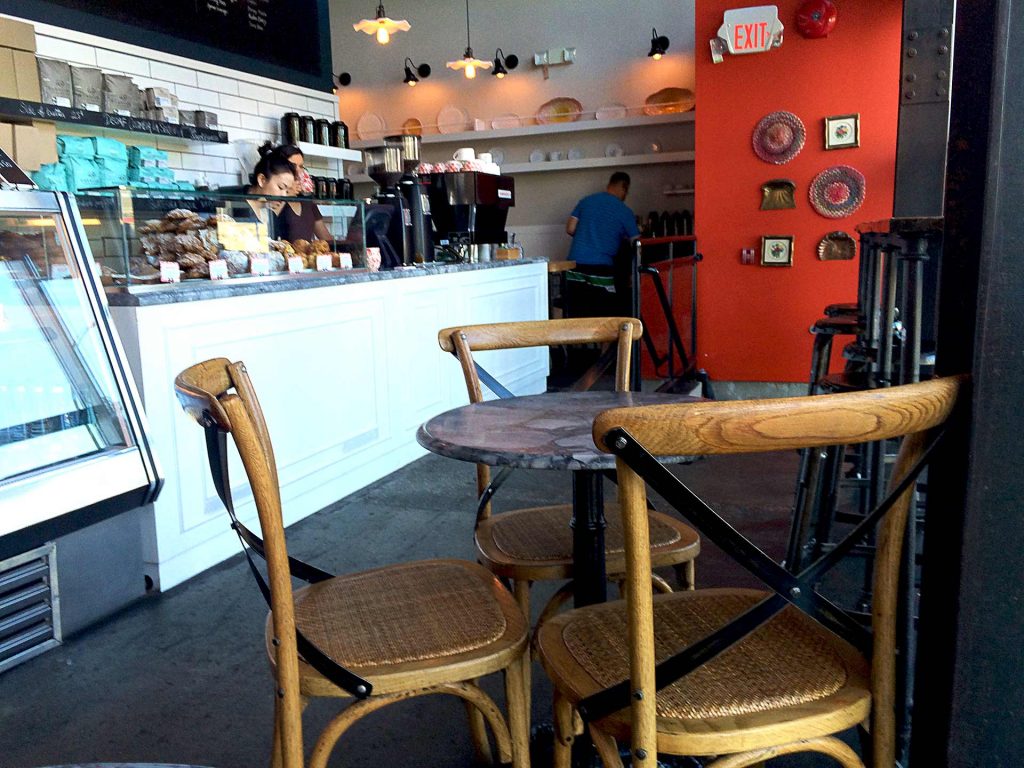 Beaucoup Bakery has a New York-Paris fusion ambience with its high ceilings, dark grey interior, and large industrial windows. Marble counters and tables, white subway tile backsplash, a traditional blackboard menu, and warm wooden accents soften the industrial elements. The counter staff can sometimes add to that Parisian ambience by fulfilling a long-held preconceived notion about Parisians – they aren't super friendly. Admittedly, it's not a big deal as there's no table service and I'm sure the endless lineups can get tiring. But, a greeting and a little idle chatter would go a long way to improve the ambience. That being said, friendly cashiers and baristas have served me; it just seems to be the exception and not the norm.
Beaucoup Bakery is a bit of a drive for me. It's often crowded, as there are only 16 seats. But if I need a quick French fix, I'll make the drive, fight the crowd, and enjoy my traditional butter-laden croissant despite the abundance of crumbs produced.
Restaurant: Beaucoup Bakery & Café
Featured Dish Name: Butter Croissant
Dish Type: Cookie/Pastry
Available For: All Day
Dish Price: $3.50
Flavour Profile: Sweet
Served: Hot
Portion Size: Small