The Burrito You Won't Expect From a Food Court
It's hard to find good Mexican food in Vancouver. So, when the sous chef at my restaurant gave a glowing recommendation of Taco Luis in the Oakridge Mall food court, I had to check it out for myself. When I asked him what to order, he was adamant that I try the 10-Inch Special, which comes with a chicken burrito, Mexi fries, and a fountain drink.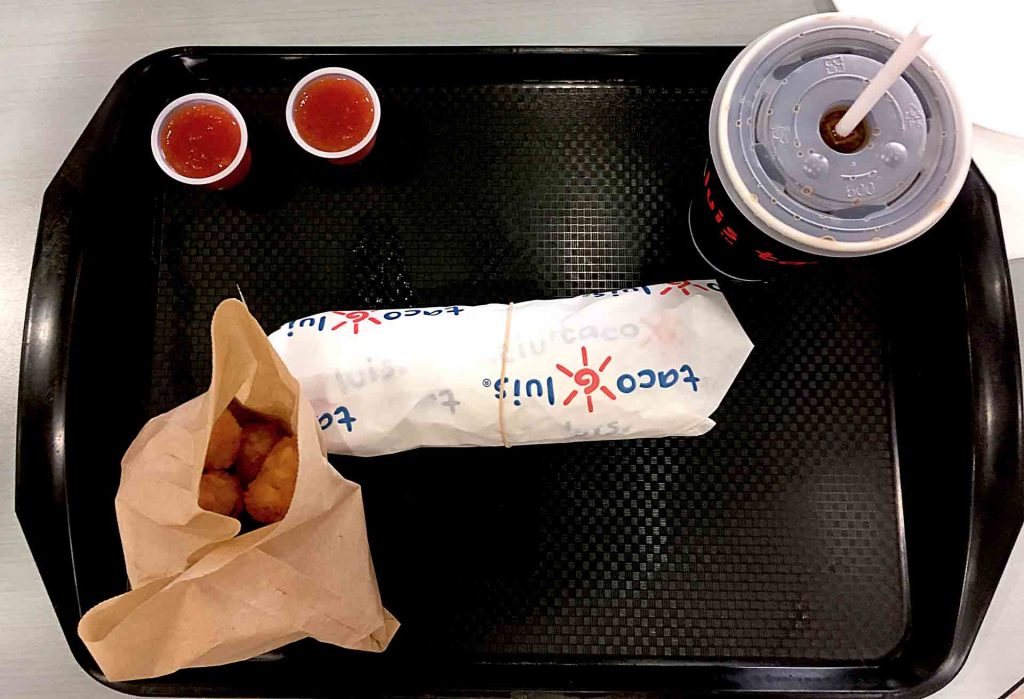 Walking into the food court, you don't get the impression that you're about to experience something special. There's a KFC, Starbucks, A&W, and all the typical food court joints you'd expect. And then there's Taco Luis. It was an unfamiliar name to me at first. And that was the only part of it that stood out – until I tried the 10-inch Special.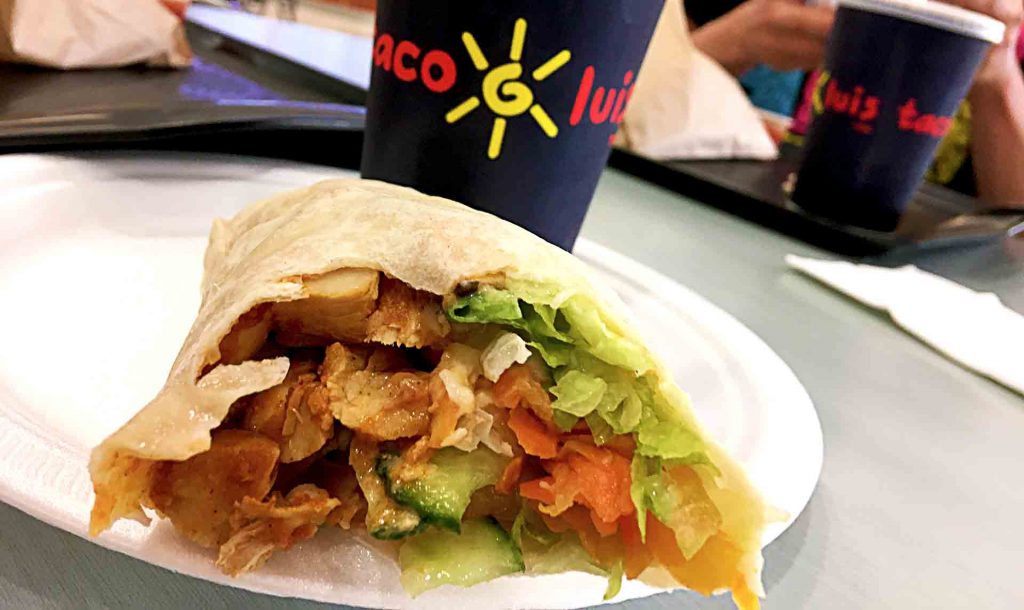 Sitting down at a table with my chicken burrito special, I dig in. The burrito surprises me, the most surprising part of it being that it tastes so fresh. Fresh ingredients in a food court seem unbelievable to me, but I continue. The heat of the grilled chicken and banana peppers balance out the creaminess of the nacho cheese and sour cream. The fresh lettuce, tomatoes, and cucumbers create space between the chicken and the cheese, preventing that congealed mouth feel you sometimes get when you mix dairy and protein.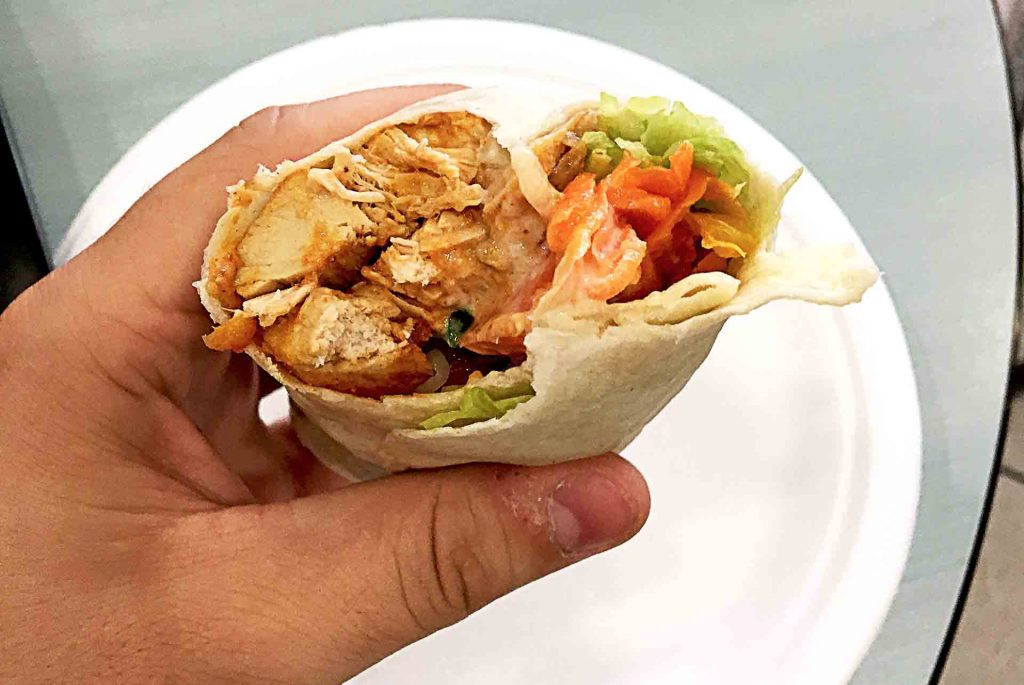 The best part about the burrito is that it tastes homemade, like something my mother would've made me when I was a kid.
The next great thing about this special is the Mexi fries. Like regular tater tots, they seem like nothing special at first. But it's the fresh salsa dipping sauce that puts them over the edge. The salsa is made with fresh tomato, bell pepper, lots of red onion and a dash of cilantro. It tastes light and organic, and gives the Mexi fries a vibrant flavour.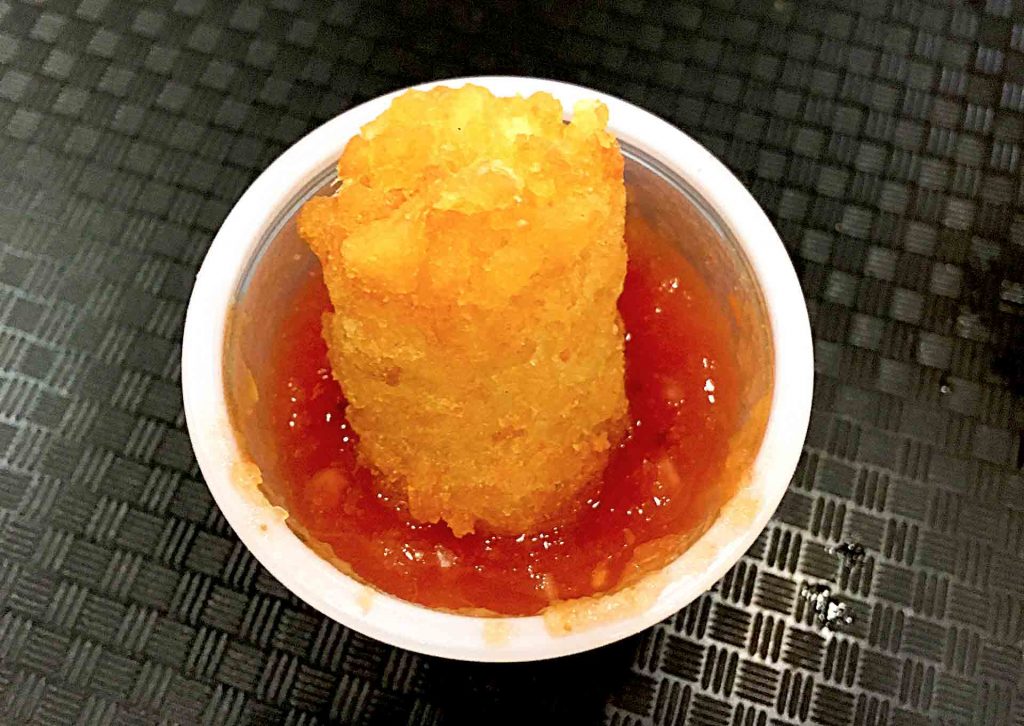 Taco Luis is a restaurant with no frills. It's fast food in a food court at a mall. But if you're looking for Mexican food made with quality ingredients that doesn't break the bank, look no further than Taco Luis.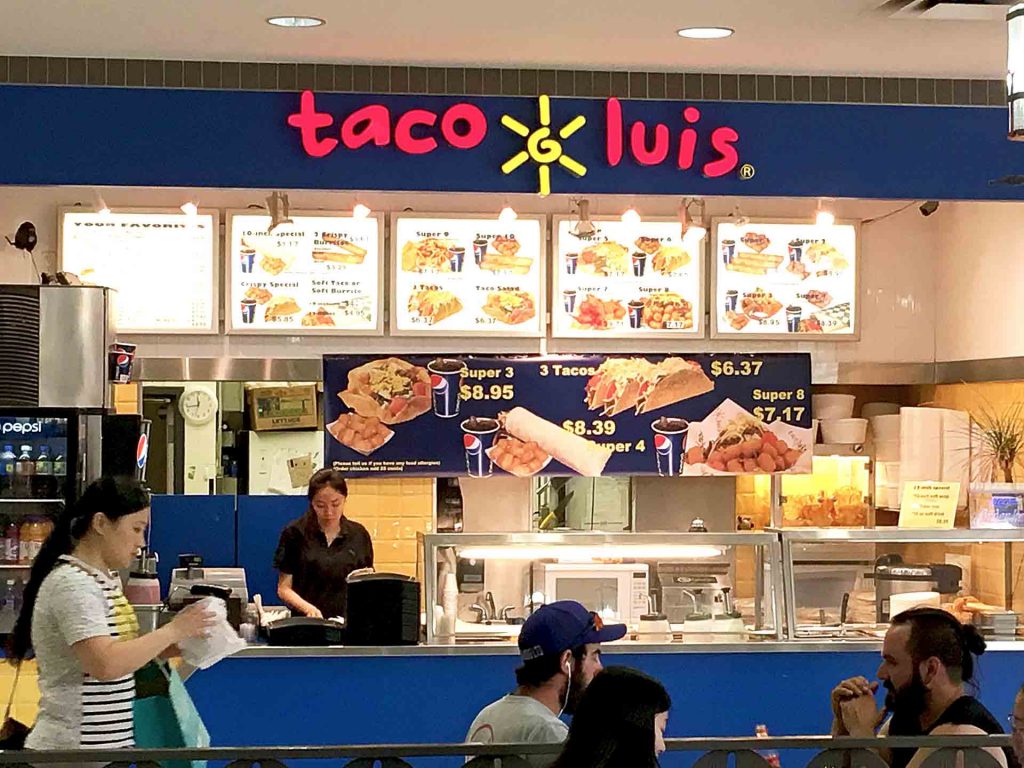 Restaurant: Taco Luis
Featured Dish Name: 10-Inch Special
Dish Type: Burger/Sandwich/Wrap
Available For: All Day
Dish Price: $7.17
Flavour Profile: Spicy Hot
Served: Hot
Portion Size: Large