An Exquisite London Fog to Indulge in Under the Cherry Blossoms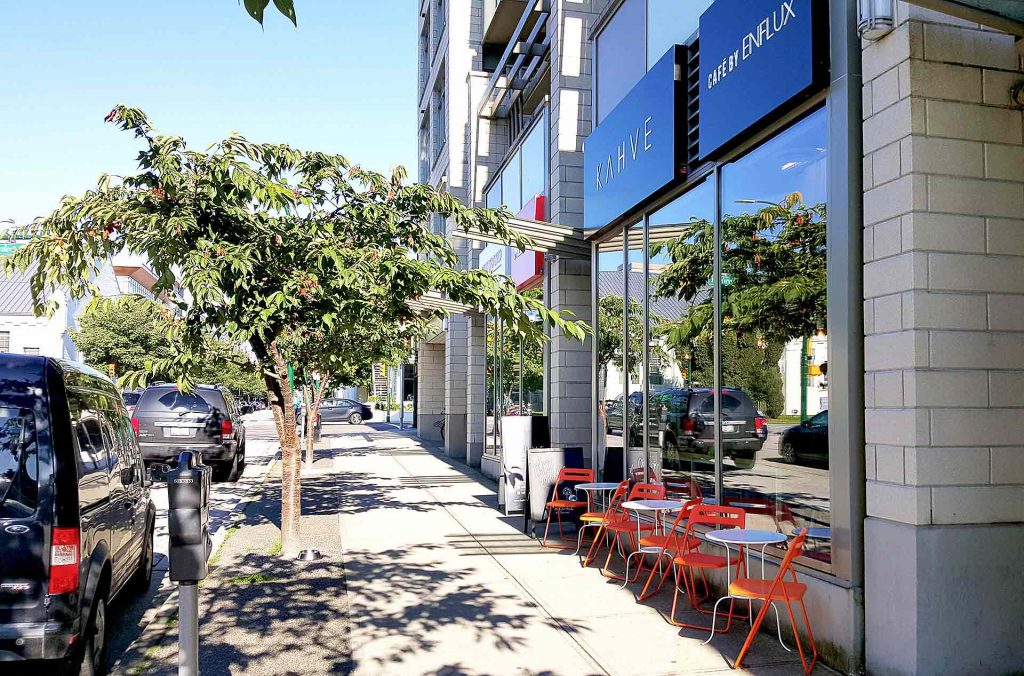 First Avenue, between Cypress and Burrard, is my favourite spot in town. It's shaded by cherry blossom trees that shine in the spring months, and is flanked by a couple of stellar restaurants. The single block is also home to one of the secret jewels of the city: a row of colourful Brooklyn-style homes, most of which have been turned into shops. Since November 2015, this enchanting neighbourhood has seen the welcome addition of Kahve Café (pronounced "car-veh"). This hidden gem faces Seaforth Peace Park, just off of bustling Burrard Street. It's a unique, comfortable environment that offers a good selection of coffee-house specials.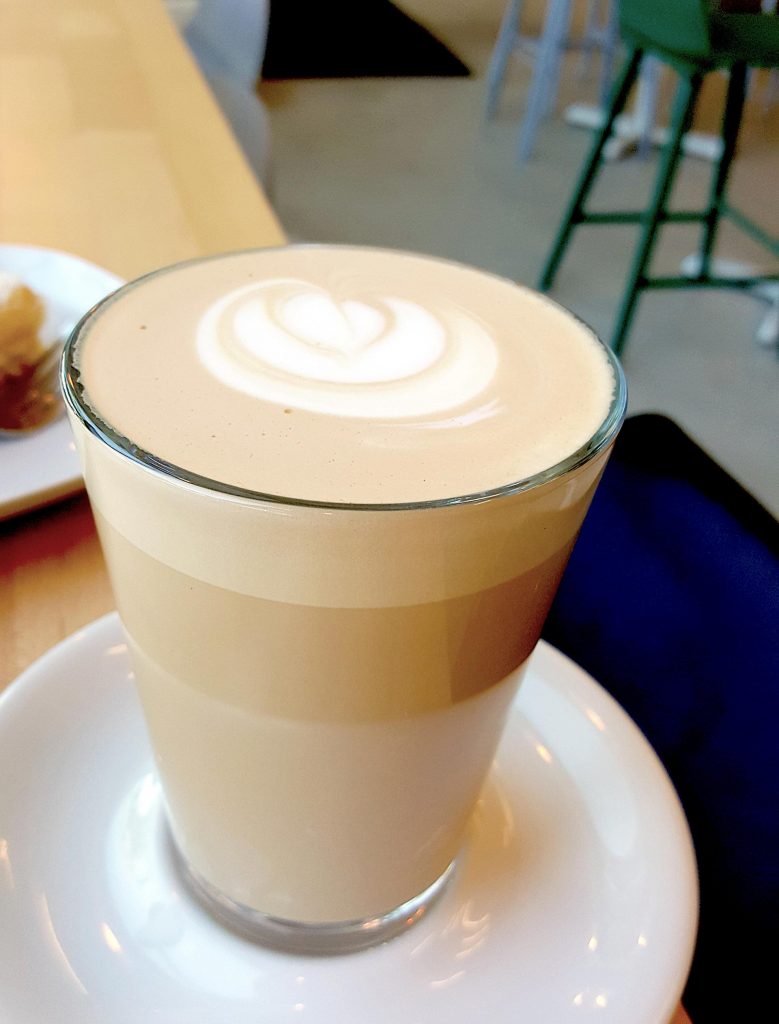 The London Fog, a Vancouver original, is usually a go-to winter beverage. It's a soothing and contemplative drink. Frankly, I think it should be enjoyed regardless of the season. For those of you who don't know, a London Fog is an Earl Grey tea latte made with vanilla. Its ingredients are simple. Yet its brewing can go wrong quite quickly. It can easily be too sweet, too syrupy, or too bland. But Kahve has none of these issues.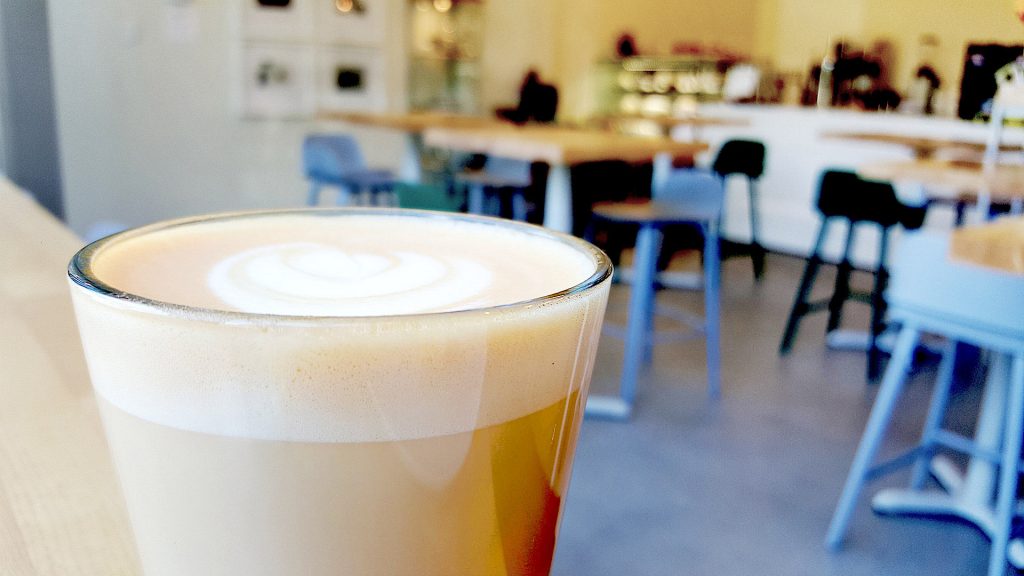 Kahve serves their London Fog in a glass cup with the perfect presentation. A tranquilizing vanilla scent wafts off the froth. The taste is smooth and subtle.
The floral notes from the Earl Grey only shine through at the appropriate moments. It's not overbearingly sweet, nor is it tasteless. It's light and fluffy. It warms the back of your mouth. The aftertaste offers the most flavourful blast of vanilla and malty Earl Grey.
The steamed milk is textured and serves only to prop up the more dominant essences. Though the London Fog at Kahve takes a few minutes to brew, it's worth it. Time only allows for the most optimum of flavours.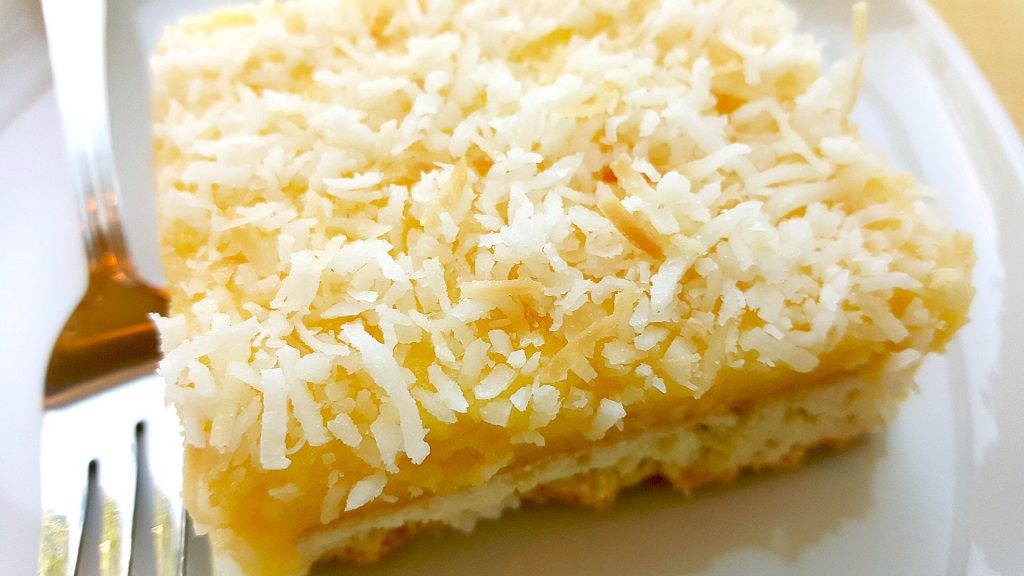 Most of Kahve's baking is done in house. But some of their treats are made by local bakeries, Cadeaux and Montecristo. This includes their lemon coconut square. The square is soft and gooey with a firm shortbread base. The shortbread is crumbly and full of butter. It's a delicate flavour, allowing the lemon and coconut to take precedence. The lemon custard is not overwhelmingly tangy or sour, nor is it too sweet. It reaches the ideal midway point. The freshly shaved coconut flakes offer a nice crunch and supporting taste. Though the square is the clear standout for me, Kahve does offer other appealing baked goods. They also host a much-spoken-about weekend brunch.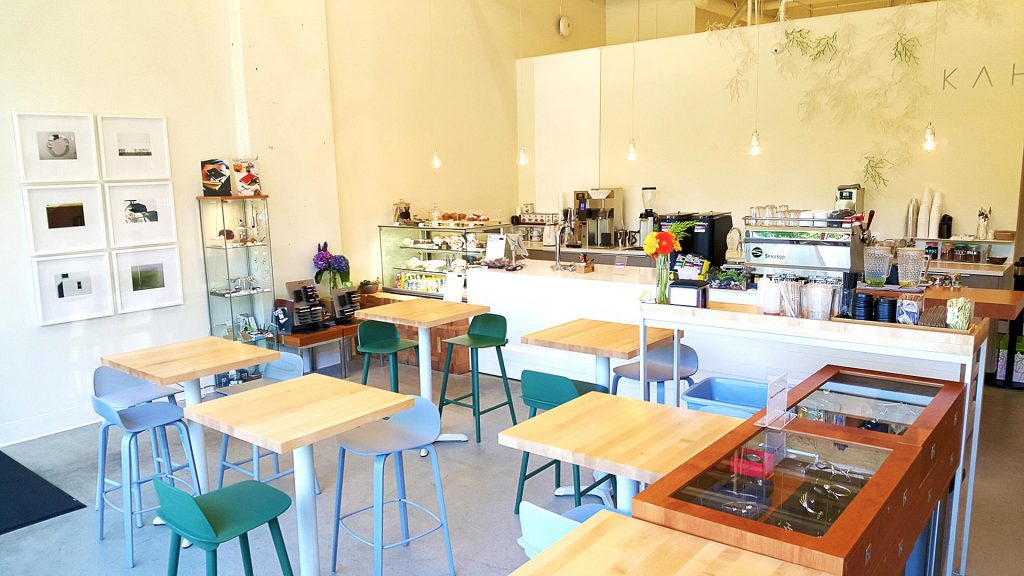 Kahve's design is modern European with an open concept and muted colour palette. Though the scheme is clean and slick, I do feel it could use a splash more colour. Perhaps they could highlight the mauve and evergreen chairs that surround the tables and windowsill bar. Nevertheless, Kahve's low-key design allows their food and beverages to stand out as the true focal point.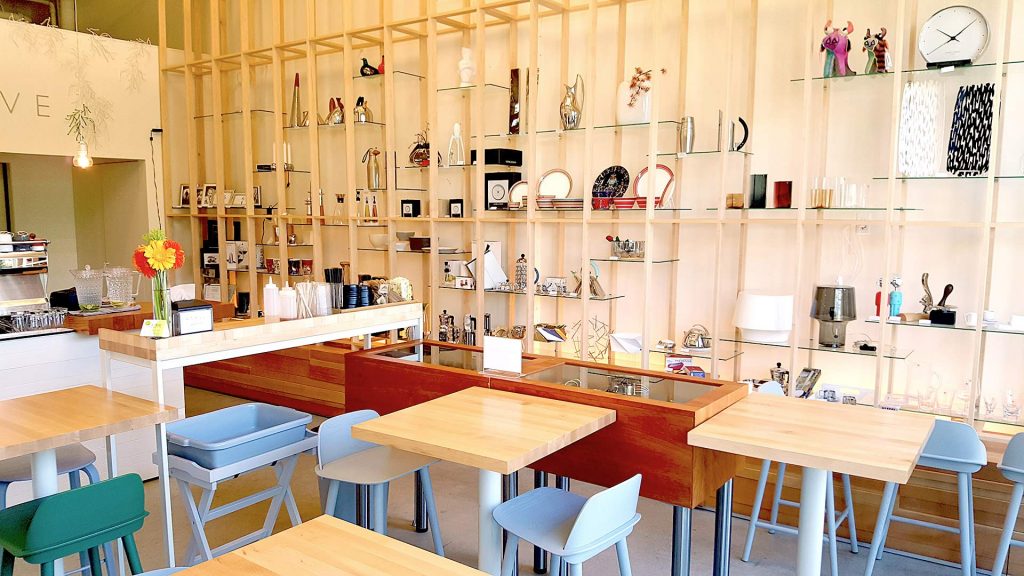 A unique thing about Kahve's space is that it's also a boutique. The lovely owner has incorporated her company, Enflux, into the café. Displayed on a massive shelving unit and glass display cases, the products on sale mainly encompass jewelry and high-end European kitchen apparel, like wine glasses and decanters. Here, you'll find coveted brands like Alessi, Iittala, and Georg Jensen.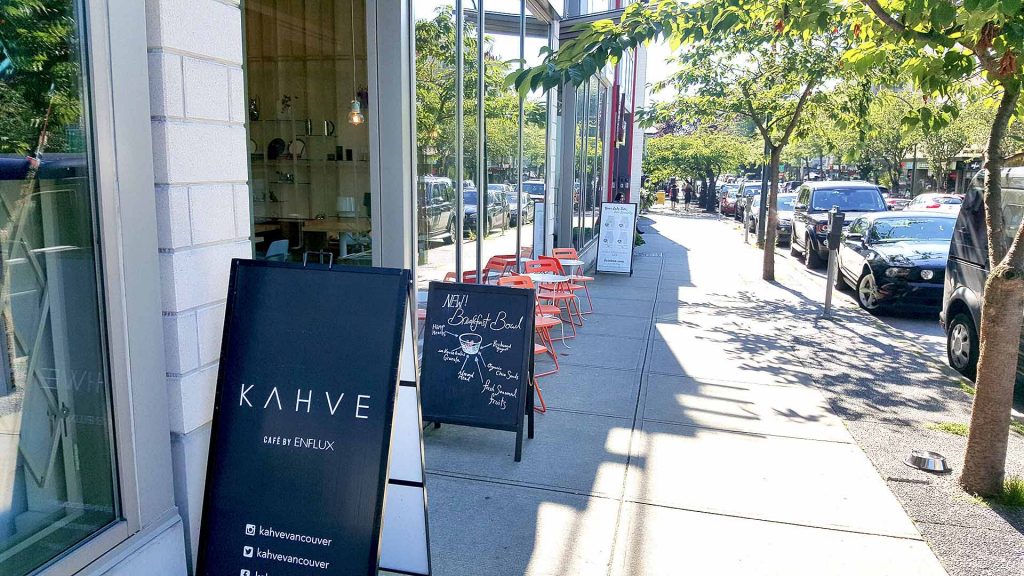 Strolling down my favourite street has become a tad more special with Kahve at its mouth. It's a great place to get a bit of work done, or sit back and watch the seasons change while enjoying their mollifying coffee drinks.
Restaurant: Kahve Café
Featured Dish Name: London Fog
Dish Type: Tea/Bubble Tea
Available For: All Day
Dish Price: $4.05
Flavour Profile: Sweet
Served: Hot
Portion Size: Small