The Classic Vietnamese Sandwich Filled With Layers of Goodness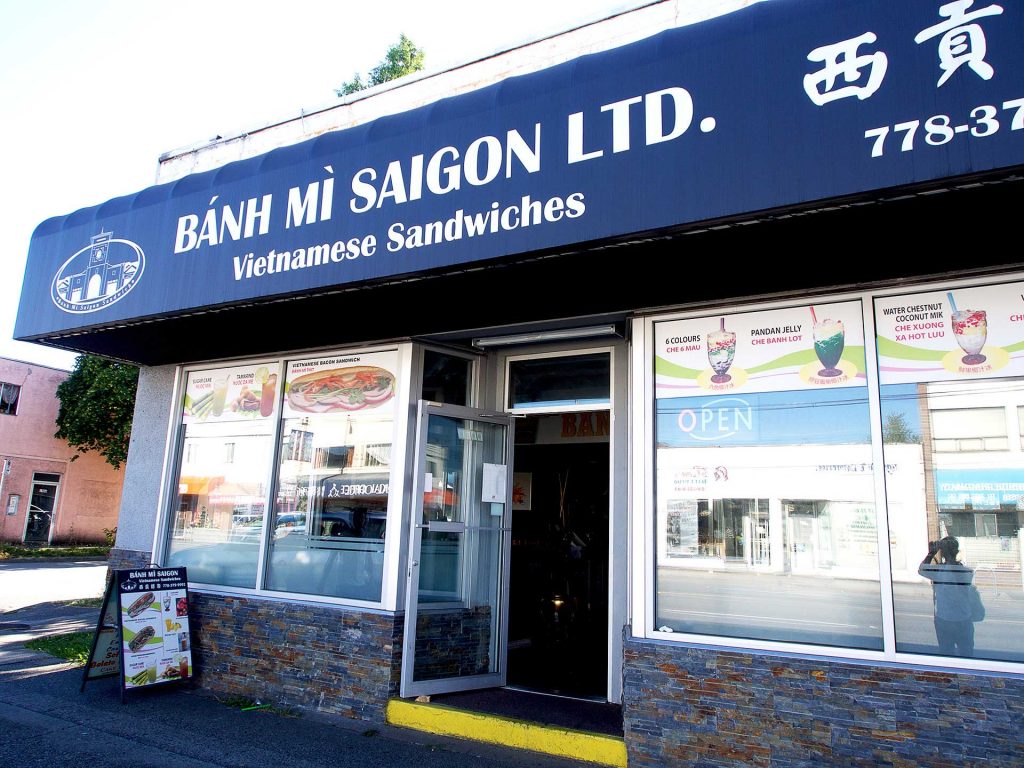 Banh Mi Saigon deserves praise as a neighbourhood sandwich spot – one of the busier unsung locales for grab-and-go banh mi bites. For those who don't know, banh mi is a Vietnamese sandwich. And the ones at Banh Mi Saigon in Vancouver should not be missed.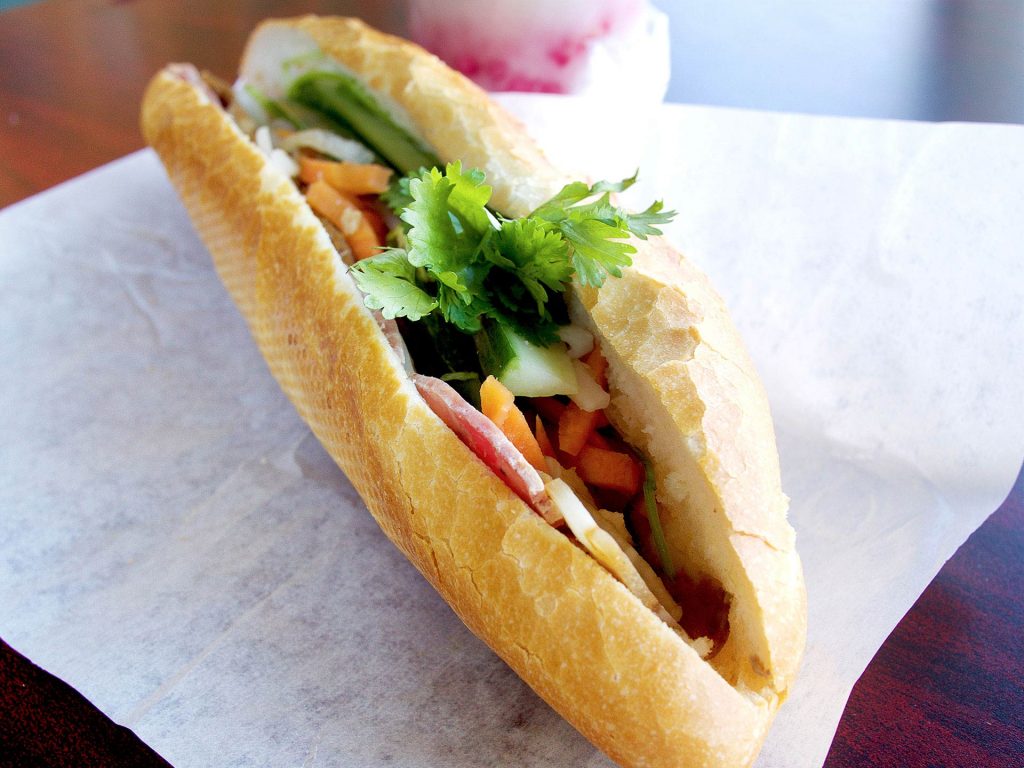 With the billowing warmth of French baguettes baking in store, I couldn't wait to sink my teeth into a fresh Banh Mi Special from Banh Mi Saigon. The Vietnamese cold cuts inside this sandwich included layers of thin head cheese slices on top of a spread of meatball, meatloaf, pate, and house-made mayo. Carrot slices, pickled daikon, crisp cucumber, cilantro, and jalapeno garnished the sandwich. All these ingredients came together in a large prep station crowded by a hungry audience.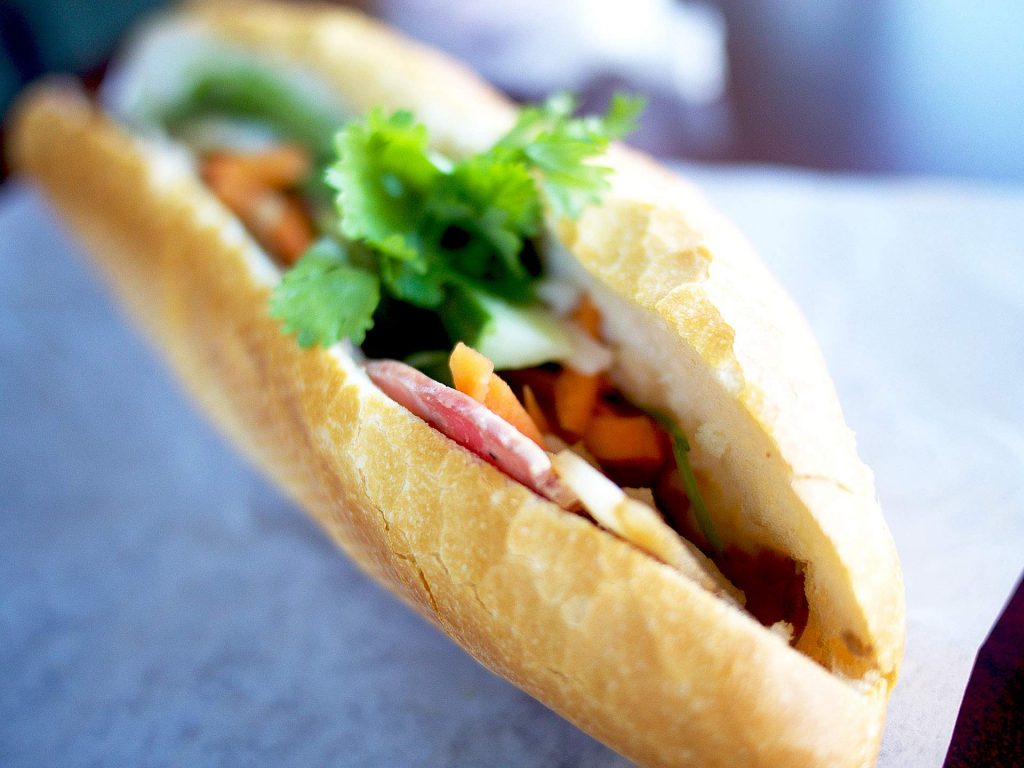 Every ingredient in the sandwich covered length of the toasty baguette (except for sprinkles of the spicy jalapeno bits, thank goodness). With each bite, I got a taste of every component. In the middle, the pate slowed down each morsel with a mildly bitter note before its savoury melt. This worked in combination with the meatiness of the herbed meatball and meatloaf.
The head cheese added a unique texture to the sandwich – reminding me of European ham with various ingredients melded in the slice. The fresh mayo added a buttery smoothness, while the cilantro and veggies balanced the meaty tenderness with raw, simple crunchiness.
And I can't forget the freshness of the baguette. The thin golden crust glossed over a warm layer of chewy goodness that acted as a prequel to the sandwich fillings.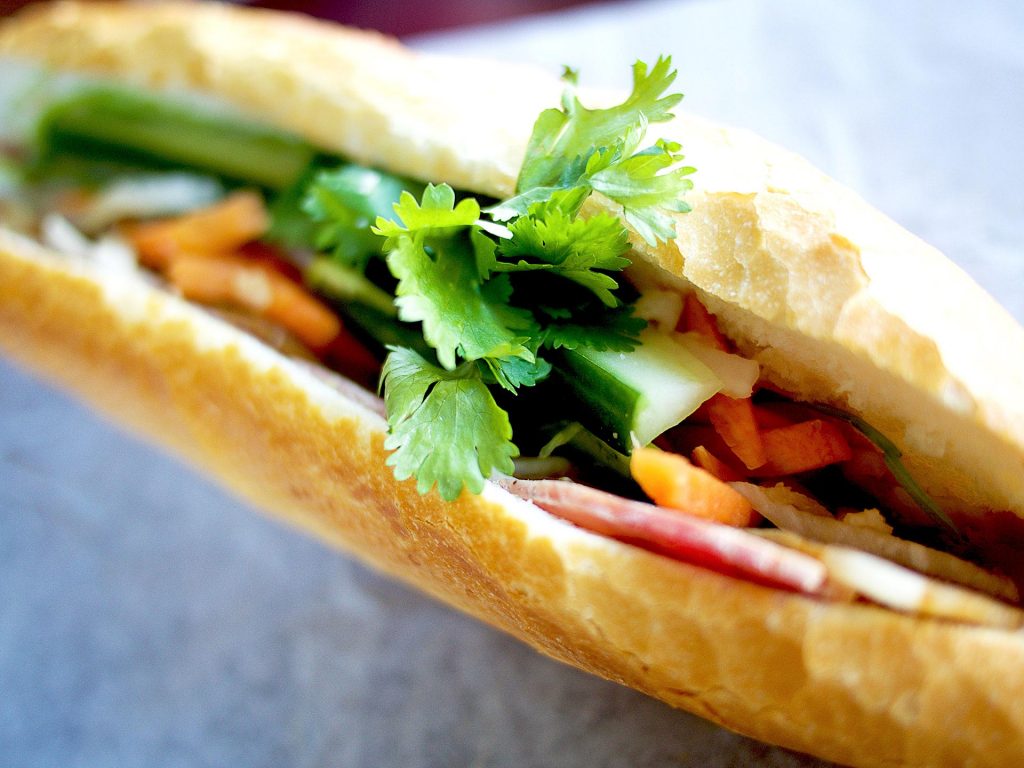 The Banh Mi Special is a good size for a regular appetite. For an ambitious stomach, you may want to order two. At $4.75, it is well worth the price considering its size and quality. I've paid double elsewhere and this is just as enjoyable.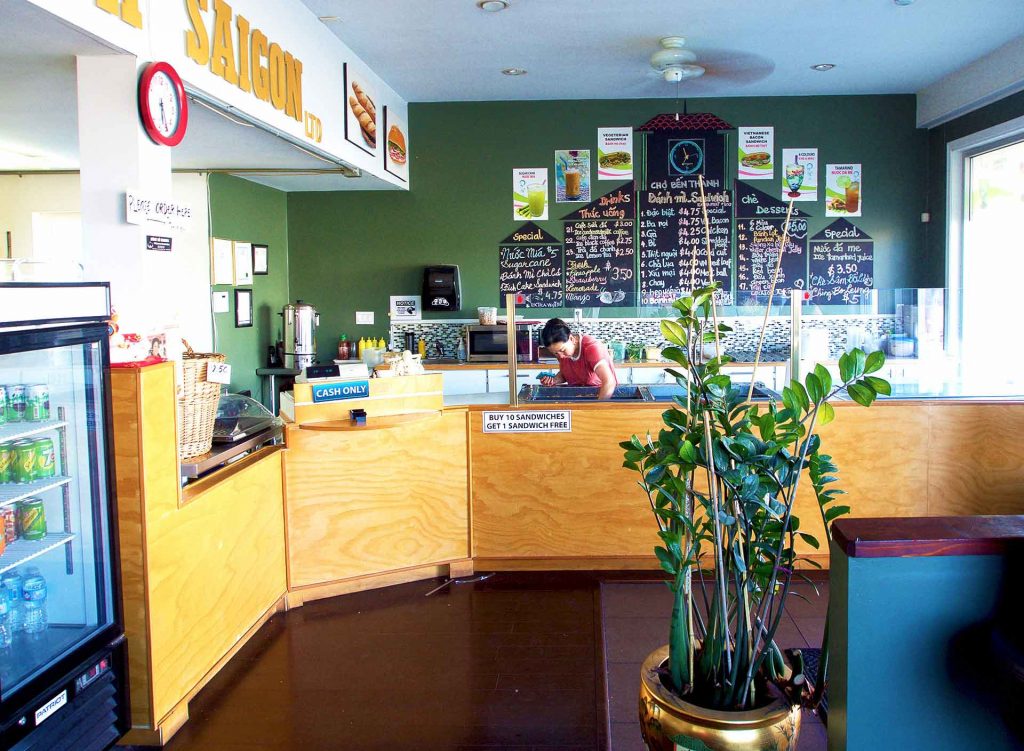 In their shop, Banh Mi Saigon fits 15 people tops. They have about four tables, each seating two people. Because of its small size, the restaurant caters more to takeout diners. A colourful chalkboard hangs across the wall behind their serving counter, acting as their menu. It's written in Vietnamese and English, and reminds me of an elementary school classroom fixture.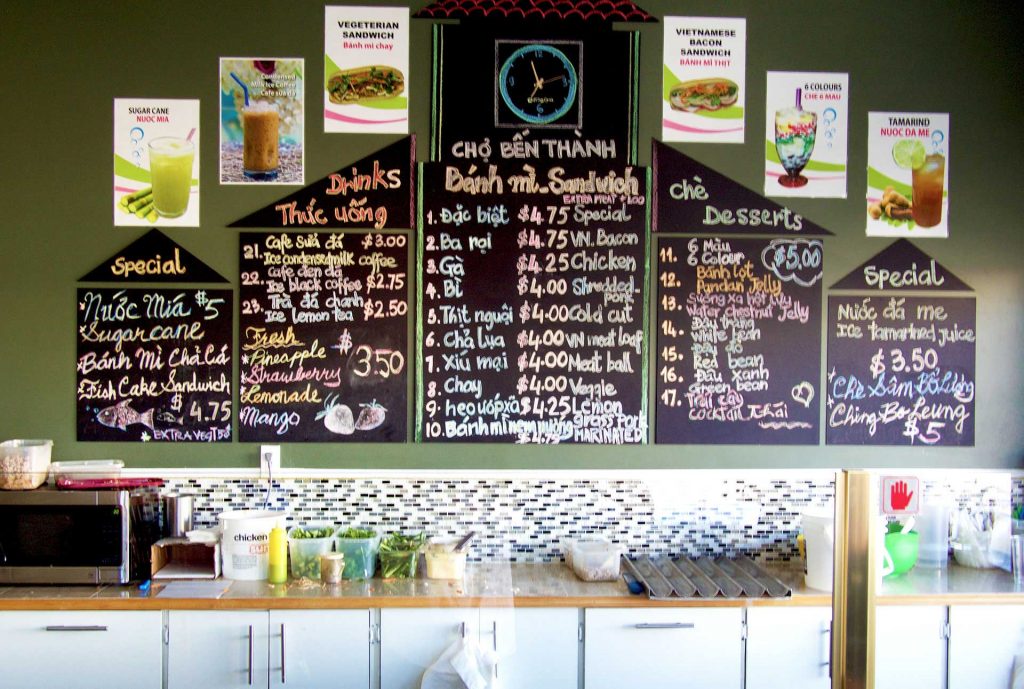 Banh Mi Saigon focuses on Vietnamese sandwiches but also offers a selection of sweet drinks and desserts. Unlike the growing number of fusion-styled Vietnamese sandwiches across the West Coast, the restaurant stays true to its roots. They use traditional, familiar ingredients known to the seasoned eaters of this Vietnamese sandwich. It's great to know that this classic style of Vietnamese sandwich is still popular and easily accessible in the Victoria-Fraserview area. Banh mi make great companions for hiking trips, picnics, or quick bites with friends or family. So go get your fix at Banh Mi Saigon.
Restaurant: Banh Mi Saigon
Featured Dish Name: Banh Mi Special
Dish Type: Burger/Sandwich/Wrap
Available For: All Day
Dish Price: $4.75
Flavour Profile: Savoury
Served: Hot
Portion Size: Small