The Colourful Mexican Omelet to Brighten Up a Rainy Morning
If I had to choose a favourite type of food other than breakfast food, I would have to pick Mexican. That's because I love the flavours and combinations of textures this cuisine provides. During my breakfast-eating travels, I discovered a Mexican Omelet from Cindy's in West Vancouver and instantly fell in love. With red and green peppers, tomatoes, green onions, and cheddar cheese, this vegetarian omelet is flavourful and healthy. Toppings of salsa, guacamole, and sour cream add a Mexican-style twist to this classic breakfast staple. And it comes with house-made hash browns and wholegrain toast, making for a filling and balanced breakfast.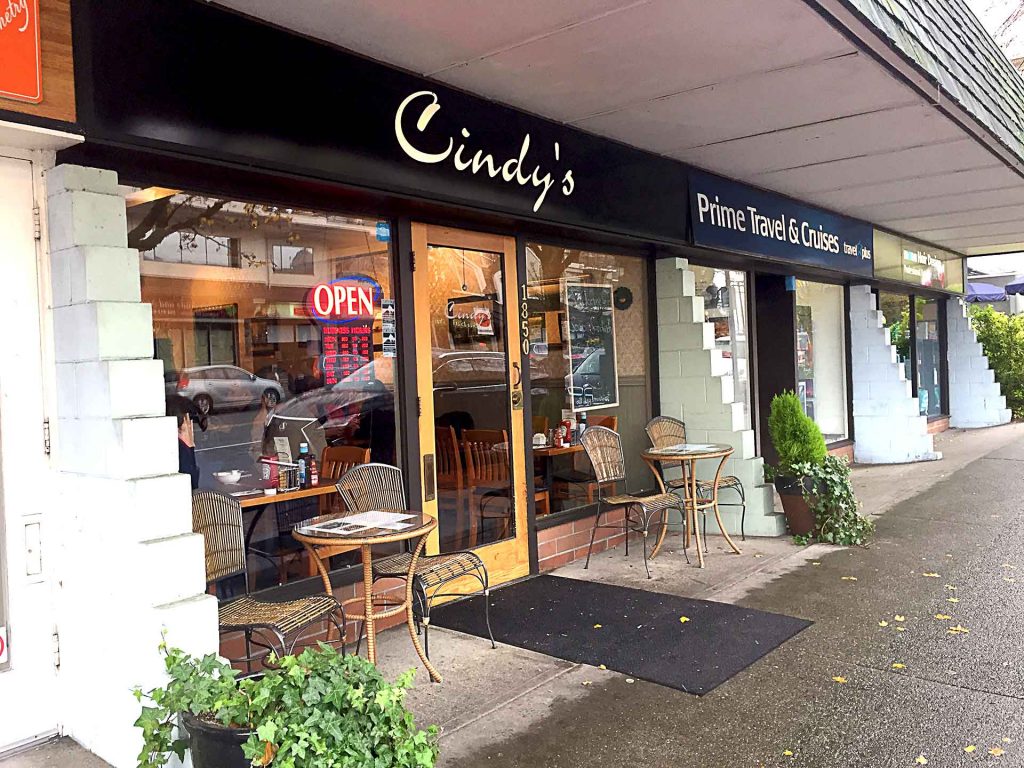 I found a positive review of Cindy's on Yelp and decided to give it a try. I made the journey out to West Vancouver on a rainy Sunday morning, and found this small, yet adorable café tucked away amidst a street of cute boutiques and coffee shops. West Vancouver has a comfortable small town feeling to it, making me feel like I was instantly welcome there.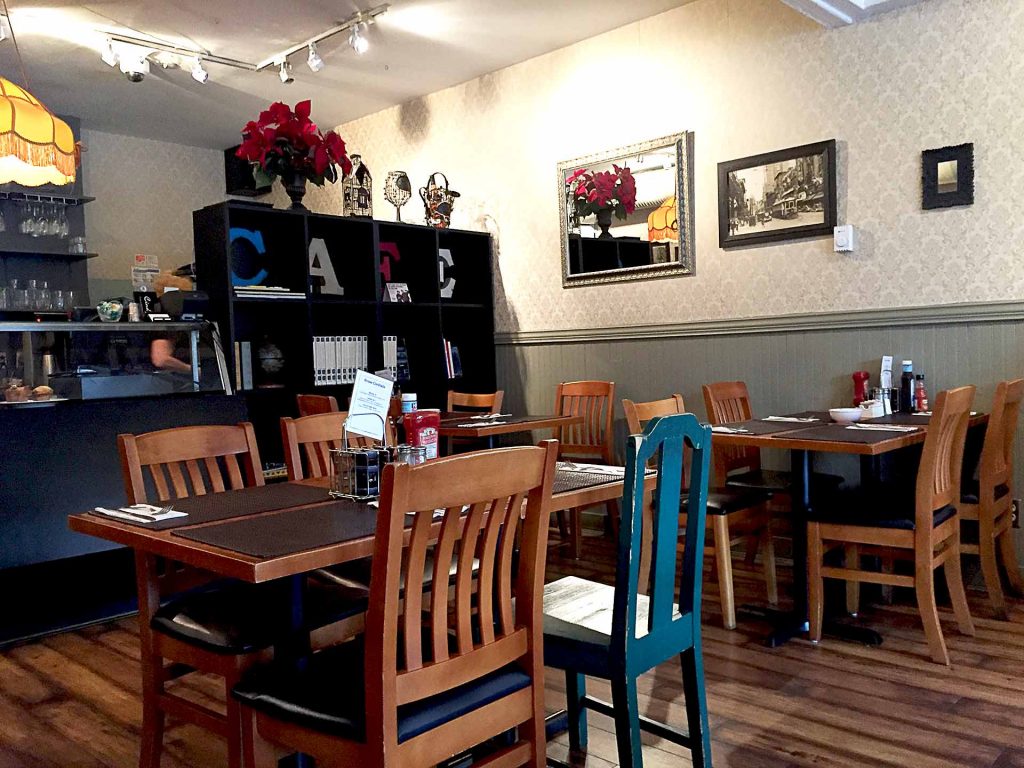 As soon as I escaped the rain and entered Cindy's, a friendly waitress smiled and welcomed me in. The inside was quite cozy, with only eight small tables. I took a seat at one of the empty ones and quickly received a menu. After a quick glance at the menu, I knew I was going to order the Mexican Omelet and a freshly squeezed orange juice.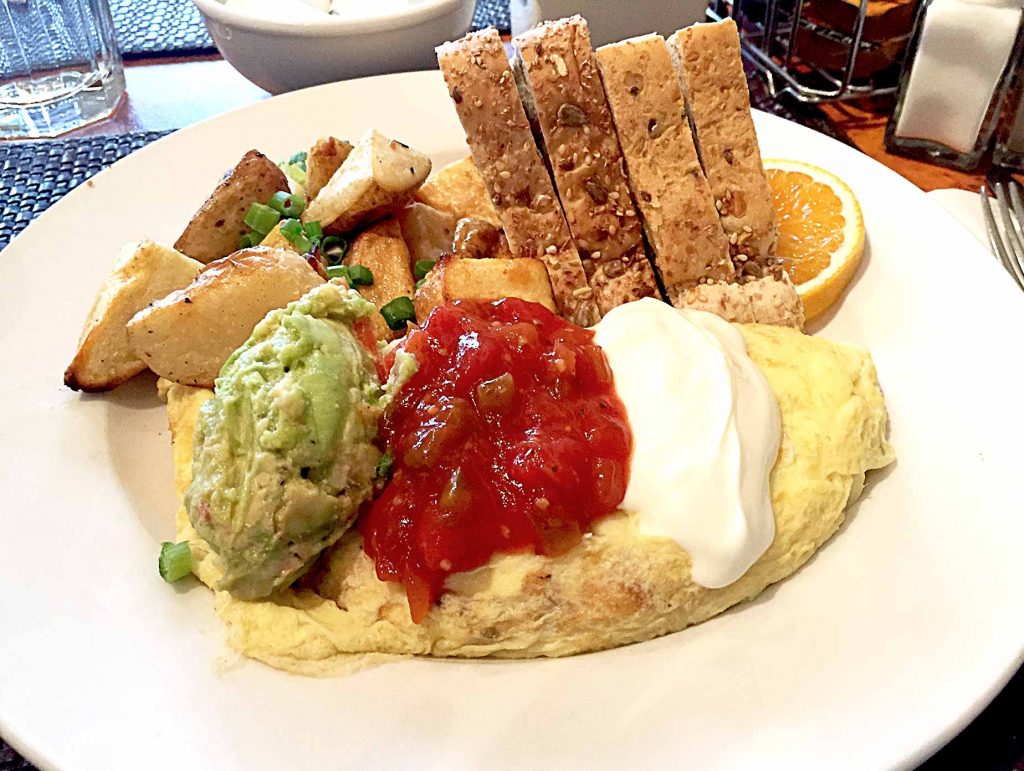 It didn't take long for myMexican Omelet to arrive, and me, starving, dug in. It was delicious! The omelet was soft and moist, contrasted by the crisp peppers and onions inside. The cheese melted perfectly throughout the omelet, adding just the right amount of zesty flavour. My favourite part about the dish, however, was the toppings.
The chunky guacamole tasted homemade. The salsa added a nice sweetness. And the sour cream complemented them both to complete the dish. These toppings made me want to eat all my omelets this way!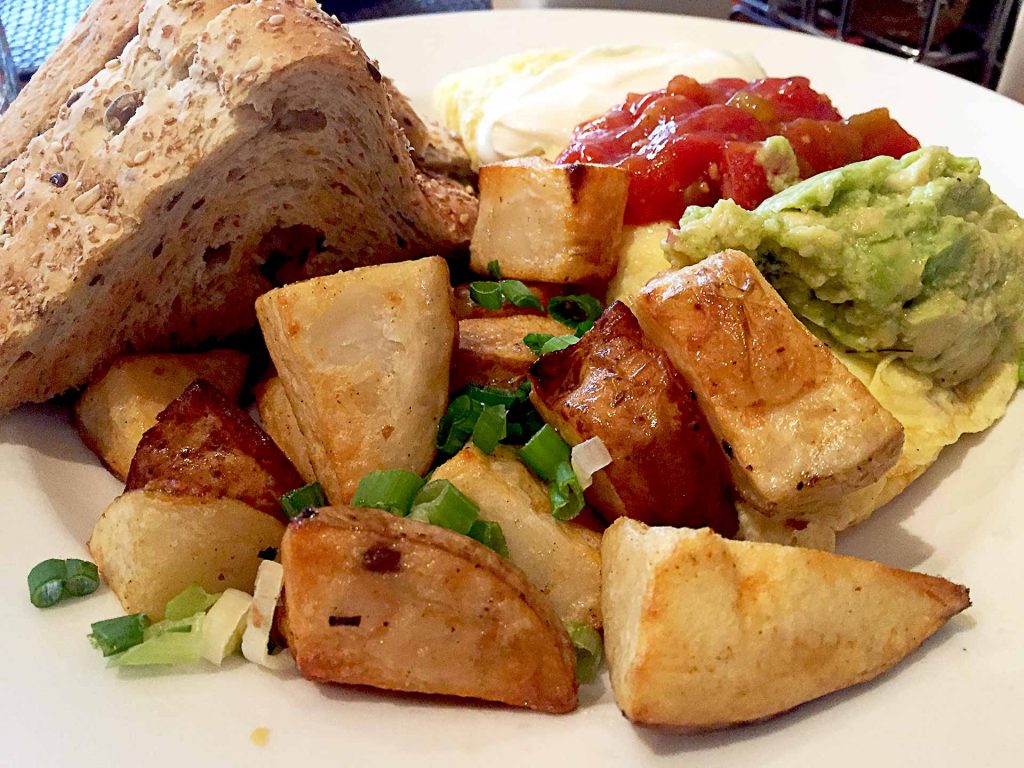 The hash browns were more like roasted potatoes than the shredded hash browns I'm used to. But, they were seasoned well, with a crisp exterior and soft interior. The whole grain toast was a bit dry and not my favourite part of the dish, but luckily the omelet and potatoes were more than filling enough.
Overall, the Mexican Omelet from Cindy's was delicious and unlike any breakfast I'd ever experienced before. It has even inspired me to experiment with different flavours in my own cooking at home! I highly recommend this dish for anyone looking for a new take on a classic omelet, or anyone who is a fan of Mexican flavours. It definitely brightened up my rainy Sunday morning!
Restaurant: Cindy's
Featured Dish Name: Mexican Omelet
Dish Type: Omelet
Available For: Brunch
Dish Price: $15.95
Flavour Profile: Savoury
Served: Hot
Portion Size: Large