The Authentic Mexican Concha to Savour With a Hot Chocolate
Rafael Flores and Berenice Balbuena were both highly established chefs before leaving their careers to open their own small business. The result is Molli Café, a relaxed Mexican-inspired coffee shop on Burrard that somehow remains a hidden gem in Vancouver to this day.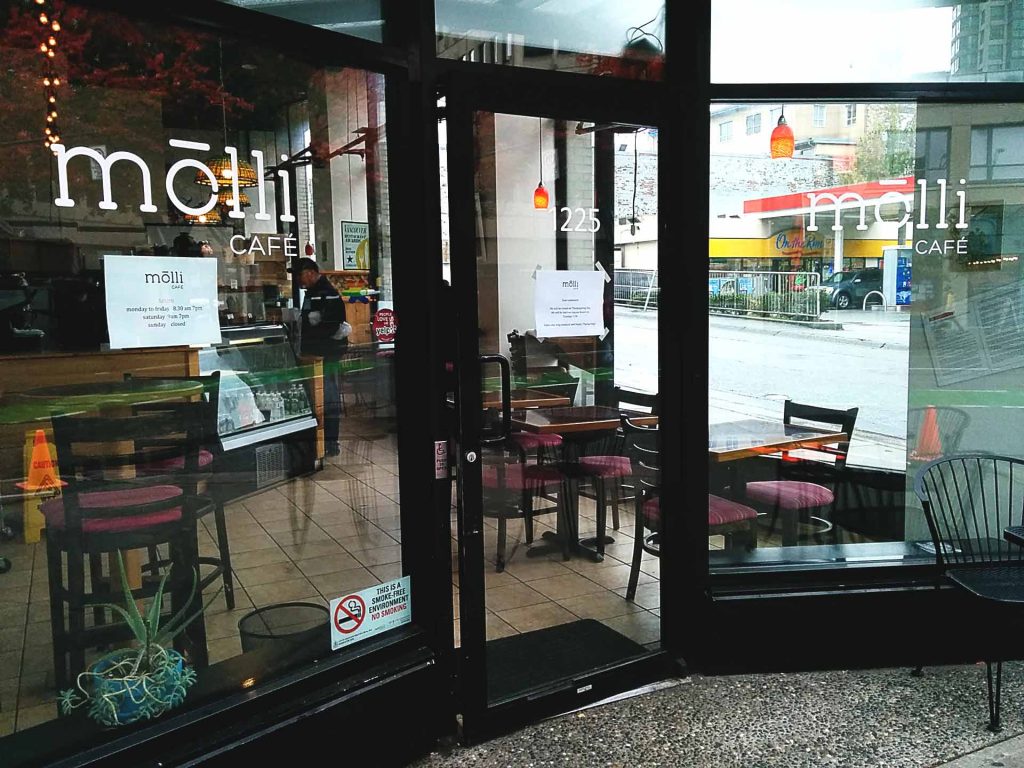 At Molli, Berenice and Rafael have created a small but thoughtful menu of authentic food from the Central Mexican Plateau. They also use organic and local ingredients from Vancouver whenever possible. This is a cause worth supporting because we don't get much exposure to Mexican culture in Vancouver beyond tacos. Molli also happens to be the best place to go for tacos… but try their concha first!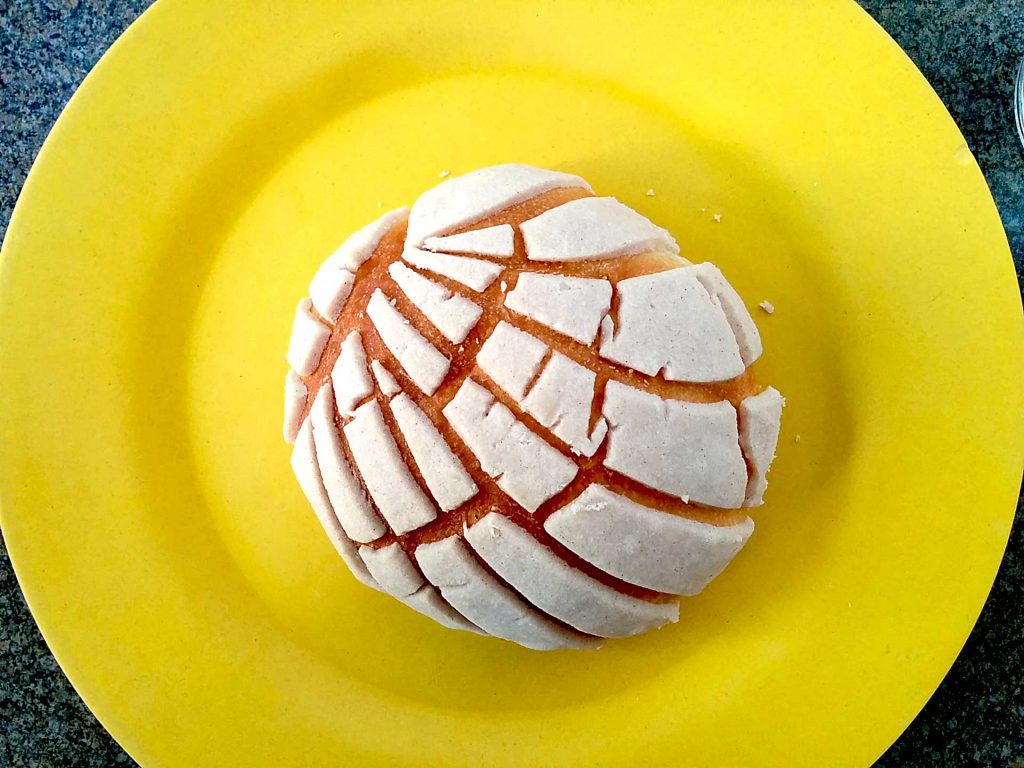 Concha is a traditional pan dulce (sweet bread) from Mexico. For those who don't speak Spanish (like me), the name "concha" actually refers to the seashell design on top of the pastry. I ordered one because its shape, size, and cookie-dough-like crust reminded me of Chinese pineapple buns. In fact, the concept is strikingly similar.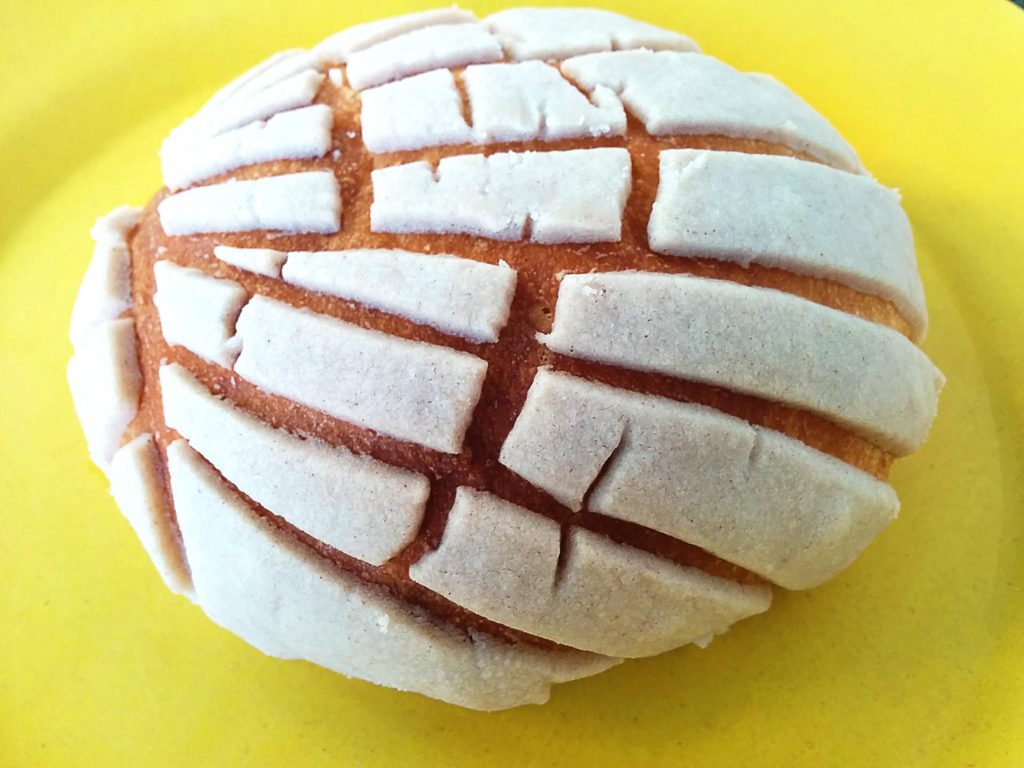 Molli Café bakes their conchas every day in house to ensure freshness and consistent quality. The result? Buns that are super-lightweight, spongy, and soft like clouds. Conchas are popular among Molli's regular customers. But they're even more popular for curious people like me who haven't seen or tried anything like them before. To my surprise, the concha was quite subtle in taste on my first bite.
Its sweetness and fragrant flavour, however, built up as I ate more of the bun where the topping overlapped. Conchas were clearly designed for eating slowly.
That said, it's easy to devour an entire concha before realizing how delicious it tastes. The texture of the bun is comparable to brioche, minus the buttery richness. This in turn makes the sugar and cinnamon crust stand out. Held together by butter, lard, or shortening (depending on the recipe), the crust has a finely granulated finish and isn't all that sweet despite its main ingredient. The aroma of cinnamon is thus the most notable feature of the concha. It goes particularly well with a cup of hot chocolate.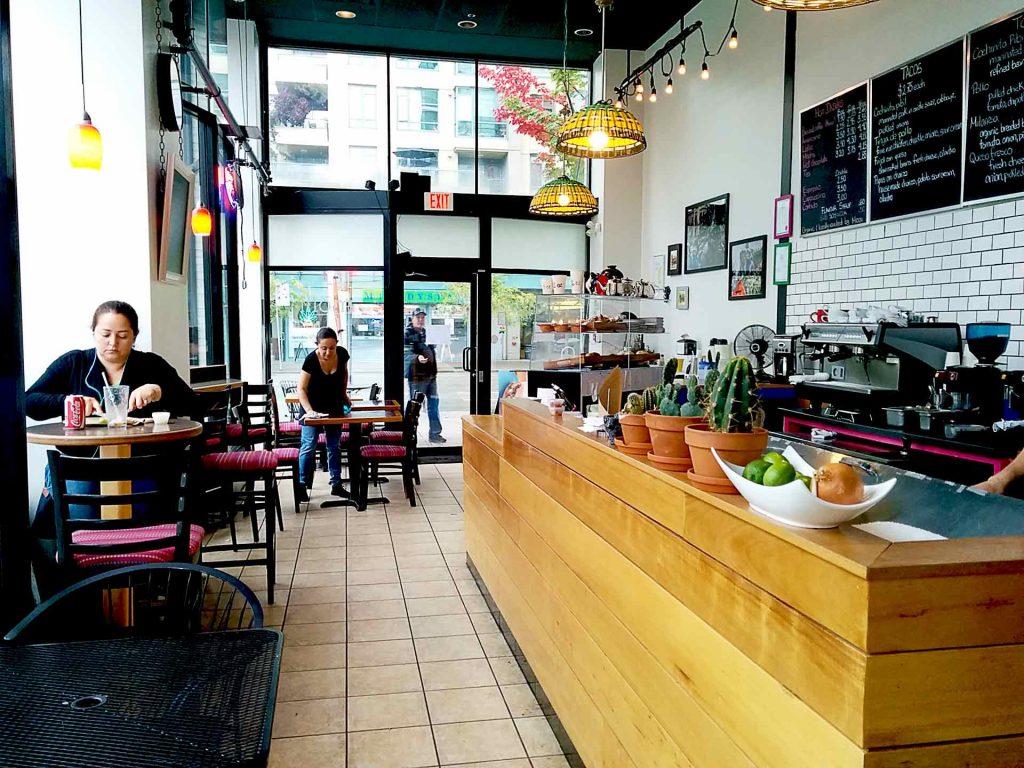 Though it seats 14 people at most, Molli Café feels spacious thanks to its many windows and an open kitchen setup. As such, the comforting scent of homemade food is often in the air. Best of all, the staff seem to really enjoy working together. They're always cheerful and more than happy to explain their menu if you're unfamiliar with anything. Molli Café is clean, easy to reach, and well worth the journey to a quieter part of downtown. It's my favourite hidden gem discovery in the past year.
Restaurant: Molli Café
Featured Dish Name: Concha Bun
Dish Type: Cookie/Pastry
Available For: All Day
Dish Price: $2.50
Flavour Profile: Sweet
Served: Cold
Portion Size: Small