The Succulent Seafood Stew for a Breezy Autumn Day
Nestled amongst a residential White Rock neighbourhood, The Cabin is the ideal venue to sit back at leisure with friends or family. While out for a run along the Crescent Beach area, I took a turn onto a residential street knowing exactly where I would be stopping: The Cabin. And for what? Their famous Seafood Cioppino Hotpot!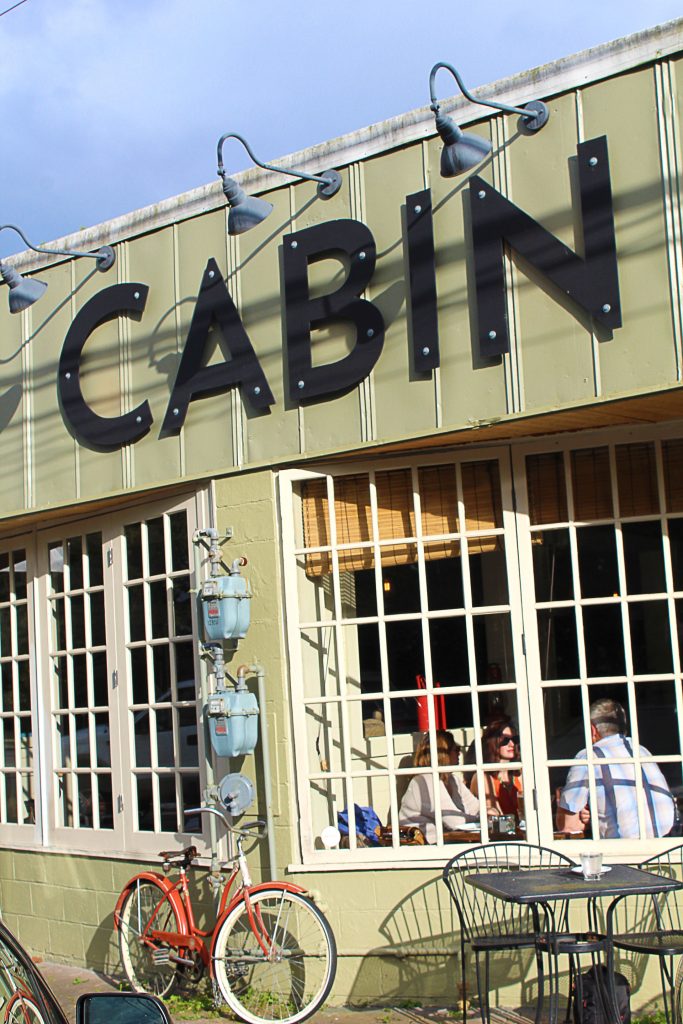 The patio at The Cabin is set just outside the main restaurant with limited seating. While it isn't the largest of patios, it's perfect for a daytime date or catch-up session. As you wait for your order, the friendly staff will provide you with a snack of warm potato chips to munch on. And even though you're seated outside, you'll still feel a part of the restaurant as the staff regularly check up on the patrons outside, and you can hear the music from inside through the speakers outside.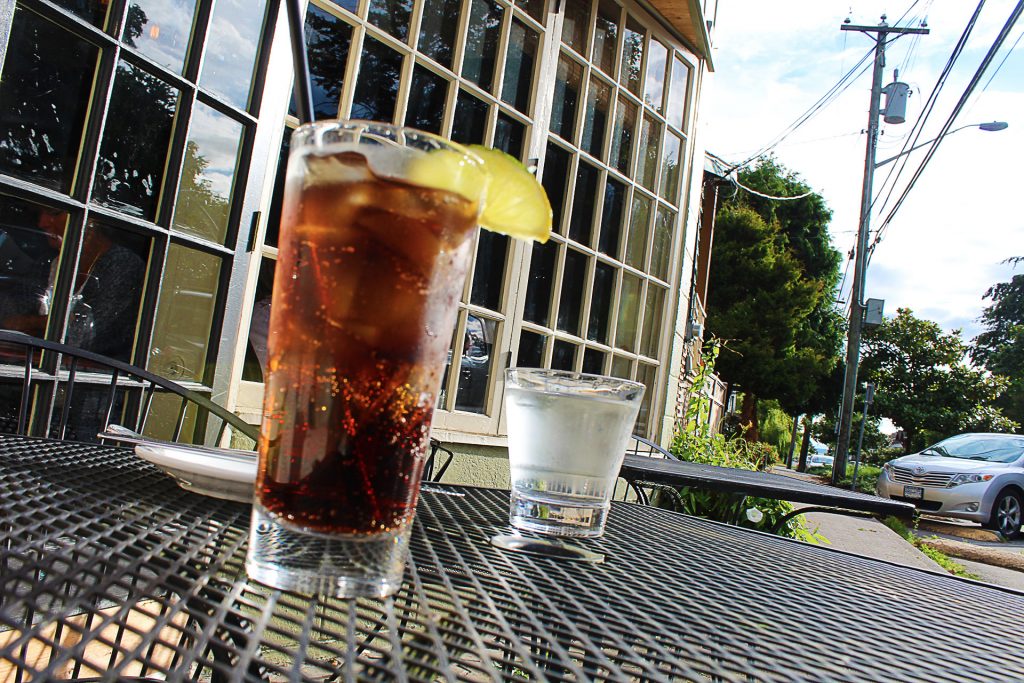 Whether you choose to dine outside or inside at The Cabin, you'll notice the unique theme of a lakeside cabin that resonates throughout. The Cabin itself is exactly as its name suggests; the inside is cozy, welcoming, and very much like a lodge settled lakeside on a mountain. The walls are full of cabin memorabilia, from moose heads, to framed pictures of lakes and mountain views, to water sport objects. The ceilings are equipped with antique fans, and you'll even find an old wood-burning fireplace. No matter the time of day or your choice of seating area, The Cabin is an ideal venue for a causal and intimate get-together!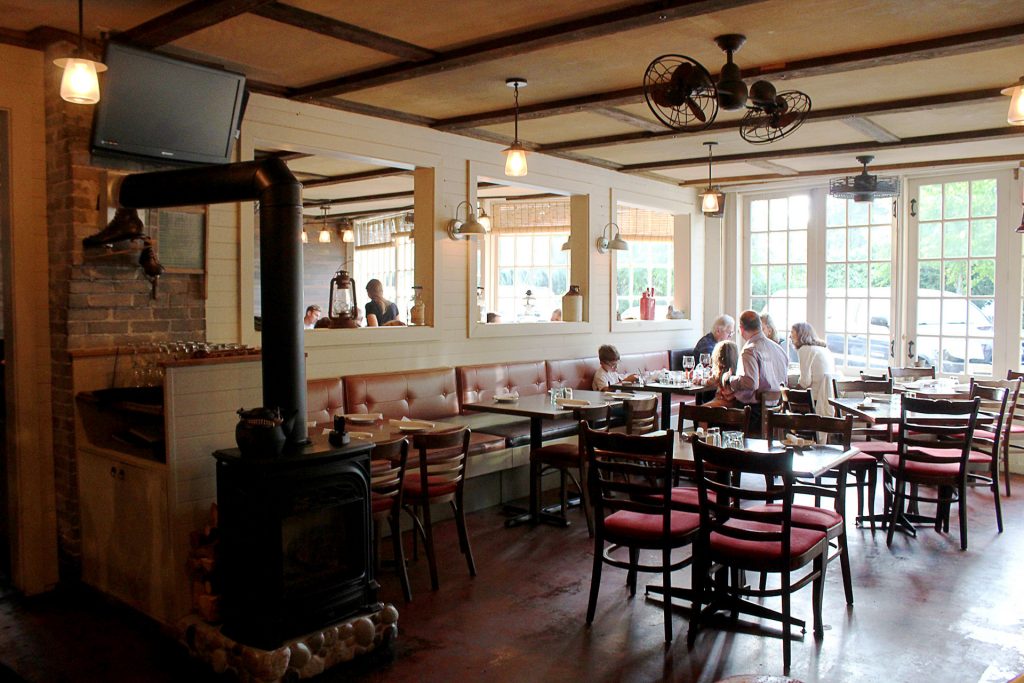 From their lunch menu, my dish of choice was the Seafood Cioppino Hotpot, a spicy seafood stew bursting with pieces of fresh salmon, snapper, prawn, and mussels, all swimming in a red tomato white wine broth over a bed of rice noodles. And to dip, a side of artisan bread from a local bakery.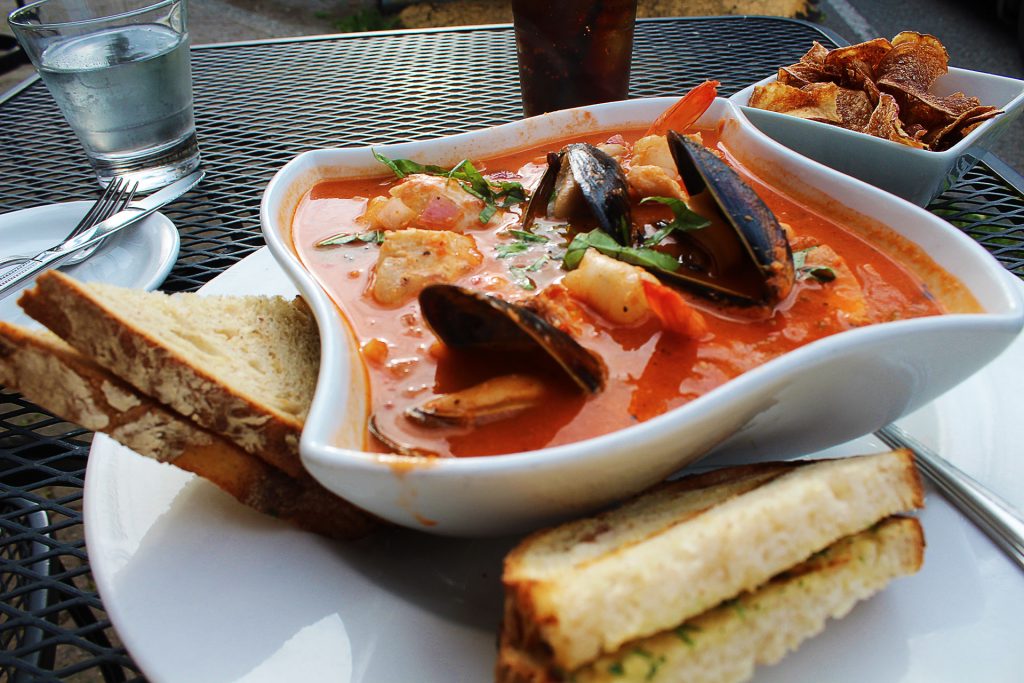 Cioppino is a fish stew that has its roots in the Golden State of San Francisco but takes a cue from Italian cuisine.
The Cabin's rendition features a naturally tender and flavourful seafood lineup with soft rice noodles that are cooked flawlessly. The mussels are plump and juicy, the prawns are perfectly crisp, and the fish is incredibly fresh.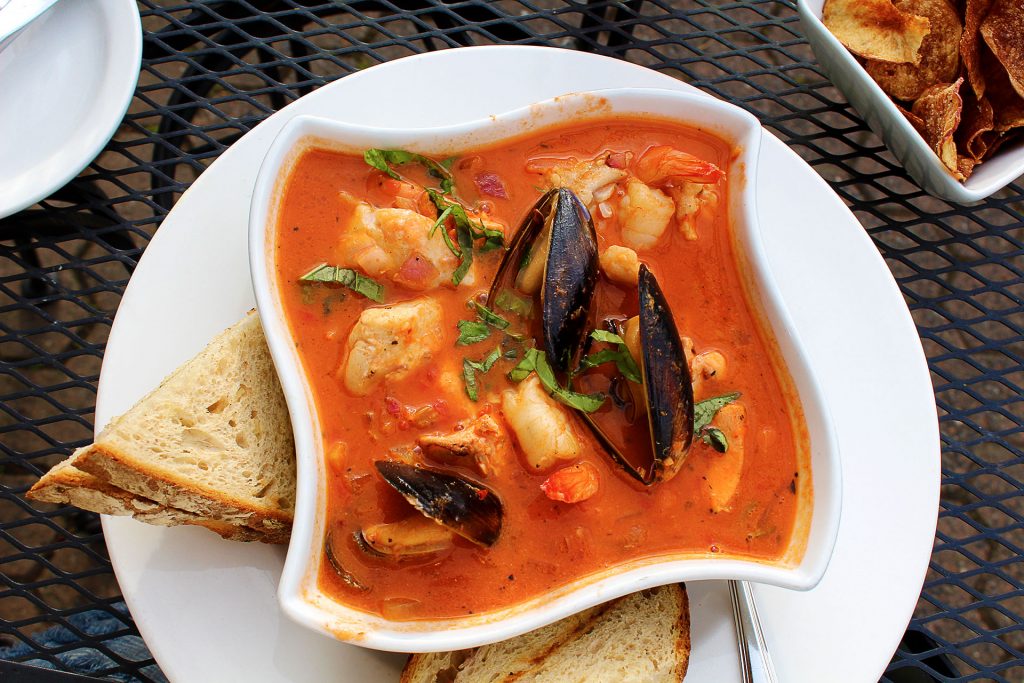 All in all, every bite is cooked to perfection! The rich tomato-flavoured broth is accompanied by fresh-cut tomatoes and onions alongside the ray of seafood. The crisp bread that accompanies the dish is ideal for soaking up the broth to satisfy your appetite. Each spoonful of the Seafood Cioppino Hotpot is jam-packed with aromatic flavours that will leave you pleased long after that very last serving.
Restaurant: The Cabin
Featured Dish Name: Seafood Cioppiono Hot Pot
Dish Type: Seafood
Available For: All Day
Dish Price: $23.00
Flavour Profile: Spicy Hot
Served: Hot
Portion Size: Large