The Melt-in-Your-Mouth Aburi Sushi to Enjoy After a Romantic Walk
One of the many popular items gaining traction in Vancouver is aburi-style oshi sushi. For those who don't know what it is, aburi sushi is a type of sushi that originates from Osaka, Japan, meaning "torched pressed sushi" or "box sushi."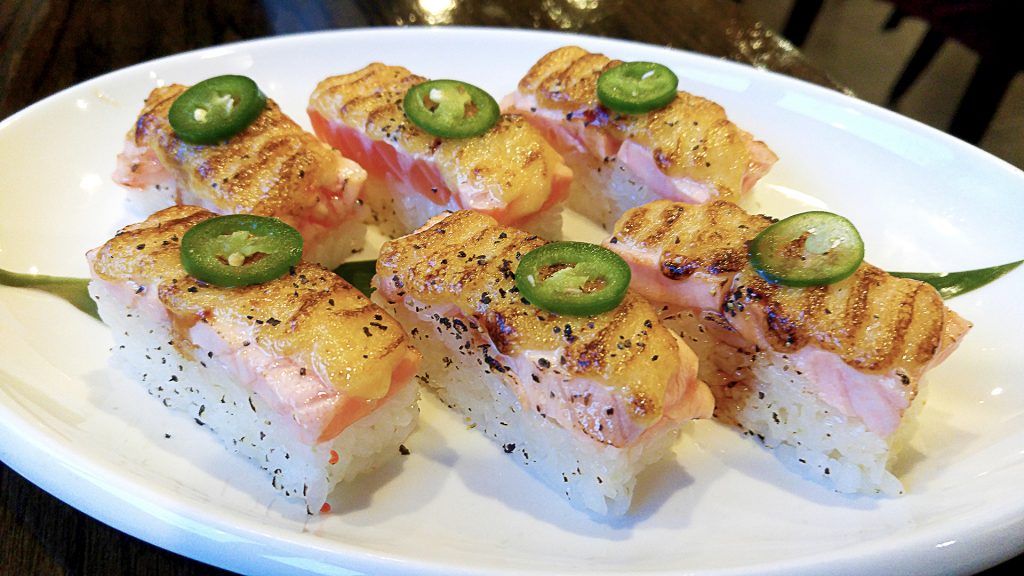 One day, two hours before a family dinner, I was craving some aburi sushi so I snuck off with my siblings to get some. Where did we go? One of my favourite places for aburi – Victoria Sushi.
Victoria Sushi is tucked inside a nice, quiet neighbourhood in New Westminster. It's about a 20-minute walk from Columbia Skytrain station, but is more conveniently reached by car. As one of a few commercial restaurants situated in a condo complex, Victoria Sushi is right beside a beautiful lake. I suggest taking a nice walk around the neighbourhood to work up your appetite, and if you're lucky, you may even see ducks hanging out in the lake. A romantic walk followed by aburi sushi? The perfect setup for you and a date. (You're welcome, fellas.)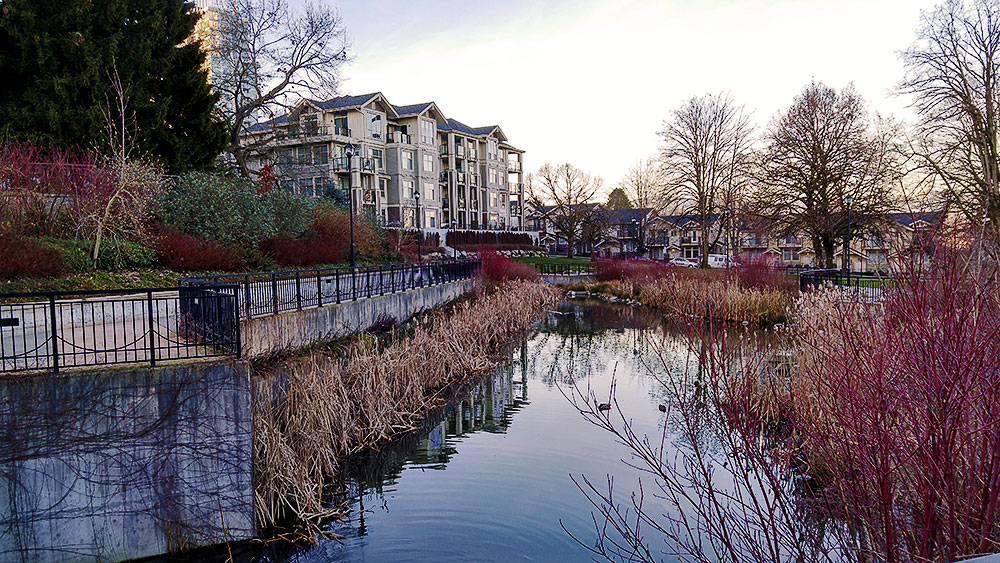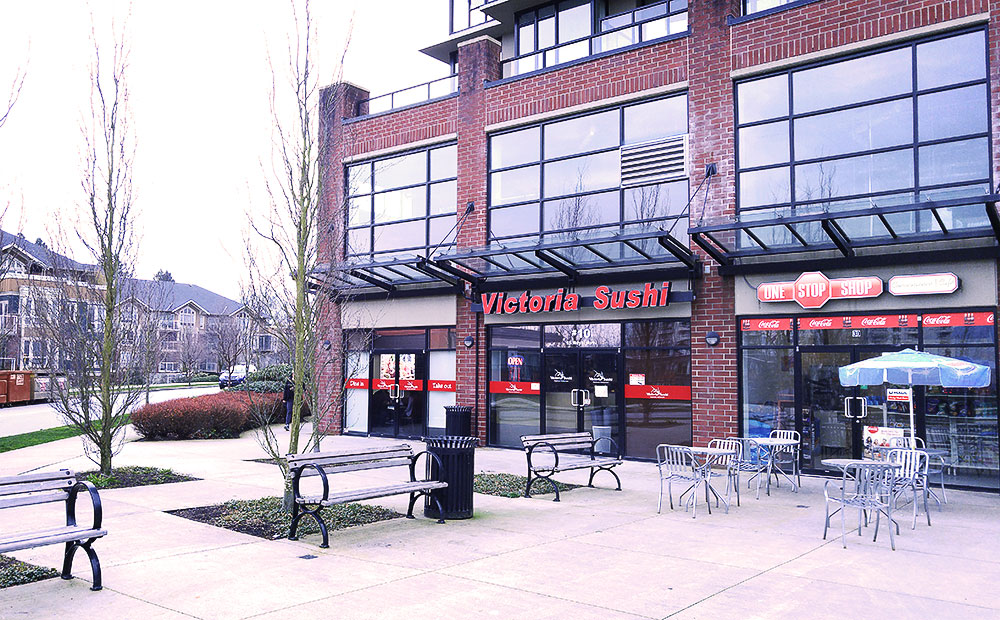 When I arrived at Victoria Sushi, it wasn't busy, as it was before dinnertime. A friendly host greeted us and guided us to our seats. The ambiance was quite nice and the restaurant itself was fairly clean. Victoria Sushi can probably seat around 20 to 25 people, and there's also a semi-private room available for small party gatherings.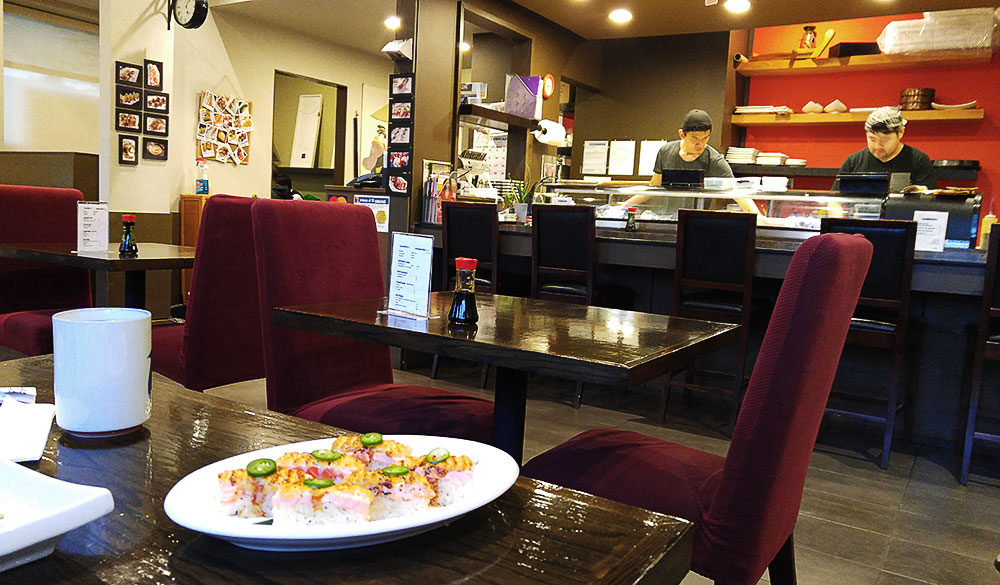 Right when I flipped open the menu, I knew exactly what I wanted. I waved down the server, and one of the items I ordered was the salmon oshi sushi. Service was fairly quick as the food came to us within 15 to 20 minutes of ordering.
This salmon oshi sushi was nicely presented with a fresh piece of salmon sashimi layered with Japanese mayo and topped off with a jalapeno. The mayo was torched, giving the boxed sushi a nice charred flavour. Upon placing the salmon oshi sushi in my mouth, I closed my eyes and could almost hear a church choir singing. It tasted like heaven.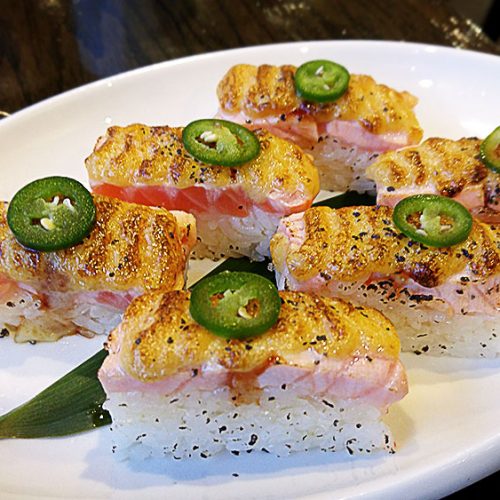 I could really taste the salmon along with the charred mayo. The salmon was slightly cooked but still in its sashimi form, so once I put it all in my mouth, it just melted. The jalapeno also gave the sushi a bit of a kick at the end, which was so divine. I personally recommend putting the whole piece of aburi in your mouth.
The creaminess of the mayo, freshness from the salmon, and spice from the jalapeno creates a balanced and harmonious taste.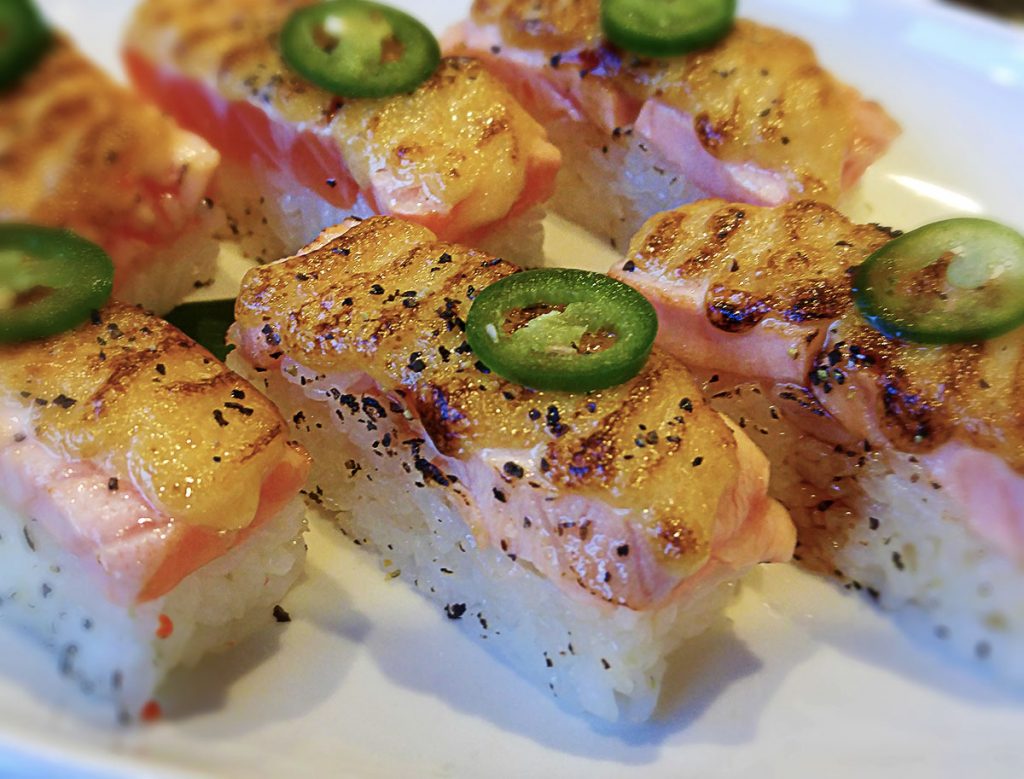 I definitely like Victoria Sushi in terms of their value. An order of salmon oshi sushi comes with six pieces, and the price tag for these jewels is just $9, which doesn't break the piggy bank at all. They also have other types of aburi like the basil ebi oshi sushi if you're not a salmon lover. Topped with a tiger prawn and basil oshi sauce, this is amazing as well. Another must-have item is the wild sockeye salmon sashimi, which is fresh, melt-in-your-mouth goodness.
Victoria Sushi is definitely one of the more reasonably priced places to eat when you're craving torched sushi. I'll eat this again and again even if I have a big dinner planned beforehand (or after).
Restaurant: Victoria Sushi
Featured Dish Name: Salmon Oshi Sushi
Dish Type: Sushi
Available For: All Day
Dish Price: $9.00
Flavour Profile: Savoury
Served: Hot
Portion Size: Large